Holidays to Sicily, Italy's uncut jewel



Table of contents
If the mafia is the first thing that you associate with Sicily, bite your tongue! While the notorious gangs did indeed have their roots here, Sicily is so much more than her villains. Archimedes – of the 'eureka' and the hypotenuse, you will remember dimly from your school days – was a son of Sicily, as was Domenico Dolce of Dolce and Gabbana, and the musician Bellini. Sicily is a beautiful island, a place of contradictions and the people fit well with their landscape, being proud and passionate, yet warmly welcoming to visitors.
Top Ten Things to DO and See in Sicily
1. Greek Temples – Valley of the Temples, Agrigento.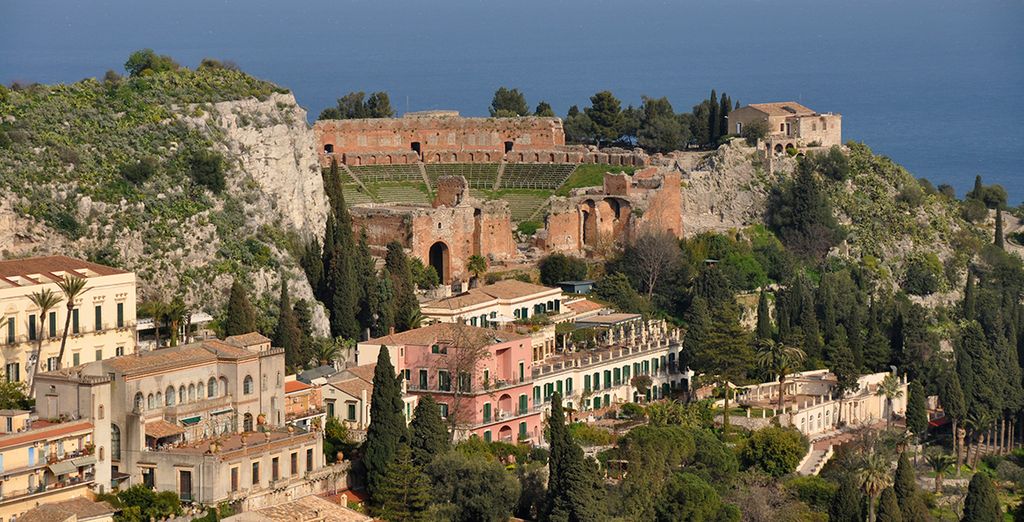 The Greeks got around much of Europe in their time, and they built monuments and temples to their gods as they moved about. The Greek temples in Sicily are actually more complete than those in their native Greece, and the Valley of the Temples is well worth wandering about, imagining what life would have been like when those temples were enjoying their heyday.
2. Opera House – Palermo
The largest opera house in all of Italy (third largest in Europe), fans of The Godfather 3 will recognise this magnificent building from the closing scenes of the movie. The huge building – called the Teatro Massimo – became a prime employer upon its completion, and was listed for protection from attack by American fighter planes during the Second World War, according to Lieutenant Anthony Carcione, along with the Cardinal's Palace and the Cathedral!
3. Zingaro Nature Reserve Beaches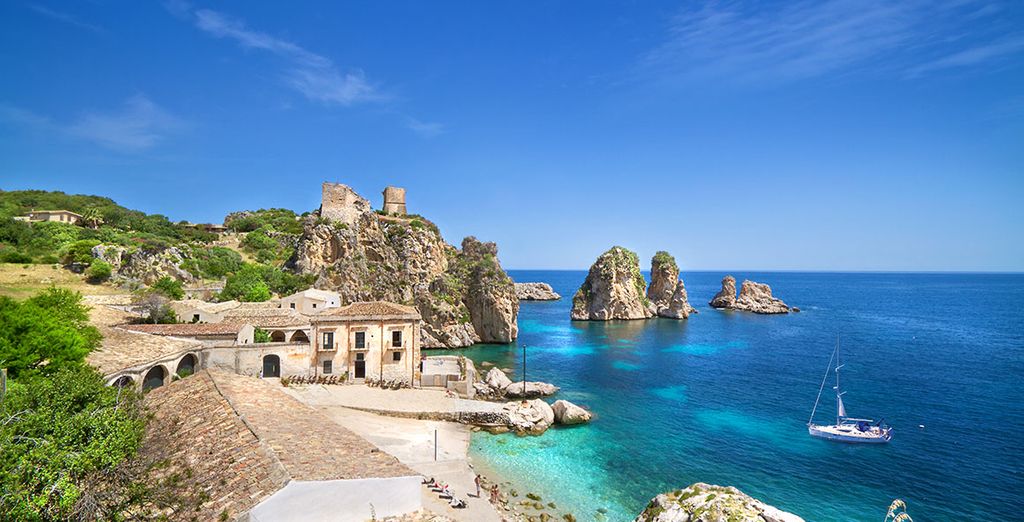 These pristine blue waters, soft white sands and the intriguing caves that dot its cliffs make this area a wonderful escape from the hurly-burly of daily life. Wander along and admire the beautiful views, breathing in the wonderful scent of wild rosemary and watching the sea birds wheel over the water.
4. Visit a Volcano
There are three main volcanoes on the island of Sicily: Etna, Stromboli and Vulcano. Of the three, Etna is the most active, fuming and grumbling quietly to herself as she prepares for the next big eruption. Vulcano, for those interested in ancient mythology is said to have originally been called Hiera and was the forge of Hephaestus, god of fire and a superb blacksmith – forging, amongst other things, Zeus' thunderbolts.
5. Try the Food
Sicily offers many delicacies from savoury fried rice balls to sweet cannelloni to a unique chocolate made to their own highly prized recipes. Not unexpectedly, seafood tends to be plentifully available, relatively cheap and absolutely delicious!
6. Ortigia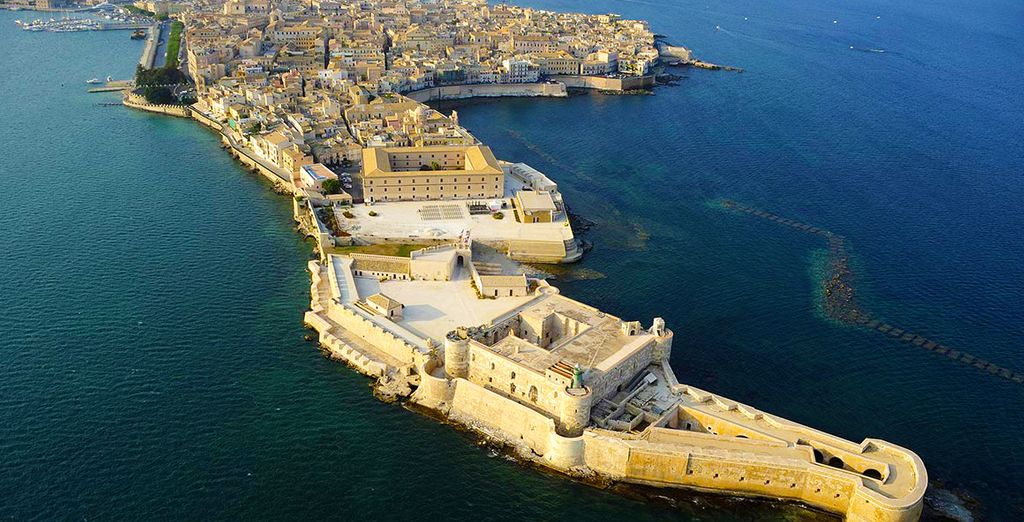 A small highly fortified island just off the Sicilian coast, Ortigia was, for many years, the last resort defence of the island, being relatively easily defendable should the main island fall to invaders. Admire the sturdy buildings and learn about the history of this volatile island as you enjoy clear blue skies and warm sea breezes.
7. Street Food Walking Tour
Burn off all the calories as you eat your way around Palermo. Pro tip: take a notebook to write down the names of delicacies that you particularly like – by the end it will all be something of a blur!
8. Sea Caves Sicily
Called the Ear of Dionysius for two reasons: the wonderful acoustics that carry even a tiny whisper and the shape of the shape opening which resembles an enormous ear, this cave has been explored by thousands of visitors over the centuries: including the artist Caravaggio who gave the cave its unique name.
9. Norman Palace
Built on the highest point of the island, and on a site that is believed to have been continuously occupied since the 9th century, this immense and sturdy building has served as the base for the ruling authorities of the island for centuries, and is such even today. It also contains an observatory and samples of magnificent fusion architecture encapsulating the rich and varied history of the island.
10. Palermo Cathedral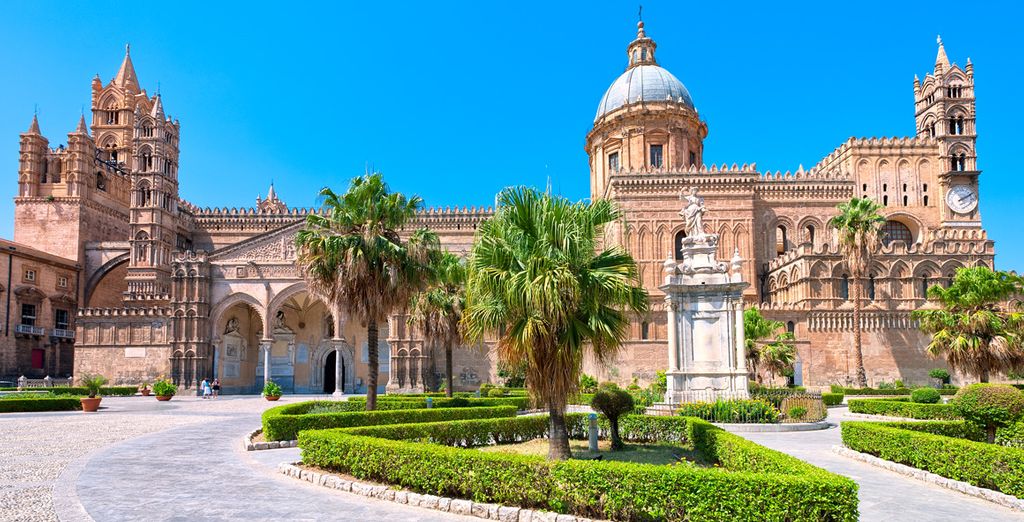 Built on the site of a church that was originally built in 1185, this religious site has seen many changes over the years: from a small church to a Saracen mosque to a Norman stronghold to its current incarnation as a Roman Catholic Cathedral!
When to Go to Sicily
May to June or September to October unless you love extreme heat and crowds! However, more and more visitors are coming during these cooler times, so it is best to check with your chosen hotel as to the quietest times to visit.
How to Get There
Sicily is an island off the coast of Italy, and is accessible by ferry, cruise liner or by flying into one of Sicily's two international airports. You can even catch a bus from mainland Italy as the ferries serve buses as well as cars.
Which Hotel to Choose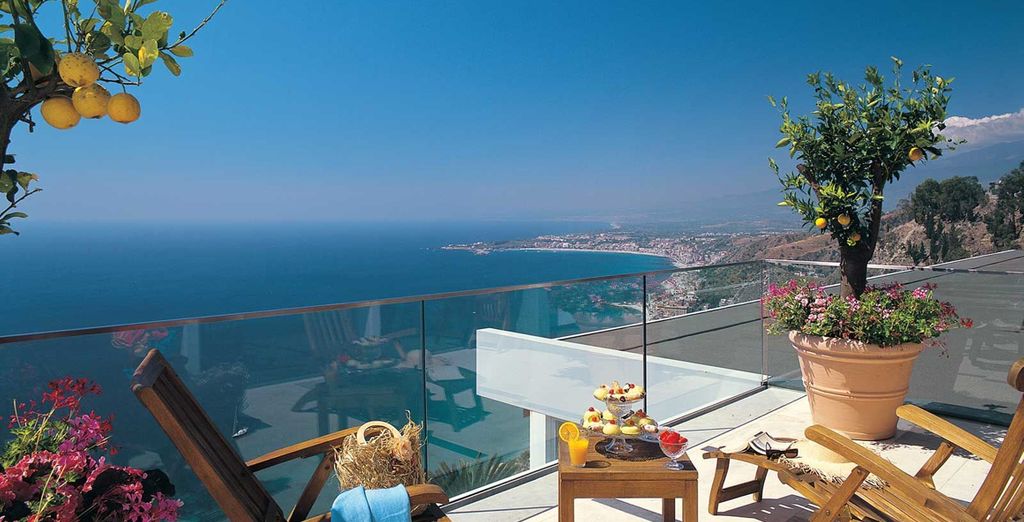 Just a few minutes' walk from some of Sicily's most popular attractions, this hotel offers stunning views over Mt Etna and the Gulf of Naxos. Historic Taormina perches on the hillside close to the hotel, but with a swimming pool, hydro-spa, sun terrace and restaurant serving the most delicious international standard cuisine, you will be hard pressed to make yourself head out to sight-see! Modern and futuristic, the bedrooms combine the best of both: old school comfort with light, airy spaces and all the modern conveniences.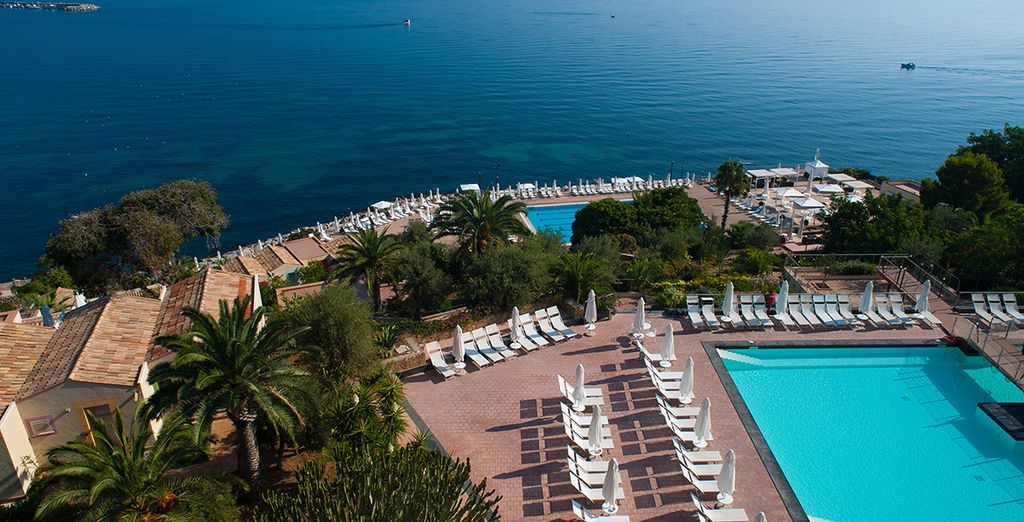 Beat the crowds by opting for this sumptuous and fun hotel, some 30 minutes from the heart of the capital, Palermo, in the pretty village of Santa Flavia. With over 350 rooms, two swimming pools, an outdoor fitness and sports area as well as a sailing and diving centre, this hotel ensures you will be able to fill every spare moment of your Sicilian adventure with activity and fun.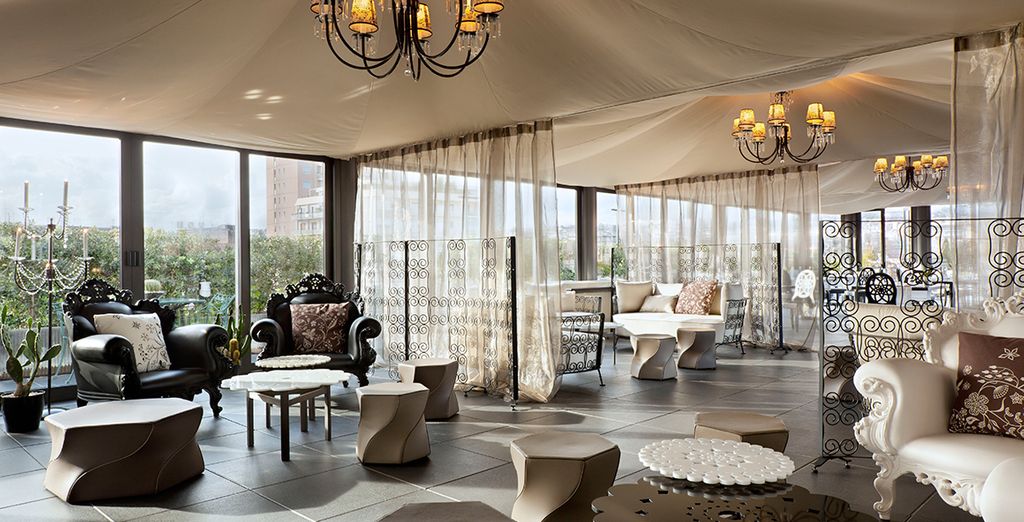 Right in the heart of historic Catania, this hotel offers wonderful views from the rooftop terrace, even as it provides for your every need. The 19th century building has been tastefully and sympathetically renovated to blend the best of both worlds: old-fashioned style and comfort with every modern convenience in bright and airy bedrooms. The rooms are simple yet exquisite, while the restaurants, wine cellar and rooftop bar aim to satisfy your every need.
Culture in Sicily: Local Practises and Customs
Sicilians are a proud and ancient people, considering themselves Sicilian first and Italian second
Revel in Sicily's landscape and culture
Situated just south of the Italian peninsula, Sicily is the Mediterranean's largest island, and has been one of its most culturally rich and colourful for over 3,000 years. Aligned with parts of North Africa, the climate in Sicily is hot in the summer and moderate in the colder months, making it a popular destination all year round. Whether you want to explore the historical alleyways and hidden gems of Palermo, or relax and unwind on the beautiful Rabbit Beach, situated on the nearby island of Lampedusa, this is an island with everything to offer.
As well as laying claim to places of historical interest, Sicily is home to various surrounding islands, mountains and volcanoes. You can reach the nearby Aeolian Islands by boat ride to experience its black beaches and striking volcanoes, or luxuriate in its soothing mud baths. Sicily's largest volcano, Mount Etna, can be explored on foot and offers the very best views of the island.
Explore places of historical intrigue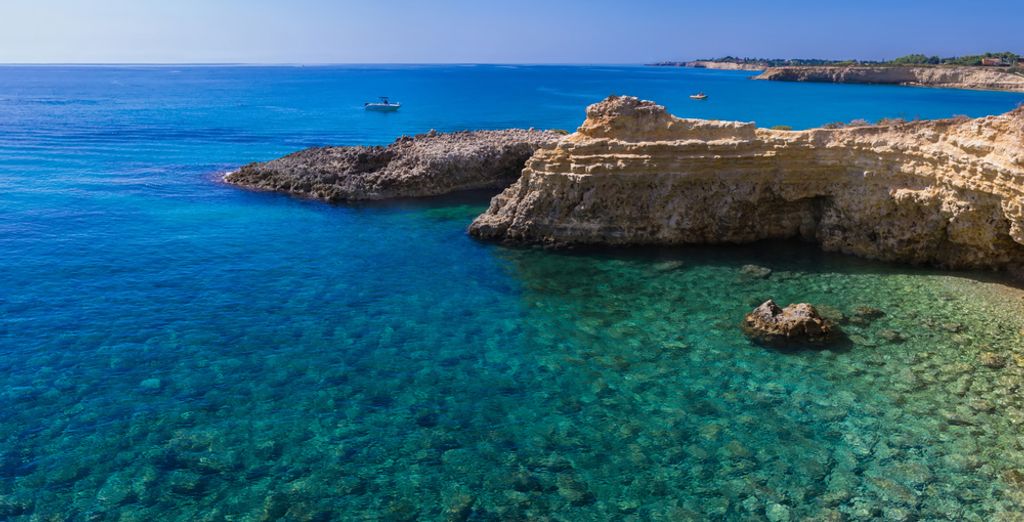 Containing six UNESCO sites and steeped in historical and archaeological significance, Sicily boasts a wealth of tourist attractions for you to visit on your trip. Walking around the medieval streets of the capital Palermo feels like you have been transported back in time. The Norman Palace (Palazzo dei Normanni) resides on the highest point of the city; it is Palermo's treasure chest, containing Baroque monasteries, castles and a cathedral filled with magnificent mosaics.
There are numerous places outside of the capital for you to explore. The Valley of the Temples, popular with visitors and situated in Agrigento, is a vast archaeological site - the largest in the world in fact - and is surrounded by gorgeous almond blossom trees, as well as being steeped in fascinating folklore.
Savour Sicily's culinary delights
Satisfy your palate at the end of a day exploring at one of Sicily's authentic eateries. Sicily is the place to go for foodies searching for sensory sensations and has a wealth of both family-run and gourmet restaurants. Reflected in its rich cultural heritage, Sicilian food has Greek, Spanish, French and Arab (as well as Italian) influences. Pasta Alla Norma is among the island's most iconic dishes - a succulent and refreshing recipe of tomato, aubergine, ricotta and pasta. If you're eating on the go but want to try something uniquely authentic, you can try Sicilian street food such as Arancini: rice balls packed full of delicious fillings.
Whether you are looking for a relaxing coastal getaway or a family holiday, our exclusive offers on handpicked Sicilian hotels and villas will mean you get a great deal as well as an experience suited to you.
The Map of Sicily
Our Practical Advice for Sicily Holidays
What Language is Spoken in Sicily?
Italian and Sicilian are the official languages – so few people speak Sicilian today that the language is registered as in danger of dying out. It is very different to Italian. However, few Sicilians are fluent in English unless they are in the hospitality industry, so do arm yourself with a language guide or a few key phrases that you will need to get about.
How to Get Around Sicily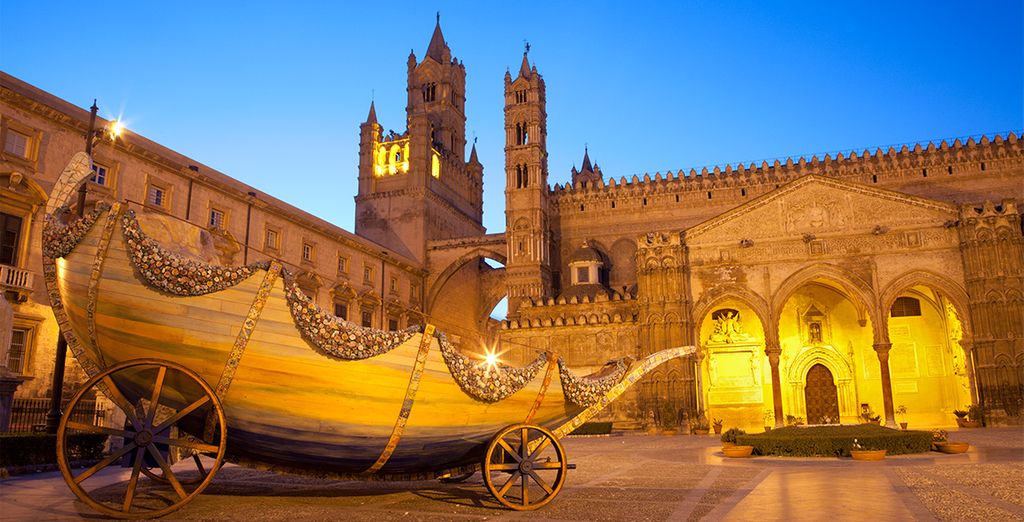 Sicily is well served by trains and buses, with trains offering the most comprehensive services, albeit being rather slow. You can also hire or bring a car along, and this is probably the most efficient way to travel.
What to Pack for Your Sicily Holidays
Sicily is almost always pleasantly warm, so bring summer clothes: shorts, t-shirts, flip flops and the like. If you are going to treat yourself to a fancy meal or event, bring appropriately formal clothing along for that, but in general cool casual clothes are fine.
How Long to Stay
It is possible to 'do' Sicily in three or four days, but ten days to two weeks will allow you the time and leisure to explore the island fully, setting up a rapport with the older residents who may be inclined to tell you some of the secret stories and places on Sicily.
How to Travel with a Pet
Dogs are widely welcomed to Sicily, but do check with your hotel and read up on the town's ordinances before making the commitment to bring your pooch – some beaches welcome pets, others do not.
What Budget to Plan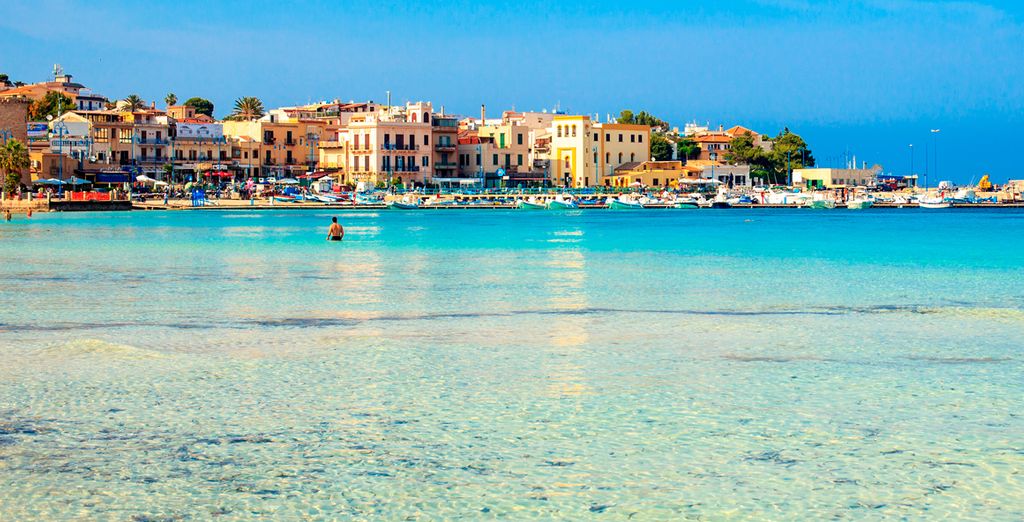 Sicily uses the euro and if you plan on bringing around eighty euros per person per day, you are almost certain to be able to do everything that you would like to.
Environment
You may be dismayed by a rather laissez-faire attitude to garbage collection in some areas of the island, which is usually down to poor follow-through rather than deliberate neglect. Other areas are better maintained, and these tend to be the more tourist-oriented parts.
Practical Advice for Traveling in Sicily
The tap water in Sicily is safe to drink but water supplies are carefully maintained so do try not to waste any. Most people do not find it amusing to be asked about mafia connections, and while you might find some who will chatter away freely about famous gangsters, shoot-outs and so on, it is considered quite rude to ask too openly about criminal enterprises. If you are driving, be mindful that Sicilians can be fairly manic drivers, so exercise caution!