Outstanding deals on holidays to Hawaii, the islands of beauty



Table of contents
Enjoy Luxury Holidays to the Hawaii with Voyage Prive ⭐ Discover amazing, iconic waterfalls and idyllic island hotspots; Book Online today ✅.
Soak up the sun on some amazing beaches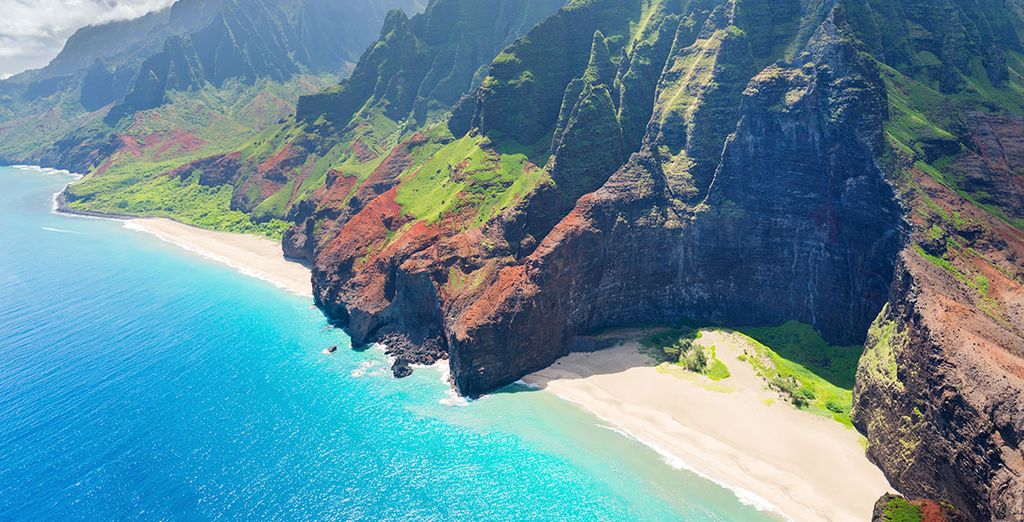 For many, holidays in Hawaii are best known for the famous beaches, some of which are the envy of the world. You'll find a variety of glorious beaches, from white, green, black or red sand, with their clear blue seas, each with a delightfully relaxed atmosphere for the entire family to enjoy. Each island has its own beaches with romantic bays or beach parks to cater for everyone. Waikiki Beach is one of the most popular beaches in the world where history meets beautiful scenery and where the surf is superb.
On the main island of Hawaii there is the Kahaluu Beach Park where the snorkelling and the surf will blow your mind away in a fantasy type setting of surreal beauty.
Indulge in unique history and culture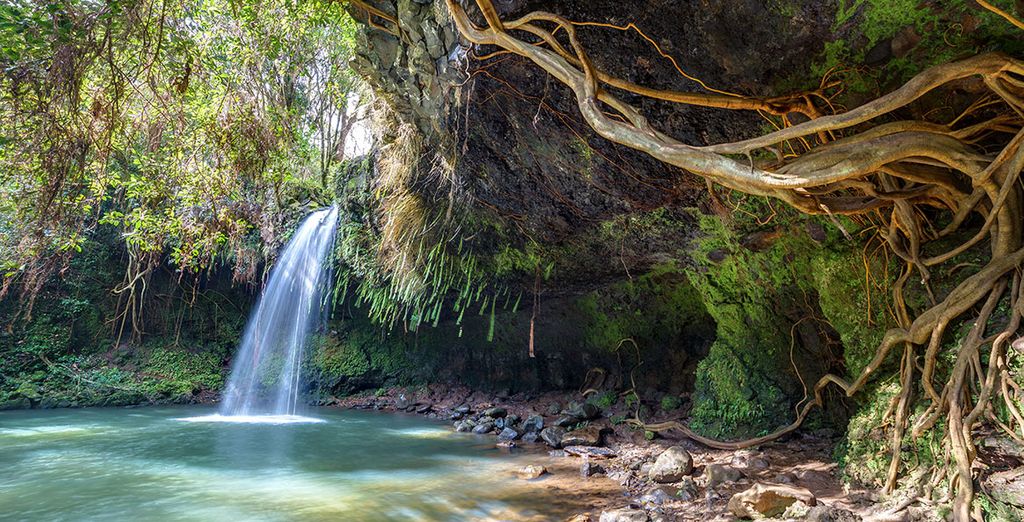 The lesser known island of Oahu is home to one of the most classical historic landmarks in Hawaii in terms of Pearl Harbor. Here you will find amazing museums which are a tribute to this naval base. Back on the Big Island is the sacred Volcano National Park. Located approximately 30 miles from the city of Hilo, the Kilauea Volcano is one of the most active volcanoes on earth and a popular spot for many holidaymakers.
National Parks are in large supply on the islands with a popular spot being the Haleakala National Park on the island of Maui. The area rises over 3,000 metres above sea level and sunrises at this pleasant spot are incredible and a must see for anyone on holiday in Hawaii. The Waimea Canyon State Park in Kauai is an attractive spot also. Here you can enjoy the splendour of the 'Grand Canyon of the Pacific.'
Enjoy the outstanding nightlife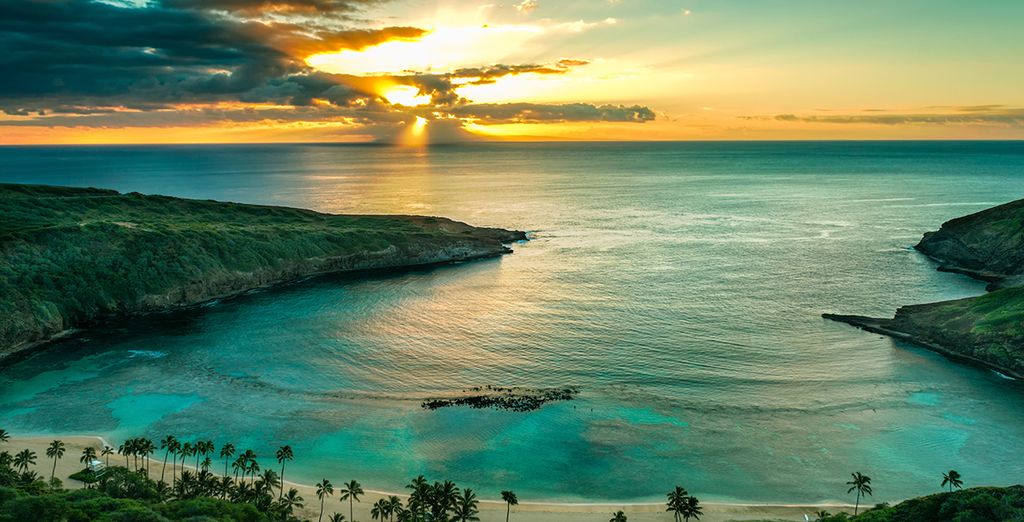 Hawaii isn't just home to amazing beaches and iconic culture, the nightlife is fantastic too. Downtown Honululu contains unique bars and restaurants with nearby Chinatown ready to burst into life once the sun sets. On all of the islands you can enjoy some of the finest seafood there is, along with an eclectic menu of delicious Hawaiian dishes.
Whether you are looking for a trip steeped with history, culture and amazing scenery or a relaxing escape to some of the finest beaches on the globe, our amazing offers on special Hawaiian hotels will ensure you get a great deal on your holiday in Hawaii.