Lapland Holidays 2022/2023



Table of contents
Lapland is a dream-like destination. Home to magical Northern Lights and Santa Claus' workshop, it's the perfect year-round escape. From its sun-kissed summer wildernesses to its snow-drenched winters, there are many enticing activities to choose from. Explore one of Europe's most treasured and wild landscapes with a Lapland holiday.
The top 5 things to see/do in Lapland
1. Take a sauna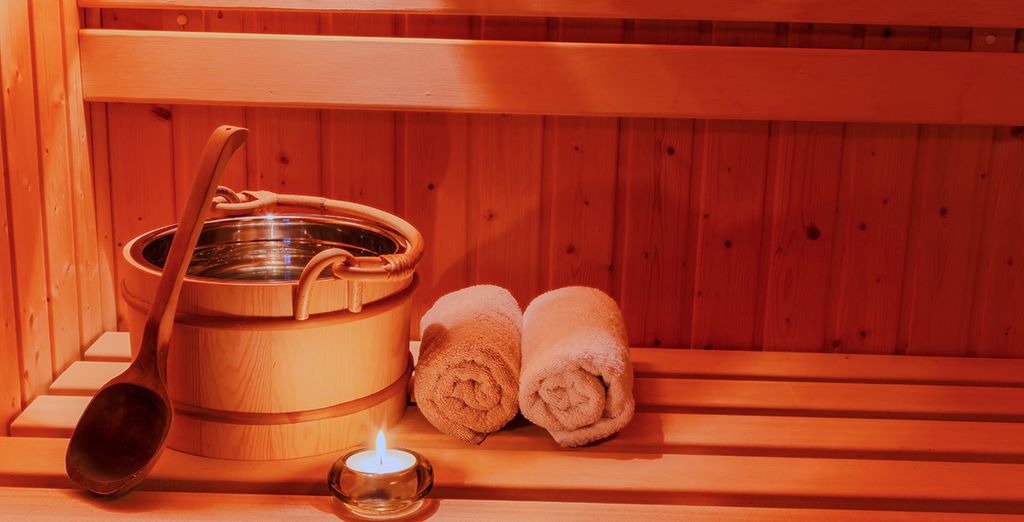 You can't visit Finland without heading to the sauna. This local institution is a rite of passage in Lapland and a great way to beat the winter cold. Our hotels provide sauna sanctuaries or you can head out for a more rustic rural option. There are also extra rituals for the brave of heart, which involve cooling off in the icy snow.
2. Chase the Northern Lights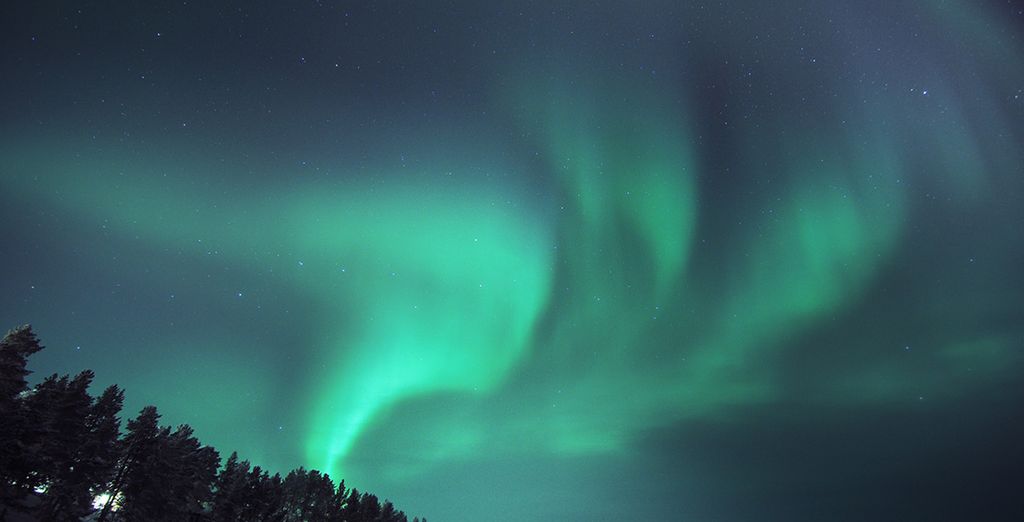 The Northern Lights (or aurora borealis) season lasts from mid-August to early April. Still, the best chances of clear sightings in Lapland are from December to March. The thrill of catching these light-dancing skies is one of the world's great wonders. Luckily, there are plenty of opportunities in Finland, with chasing expeditions and rural overnight stays. While you can't really predict them until about 2 hours ahead, the wait is worth it.
3. Husky Sledding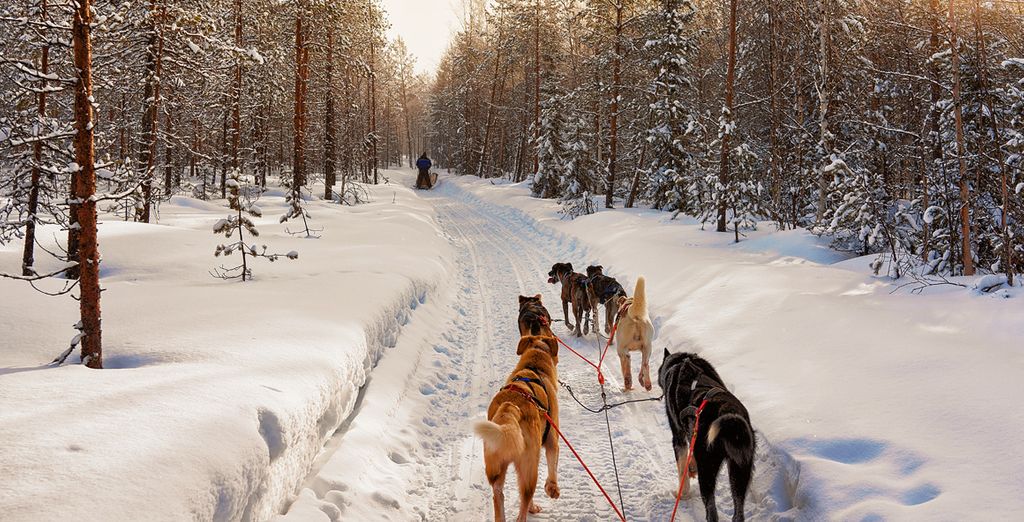 Another winter ritual, husky sledging is one of the region's top activities. Set off into the silent snow with only the pawing and howling of happy huskies. It's an exciting memory-making moment that will bring you closer to Lapland's beauty. Pick from romantic couples' sessions or family adventures in the snow.
4. Visit Santa Claus
Santa Claus has called Rovaniemi home since 1985 after he descended from his legendary home of Mount Korvatunturi. The Arctic Circle cuts right through the village, which is particularly beautiful in winter. There are plenty of exciting attractions inside, from cosy restaurants and Christmas cottages to the big red man himself.
5. Urho Kekkonen National Park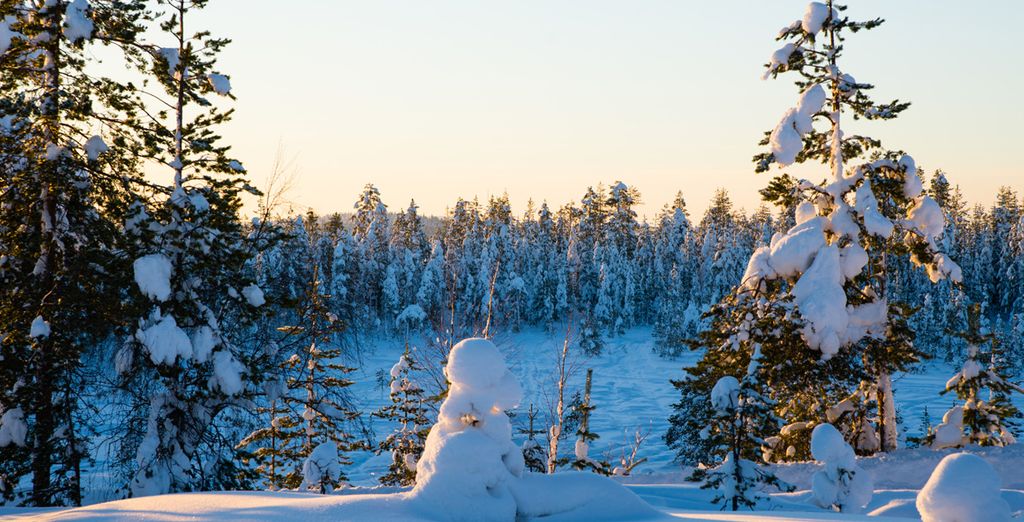 Lapland has no shortage of stunning natural landscapes, but Urho Kekkonen may be the best. Home to rolling fells, waterfalls and herding reindeer, it's a treat to hike in summer. When the harsher winter weather sets in, the wilderness transforms into an angelic icy kingdom. It's ideal for epic treks or family day trips.
Our best hotels in Lapland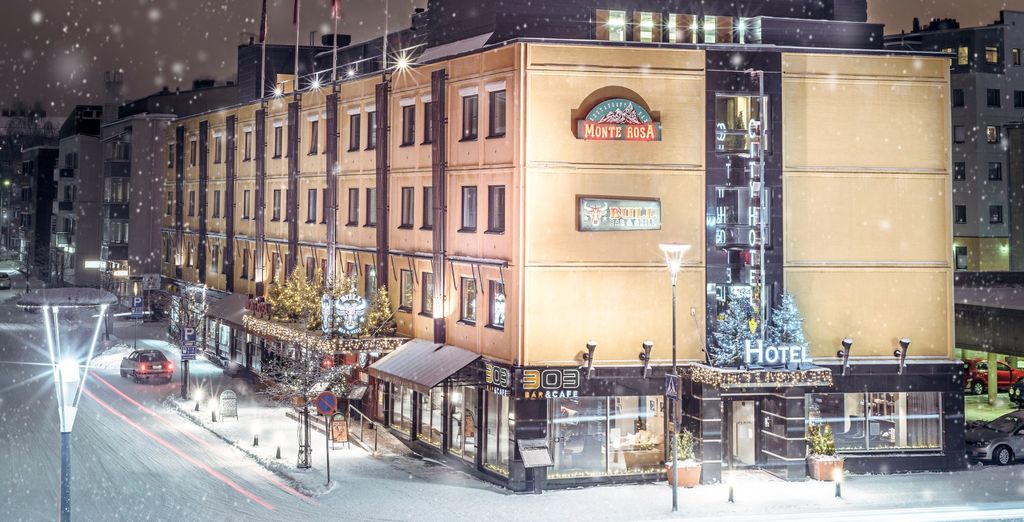 This scenic hotel is located in the centre of Rovaniemi, Lapland's capital. Inside, you'll discover warm and welcoming interiors with roaring fires and cosy lounges. Rooms are kitted out in classic dark wooden furniture and soothing Finnish blues.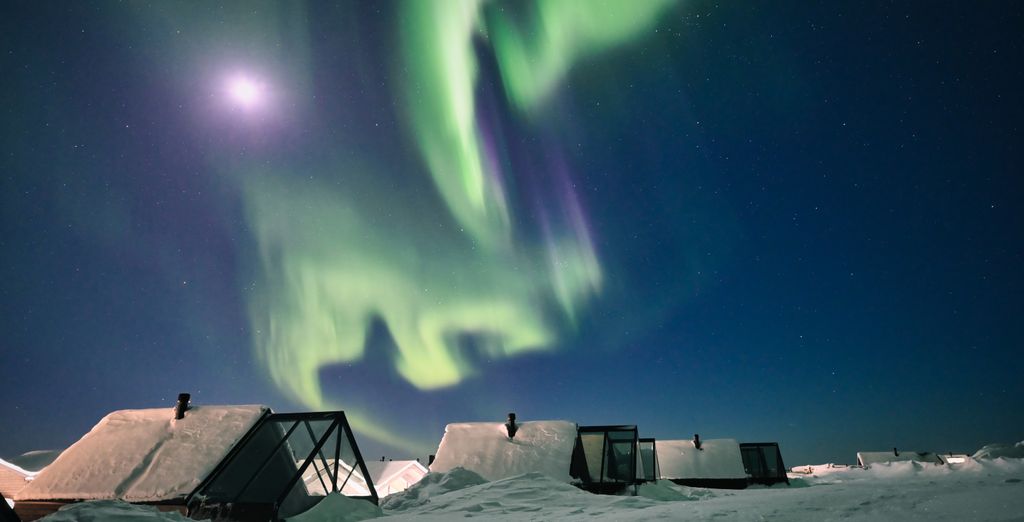 Enjoy a cosy stay with one of these premium eco-lodges. Boasting unspoilt Lapland views and aurora-chasing opportunities, it's the perfect winter escape. The hotel complex houses a range of exciting facilities, from sizzling saunas to spectacular wining and dining.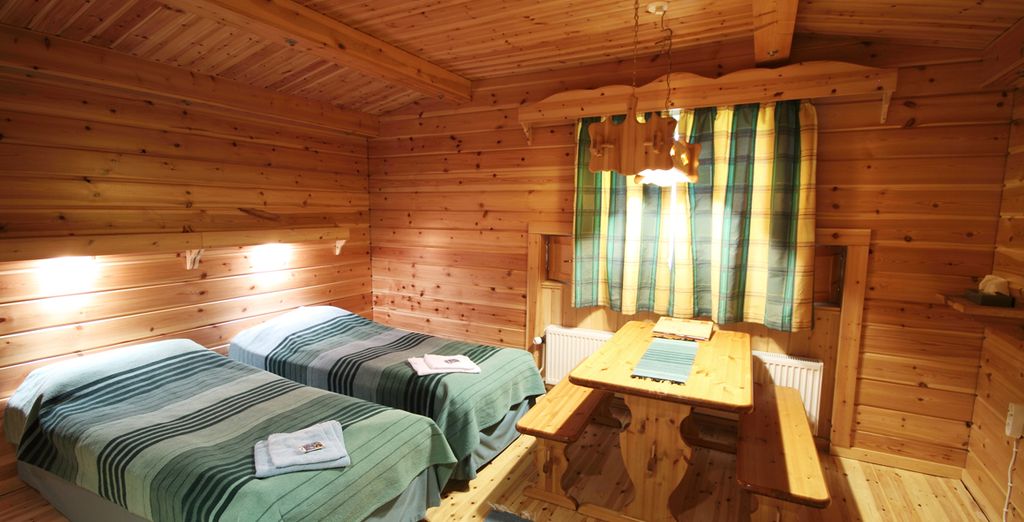 Widely regarded as one the best bases to seek out the Northern Lights, Harriniva is a charming, remote stay. Guests can relax in one of multiple pine sauna rooms or dip their toes into a bubbling Jacuzzi. A warming fire and drinks await in the snug lounge after excursions in the glittering, icy landscape.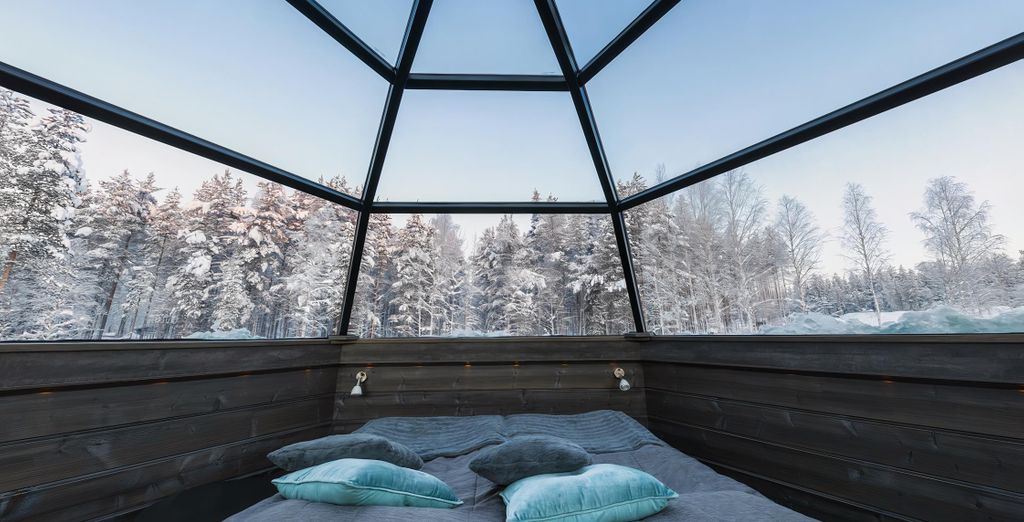 Experience the ultimate winter retreat with this snow and ice-forged stay. The glass-roofed igloos are a particular delight, offering unspoilt nighttime panoramas of the aurora-filled sky. Indulge in traditional Lapland meals like freshly-caught salmon grilled in the on-site restaurant.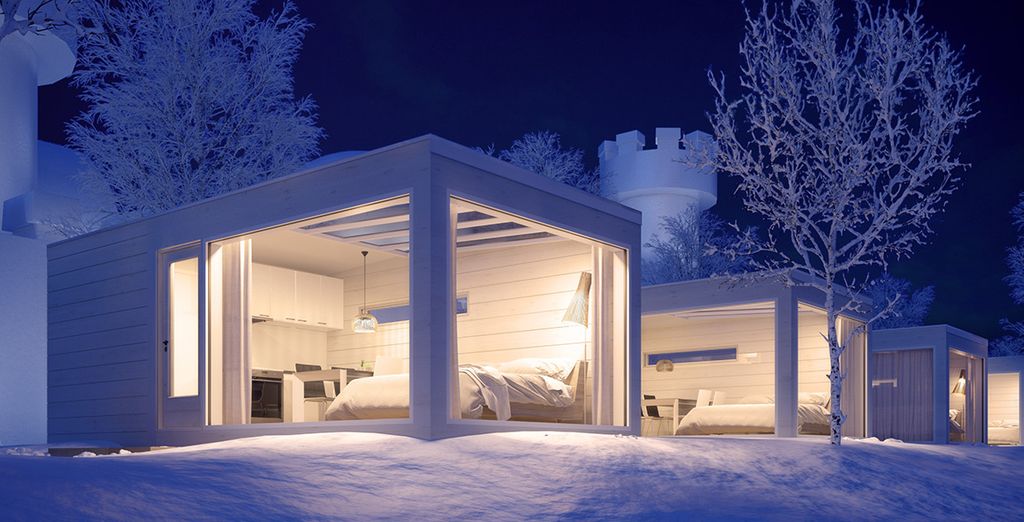 Escape to the Kemi coast with these stunning seafront pods. Boasting full panorama-view windows, guests have the chance to enjoy the Northern Lights in comfort. Each villa is kitted out with comfy bedding, gowns and slippers for the ultimate cosy wind-down.
When is the best time to go on holiday in Lapland?
Lapland is a special place, no matter the season. Still, winter remains one of the more magical periods to visit. From reindeer sleigh rides to phenomenal snow landscapes, it makes for an unforgettable Christmas or winter break. Winter is also the peak tourist season, so expect higher prices and remember to book in advance. For hiking, fishing or kayaking, summer provides better terrain and treks with more daylight. Nature-spotters will also enjoy walks in the red-tinged autumn, just remember that the snow usually arrives by October. The skiing season lasts from December to February, with last-snow deals as late as April.
Going on holiday in Lapland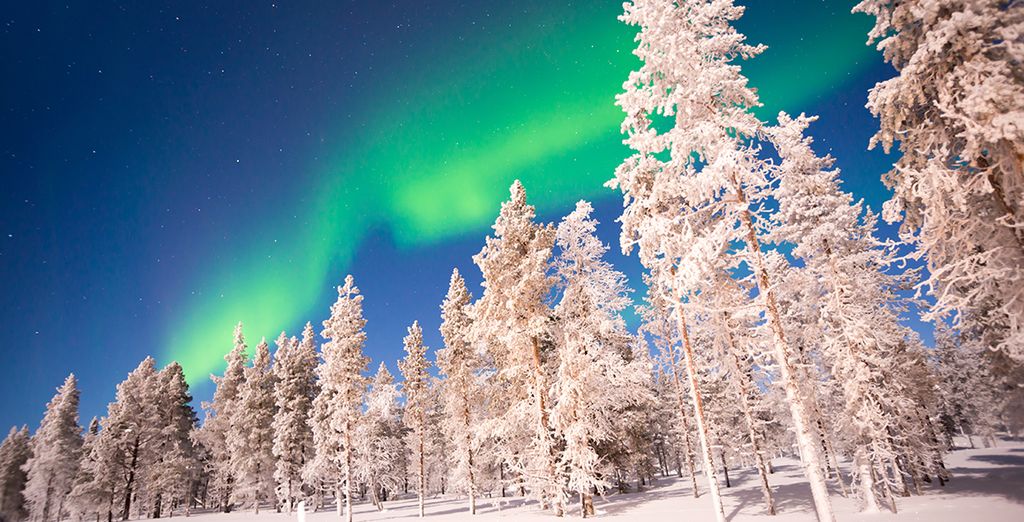 The best way to visit Finland's Lapland is by plane. Most overseas visitors arrive in Helsinki and then transfer by air to Rovaniemi, Kittilä, Kuusamo or Ivalo. Alternatives include alluring night trains like the Santa Claus Express. These ferry passengers from Helsinki to the wintry north. Once you're in Lapland, the most popular means of travel is by road. Rental cars and buses connect the towns of the north. While roads are well-cleared, some experience of driving in snow is recommended for winter visitors.
Enjoy your holiday in Lapland
Lapland is a captivating destination that's perfect for families and couples. The latter can indulge in some of the most romantic evening experiences, from chasing Northern Lights to dining under stars. Spas, saunas and snow-related excursions provide ample daily fun. As for families, you can't go wrong visiting Santa Claus himself. Luckily, he's available all year round from his village in Rovaniemi. Families will adore reindeer safaris, husky rides and snowmobile excursions in the winter snow.
The Voyage Privé travel expert's opinion on Lapland
Lapland is a true bucket-list destination. The local Sámi structured time into 8 seasons here, and each brings its own delightful perk. However, there's something particularly magical about winter in Lapland. Discover fairy-tale vistas of snow-covered trees and the silence of vast Lapland surroundings. The snow covers the north for up to half the year, so you're never short on wintry activities!
Lapland is a land of contrast. The stark silence of the wilderness is only a few minutes from bustling towns and resorts. Lapland holidays are perfect for families or couples.
Discover the quiet beauty of Finland's Lapland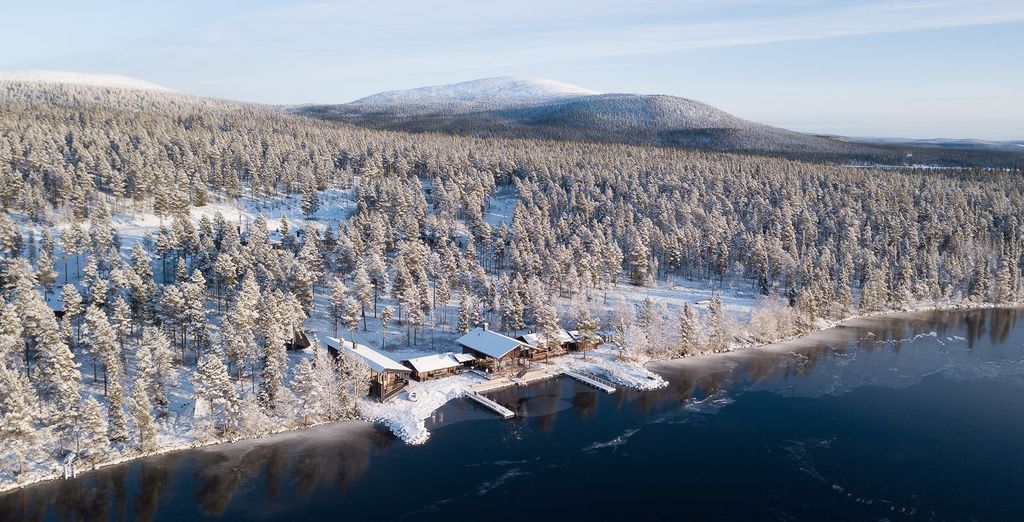 This northernmost region of Finland is the very image of a winter wonderland from October to April. No light dustings of powder here: thick blankets of snow cover the land throughout the winter. Whether you're after a skiing trip or a husky-pulled sleigh, the weather is on your side. We have carefully chosen the finest cosy cabins for travellers to curl up in after an exciting day in the snow. We can also point you in the direction of a toasty sauna. p>
Lapland is perhaps best known as being the home of Santa Claus. The jolly old man lives in a village just outside the capital of the region, Rovaniemi. Santa Claus' village is open to visitors all year round and is easily accessible by public transport. The village is the epitome of festive charm. It's full of activities, shops and restaurants to keep the family entertained and well-fed.
In the summer, a traveller on a Lapland holiday can experience a rare phenomenon: the midnight sun. Lapland is graced by sunlight for nearly three months straight in the summer. This time of year is perfect for hiking the stunning fells, or meeting people from all over the world at the Midnight Sun Festival.
Witness the breath-taking Aurora Borealis
The Aurora Borealis, or the Northern Lights, are a spectacular natural light show, which set the sky ablaze with colour. Finland is one of the best places in the world to see the Northern Lights – they appear in the sky above Lapland on around 200 nights per year. Look out for winter Lapland holiday packages, which include expertly-guided Aurora Borealis 'hunting trips' to maximise your chance of seeing the astral display.
Get exclusive, limited-edition deals on Lapland holidays
Sign up to Voyage Privé to gain free access to exclusive offers and prices today. Then keep yourself on the ball by creating alerts, so that we can tell you about holiday deals for gorgeous destinations all around the world. The kind of deals we offer are only available for a limited time, so make sure you get the chance to take advantage of your dream holiday package.