Holidays to Malta 2021/2022



Table of contents
Malta is a melting pot of mesmerising history and spectacular scenery. Red sand beaches and fossil-laden cliffs provide the perfect backdrop for beachbound holidays. Malta holidays are also about gastronomy. Malta is blessed by one of the finest dining scenes in Europe, home to eclectic Mediterranean meals and fresh seafood. This island enjoys around 300 days of sunshine annually – so it's the perfect year-round break.
The top 5 things to do in Malta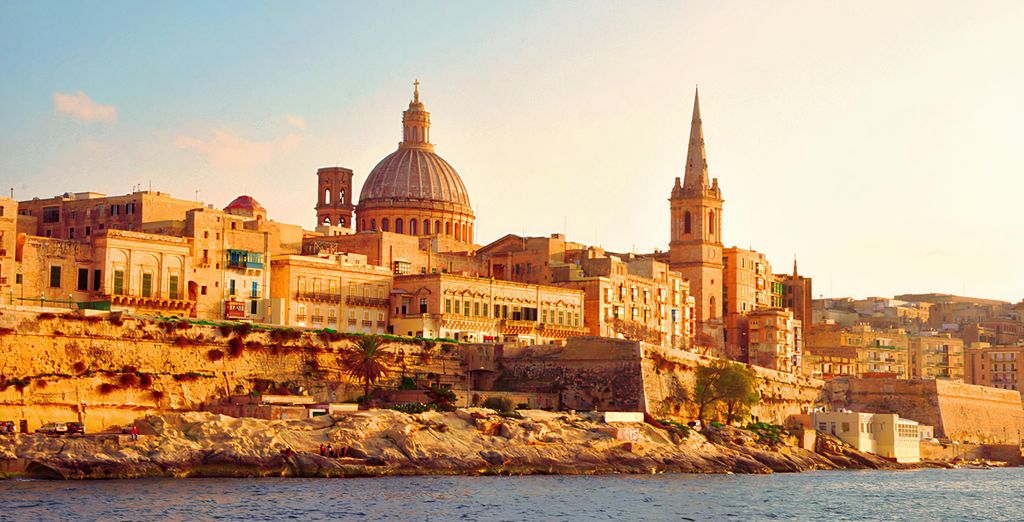 Malta's capital is a wondrous place, built in the 16th century and boasting impressive architecture. Fine museums and dazzling mansions are all part of what makes this city so pretty. It has UNESCO World Heritage status, thanks to sumptuous estates like the Grand Master's Palace.
2. Vittoriosa
Vittoriosa, or Birgu, was once the capital of Malta. It has an incredible array of historical sites amid sumptuous sea views across to Valletta. Its charming, narrow backstreets are a delight to explore in all their 16th-century glory. The highlight is Fort St Angelo, garrisoned and maintained by the Order of St John.
3. Comino Island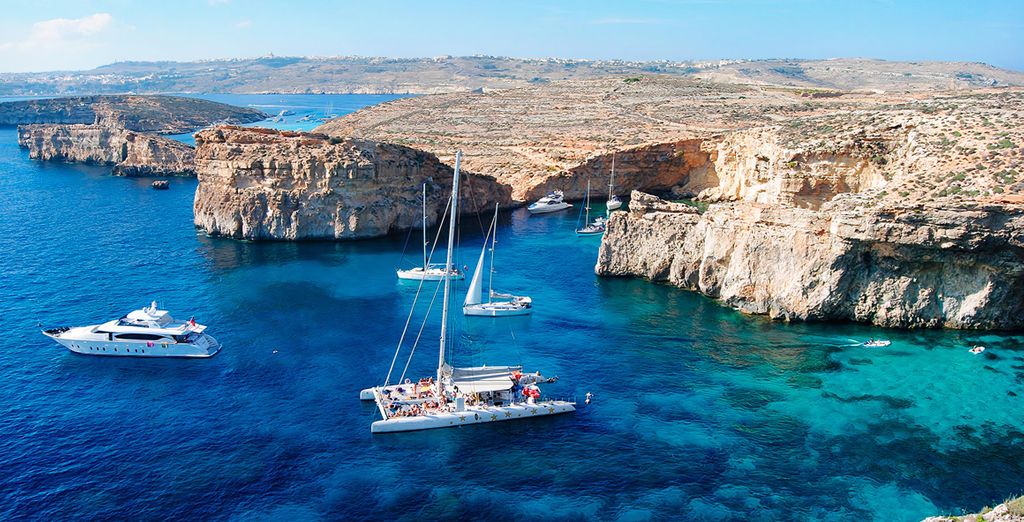 This barren island just off the coast of Malta was once used by pirates. It is noted for its seclusion and crystalline waters, and its highlight is the Blue Lagoon. This beautiful sea pool shimmers with bright blue beauty, making it one of the best swimming spots in Malta. Arrive early to avoid the crowds.
4. Il-Kastell
This 15th-century fortress atop a hill in Victoria is among Gozo Island's most alluring sights. It boasts a fine visitor centre, which takes you through the fortification's rich history. The panoramic open ocean views from the ramparts are a dream.
5. St Peter's Pool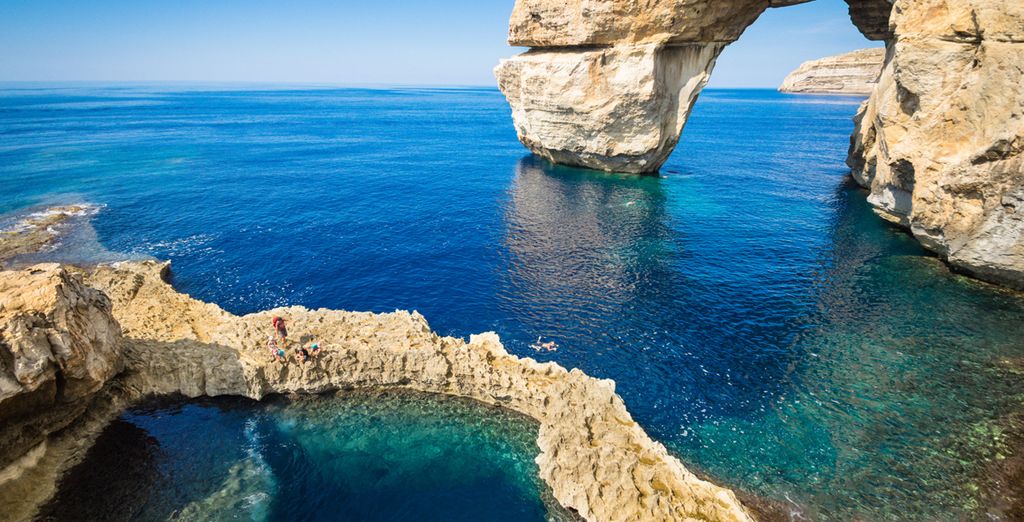 Malta is littered with breathtaking coves and leaping rocks. None are more iconic than St Peter's Pool. This natural and sheltered rock pool is located in Marsaxlokk. It's among the top spots for swimming and diving on the island.
Our best hotels in Malta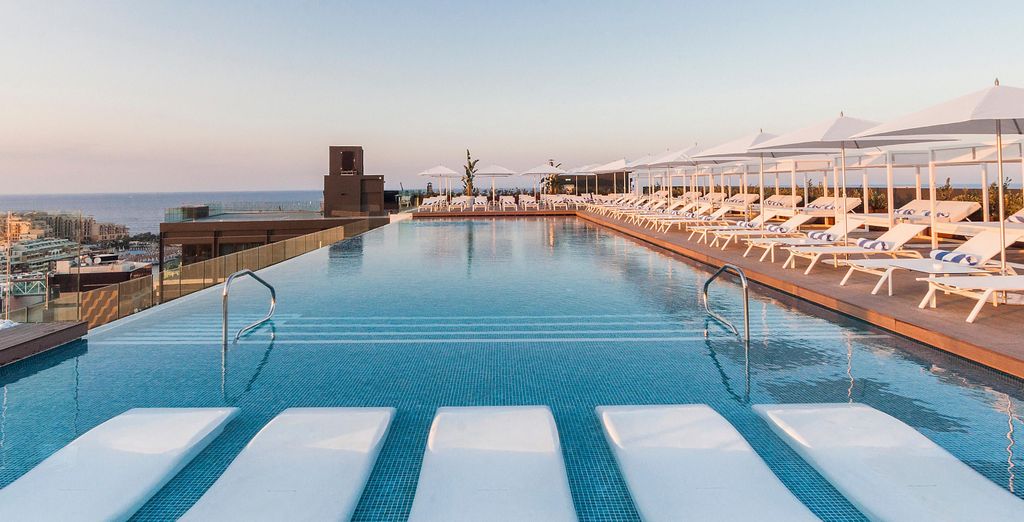 This luxurious oceanfront property is among the most opulent hotels in St Julian's. Impeccable ocean-view pools and private beaches provide the perfect base for a relaxing stay. The interiors are a glamorous mix of plush, velvety furnishings and clean, modernist furniture.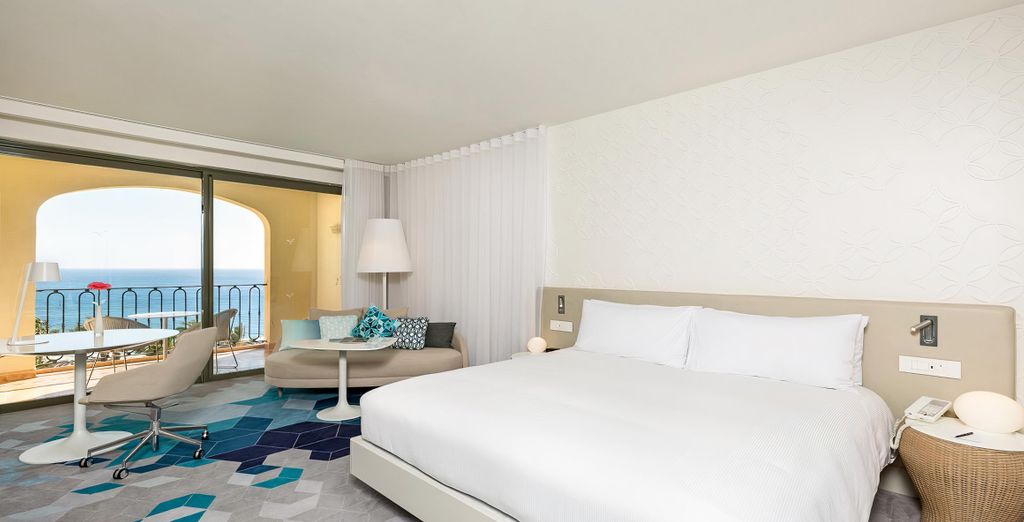 The Hilton boasts a stunning beachside setting and grand interiors spanning Greco and Mediterranean styles. There are plenty of delectable dining options for guests, including sumptuous sea terraces for romantic evenings. Guests can choose from a wealth of pools or simply stroll along the palm tree-laden grounds to St Julian's seashore.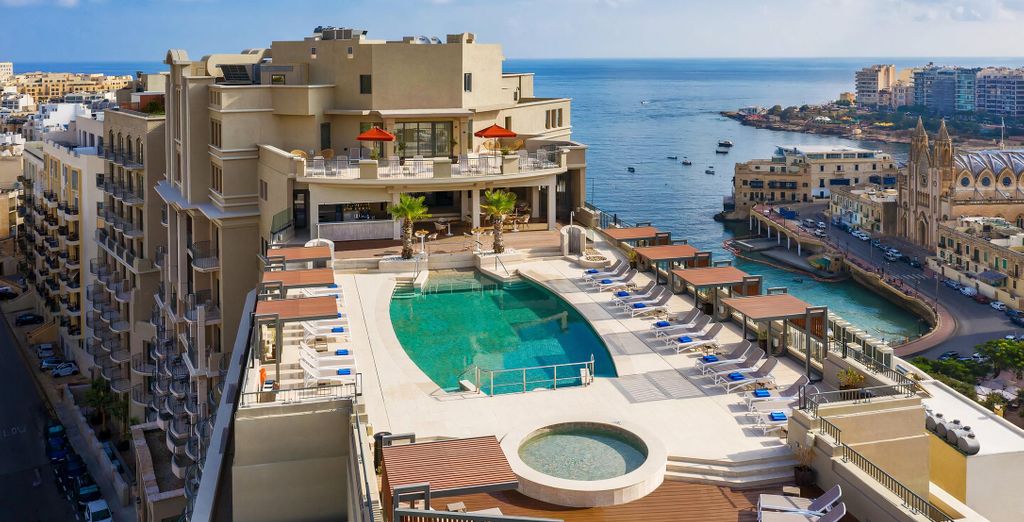 This blissful St Julian's hotel is just moments from Balluta Beach. With delightful terraces and an abundance of dining options, guests are spoilt for choice. The luxurious rooms offer sea-view balconies for the ultimate morning ritual. Pull back the curtains, pour a premium coffee and watch the waves glisten.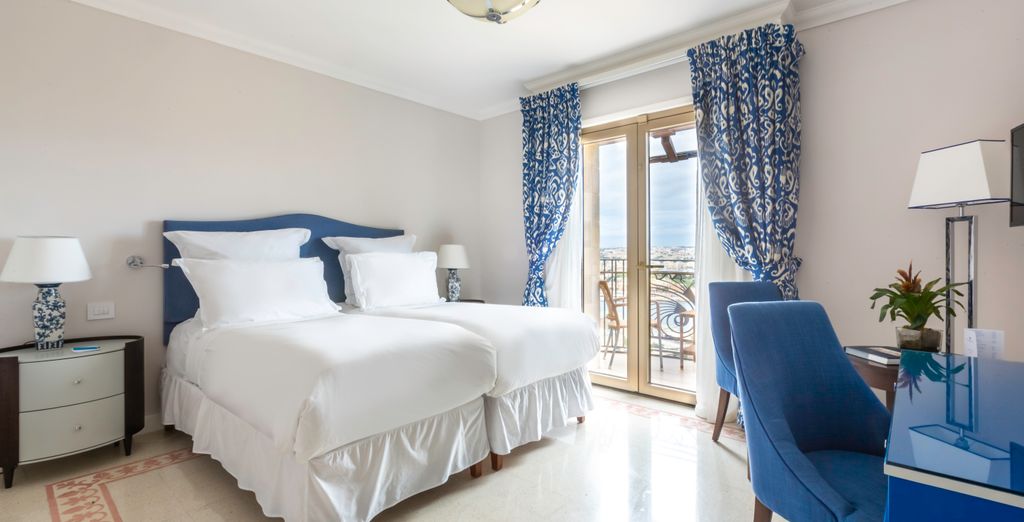 This iconic hotel in Floriana has been a mainstay with socialites and royals for over a century. Constructed in the 1920s with original Art Deco features, it possesses dreamy dining quarters and a sensational spa. This old-world elegance is felt throughout each of the hotel's fine bedrooms.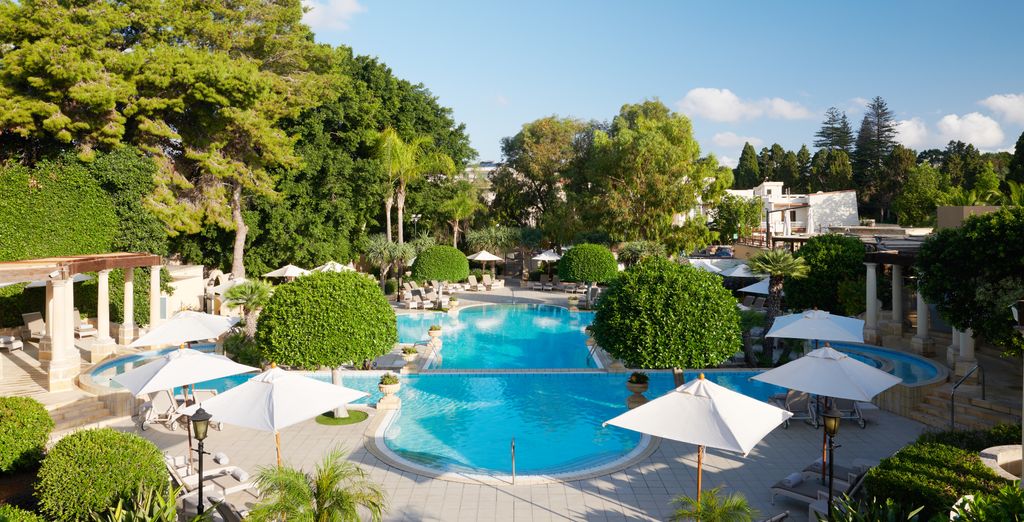 This impressive Corinthia hotel was the birthplace of the famed luxury hoteliers. Boasting prized interiors, which span decades of high taste, guests are treated to the best hotel experience. Sumptuous spas, inviting pools and acclaimed dining options make this the best hotel option in San Anton.
When is the best time to go on holiday in Malta
Malta is blessed by plenty of sunshine, with mild winters and sizzling summers. The high season lasts from June to August and sees daily temperatures topping 35°C. In summer, Malta bursts to life with activity and festivals, but beaches can get crowded, and accommodation prices rise. If you're looking to avoid the crowds, consider the shoulder seasons in late spring and early autumn. Then, the weather here remains exceptional, though rain is possible. The low season takes place throughout winter and sees temperatures in the mid-teens.
Going on holiday in Malta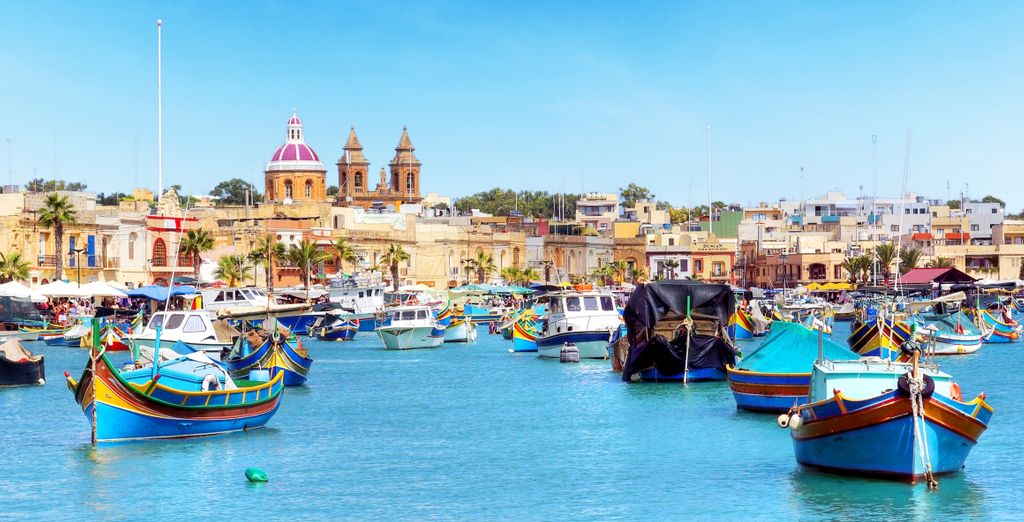 Malta is served by international seaports and airports. Malta International Airport has connections across Europe and offers buses to most major towns. Major hotels are covered by the MaltaTransfer shuttle bus. For those arriving by sea, Valetta's sea terminal is just moments from the city centre. Once you've arrived in Malta, you'll find that buses are the main form of public transport. Take control of your own itinerary by renting a car. Malta is easy to navigate by road and offers many hidden gems and soaring coastal road views.
Enjoy your holiday in Malta
Malta has a reputation for all things glamorous, making it the perfect romantic retreat. Indulgent spas, spectacular coastal sunsets and fine dining options all make for a memorable couple's getaway. The amazing beaches and wealth of absorbing historical attractions are fantastic backdrops for a family holiday, too. Boat trips, snorkelling, ancient castles and public parks are all a delight for little ones. What's more, the open-air restaurants and short walking distances are a dream for young families. As for nightlife, live music is popular among the bars of Valletta. Malta is well known for its bustling nightclubs and glitzy wine bars – so you can pick a spot based on your preference.
The Voyage Privé travel expert's opinion on Malta
Malta is a sun-drenched fantasy of spectacular beaches and aquamarine waters. Perfect as a seaside holiday, it's also an enriching cultural experience. You can uncover the mysteries of ancient history in countless temples and millennia-old necropolises. Or, simply unwind in one of Malta's picture-postcard towns with a prized cocktail and kwarezimal cookie. At the end of the day, Malta puts pleasure and leisure at the forefront for an unforgettable holiday experience.
Wander around Valleta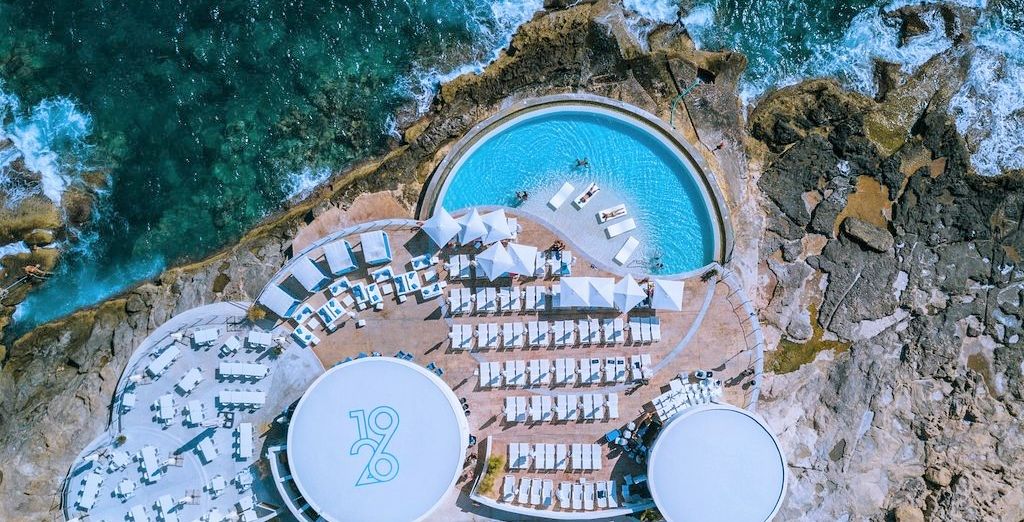 Valletta is Malta's beautiful capital and a World Heritage site. It's often described as an open-air museum since it's a live experience of Baroque architecture. The area is dotted with small cafés and charming wine bars and is home to the amazing St John's Co-Cathedral, which is a must-see for all visitors. Valletta also showcases a stunning backdrop of Malta's Grand Harbour which has often been considered the most beautiful in all of the Mediterranean. A dinner by the water here is the perfect way to end a day exploring the capital.
Go diving
Malta is world famous for its diving due to its crystal blue waters and hot temperatures. You can spend a day diving or snorkelling at many of the amazing locations dotted throughout the islands. With an impressive range of reefs and natural caves for you to choose from, you will be in water heaven. If you haven't got the diving experience you need yet, then Malta is the perfect place to learn, with many certified diving schools located throughout the country.
Visit the temples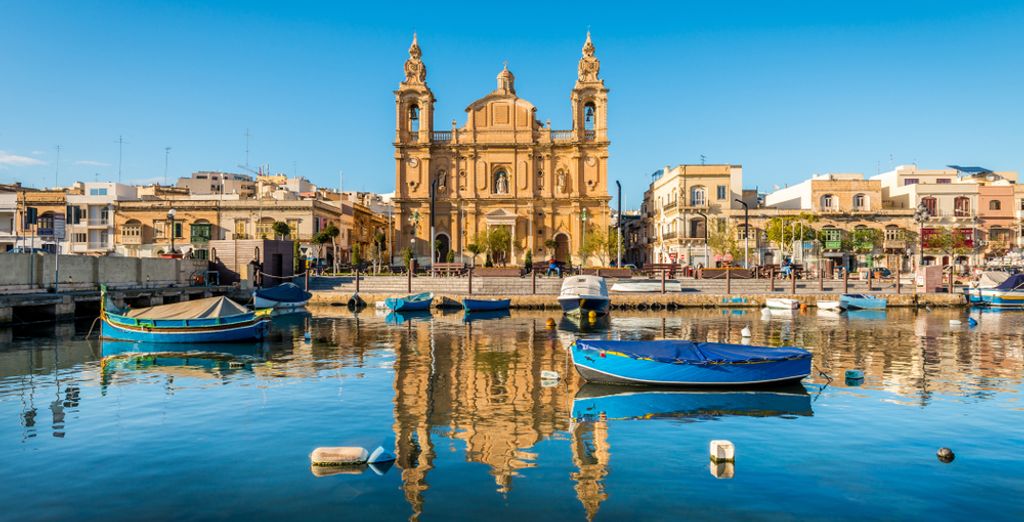 Malta is home to the oldest freestanding man-made structure in the world. This is the Neolithic temples at Gozo. The temples date back as early as 3,600BC and offer a unique insight into the mysterious nature of the island's past. As well as this, there are an array of other archaeological sites and temples throughout Malta that are worth visiting.
Feast on local cusisine
The Maltese love to eat and you will find that their local food will reflect the mixed heritage of this unique island. Thanks to a wonderful mix of cultures, a truly unique cuisine has been established which includes lots of fresh seafood and vegetables, snails and rabbit. Local snacks include pastizzi, which is a small delicious pastry parcel filled with ricotta cheese or spice and peas. These delights are moreish and will leave you wanting to return to Malta for more!
Truly making the most of the holidays to Malta means finding somewhere luxurious but affordable. To find your perfect accommodation, whether it's a romantic couple retreat or a luxurious family bungalow, sign up to our list to receive exclusive deals and prices for your holidays to Malta.