City Break in Amsterdam
Looking for a City Break Deals to Amsterdam ? ⭐ Enjoy Luxury Accommodation up to 70% off to discover a welcoming city with many faces ✅.
City Breaks in Amsterdam : Five Things to See and Do
1. Explore the Museum Quarter
You will find the Rijksmuseum, the Van Gogh Museum and the Stedelijk Museum here – soak in some of the country's best art and historical artefacts as you while away more hours than you would realise as you admire beautiful paintings, exquisite sculpture and more!
2. Canal Cruise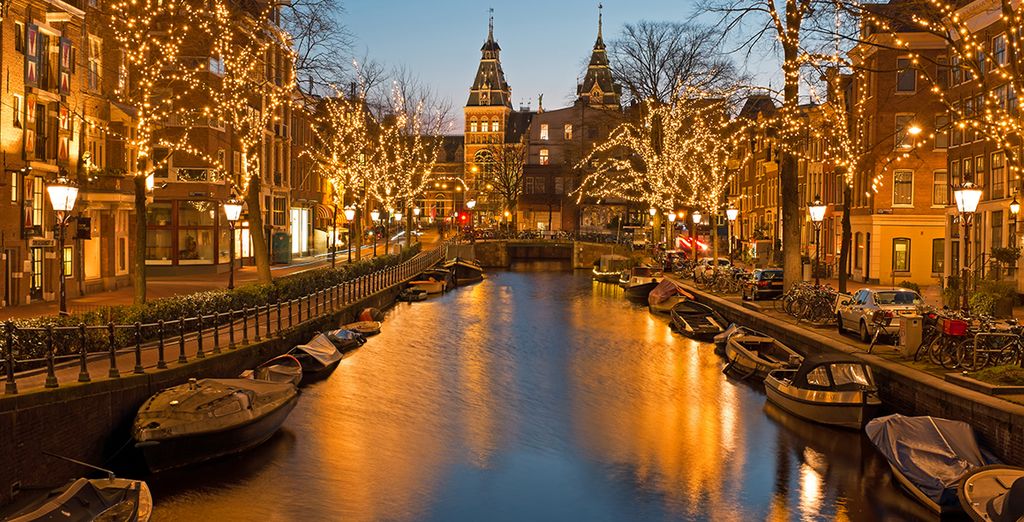 The city is thronged with canals, and a comprehensive cruise will put the whole city into place, giving an excellent overview, as well as glimpses of cool and interesting places to visit later on.
3. Anne Frank's House
Get a melancholic glimpse into what this vibrant young woman's life would have been like before the terror of the Nazis disrupted their world. The house gets very busy, so visit early in the morning, or make a booking for a quieter time so you can spend the time and reflection that is necessary in such a place.
4. Bollenstreek
A cliché they may be, but they are also an important part of the city. Bollenstreek lies some twenty minutes outside of Amsterdam, but it is worth making the journey to enjoy the gaily jaunty display of tulip field upon tulip field. Do be respectful of the plants while chasing the perfect picture, remember that those pretty flowers are someone's living
5. The Begijnhof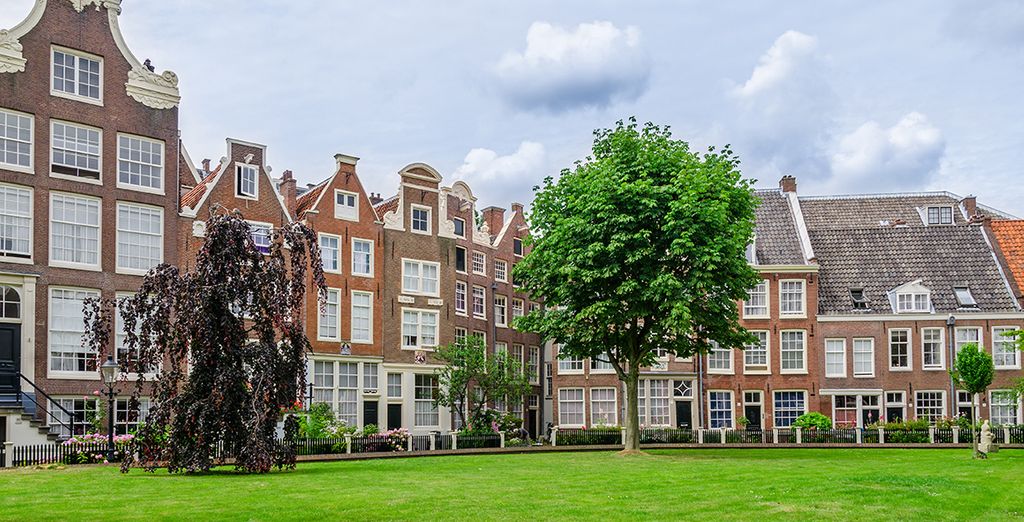 Amsterdam's oldest houses and a tranquil square offer a moment's respite from the bustle of the city. Originally home to Beguines – deeply devout unmarried women who lived together in a sort of commune. The entrance is not well marked, so if you find it, you will enjoy a rare moment of almost surreal peace, as though you have been transported through the centuries to a quieter time!
The Best Hotels for an Amsterdam City Break
Boasting magnificent floor to ceiling windows, this new built hotel has been designed from the ground-up to be both sustainable and luxurious, giving you the best of both worlds. It is handy to many of the city's great attractions, but you will not want to leave this fab hotel with pampering holistic treatments in the twentieth-floor studio that looks over the city, the exquisite food in the restaurant and the comfortable beds in beautifully appointed rooms!
Cobbled streets, canal-side view and mere metres from a handy train station that can whisk you off to see all the sights, this hotel is perfect for those who love to explore new cities. Dine on delicious international standard cuisine in the restaurant, have a drink in the bar or work up a sweat in the fitness suite. With 165 rooms, the staff are available 24-hours a day, so you do not have to wait for answers to pressing questions about the sights, meal times or suggestions for a great night out!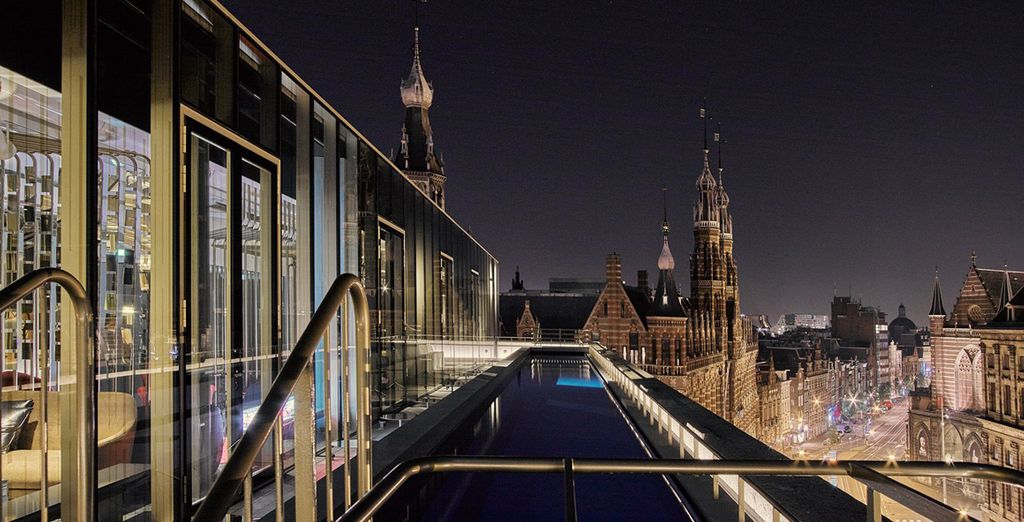 This stunning hotel looks like something out of a dream, with its lofty swimming that offers stunning panoramic views of the city, a fully equipped gym and sumptuous pampering spa. No more than twenty minutes' walk to all of the attractions in the heart of the city, the hotel lies near the canal, in the heart of the thriving centre of the city. The open plan rooms are airy, spacious and luxurious, and you will not want to go home with a choice of two restaurants onsite and the whole of Amsterdam's foodie offering practically on your doorstep.
Plan your City Break in Amsterdam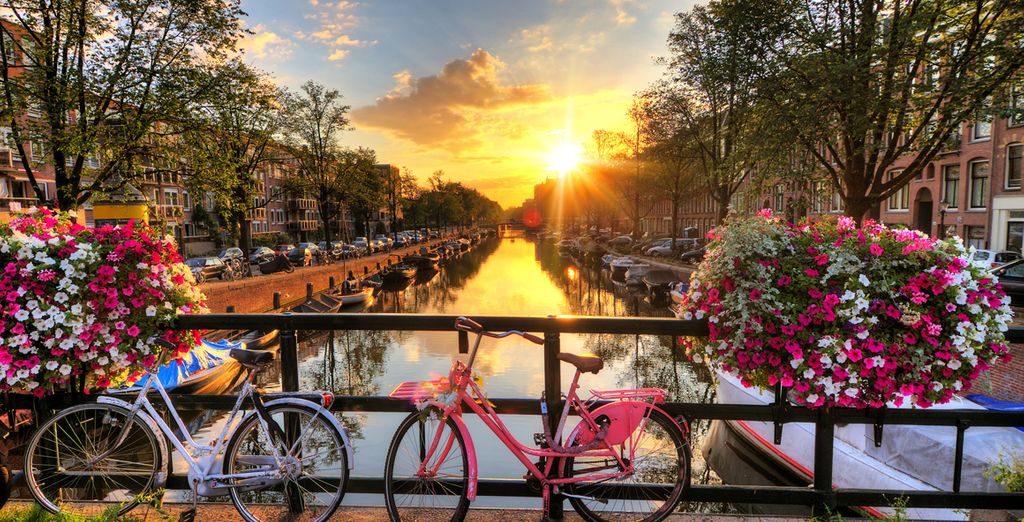 While much of Amsterdam is accessible by foot or public transport, do hire a bike to explore a little further afield than you would usually be able to walk, and use the wide networks of canals too: water taxis are a fun way to get about, making the journey part of the adventure.
The best time of the year to go to Amsterdam
Amsterdam is beautiful year round, with the best weather running from April until May. The two months at either end of that period tend to have beautiful mild weather, but fewer tourist crowds and cheaper prices for attractions, accommodation and even food.
Getting to your Amsterdam city break
Amsterdam is a port city that is geared for visitors of all types – its origins lie in trade, and the city has a tradition of welcome and openness. After all, you cannot trade if you are unfriendly to potential customers! This means that there are many ways in and out of the city: you can fly in, catch a train to the heart of the city, arrive by coach, ferry or cruise liner, depending on which is your preferred method of travel.
Where to eat: The best districts and restaurants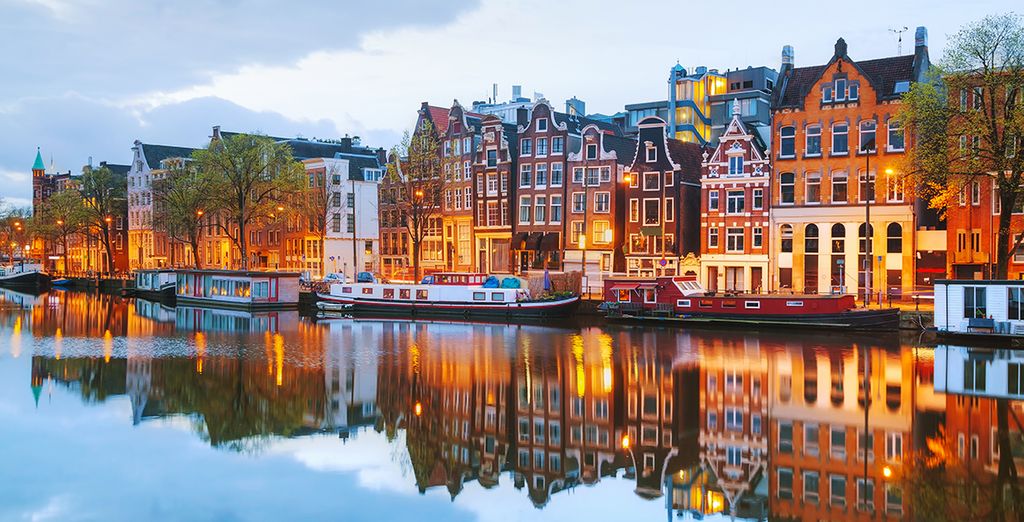 Amsterdam has something of a foodie culture, with a wide international offering too, thanks to the above-mentioned open arms to visitors. The Indonesian food in the city is especially well worth sampling, as are the following areas:
The Jordaan was a working class man's district many years ago, where dock workers and sailors would return after a day of hard work. It is now bursting with independent boutiques and craft shops, along with plenty of eateries and pubs. Wander along the street, admiring the architecture and looking in the windows before choosing somewhere to sample the wares or have a leisurely drink.
Westergas is something like a modern alternative to a mall: a colourful and welcoming community hub, there are shopping opportunities, food, drink, coffee and more, all alongside a cinema and various creative enterprises.
Nightlife in Amsterdam
Modern and cutting edge, Amsterdam has a nightclub or pub for almost every need. Dubstep and techno bass pounds out into the night, or you can relax in an 80s theme pub if that is more your scene. The city is quite safe at night, but do avoid the Red Light District very late at night as this is where and when the seedier inhabitants come out to ply their nefarious trades and activities.
Our Practical Advice for an Amsterdam City Break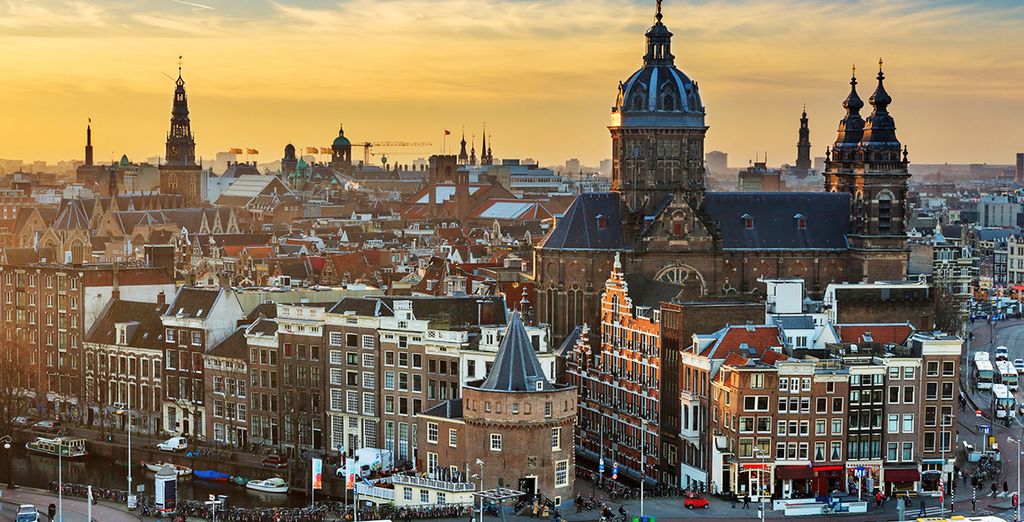 Keep your eyes open for buildings that seem to be tipping forward. This is not a flaw or caused by aging: they were built that way to allow cargo to be raised and lowered without damaging the paintwork back when these buildings were warehouses.
What to pack for a city break in Amsterdam
The dress code tends to be casual: jeans, trainers, shorts and so on, but do bring slightly more formal outfits if you are planning a special night out. In summer, sun glasses and sun cream are a must, while in winter you will want warm layers to stay cosy and healthy. Bring your ID along if you want to drink or go to nightclubs, especially if you have a youthful-looking face.
What budget to plan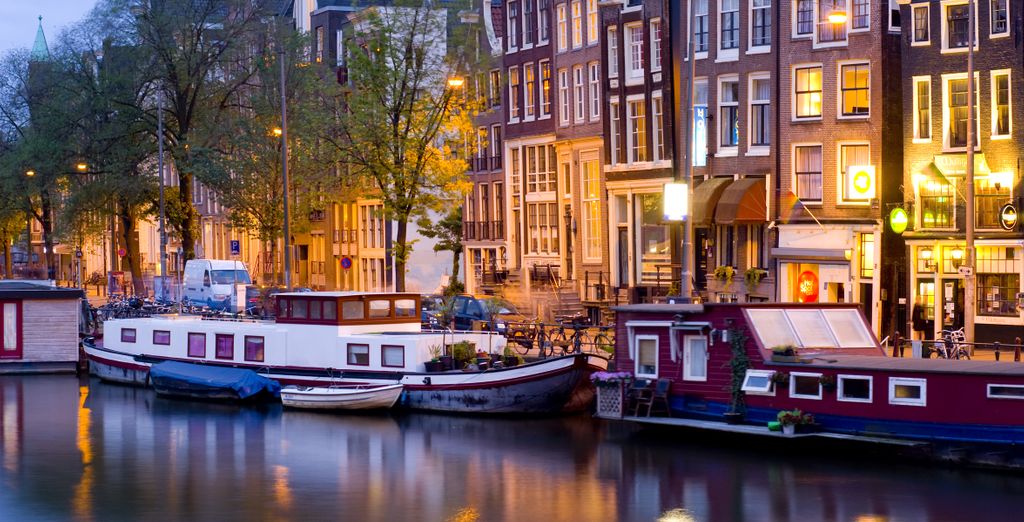 Amsterdam can be done on a shoestring, if you stay in hostels, buy cheaper foods and avoid the more touristy areas: it can also be the site of a very luxurious and pampering city break. Bring at least sixty euros per day per person to be sure of getting about and having a good time without too much penny pinching.
Useful information before going to Amsterdam
Amsterdam is a liberal city, and, yes, you can enjoy the cannabis cafés, but do not be tempted to think that you can buy illegal drugs with impunity – it is as much a crime here as anywhere else, and will quite ruin your holiday! So if you want some excitement, a bungee jump is definitely a better idea!
The currency is the euro, which is readily available from bureaux de change, and most people speak very good English (and other languages beside!), even though the national language is Dutch.