Mexico Holidays 2022/2023



Table of contents
Palm-lined beaches, sweltering jungles and a beloved chilli-centric cuisine make Mexican holidays the stuff of legends. Few countries can boast such a fantastic and versatile array of sandy shorelines and spectacular coastlines. In and around these beautiful natural scenes, you'll discover ancient monuments and thriving cities. Then there's the culture; explore centuries-old landmarks and modern art masterpieces as you travel from coast to coast.
The top 5 things to do in Mexico
1. Palenque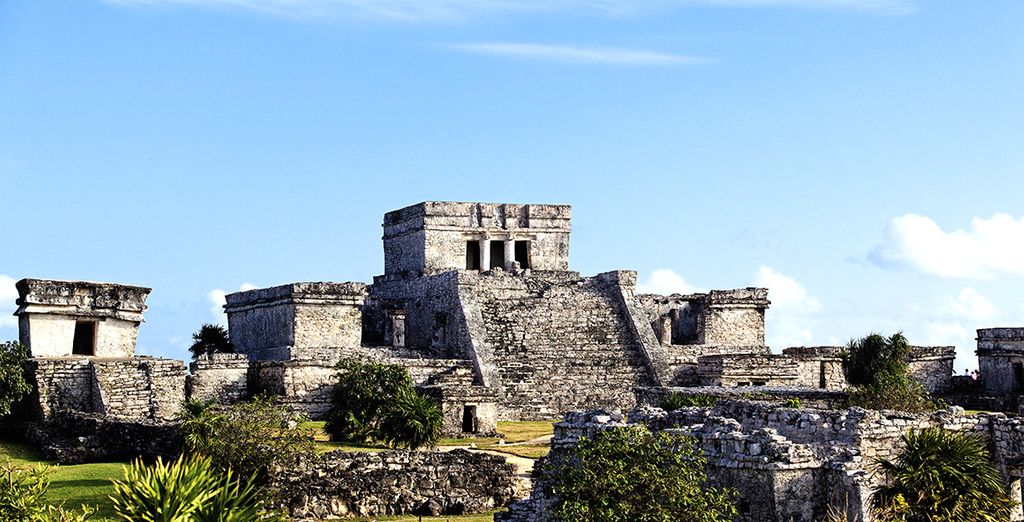 If there's one quintessentially Mexican site, it's Palenque, home to majestic Mayan ruins. These enigmatic temples are accompanied by the echoes of energetic parrots, frogs and monkeys. It's best visited at the break of dawn when the jungle mists descend across the feet of mighty monuments.
2. Mexico City
Mexico's capital is a buzzing place that manages to strike a balance between cutting-edge and old-school cool. Scenic canal rides, first-rate art museums and mesmerising Aztec attractions are all part of what makes this city so great. Its crown jewel is Palacio Nacional, a colonial palace that's now the seat of the Mexican president.
3. Chichén Itzá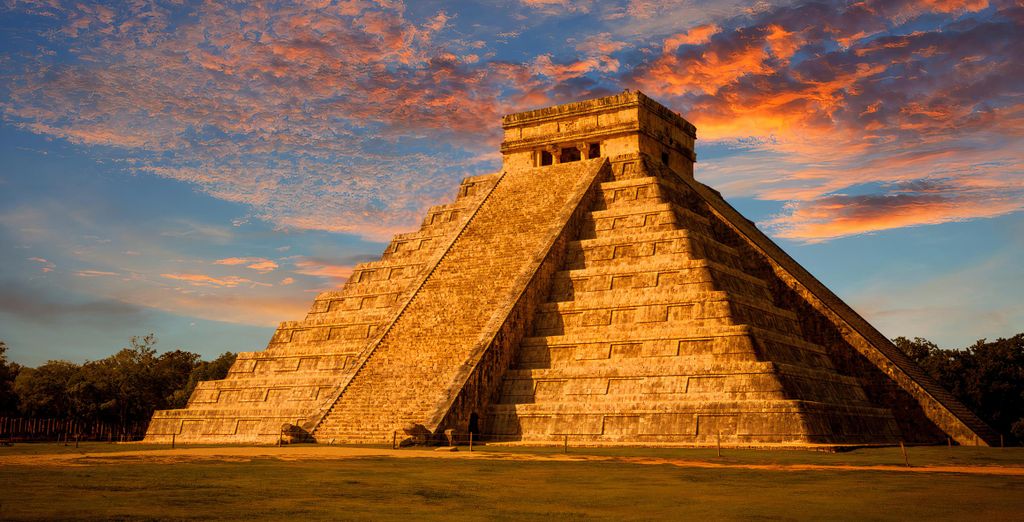 This mesmerising Mayan site is the king of all temples. World-renowned for its historical importance, it's a huge site that's best tackled with a guided tour. The site comes to life during the spring and autumn equinoxes when natural light illuminates the temple walls. It's best viewed early or late to avoid both the crowds and roasting sun.
4. Oaxaca
Colourful Oaxaca is a cultural hub with delightful plazas and honey-tinted houses. Home to the Zapotecs and a testy colonial history, it was awarded World Heritage in 1987. It also boasts one of Mexico's most vibrant art scenes, as evidenced in a wide array of delightful galleries.
5. Cabo Pulmo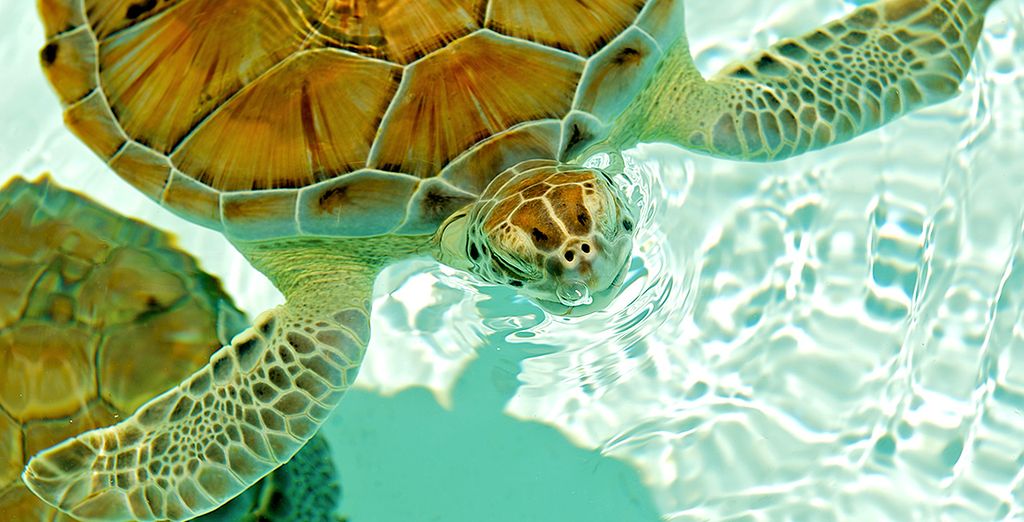 Despite its size, the small village of Cabo Pulmo is one of the best hubs for snorkelling in Mexico. It is nestled within a protected marine area and noted for its 5,000-year-old coral reef system. Diving is excellent here, with schools of colourful fish, giant manta rays and whale shark spotting.
Our best hotels in Mexico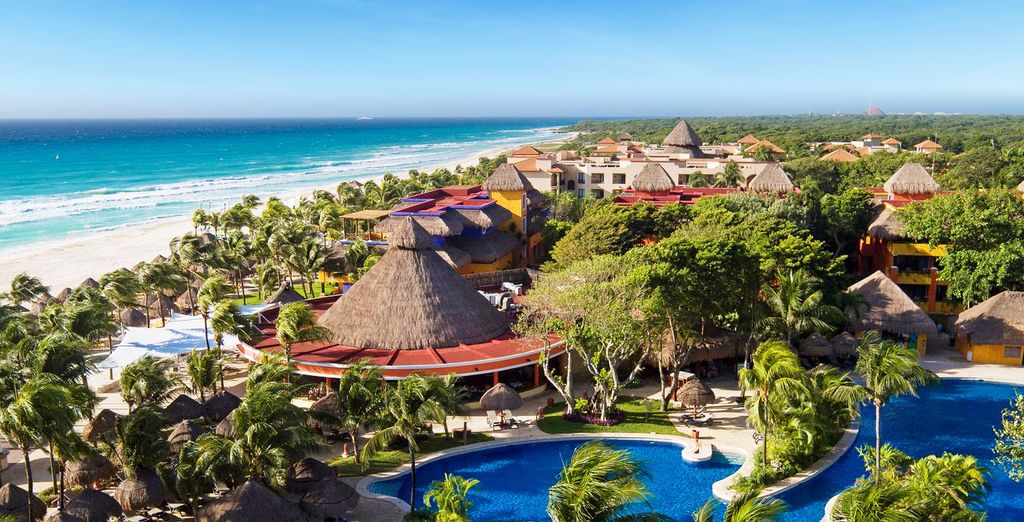 This idyllic Cancun-based resort is among Mexico's most scenic coastal stays. Picture-postcard thatched-roof buildings and manicured grounds with swaying palm trees set the tropical scene. Aside from spectacular facilities, Iberostar also boasts a sumptuous design scheme with traditional Mexican and ocean-inspired patterns throughout.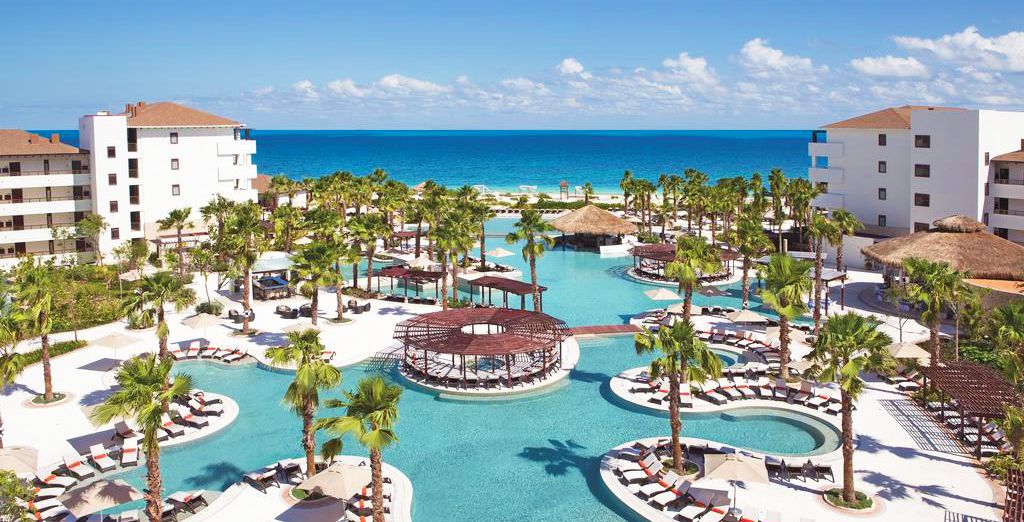 This premium sun-soaked resort is located on Mexico's Caribbean-facing Yucatan Peninsula. The perfect sun-and-sand retreat, guests are treated to premium swimming and dining all moments from aqua seas. The suites boast spectacular balcony views and elegant decor throughout their palatial interiors.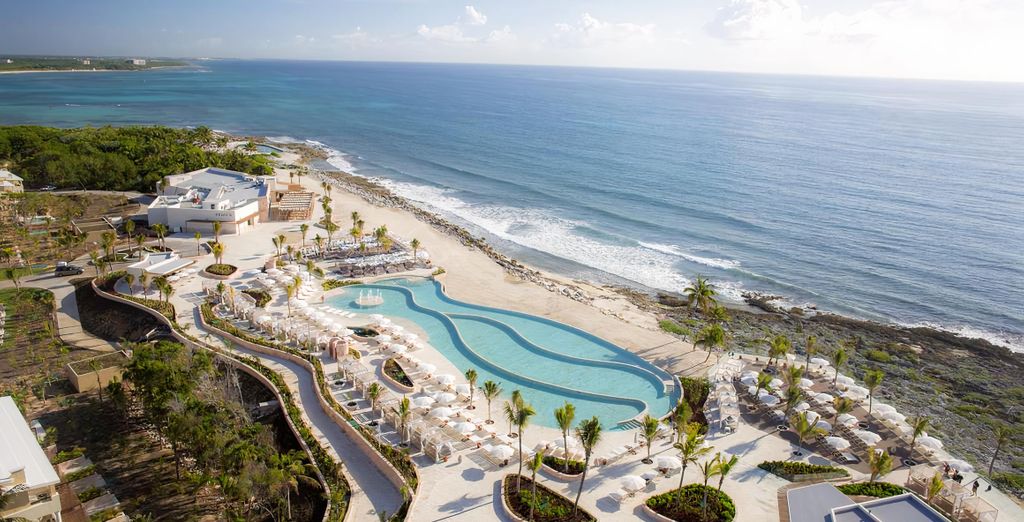 This dazzling seafront resort boasts premium swimming pools, glorious white sandy shores and impeccable vistas throughout. Beautifully designed with a mix of modern patterns and classic, crisp white furnishings, luxury suites come with bubbling massage baths. The hotel boasts six restaurants and exceptional dining terraces overlooking the open ocean.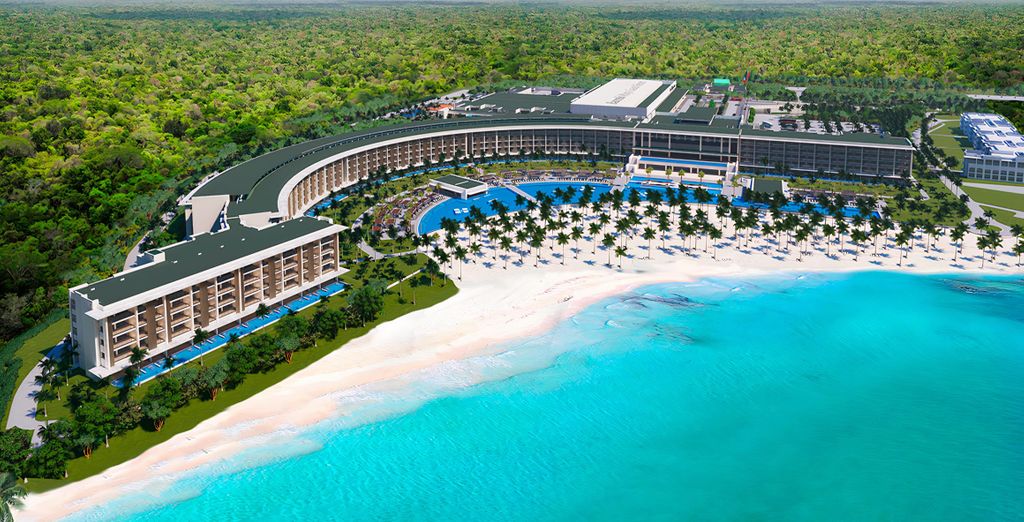 This tranquil and romantic oceanfront resort is located on the sparkling Canopy by Hilton La Isla 4*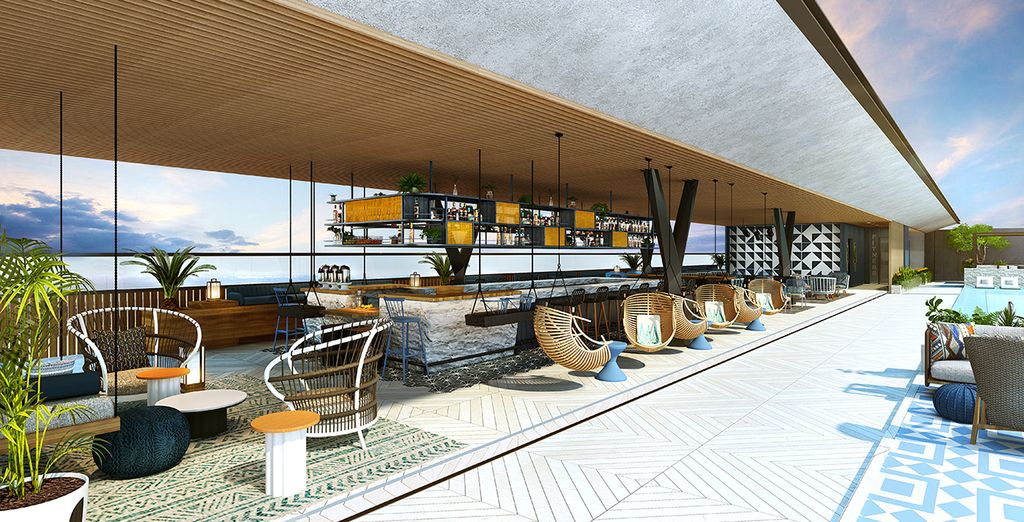 This breezy, sea-view resort in the heart of Cancun offers unrivalled ocean vistas from its rooms and terraces. Enjoy premium swimming with leafy solariums or indulge in the finest Mexican and Caribbean cuisine. The hotel benefits from a stunning rooftop bar overlooking the palm tree-lined grounds.
When is the best time to go on holiday in Mexico
Mexico has a lot to offer, depending on the season. The high season runs from December until April and sees the driest weather with warm temperatures. As major Christian holidays, accommodation and attractions can swell with numbers during Christmas and Easter. The shoulder season from July to August sees the highest temperatures, with many tourists hitting the coastal resorts. The Pacific coast, in particular, can be incredibly humid. The least busy seasons are from May through June and September through November. The temperatures vary depending on the area, but storms are possible on both the Gulf and Pacific coasts. These are fine times to beat the crowds at major sites inland.
Going on holiday in Mexico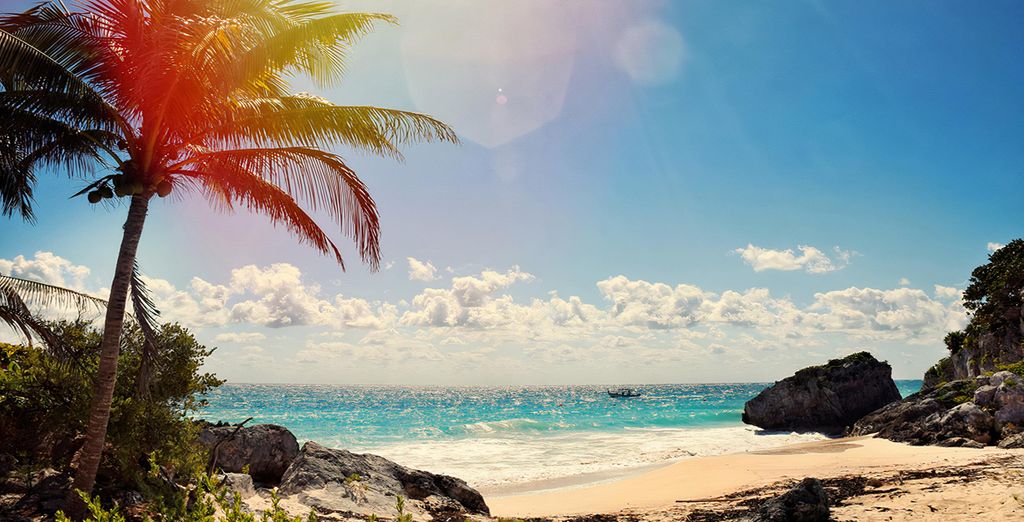 Mexico, its cities and resorts are very well connected by air and road. The two most important airports for travellers are located in Mexico City and Cancun. Both provide shuttle buses and taxis to their equivalent downtown regions. Once you've arrived in Mexico, you'll find that domestic flights or road vehicles are the best way to travel. Mexico is surprisingly undeveloped when it comes to rail transport, so a rental car is recommended. You can also travel by sea ferry, with scenic routes in coastal towns like Playa del Carmen.
Enjoy your holiday in Mexico
Mexico has something for just about everybody. Sparkling coastal resorts, sweltering jungle hikes, majestic archaeological sites and fine museums are found throughout the country. The Yucatan Peninsula, in particular, is among the top honeymoon spots in the world. It's also fine for family holidays, as the beaches are dotted with both delightful sandy shores and zip-line activities. Culture vultures, too, have much to discover, from the capital's top museums to the galleries of Oaxaca. For nightlife, head to the capital or the renowned Pacific resort of Puerto Vallarta. Wherever you go, you'll find history close, from monumental ruins to more recent colonial links.
The Voyage Privé travel expert's opinion on Mexico
Mexico is a magnificent destination offering everything from breathtaking Mayan ruins to crystalline seas. As a couple's getaway, it doesn't get more romantic; as an active adventure, it doesn't get more enthralling. Take your pick from spectacular scuba diving expeditions in the aquarium of the world. Or, simply soak up the sun at your luxury hotel booked through Voyage Privé. We've got premium resorts boasting breathtaking features, including fine Mexican dining and excursions to Chichén Itzá.
Enjoy a Mexico holiday for a unique experience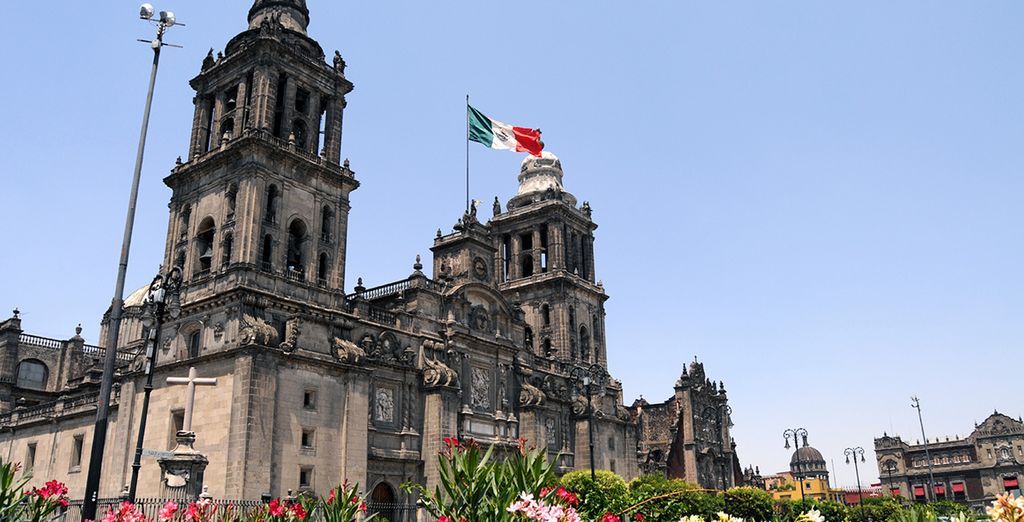 The nation of Mexico, officially called the United Mexican States, is most often seen in movies and adventure novels. This is a place of fire and mystery, a land with astonishing historical events and unique curiosities of culture and nature. Home to the world's largest Spanish speaking population, Mexico offers a mixture of bustling cities and untouched natural wonders.
Mexico is packed with history, from the ancient civilisations of the Aztecs and Mayans to the colonial conflicts of the Spanish Empire. The nation that we recognise today began to form after the Mexican War of Independence, becoming distinct from Spain and flourishing with its own fascinating culture.
Our exclusive prices make Mexico holidays possible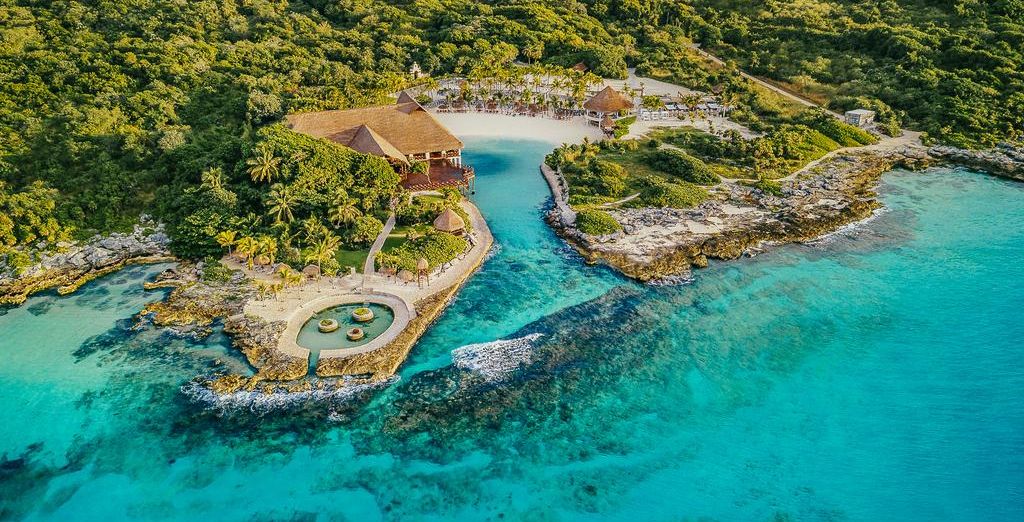 This distant and mysterious country is increasingly popular for tourists. Mexico offers a staggeringly diverse landscape and selection of wildlife, home to the iconic jaguar and golden eagle, their national symbol. With scorching temperatures and endless coastlines, Mexico is a top choice for travellers who love natural beauty, such as the jaw-dropping Copper Canyon which is longer overall, and has portions deeper, than the Grand Canyon!
Lovers of history will be amazed by the temples still standing from ancient days. The iconic Chichen Itza, a city lost to time, marks the empire of the fabled Maya and is dominated by the shadow of El Castillo, a step pyramid which has weathered over nine centuries. Throughout Mexico and even in the major cities, visitors can learn more about the ancient world and the tribes of the jungles and mountains.
Mexico's endless activities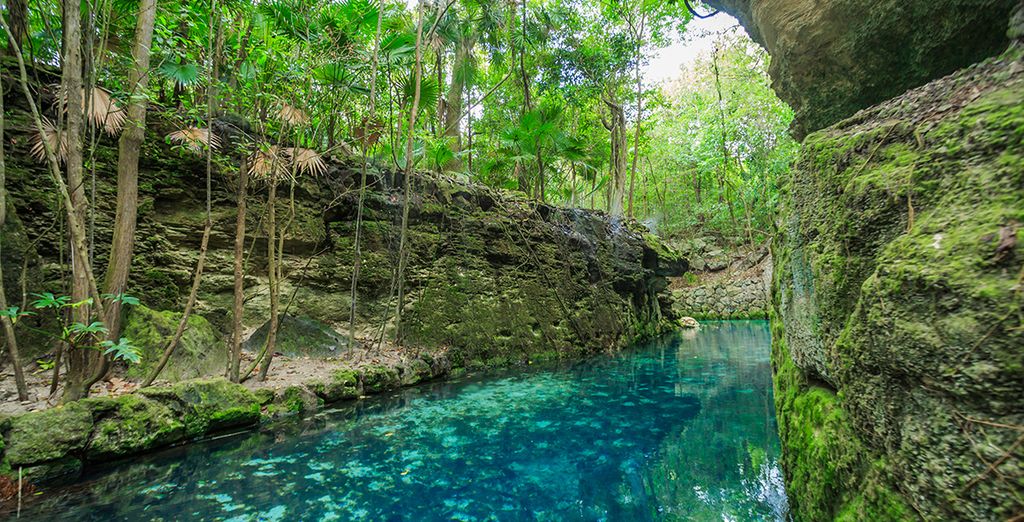 Mexico offers plenty to do for tourists, including families with children. The capital, Mexico City, is a bustling modern metropolis with fine dining and shopping. This city contrasts Mexican art and ancient landmarks alongside contemporary amenities. Various food tours are on offer to display the varied and unique cuisine of Mexico.
For a blast of excitement, take in the Lucha Libre! This theatrical masked wrestling is a national symbol of Mexico and amazes crowds nightly. Children will love Mexico's many wildlife preserves and zoos, such as the Xcaret eco-archaeological park which lets visitors discover a maze of underground rivers. Adventure is the order of the day for visitors to Mexico, a country that offers many surprises and rewards.
Discover more travel plans with our holiday pirates.
FAQ Mexico