Great deals for cultured and historic holidays in Sweden



Table of contents
Sweden is more than a sleepy Scandinavian country. In this peaceful eco-friendly realm, majestic wild animals roam freely, glaciers stretch as far as the eye can see, and fleeting northern lights dance blissfully overhead. It's dotted with towns boasting palaces, castles, and medieval cathedrals with stunning architecture. And it's covered in darkness for most of winter, which only makes the locals enjoy their seafood delicacies, music festivals, and bonfires more. Brimming with quirky museums, unusual sights, architectural feats, and some of the world's most amazing landmarks, the memories you make on your Sweden holidays will last a lifetime.
The top 5 things to do in Sweden
1. Northern Lights in Lapland.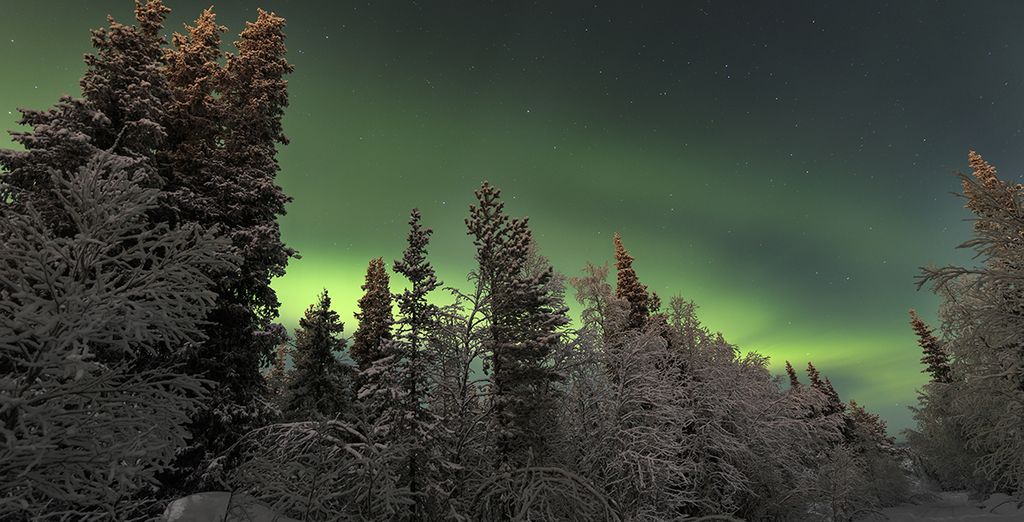 The aurora borealis, an awe-inspiring natural lights event, is on many a bucket list. But it's also an excellent occasion to bond. The auroral zone stretches all the way down to Jokkmokk, so a dog-sledding tour near Abisko Natural Park is an excellent opportunity to spot it.
2. Millesgarden in Lidingo.
Minutes from central Stockholm is this museum and former home of sculptor Carl Milles, who presumably had his own fig leaf maker on retainer. It boasts sumptuous fountains and water features, grand staircases, and beautiful sculptures of Olympian gods.
3. Sandhamns Värdshus Christmas Market.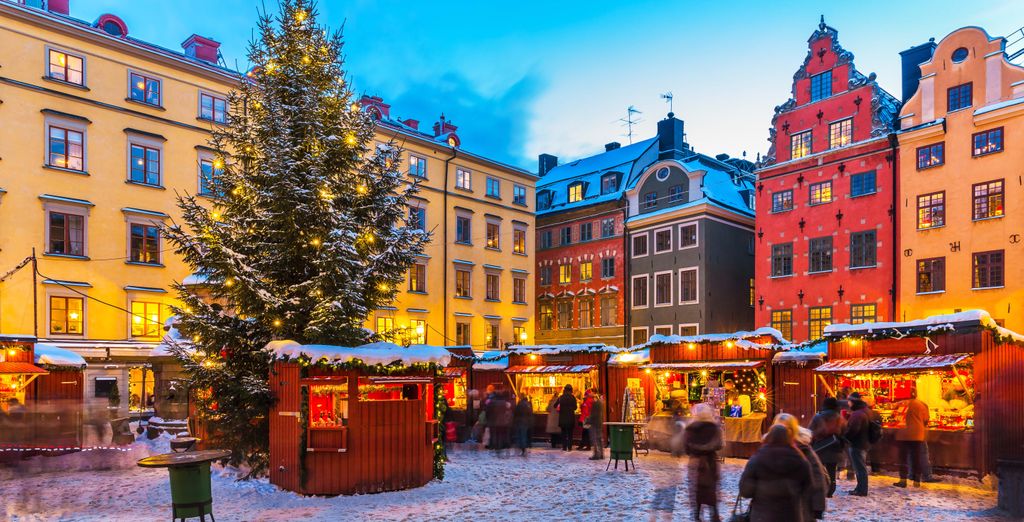 Accessible only by boat from Stockholm or Stavsnäs, this open air market on the archipelago boasts Christmas stalls with embroidery, leather goods, glass, knits, sweets, jams and marmalades
4. Archipelago Kayak Tours.
With roughly 30,000 islands making up the archipelago, there's always something to see on a kayak tour near Stockholm. When you've had your fill of floating, try your hand at wilderness cooking, fishing, and even sunbathing on the rocks.
5. Waterfall Watching.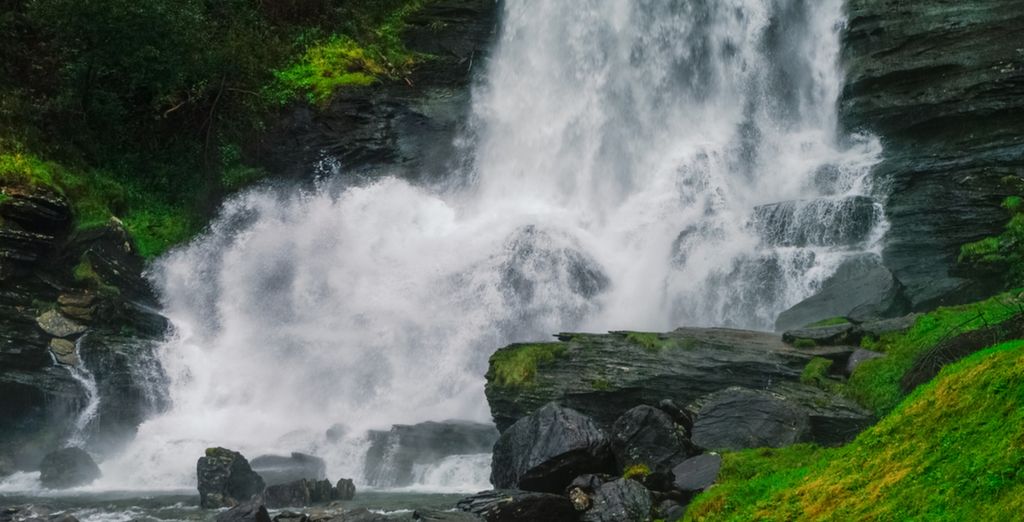 Tannforsen in Duved is Sweden's largest and arguably most breath-taking waterfall. Park nearby, take a stroll through the woods, have a picnic along the way, and then walk straight into a stirring view of picture-perfect nature.
Our best hotels for holidays in Sweden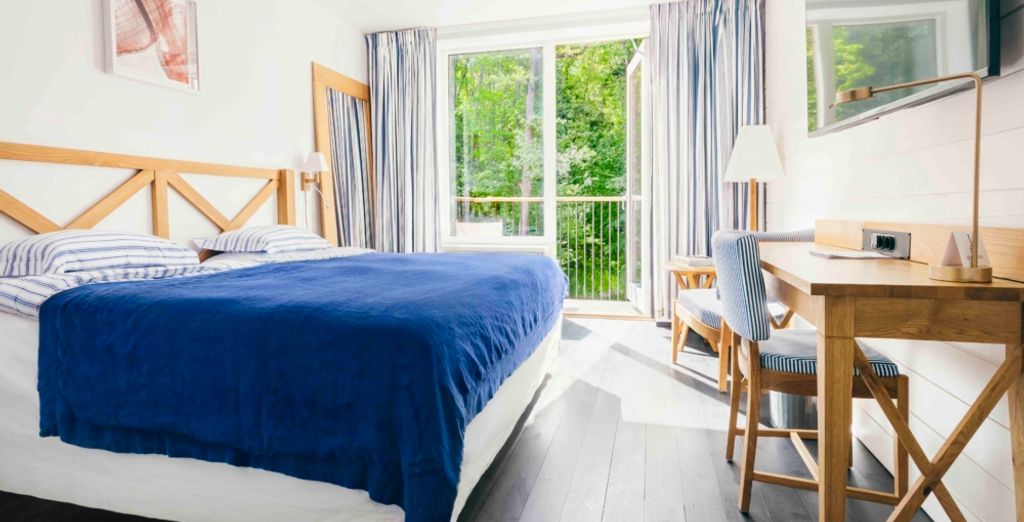 This popular gem of a hotel lies in Nacka Strand near Stockholm with scandi-chic décor and spectacular views of the marina. It features a nautical theme throughout. It also boasts a luxurious spa and a waterfront restaurant with a selection of fresh seafood delicacies.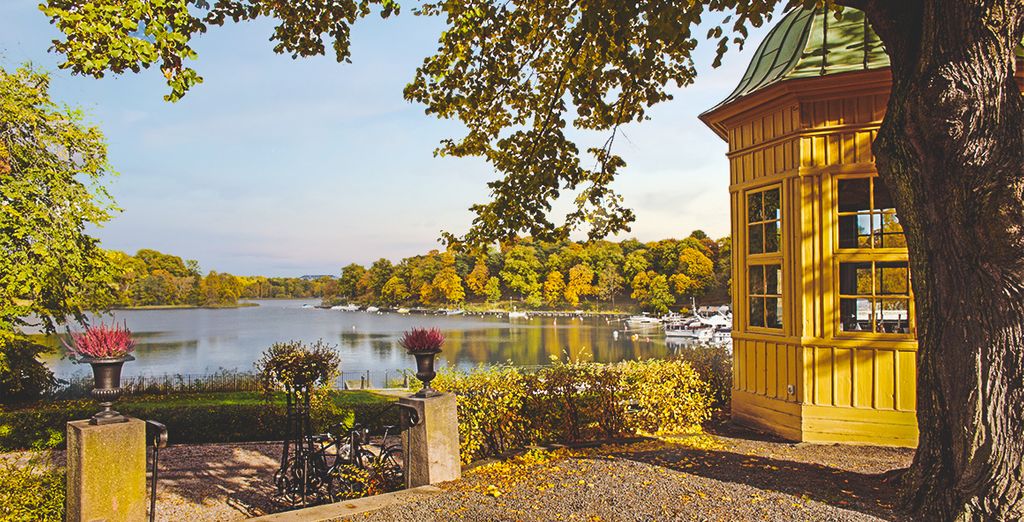 Overlooking Brunnsviken Bay, this cosy historic inn is a stone's throw away from picturesque Haga Park and a fantastic destination for those who are partial to sailing and fine cuisine.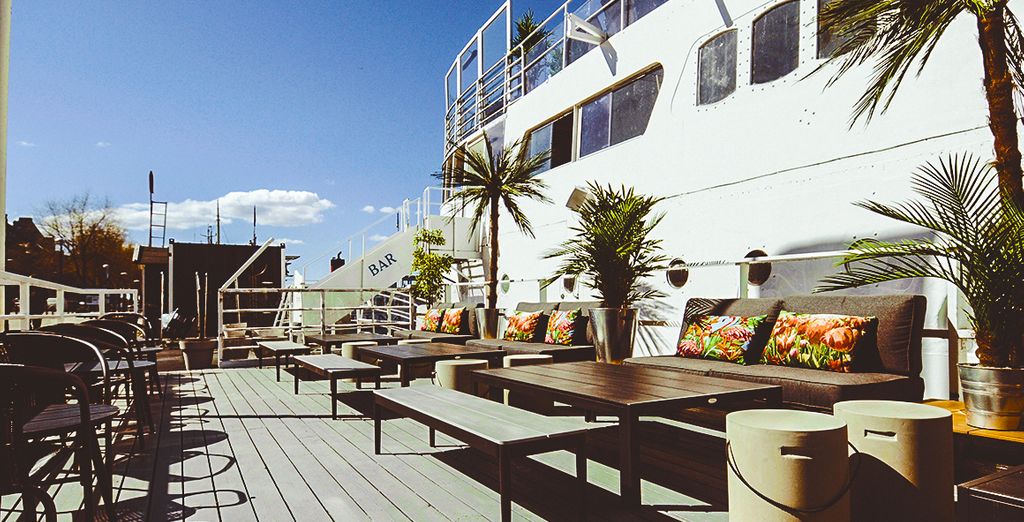 Made up of three ships anchored close to town centre, this floating hotel in Stockholm is sure to float your boat. Your stay here on unforgettable Sweden holidays will be memorable not least because your ship offers comfortable accommodation, modern facilities, WiFi, lounge, bar, restaurant, and unbeatable views.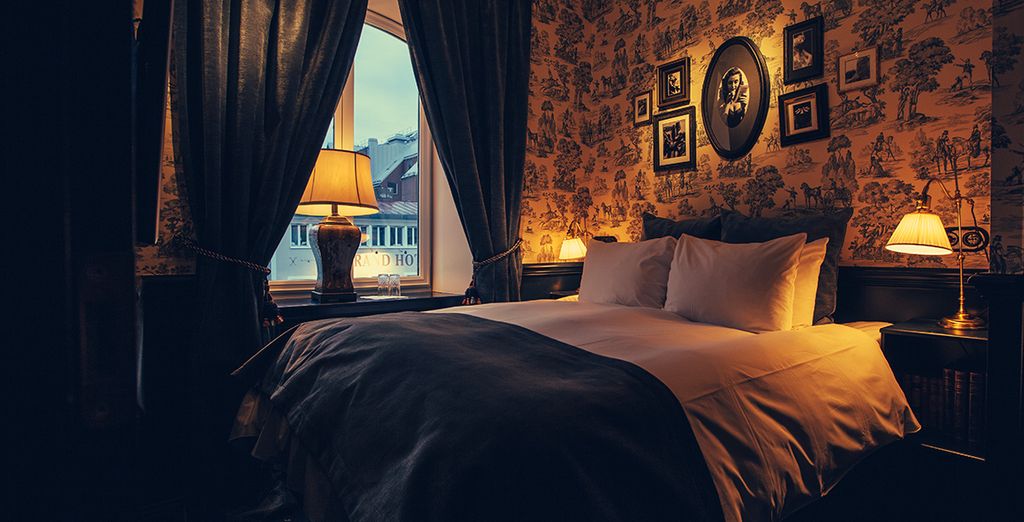 Nestled in the heart of the Christmas wonderland that is the city of Gothenburg, this stately hotel benefits from a superb location for shopping sprees, museum visits, and strolls through one of Europe's largest botanical gardens. Expect fine cuisine and rooms with character.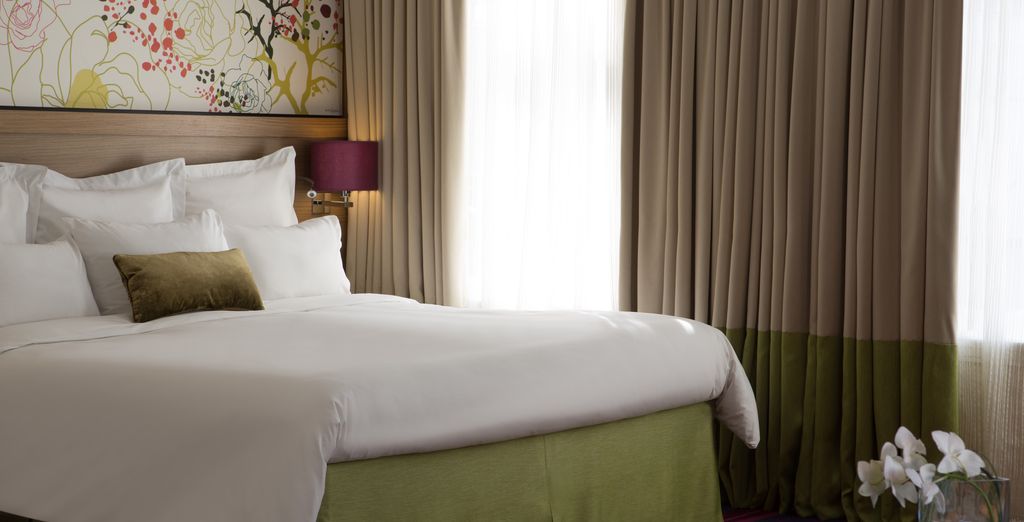 Located in Malmo, an eco-friendly cyclist town with a beach of its own overlooked by a 15th century castle, this lovely hotel nestled between cobbled streets features Scandi-cool décor and close proximity to boutiques and design shops.
When is the best time to go on holiday in Sweden?
Most people visit Sweden over the summer, because winters are cold, with snowfall and traffic disruptions likely. It's understandable, considering Sweden only has 3 hours of daylight on those long December days, on average. But the end of the year is also the best time to visit Lapland, the famous ice hotel, and the charming Christmas markets. But if you're visiting in the middle of a Polar Night, be sure to bring portable lighting and warm clothing.
Going on holidays to Sweden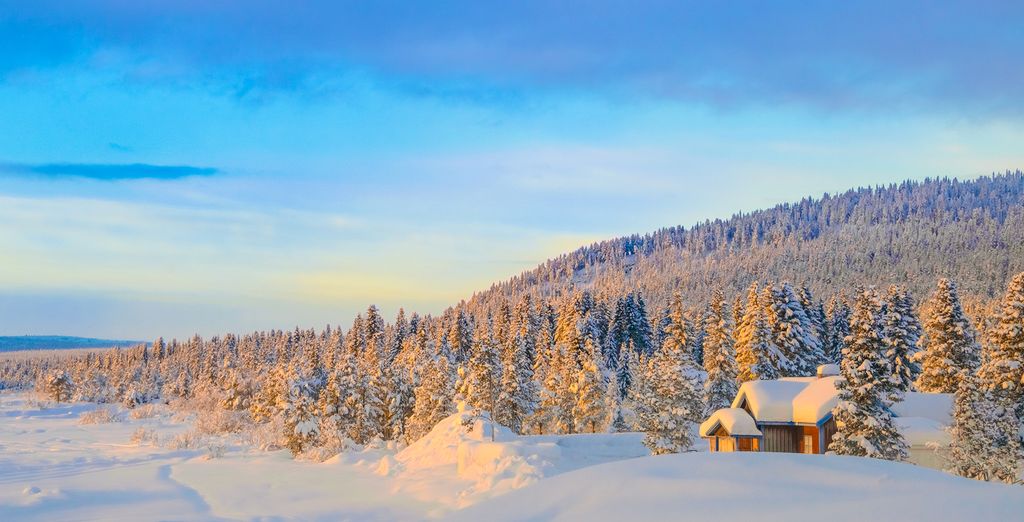 Reaching Sweden by land is time-consuming, but if you have the patience, there are trains to Stockholm from most European capitals. The main cities are coastal, with good road links and connecting flights operated by SAS Scandinavian Airlines, the national carrier. There are direct flights to Stockholm and Gothenburg from most European capitals, and some connecting flights via Helsinki as well. Routes to other continents usually have a connection in Europe.
Enjoy your holidays in Sweden
Sweden is a country unlike any other, with strict alcohol, hunting, and waste disposal rules. Not all hotels or sights in Sweden are child or pet-friendly, but most will cater to large families and traveling groups. Festivals and outdoor events are very warm and uninhibited, and the locals, most of whom speak English, are eager to socialize and be of help. Polar Nights may limit the amount of sunlight, and the countryside is generally quite sleepy. But city folk are only too eager to shop, go out, and be entertained. To see it all – the northern lights, the waterfalls, the festivals, the archipelago, the markets, the shopping scene, the cuisine, and the night life- you'd need more than a week, excluding travel. But any amount of time will do, really, for a taste of Scandi-chic.
The opinion of the Voyage Privé travel expert on Sweden
With its historical riches, swathes of wilderness, and heaps of charm, Sweden is not a destination to be missed. Whether you're travelling solo, with young ones, or in a large group of explorers and thrill-seekers, Sweden will be calling and waiting. Ride your sleigh with auroras gleaming overhead, pitch your tent by a breezy beech, and see life through the eyes of the Sami people on a reindeer camp. Wonder at majestic turreted palaces and restless waterfalls, learn to kayak in the heart of an archipelago, and call it a day with the glorious scent of seafood specialties wafting all around. A lifetime's worth of memories are yours to make on Sweden holidays offered by some of the world's most acclaimed leisure and recreation service providers via Voyage Privé.
Explore the rich history of Stockholm and Gothenburg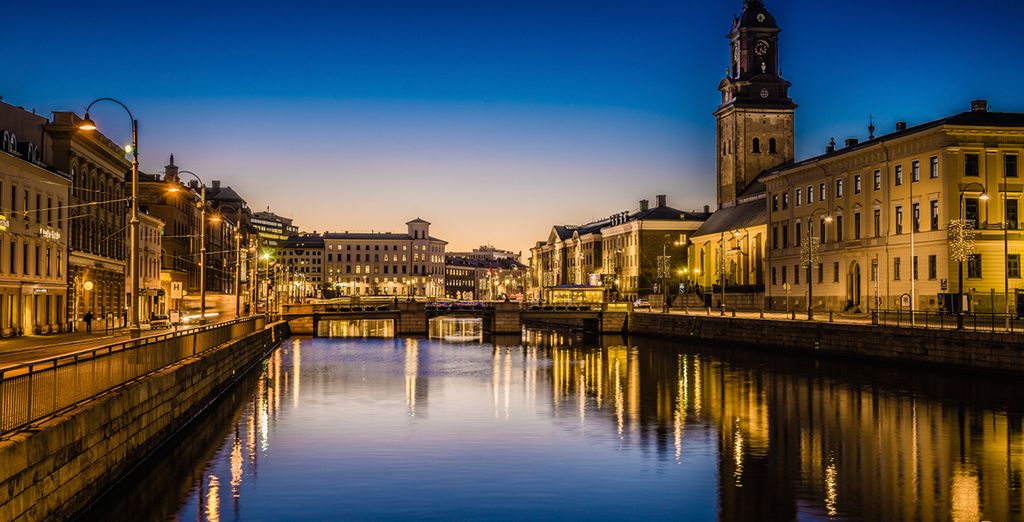 Many visitors have been impressed with the Scandinavian country's two major cities simply by setting foot in them. Known throughout the world for their sublime architecture, exploring the older parts of each place will feel like stepping into a Nordic fairytale. Both cities equally pride themselves on their natural beauty, from the gardens of Slottsskogen to the Royal National City Park - you will be able to see thriving city culture effortlessly intertwined with nature. Not content on just relying on past glories and beautiful greenery, both cities house exquisite restaurants - the likes of Frantzén and KOKA currently hold Michelin stars. Located by the ocean, both of the bustling metropolises illuminate the water at night, making their colours all the more romantic as the sun sets. Wake up and fall asleep to such views with one of our expertly chosen hotel offers, and enjoy exceptional discounts.
Take the road north to Umeå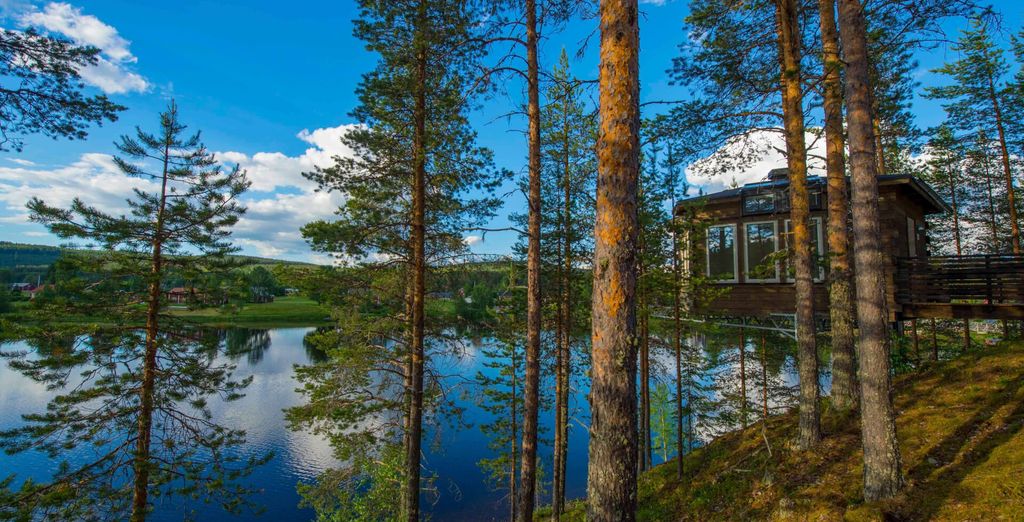 Follow the coastline north of Stockholm, and you'll encounter large towns such as Umeå. Located beside the Gulf of Bothnia, linking it to Finland, it's a dream location of ice fishers. With few finer ways to experience a key part of the Scandinavian diet, it's also a great way to see how the people of the land have caught their food for thousands of years. Returning from the beautiful wilderness, you'll be able to further satisfy your hunger at any number of bakeries. With a great love of cinnamon and lingonberries - the Swedish know how to indulge a sweet tooth. Outside of the traditional food culture, the vast town is a pilgrimage for music lovers, having been the home to many of the country's more notable bands, it also hosts an annual Jazz Festival. Surrounded by unspoilt beauty, it's an area of striking contrasts - housing all the comforts you could desire while offering a clear view of the vast and uninhabited landscapes.
Follow the waves to Gotland
An ever-popular location for holiday makers, the southern island of Gotland is just as rich in history and natural beauty as the mainland. Once a place of great military significance, the island is also home to a number of beautiful Medieval churches and the Berezan' Runestone - all this and more makes it the perfect Sweden holiday for a history buff. Home of the National Park of Sweden, you'll be able to explore the ever changing culture and history of the country and then lose yourself in its boundless natural beauty. All it takes to see such a place is jumping on one of the ferries from Stockholm.
Whether you wish to see pristine natural sites or walk the cities and revel in food that fuses the finest aspects of modern and traditional influences - a Sweden holiday has something for everyone.