Romantic Rome City Breaks 2022



Table of contents
Planning your next romantic break to Rome? Be inspired and find great deals on luxury romantic getaways to Rome at Voyage Prive.
Art, culture… and amazing food!
Regarded as one of the birthplaces of civilisation, Rome offers far more history and culture than could be seen in a single lifetime. It's a major UNESCO World Heritage Site, offering some of the great wonders of the world. But what makes the Italian capital such a great choice for getaways and weekends is the pervasive charm and beauty of the city itself. There are many luxury hotels on offer, including many with their own unique characters within easy reach of the main sights.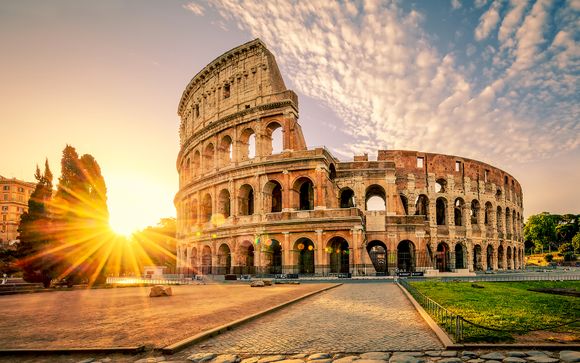 Many visitors to Rome aim to take in major attractions such as the Colosseum and Pantheon, both significant classic buildings. The tiny city-state of the Vatican offers many treasures, including the famous Sistine Chapel and St. Peter's Basilica, with a dome designed by Michelangelo. Many Roman landmarks are the backdrop to classic films. The Spanish Steps were featured in the 1953 film Roman Holiday with Audrey Hepburn and Gregory Peck (the poet Keats lived nearby, though not at the same time!). If you visit Rome in poor weather, you can happily spend your entire visit inside museums, such as the excellent Vatican museum (famous for its spiral staircase as well as for its exhibitions) and the Borghese Gallery, home to many Renaissance masterpieces.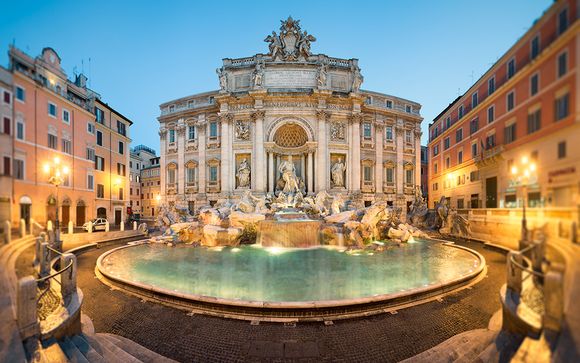 Rome offers so much to the visitor that it's difficult to decide what to do on a short break. You may be best advised to focus on what's important to you, such as art, history, and architecture. Or you may prefer to just enjoy a romantic city break via leisurely afternoons in the many cafes.
A serious food destination
One of the main draws of Italy is the fantastic food, and it's hard to find someone that doesn't love Italian cuisine. You'll enjoy hunting for the perfect gelato (avoid brightly-coloured imitations and seek out the less deeply coloured authentic stuff). Freshness and simplicity is key to Roman cuisine, and one of the highlights for many visitors is a simple bruschetta consisting of little more than really good tomatoes on thick sourdough toast. Make sure you head off the tourist trail to find the restaurants the locals use and be aware many don't really open until 8pm.
Visit the Voyage Prive site now and sign up to view all available offers for romantic luxury breaks in the Italian capital.