Booking in Bodrum



Table of contents
Do you want to stay in Bodrum for your next trip? Here are our best plans to find the top hotels at the best prices.
Discover our top 10 hotels for Bodrum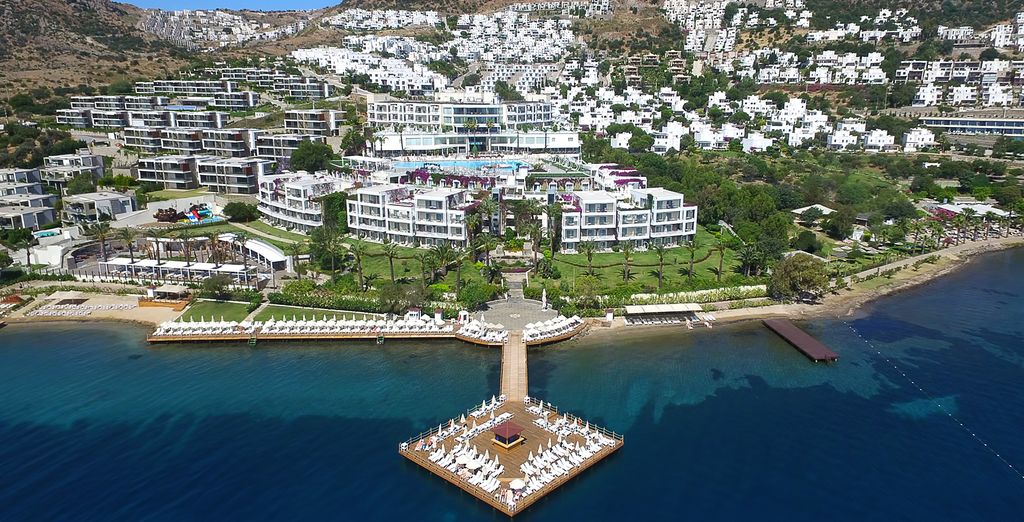 A huge complex with two pools, a private beach and activities for all the family awaits you at Bodrum's Baia Hotel. It's a thoroughly modern and luxurious resort.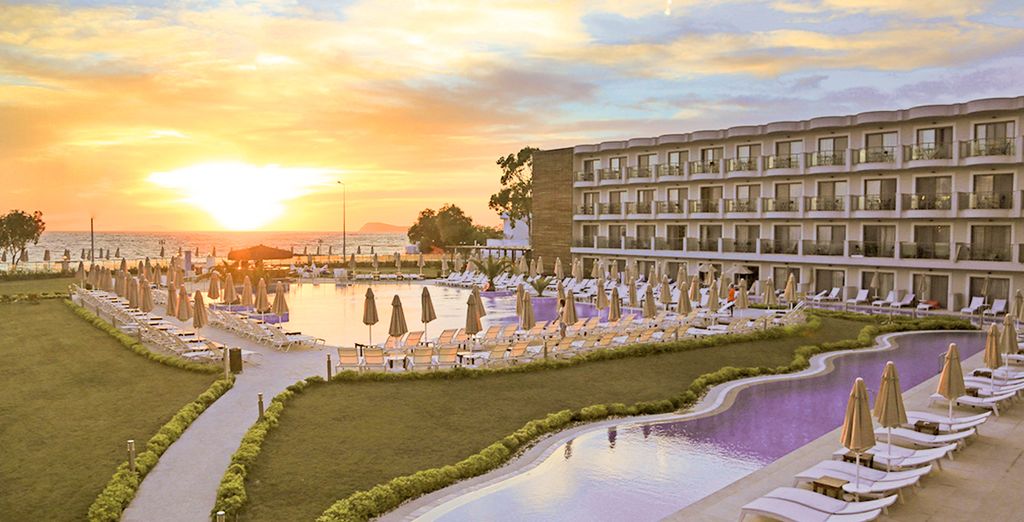 Sitting on the Turquoise Coast of the Aegean, Labranda offers 5* luxury with a range of contemporary facilities. Enjoy one of the many restaurants and bars or take a dip in the pool. You'll experience a truly relaxing stay in the coastal region of Turgutreis.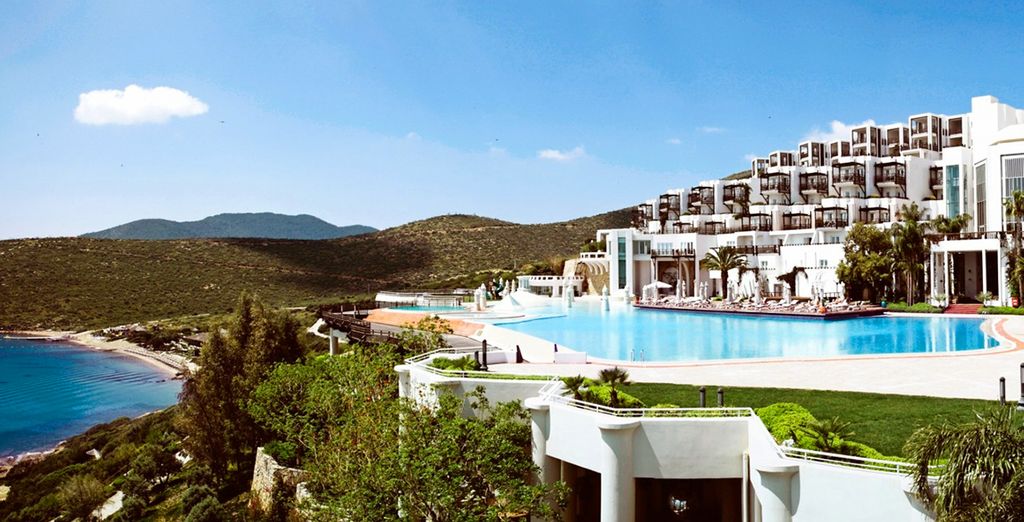 Stylish décor and seductive views make Kempinski Barbaros Bay a much-desired destination. Enjoy luxury facilities right on the beach in this contemporary resort.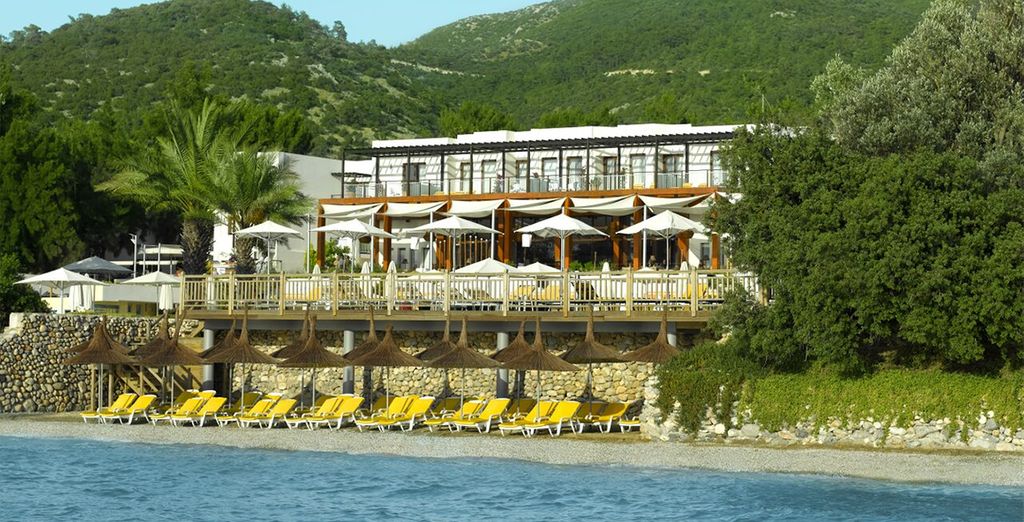 From the huge pool overlooking the sparkling Aegean sea, to the private beach with decked platforms, Isil Club is a luxurious and relaxing destination just five miles from Bodrum's centre.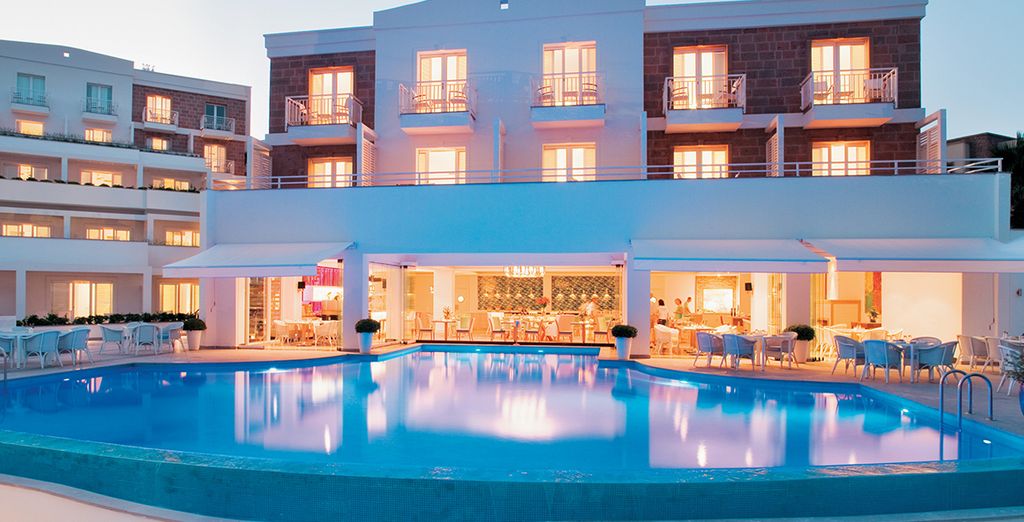 Bright and inviting, this hotel combines Turkish and Mediterranean influences in both the architecture and cuisine. Experience the stunning infinity pool, or take a short walk to the private beach for peaceful sun worshipping.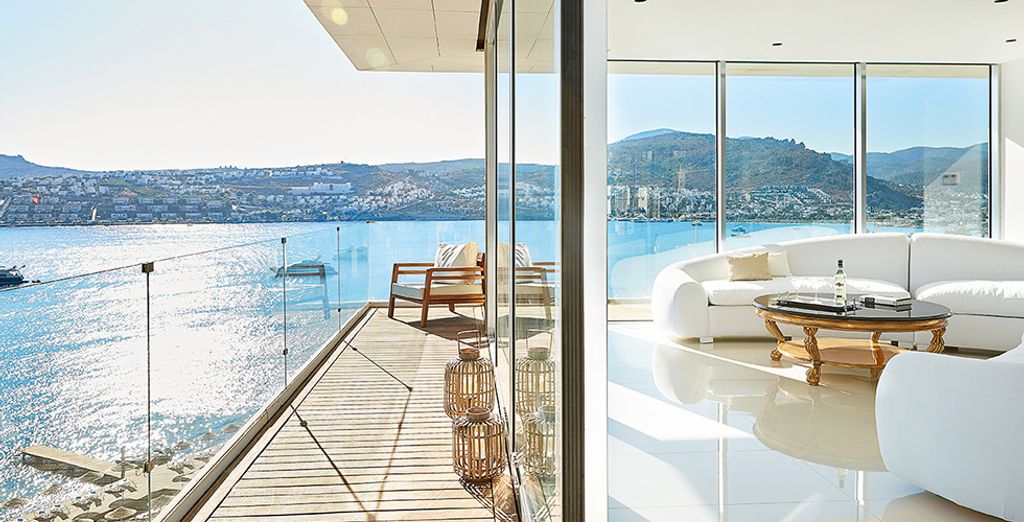 As close to the ocean as you can get, this 4* hotel offers the finest facilities for all the family. Enjoy some peace on the private beach, or get your heart-rate up in the gym before heading out onto the sunny promenades of Bodrum.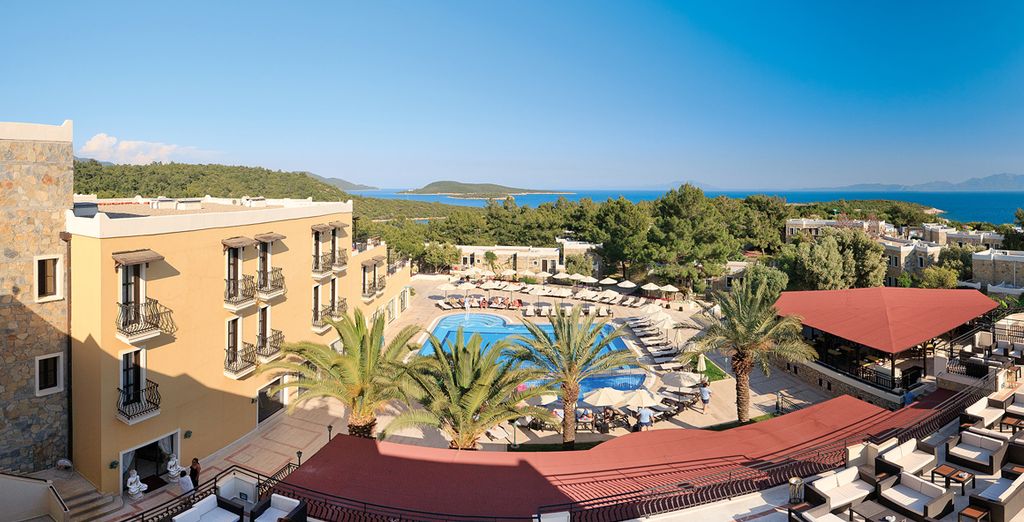 Startling blue meets verdant green at this stunning natural beauty spot set 10 miles outside Bodrum's centre. Enjoy the private beach surrounded by trees, or relax and let your cares wash away in the spa.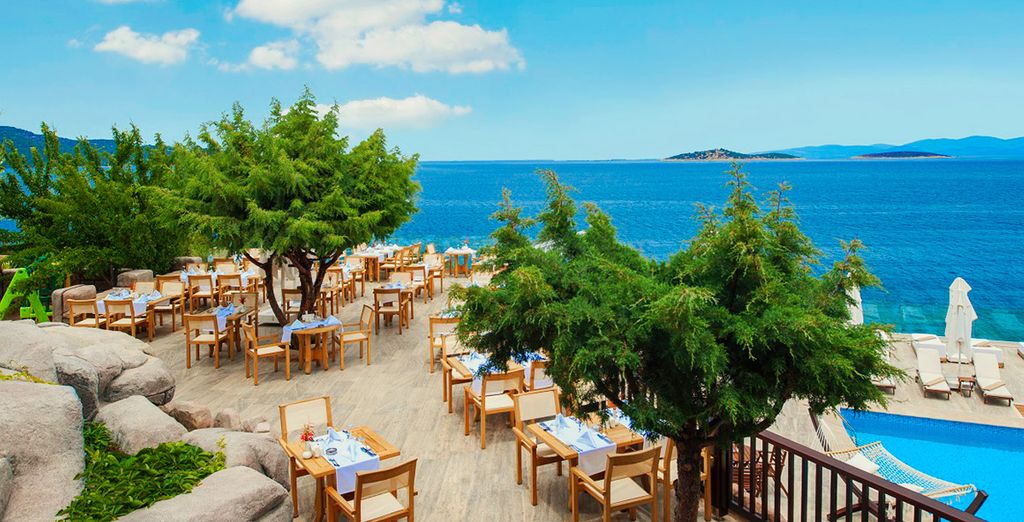 Nestled in the lush Torba Bay area, this boutique hotel houses only 52 suites and guest rooms, giving your stay an exclusive and VIP feel. The décor is a mix of traditional Mediterranean and modern luxury for a warm, welcoming atmosphere.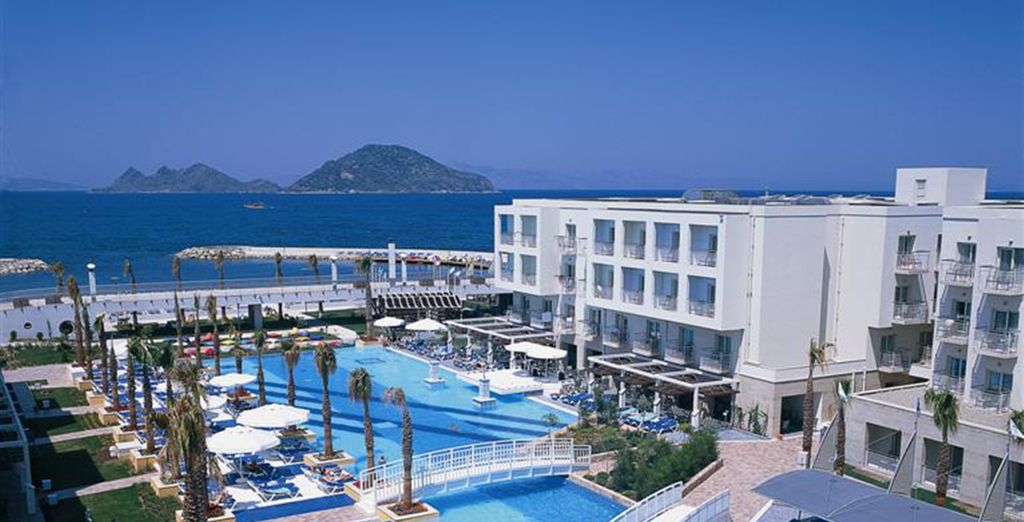 La Blanche is perfect for those who want to indulge in pure luxury on their Turkish holiday. Pristine and minimalist, guests enjoy the private beach and pampering treatments at the spa.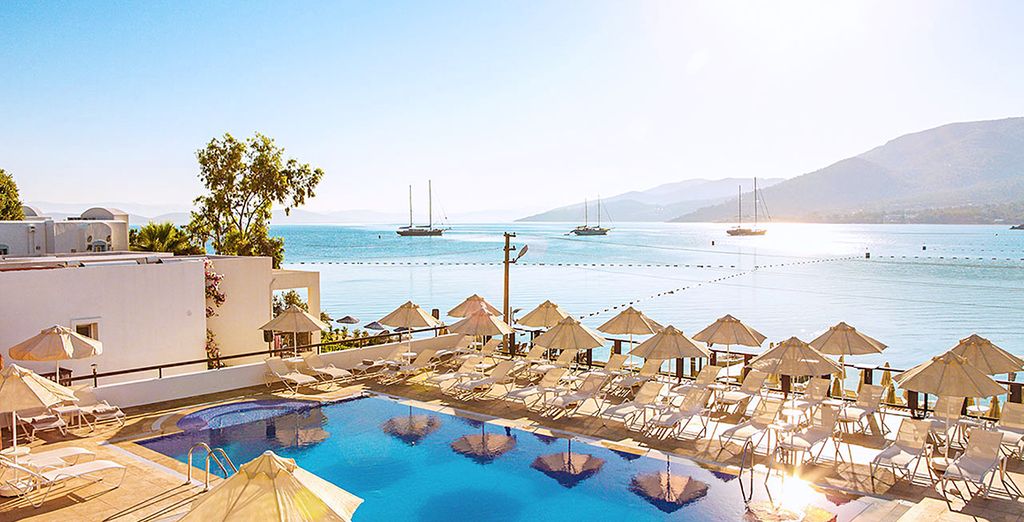 A beautiful horseshoe cove and stunning ocean views await you at this Torba hotel right on the Mediterranean coast. Large windows complement bright décor for a cool and pleasant stay in the air-conditioned rooms.
Our reviews on Bodrum and its hotels
Bodrum is elegant and steeped in history, yet it's modern and exciting at the same time. Whitewashed backstreets and floral cafes rub shoulders with contemporary resorts: it's a holiday destination that truly has something for everyone.
Bodrum hotels are famous for touches of luxury. Think spas where you can enjoy a relaxing massage, cleansing facial or detox treatment. Enjoy jacuzzis and, of course, the famous Turkish Baths. Food is celebrated in Turkey, and Bodrum hotels are no exception. Many top hotels have two or more restaurants, giving guests both quality and variety.
How to make my booking in Bodrum
For exclusive members-only offers, register by clicking Join for free today. Once you've joined Voyage Prive, you can access any of our flash sales to take advantage of the packages and discounts on offer. You can even set an alert so we'll let you know as soon as we have offers available in your desired destination.
Voyage Prive offer members up to 70% off holidays to luxury destinations. Membership is free, and our customer support team is always happy to help.
The different ways to make your online hotel booking in Bodrum with Voyage Privé
Now you've found the perfect Bodrum hotel, booking with us is easy.
Book flight & hotel to Bodrum
Pick the option for booking flights and hotels and allow us to take care of everything for you. Choose from a range of dates and times specially selected to allow you to make the most out of your luxury getaway.
Book only your favourite hotel to Bodrum
Alternatively, take care of the flights yourself and simply book your Bodrum hotel with us. Whatever you choose, we're happy to help throughout the process.
The best places to find hotels in Bodrum
Turgutreis
The second biggest town in the peninsula, Turgutreis is a shopper's paradise. Nearby hotels offer 5* luxury where weary wanderers can unwind.
Bitez Bay
Home to the celebrated Doria Beach, this secluded bay is near to some truly luxurious five-star hotels. Expect azure waters, breathtaking views and pure relaxation.
Yaliciftlik
Further out than some of the other popular destinations, Yaliciftlik hotels are surrounded by nature. This is a region of crisp pine forests and secluded coves, perfect for explorers.
Torba Bay
Escape hectic city life at this peaceful and relaxed village filled with history, culture and some of the finest beaches in the peninsula.
Dibeklihan
Dibeklihan is described as 'a place created with love and light.' This is certainly evident in the colourful cafes, shops and galleries that await guests staying at nearby hotels.
Presentation of Bodrum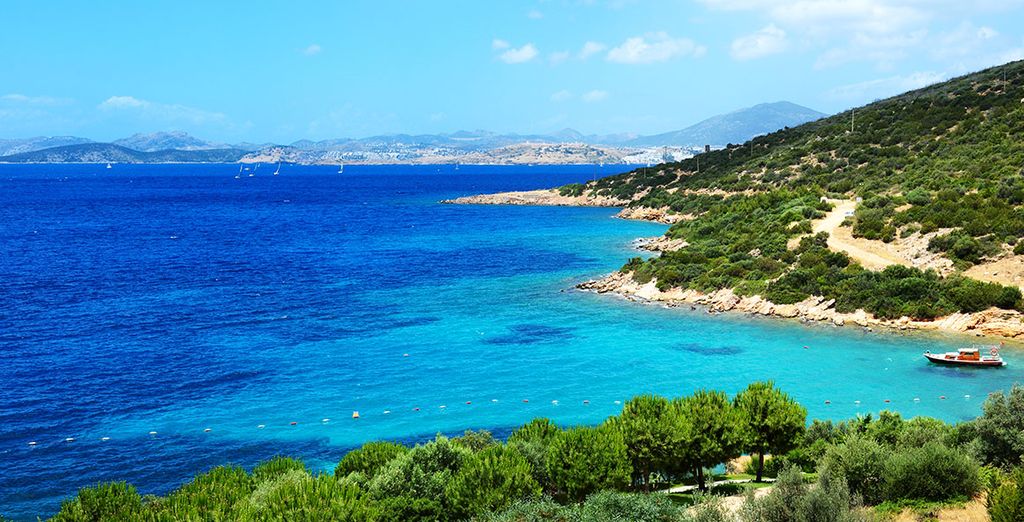 Bodrum is the ideal destination for those who want to experience the traditional aesthetic of Turkey whilst enjoying the luxury facilities of a top tourist destination. Local laws prohibit high-rise buildings so the essential character of the Aegean coast retains its integrity with low, whitewashed buildings with their bright blue highlights echoing the nearby Turquoise Coast.
Visit the ancient castle evocative of centuries past. Enjoy a cooling glass of Ayran by the marina filled with hundreds of serenely bobbing boats. Take a trek to see the traditional windmills dotting the hills of the countryside. Or stay in the city and enjoy traditional Turkish dishes such as griddled Gözleme or delectable Dolmas, served hot or cold depending on the weather.
Bodrum enjoys some delightfully sunny weather without being overly hot. Highs of 34 degrees Celsius in July give way to lows of 8 degrees in January, so it's never freezing. Rainfall is lowest from May to September, with an average of ten hours of sunshine throughout the day.
Book a luxury Bodrum hotel for an unforgettable holiday immersed in Turkish culture.
The 5 top things to see in Bodrum
Palmarina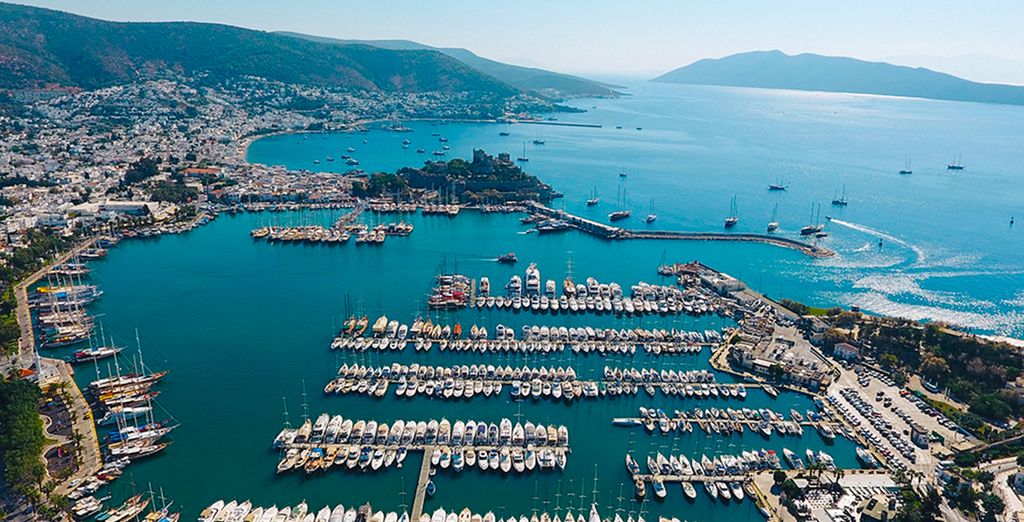 A must for boat lovers, this glistening marina is surrounded by hot nightlife spots and shops selling everything from souvenirs to high-end clothing.
St Peter's Castle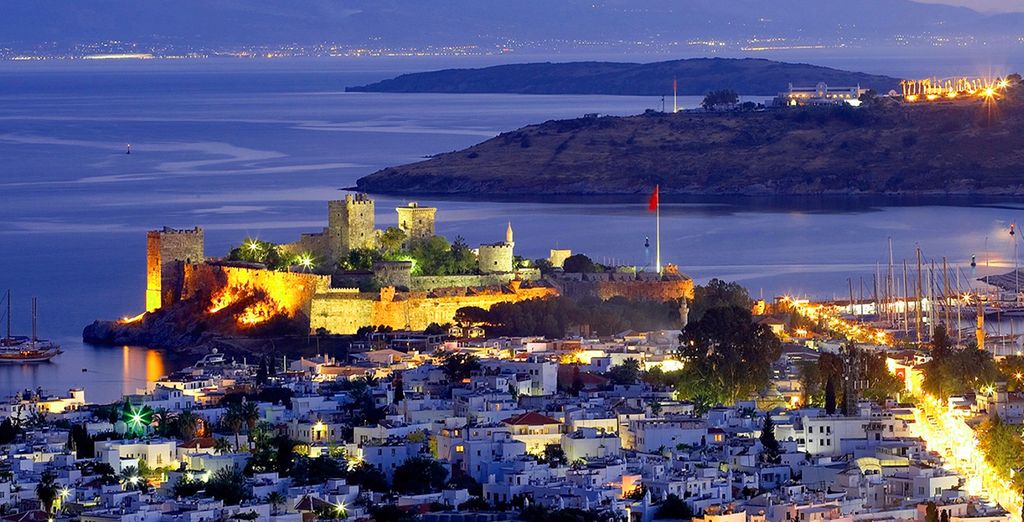 This monument stands right on the shore of Bodrum City. Take a trip up the tower for an amazing view out to sea or back over Bodrum. It's a wonderful place to view the sunset.
Gümüslük
Waterside restaurants and quaint, cobbled streets make this a popular destination for couples looking for a quiet, romantic spot. Some of the most beautiful beaches in Bodrum are found here too.
Bodrum Amphitheatre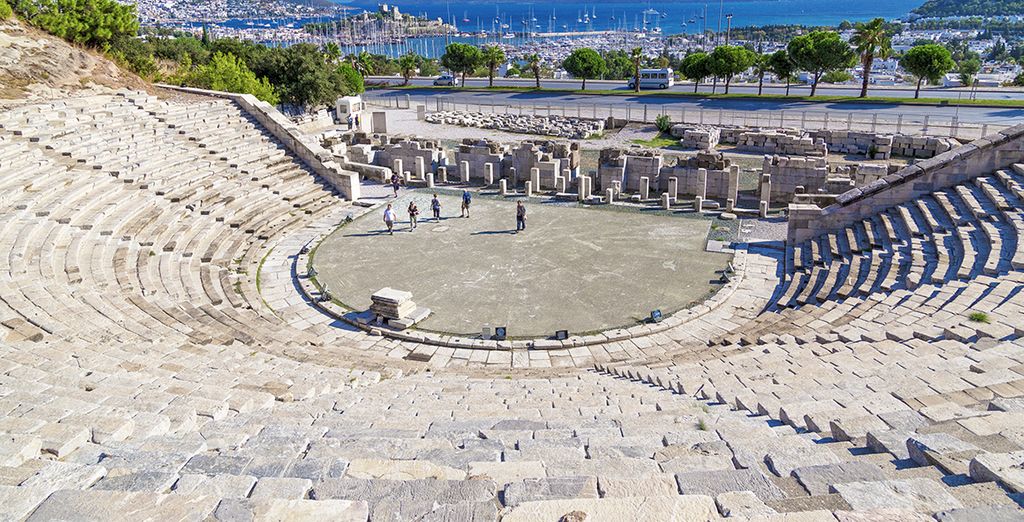 Step back in time as you traverse the stairs of this ancient spectacle. It offers some of the finest views in Bodrum.
Bodrum Museum of Underwater Archaeology
Discover a lost world beneath the waves at one of Bodrum's finest cultural and archaeological centres.
If you want to know more about Bodrum and its surroundings, discover all our last minute offers in Turkey !
Don't forger to check all our booking offers too !