Winter City Break 2022/2023



Table of contents
Winter city breaks are ideal for holidaymakers who want to enjoy the coldest days in winter in a less crowded destination. Popular city breaks that offer cultural attractions, fine dining and shopping opportunities include Paris, Barcelona, London and Berlin. Book your luxury stay at these wonderful destinations through Voyage Privé and prepare for a break you won't forget!
Best 5 cities for a winter city break in Europe
1. Berlin, Germany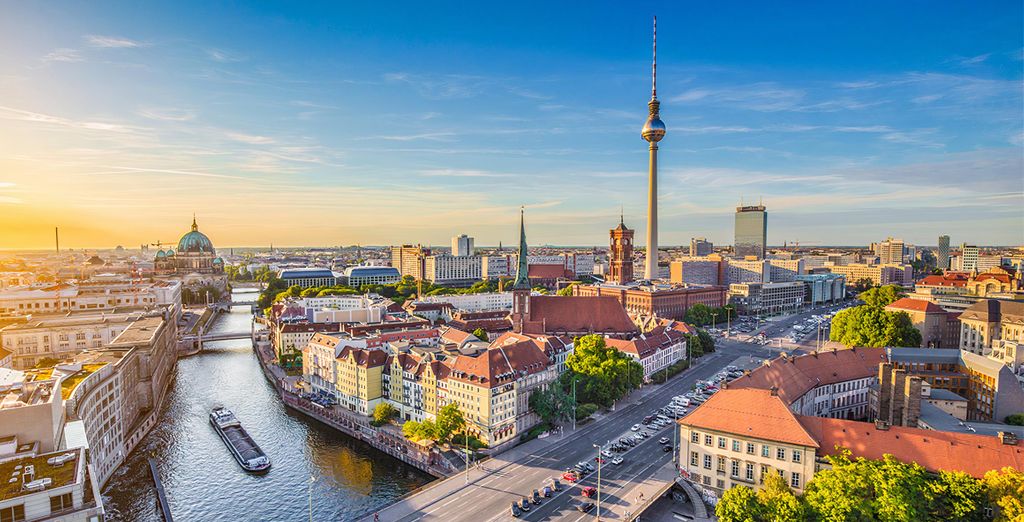 The German capital of Berlin is a city that's constantly changing. From the lively and trendy neighbourhoods of Kreuzberg and Neukölln to the majestic architecture of the Unter den Linden boulevard, there's something for everyone in Berlin. The city is also home to world-famous museums, such as the Pergamon Museum and the Jewish Museum.
2. Paris, France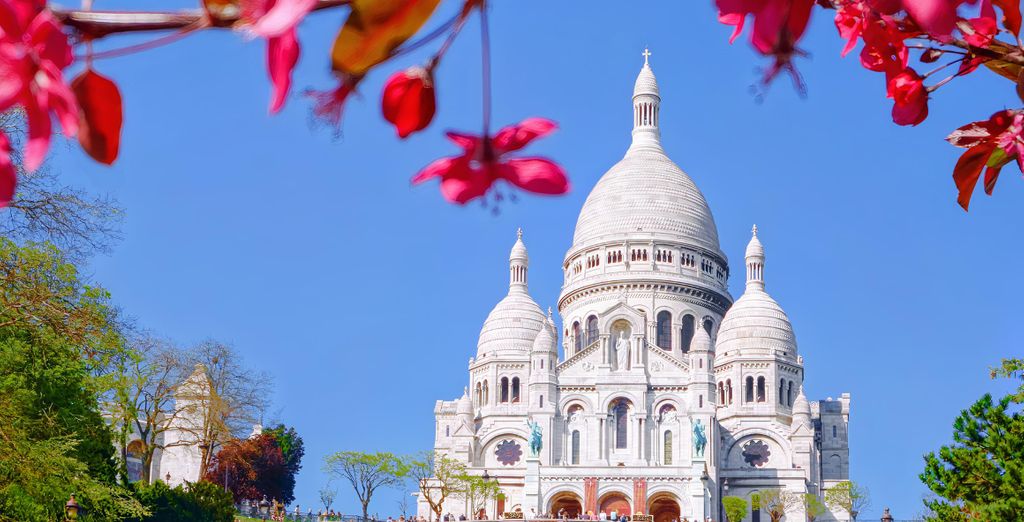 Paris is the capital and largest city of France. After it became the royal residence of France in the 18th century, there were many great advances in architecture, literature, music and painting. Paris is noted for its elegance and beauty with wide boulevards and magnificent structures, such as the Eiffel Tower and Arc de Triomphe. The city has diverse cuisine and active cultural life, with museums and theatres.
3. Barcelona, Spain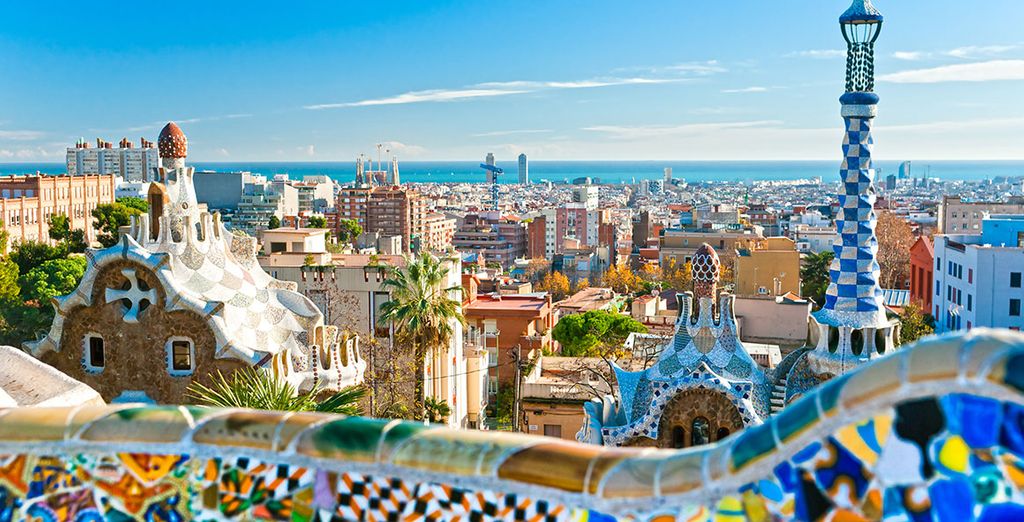 Barcelona is a cosmopolitan city located on the shores of the Mediterranean Sea in Northeastern Spain. It is known for its beaches, vibrant culture and nightlife, as well as the rich history. Barcelona has carefully preserved architectural landmarks from different historical periods - Roman, Medieval and modernist buildings can be found all over the city. The city's harbour attracts many tourists and visitors to enjoy seafood tapas or take a stroll along the waterfront after hours at Las Rambla Street.
4. Vienna, Austria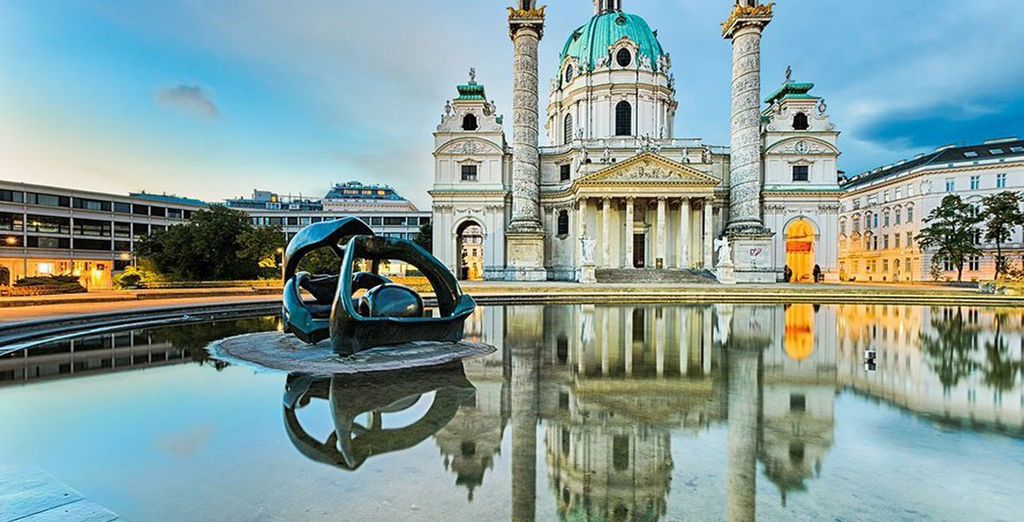 The capital of Austria since 1918, Vienna is an imperial city with a rich history. The city is home to beautiful palaces, castles and gardens from the Habsburg dynasty, as well as impressive architecture, such as the Vienna State Opera House. Vienna is also known as the "City of Music" with its vibrant cultural scene, featuring theatres and classical music venues. In addition, the city offers plenty of options for shopping and dining during winter city breaks.
5. Rome, Italy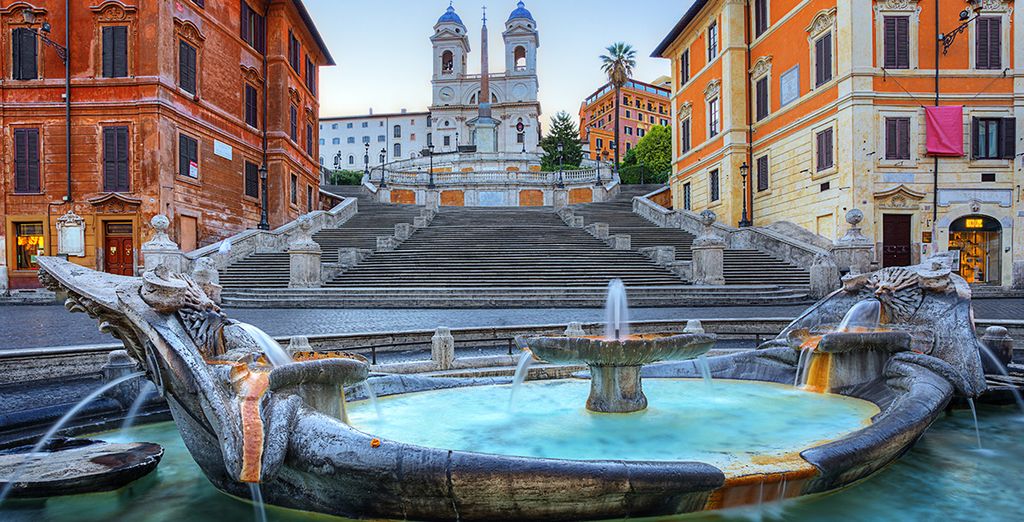 Rome is one of the most beautiful cities in Italy with a rich history and culture. The city offers countless opportunities to explore its beautiful scenery as well as vibrant nightlife scene. In addition, popular attractions, such as the Trevi Fountain and St. Peter's Basilica make Rome a fantastic winter city break destination.
The best hotels to stay in for winter city breaks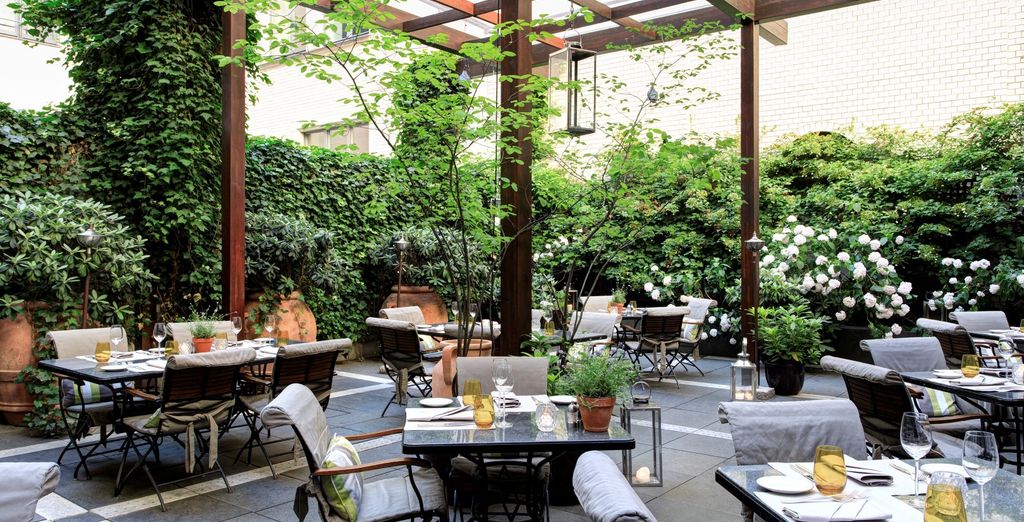 Hotel De Rome is ideal for visitors looking for a luxurious hotel in Berlin. The location on historic Bebelplatz means you're steps away from some of the city's most famous sites and attractions like Unter den Linden Boulevard. While here, expect authentic Italian cuisine, a fitness centre, a spa and an airport shuttle.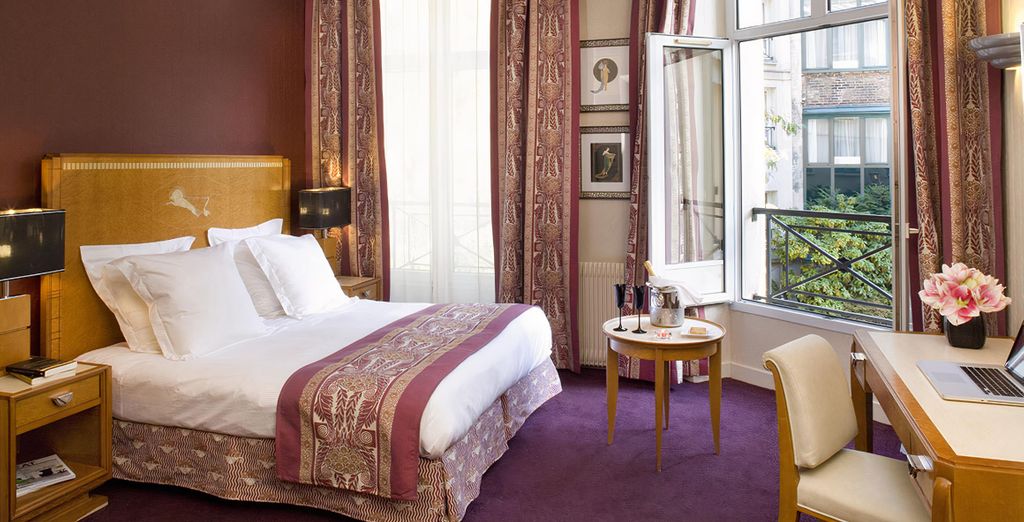 Spend your next winter city break in Paris at the stunning Les Jardins du Marais hotel. This historic building is located just off of Place de la République in the Marais district. Guests enjoy air-conditioned rooms with a minibar and American breakfast buffet!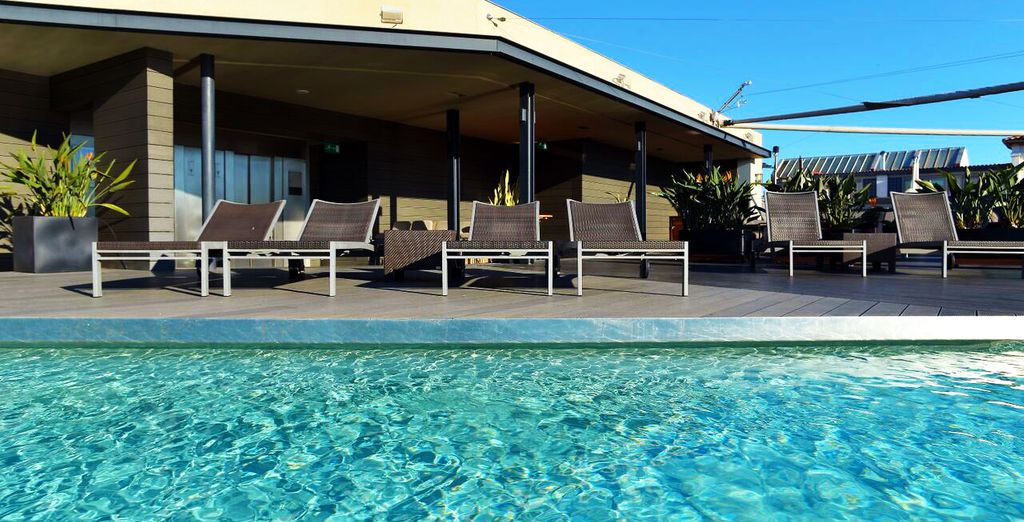 Located near Plaza Espana, the B-Hotel is a spectacular place to stay for a winter city break in Barcelona. Step inside and you're greeted by an 8th-floor swimming pool, perfect for taking a dip in cool Barcelona water. The views of Montjuic from this level are stunning as well!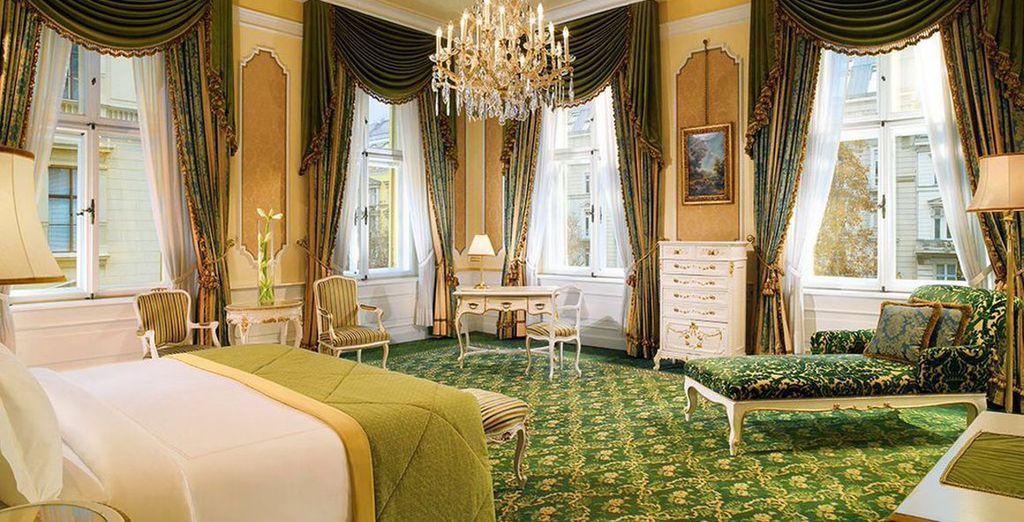 Set on the Ringstraße Boulevard in central Vienna, Hotel Imperial is steps away from some of Europe's most prestigious sites like Vienna State Opera and St. Stephen's Cathedral. You'll find many rooms decorated with antique furniture pieces as well crystal chandeliers that make your stay even more sumptuous.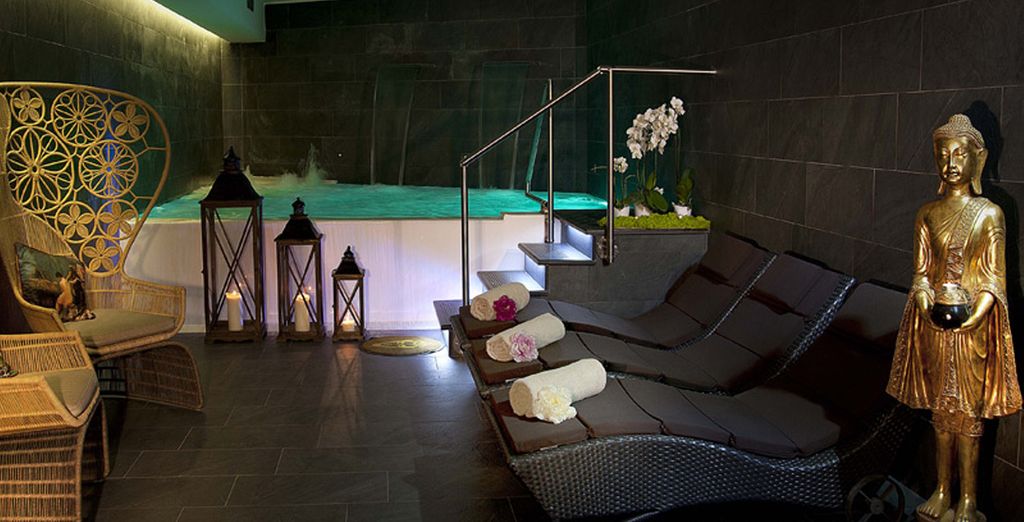 The Grand Hotel Ritz in the Parioli district is the perfect place to stay this winter. With a panoramic restaurant on its roof garden, an intimate cocktail bar and a health/beauty centre for pampering yourself after exploring all that Rome has in store - you'll love it! Pets are also permitted.
Our practical advice for a winter city break
What to pack for a winter city break
Make sure your luggage is packed with essential items like a full-length coat, warm pyjamas and scarves or hats. Most importantly, consider what the weather will be like and pack accordingly. For example, if there are snow coverings or icy patches, bring boots with good grip to ensure maximum safety when walking around the city. Along with boots, don't forget to pack some waterproof flat shoes.
What budget to plan for a winter city break
The cost of travelling in the winter depends on where you decide to go. If you plan to visit a Northern European destination with long, freezing winters, expect prices to go up slightly compared to the spring and summer seasons. It is also wise to pack an additional budget for 'extras'. Once you know your budget, check out exciting deals on winter city breaks with Voyage Privé and get up to 70% off!
Useful information before going to winter city breaks
The first thing to be aware of is the language spoken in that country. In some cases (like Germany), different parts of the country speak different dialects, so it's essential to do your research and make sure you know what language is spoken where you're going. Another thing to take into account is the currency. Most countries like Spain and Germany use the euro, while the krona is used in Sweden. Also, check visa requirements if you plan to cross borders.