Our Istanbul travel guide for unforgettable holidays
Travel to Istanbul, a vibrant and colourful centre of culture
Travel to Istanbul, a vibrant and colourful centre of culture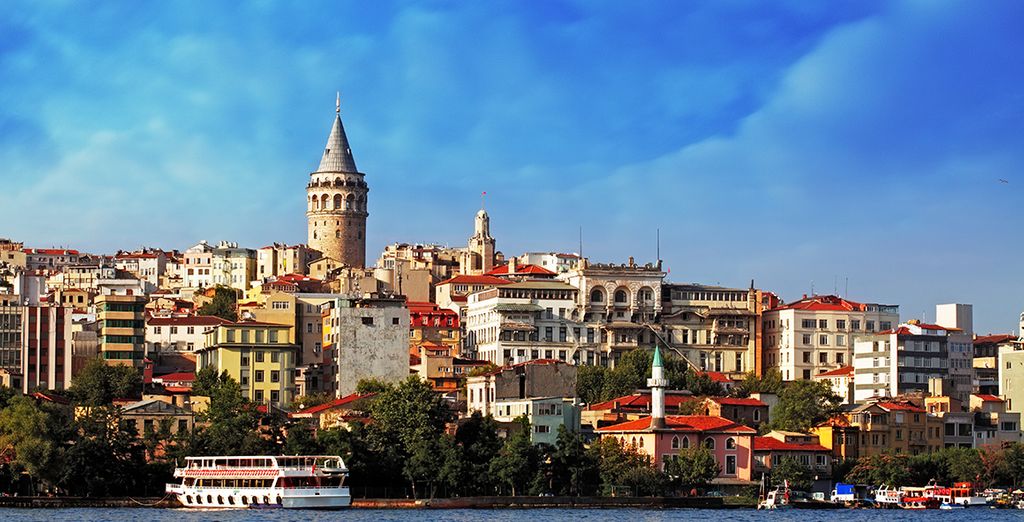 Istanbul is a city of fusion, a cultural hub where east meets west and the ancient and modern are blended. It is the most populous city in Europe, and this is felt in its bustling and lively atmosphere. Ancient markets of textiles and spices are located close to sleek modern shopping centres, surrounded by magnificent architecture of Roman, Byzantine and Ottoman design. The fusion of such a wide variety of cultural influences is part of what makes this city such a truly unique travel experience, quite unlike anywhere else. Istanbul is shot through with natural beauty and remarkable geographical features, meaning that the city really has something for everyone.
The top 10 things to see and do in Istanbul
The Grand Bazaar
This covered market is one of the world's oldest and largest, boasting 61 streets within the cover and more than 4,000 shops, selling a huge variety of local curiosities, beautiful clothes and rich spices. The Grand Bazaar, located inside Istanbul's Walled City, receives over 250,000 visitors daily.
The Maiden's Tower
Lying off the coast of Üsküdar, this medieval Byzantine tower is surrounded by legends of emperors. However, it is also part of modern culture, having been restored for use in the James Bond film The World is Not Enough.
Dolmabahçe Palace
This magnificent palace offers a look at more recent Turkish design. Ordered by Sultan Abdülmecid I, it was constructed in the mid-nineteenth century. It is famed for the monumental expense of its construction.
The Basilica Cistern
An immense underground chamber the size of a cathedral, and one of the city's great wonders.
The Hagia Sophia
This domed wonder is a real architectural feat, drawing crowds for its beauty. It is yet another sight which showcases the blended culture Istanbul has to offer, being first a church and then turned into a mosque.
The Blue Mosque
The Blue Mosque, or Sultanahmet Mosque, is an important place in Istanbul, both religious and historical. It is located in front of the Sainte Sophie museum. It is one of the most popular tourist attractions and the most popular mosque in Istanbul. Inside you will find magnificent decorations, 260 windows and 20,000 earthenware tiles.
The Süleymaniye Mosque
This is one of Istanbul's hidden wonders. It is less famous than the Blue Mosque, and correspondingly less crowded with tourists. It is a place of worship, but also boasts a much wider function, with kitchens, a school and a hospital all attached. It is considered one of the city's most impressive mosques.
The Galata Tower
This tower offers one of the best spots in the city to see the whole of Istanbul. On a clear day, visitors can see as far as the Princes' Islands. There are many terraces, cafes and restaurants within and around the tower from which the view can really be soaked in.
The Cemberlitas Hamami
Istanbul is famed for its Turkish baths, and this hamam is one of the best. It offers luxurious skin scrubs in a particularly beautiful stone setting.
Ermigan Park
The Ermigan Grove and Park is a spot of beauty for nature lovers, with huge swathes of flowers and trees.
When to travel to Istanbul
While the spring is a popular time to travel to Istanbul, tourist crowds peak around May and wane around early October. September is a good time to visit, because the weather is still warm and pleasant and there are fewer tourists than earlier in summer. However, some prefer to visit in April; the weather is cooler, but the poppies and tulips are in magnificent bloom.
How to get in Istanbul
From England, it is easiest to fly to Istanbul. Flights are, generally speaking, around the £400 mark, and available from the several London airports, Manchester, or Birmingham. Flights take about four hours from England. It is also possible to travel by ferry from England to Turkey.
From Paris, flights are markedly less expensive, available around £200, and even cheaper from Rome. The flight times from these European cities to Istanbul are a little shorter than from England, though not dramatically so (for example, from Paris it takes about three and a half hours to fly to Istanbul).
In terms of administrative procedures, your passport needs to be valid for a minimum of six months after your arrival date in Istanbul, and for at least three months for the date after you leave it. UK citizens need a visa to travel to Turkey, which you can apply for online at www.evisa.gov.tr. It is cheap to get a Turkish visa, costing less than £20. It is also advisable to get comprehensive medical and travel insurance to cover you for the duration of your trip.
Where to stay in Istanbul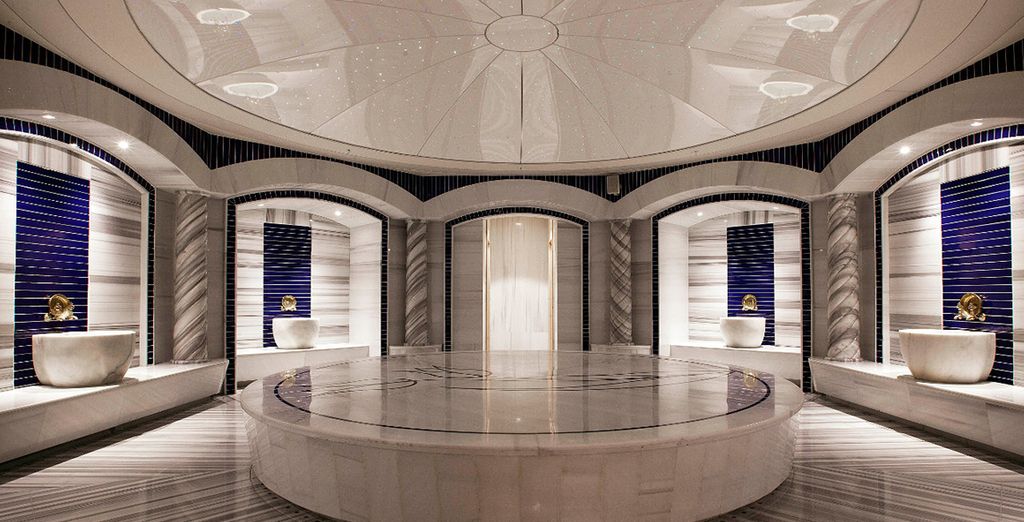 The city is overflowing with wonderful places to stay, with options to suit all tastes and budgets. Here are just a few of many possible choices:
Sura Hagia Sophia Hotel & Spa 5*
Ideally situated near Sultanahmet Tram Stop, and close to the Blue Mosque and Hagia Sophia, this hotel is the best choice for convenient and quite option in the middle of the bustling city.
Radisson Blu Istanbul Sisli 5*
The Radisson Blu Istanbul Sisli 5* is an excellent choice. It has an impressive decor and a contemporary design. You will find easy access to public transport within walking distance, in the heart of Istanbul's commercial areas.
The House Hotel Galatasaray 4*
This hotel operates in a stunning, well-preserved mansion house. The accommodation is luxurious, and the hotel itself is in an artistic neighbourhood.
Culture in Istanbul
Istanbul is a real cultural hub, and so unsurprisingly there are a huge amount of festivals or occasions to tempt any traveller. Here are some of the best.
International Istanbul Film Festival
This is a highlight of the cultural calendar, featuring new releases and retrospectives both national and international. It takes place in spring, between late March and mid April.
International Istanbul Tulip Festival
Before tulips came to Holland, Turkey was famed for them. In April, Emirgan Park hosts the magnificent Tulip Festival.
International Istanbul Music Festival
This event comprises 30 performances in genres as varied as classical music, opera and dance. Most impressively, it is performed in various historic locations around the city, including the Hagia Irene church. It takes place in summer, from mid-June to July.
Akbank Jazz Festival
Unlike the International Istanbul Jazz Festival, which has hosted pop singers at various times, the Akbank Jazz Festival showcases strictly traditional and avant-garde jazz. It is performed across various venues over a two week period from late September onwards.
Local practices and customs
Visitors should dress slightly conservatively, as there is a local tendency towards this practice. As a Muslim country, dress for women and men must be respectful. To visit some attraction, as the Blue Mosque, you will need to wear headscarf and a scarf to cover your legs.
Istanbul map
Our practical advice for Istanbul
Like other entrepreneurial cultures, there can be a feeling of the 'hard sell' in Istanbul. Though this can be a good way to find out about local culture, it is worth remembering you are under no obligation to buy anything.
We also recommend that you bring comfortable shoes. There is so much to see in the city, visitors are bound to end up walking a lot.
What to bring back from Istanbul
It is worth taking back reminders of the Grand Bazaar, and bringing home spices, leather, Turkish ceramics and ornaments. You will want to take a piece of this beautiful city home with you.
Which currency to use
Turkish lira is the currency used in Istanbul, though in some places where more tourists are euros are accepted. It is possible to pay on credit card in, for example, restaurants. However, you should tip using cash.
What is the time difference?
Turkey is two hours ahead of the UK.
Which language is spoken in Istanbul?
Turkish is the official and most widely spoken language. You can easily find english speakers.
How long to stay
Five days should be enough time to cover the main attractions of Istanbul, though there is plenty to fill the time should you wish to stay longer.
Restaurants in Istanbul
The metropolitan Istanbul boasts hundreds of authentic restaurants, with typical dishes similar to Mediterranean food, but with eastern spices. Savoury pastries and lamb and feta stews are followed by rose flavoured desserts, with a huge variety of traditional dishes available to try. Of course you will find famous Kebab. We recommend you the Besiktas district to find the best kebab restaurant.
Istanbul: what budget to plan?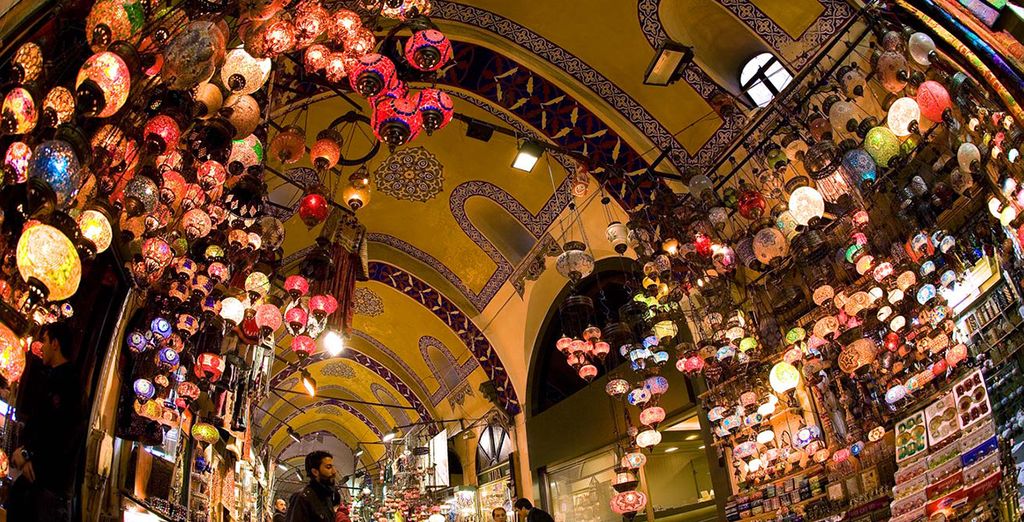 Depending on what you have planned, you should take at least £30 per person, per day (average daily expense is £28). All the major tourist attractions are ticketed, and entry costs between 20 and 35 TL for each. The city is relatively inexpensive in terms of cost of living – for example, bottled water for a day costs approximately 15 pence, and you can expect to spend under £3 per day on average on transport.
Environment
Even within the packed city, there are wonderful natural features. The best of these is arguably the Golden Horn, a sweeping urban waterway crossing the city.
Additional practical information:
The electrical sockets in Istanbul are Type F, so you will need to pack an adaptor of this type.
Discover our offers to Istanbul: great deals to Istanbul, holidays to Istanbul, stays in Istanbul, weekends in Istanbul, Istabul breaks.
Discover our holidays plan to Turkey: all inclusive holidays in Turkey, great deals to Turkey, holidays to Turkey, last minute holidays to Turkey, weekend breaks to Turkey.
Visit all our travel guides.