The top 5 Hotels in Japan



Table of contents
The top 5 hotels in Japan
Looking to book the best Japanese hotel? From sleek city stays to traditional ryokans, you'll find the perfect stay with Voyage Privé!
Our best hotels in Japan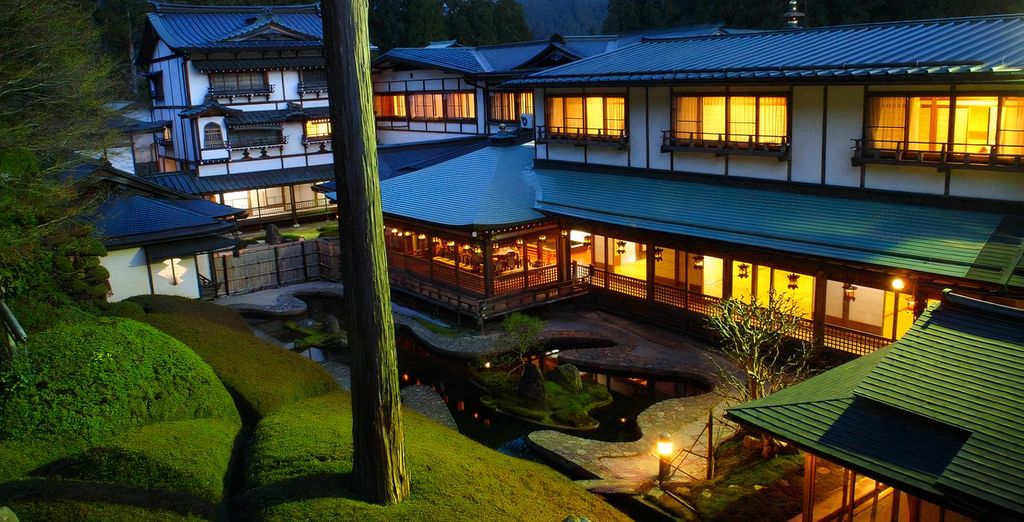 Situated in Japan's spectacular Hakone region, it doesn't get more traditional than this charming tatami-clad ryokan. This beautiful hotel comes with traditional set menus utilising fresh, seasonal ingredients. What's more, you can indulge in private outdoor springs in a tranquil, leafy setting.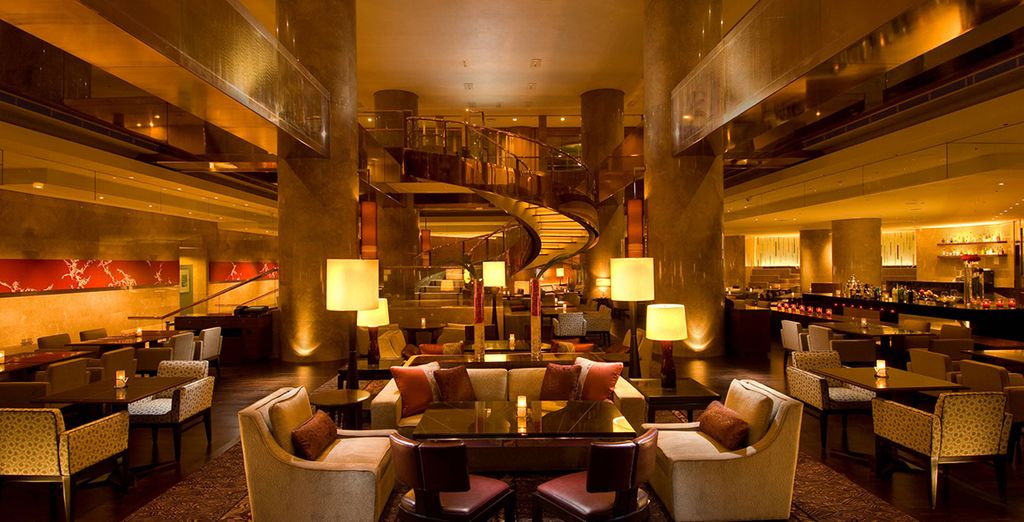 If you're staying in Tokyo, this hotel is a standout. Situated in the heart of vibrant Shinjuku, you're close to many of the city's top attractions. The interiors are suitably opulent with city views and a prestigious, modern lounge bar.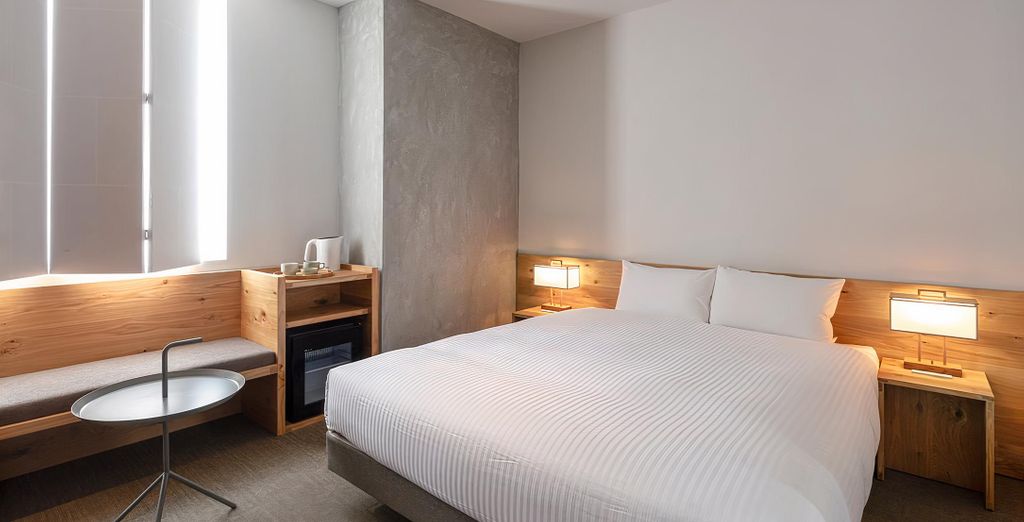 Visit Hiroshima in style with this attractive city hotel. The upper-level bar is among the best in the area, offering unspoilt city panoramas. Rooms are also bright and modern, with plush bedding and luxurious amenities.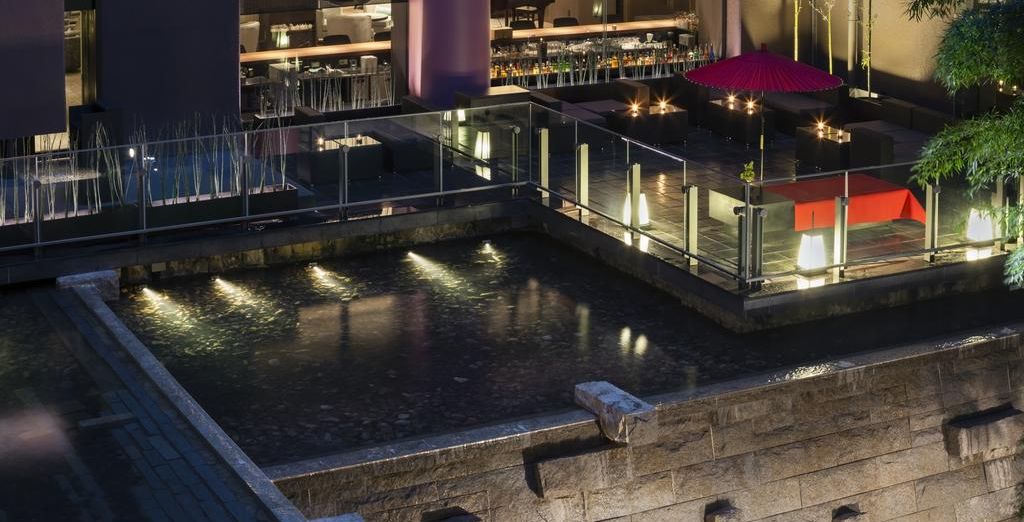 This acclaimed hotel was dubbed the winner of an award for Kyoto scenic beauty. Offering a tranquil atmosphere with impeccable service, it's easy to see why. Rooms are delightful with bright and airy interiors and many fine restaurants.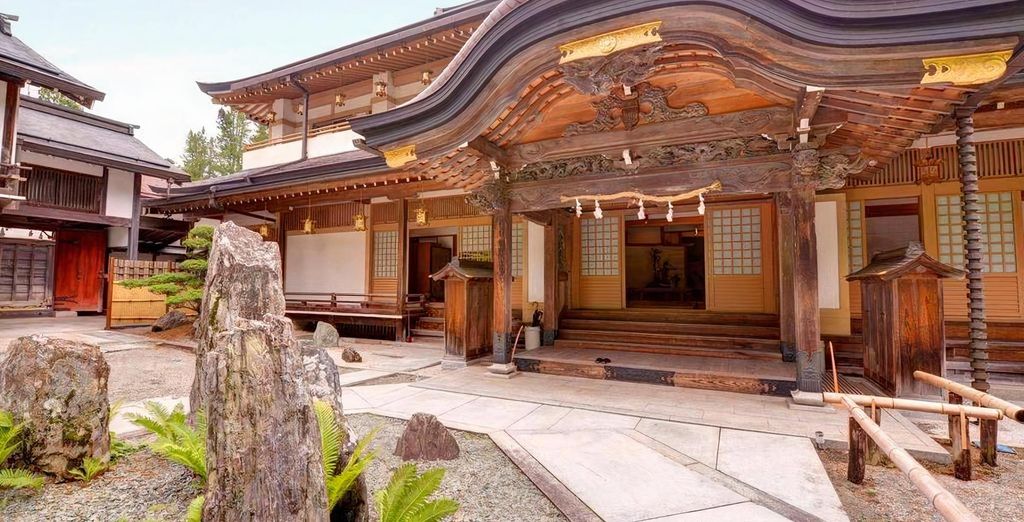 This hotel in the heart of Koya is a delightful experience. Located in a monastery, it's replete with ancient monastic treasures. Each room is traditionally decorated with tatami for a truly unforgettable stay.
Services will you find in our hotels in Japan
Free fast Wi-Fi
Hot drink making facilities
Flatscreen TV
Luxury bathroom amenities
City-view bars
Esteemed restaurants
Breakfast buffet
Traditional in-room dining
Going on holiday in Japan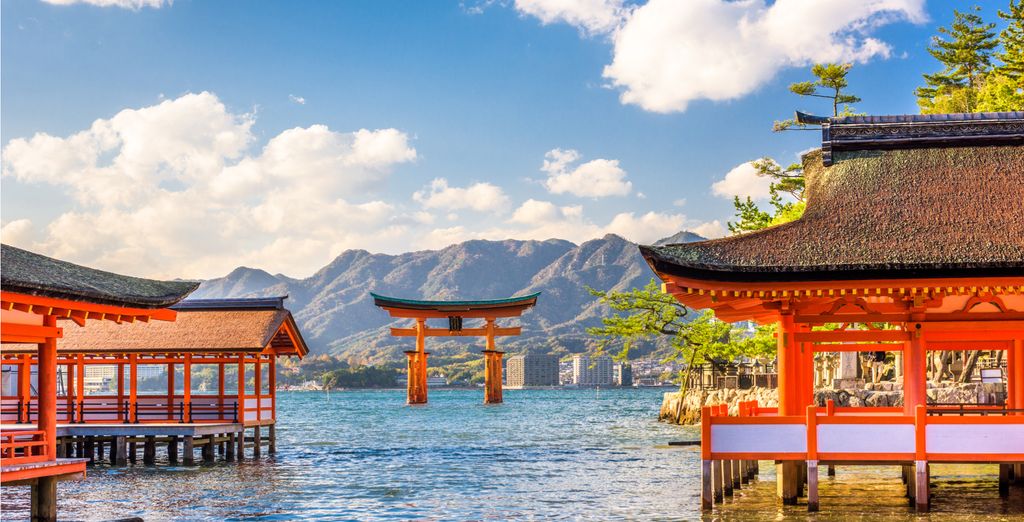 Japan is a truly mesmerising experience, no matter the season. Each month brings its own unique characteristics and fascinating festivals. Many hope to time their visit with the country's famed cherry blossom season. This is generally around March through early April. Just be sure to avoid early May, an internal holiday (Golden Week) that sees major attractions overcrowded. O-Bon in mid-August is another peak travel period with higher prices and crowds. The shoulder period from September to November can be among the most delightful times to visit. Autumn foliage is at its most impressive in popular towns like Nikko. December through March is among the quietest times to visit and often sees the lowest prices. Many attractions close for New Year's, but major cities thrive with winter festivities. Seasonal festivals to plan for include Gion Matsuri (July), Yuki Matsuri (February) and Sanja Matsuri (May).
Hotel offers at Japan convenient for all kind of travel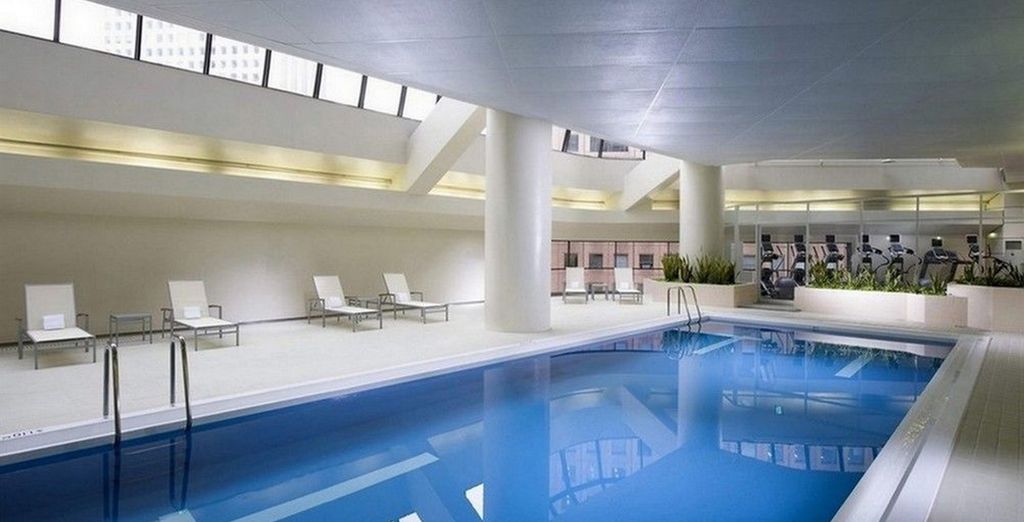 Japan is a captivating country for all manner of holidaymakers. Families are in for an astonishing experience with first-rate museums and fine child-friendly attractions. These include everything from Tokyo's own Disneyland to samurai and ninja experiences. It's among the most culturally enriching places to visit, with ethereal Buddhist temples and fascinating Shinto rituals. Japan is also a deeply romantic destination, from candle-lit rooftop bars in Tokyo to prized beach stays. What's more, romantic ryokans are available with private hot springs and traditional in-room dining. More adventurous travellers and groups of friends will relish the country's scenic landscapes. From mountain hikes through skiing and forest trails, it's a fine country for outdoor enthusiasts. What's more, with such a versatile dining scene, there's something here to satisfy a whole range of tastes.
The range of hotels we offer at [Japan]
City hotels
Traditional ryokan
Spa hotels
Country retreats
Japan: what should we bring for a hotel stay?
Japan's hotels come with a wide range of amenities for a convenient stay. Still, there are some essentials to help make your travel easier, like:
Plug convertors
Charging cables
Phrase book
Guide book with maps
Comfortable shoes
Evening attire
Your best hotel in Japan: how to get there and make your booking
How to get to Japan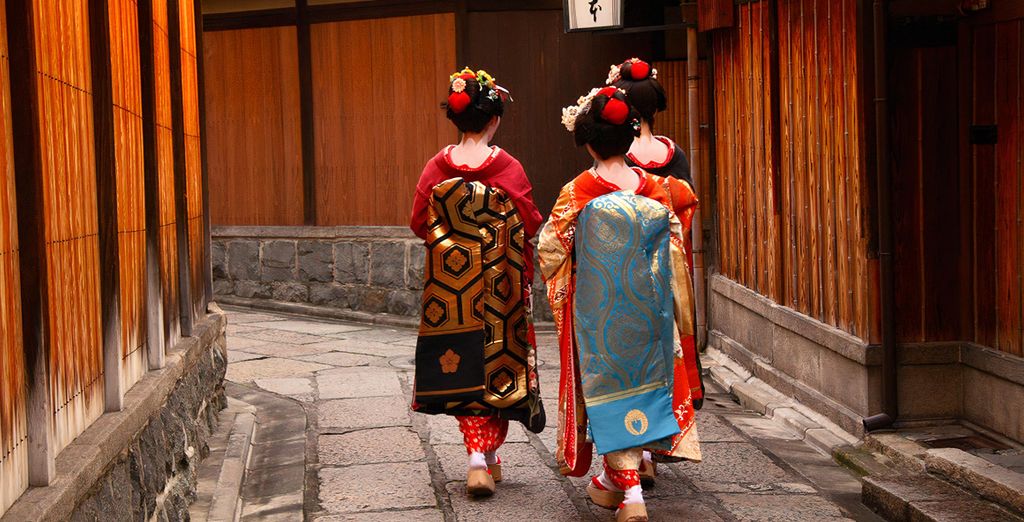 Japan is serviced by several big international airports with regional connections. Many arrive via hubs in Tokyo or Kansai. While Narita Airport services Tokyo with frequent buses and trains, Haneda is located more centrally. For convenience, many hotels provide connections to these two airports. Another noted airport is Kansai International Airport, located between Kyoto and Osaka. This is a fine option if you're starting your journeying in the south. Once you're in Japan, you'll find the country's public transport impeccable. Trains are notoriously prompt, fast and efficient, particularly the country's super-fast Shinkansen trains. Many of our best package experiences come with JR rail passes included.
How to book your hotel in Japan
Find the perfect stay with Voyage Privé. You'll gain access to exclusive members-only offers for free. Register online to take advantage of our latest offers. You can book your hotel as a standalone stay or opt for flight and package deals. We offer a wide range of money-saving experiences with hotels and transport included. Simply head to Voyage Privé and register in a few simple clicks. Type in your travel dates, and you'll receive a breakdown of the best current deals.
The opinion of the Voyage Privé travel expert on Japan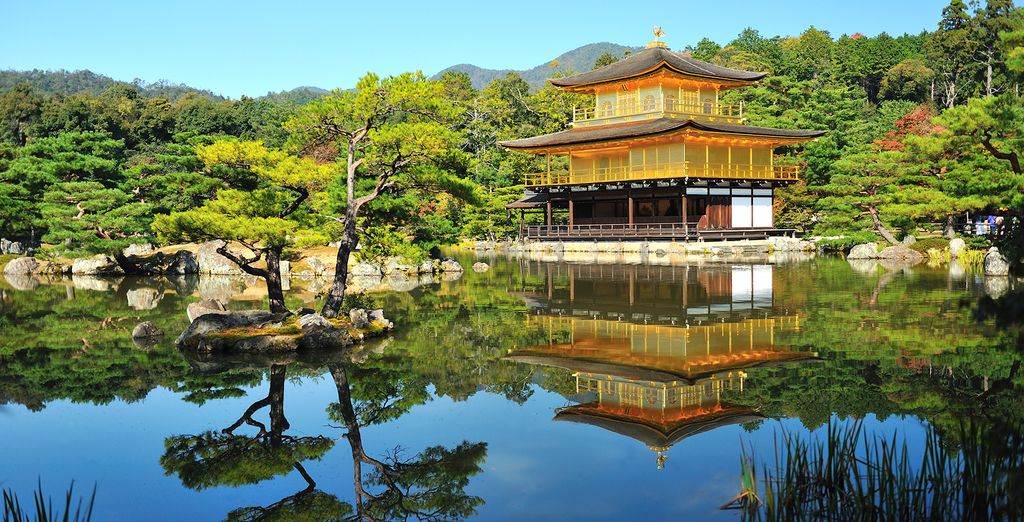 Japan is a truly breathtaking country where ancient traditions take place within futuristic metropolises. You can be dining in a Michelin-starred restaurant one minute and observing a Shinto ritual the next. At its core is a spectacular culture that's apparent just about everywhere you go. Whether you're exploring temples and monasteries or looking for the perfect night out, Japan has it. That's not to mention the tranquil landscapes and rich forests that make its vast isles. It's no wonder hiking is one of the country's most popular pastimes.
Japan: explore the great outdoors
While many travellers stick to one of Japan's incredible cities, the outdoors is among Japan's best-kept secrets. Because of the country's convenient transport system, you can take many day trips out into the wilderness. Spend some time in Hakone and hike Mt Fuji for an unforgettable stay. Better yet, explore one of Japan's tranquil Onsen towns where hot natural springs are set within mountain retreats.