Travel After Brexit : Guide & Advices
The agreements have been signed by both parties and Brexit will take place at 11pm on the 31st of January 2020. Some things will change straight away, but most will remain the same until December 2020 as the withdrawal agreement is a deal which gives the UK government the best part of a year to put in place new agreements and contracts. Many people have holidays planned or even booked for the year or two ahead: what, if any, effect will Brexit have on these plans?
Travel After Brexit: Guide and Advice
Brexit is likely to have two impacts on travel to Europe. The first changes will be immediate, while most others will come into effect on the 1st of January 2021. Let us have a look at both of these, as far as governmental advice has been issued. Do bear in mind that all this advice is, at the time of writing, merely advisory and you should always double-check on official sites or by asking your travel agent. They are advisory only for the very good reason that any deals that may be struck have not yet been discussed or agreed to!
Travel to Europe after Brexit
Between 31st January 2020 and 1st January 2021, your travel to the EU will largely be unaffected. However, do bear in mind that some individual countries may have different requirements, and it is best to check with a travel agent, or the country's embassy, before you commit yourself to a holiday.
If travelling with a pet during the transition period, things should be as they have been while the UK has been a full member of the EU, but, as always, double-check your arrangements with your destination hotel to ensure your pet will be welcomed.
After 1st January 2021, your pet's travel plans, if any, may be affected. Consult your vet by the 1st of September at the latest, as vaccinations may need to be administered and given time to take effect, or quarantine regulations may be in place.
What Will You Need to Travel to Europe After Brexit?
After 1st January 2021, you will need to take out insurance coverage, as your EHIC will most likely no longer be valid after this time. One important point to remember is that the EHIC does cover pre-existing conditions, while, very often, new travel insurance policies will not, unless the insurer agrees to cover that condition, usually for an increased premium. However, in the event that a close relationship is established with the EU during the transition period, it is possible that some sort of reciprocal agreement may be reached with EU countries. This will enable Britons abroad to access medical care in the EU without having to pay: Sweden, Norway, Iceland and Liechtenstein, all non-members of the EU, have similar arrangements.
Your passport will have to be less than nine years, six months old, and have more than six months to run at the time you are travelling into Europe. Allow an average time of three weeks for your passport to be renewed, but be aware that sometimes delays can mean that there is a wait of up to six weeks. If these terms are not met, some countries in or aligned with the EU may not permit you to enter their country. (NB: this is not applicable to Ireland, to which you can travel with a short term on your passport which can be older than ten years, as long as it is still valid.)
After the 1st January 2020, UK passport holders, even those with an ETIAS, may be expected to join the non-EU-country passport control queues, will probably have to show their passports and may even be questioned on their reasons for travelling, according to the requirements of the country being visited.
Will Your Passport Still Be Valid After Brexit?
Yes, your existing burgundy passport with EU detailing will be absolutely valid for worldwide travel until its expiry, as long as it meets the conditions mentioned above regarding the age of the passport and the duration left on it. As passports are renewed, they have been changed already: since October 2019 the burgundy passports have already had the mention of the EU removed, and from the 1st of February 2020, UK passports will be blue, with gold lettering: but all three passport types will be valid, at least until the end of the transition period. There is no real need for changes after this time, but do keep an eye on legislation and advice if you plan on travelling at around the time of the changeover.
Will You Need a Visa for European Countries?
Despite many people's fears, it may still be possible to travel through Europe without needing to buy a visa for each country that you plan to visit. Instead a one-off document called the ETIAS (European Travel Information and Authorisation System) can be obtained. It costs €7 and lasts for three years, and is essentially a visa waiver that will allow the holder free movement through the EU and the Schengen Area*.
The Schengen Area consists of all EU member states – except for Ireland and the UK (who have or had permanent opt-outs), and Bulgaria, Croatia, Cyprus and Romania (who are obliged to join in the future) – and a number of non-EU countries that are in Europe and that have agreed to allow full freedom of movement to EU travellers.
If there is no agreement, and EU countries decide to play hardball (in short, a worst case scenario that is hopefully unlikely) then you may need to purchase a visa for each European country that you wish to visit. Visas can cost anywhere from £25 and up, and will need you to visit the country's embassy (or send in your passport) in the run up to your holiday.
Another alternative is the Schengen visa, which is similar to an ETIAS, but costs more, at around €70, and only lasts 90 days.
Could Your Flight or Holiday be Cancelled because of Brexit?
Until the end of 2020, any flights and holidays should be exactly as they would have been before Brexit.
After the 1st of January 2021, there is no reason for any flight or holiday to summarily be cancelled without good cause, but the onus will often be upon you to make sure that you fulfil any requirements for travel, from acquiring travel insurance, taking out ETIAS, and making sure that you meet any requirements for travel to your target destination.
Could Your Ferry or Cruise be Cancelled because of Brexit?
The good news about travelling by cruise liner or ferry is that, generally, shipping follows international law, rather than EU laws, even if they are based or working in the EU. This will almost certainly mean that any cruise or ferry that you have booked will be completely unaffected by Brexit, either before or after the transition period, with a few significant provisos.
Some of the EU countries visited by the cruise may implement passport checks and impose requirements on their visitors to fulfil certain criteria.
The cost of cruises may rise because the pound will almost certainly weaken against the euro for a while at least following the departure from the EU, and fuel costs may rise. The cost of excursions, included in the cruise prices, may cost the cruise line more, and this will be passed on to the customer.
More time that is currently spent on entertainment and sight-seeing may need to be allocated to passport checks and border controls, depending on the eventual outcome after the transition period has ended.
Will Trains between the UK and Europe be Discontinued after Brexit?
Not at all. There are robust border controls between France and the UK, on both sides, and these will simply be manned more comprehensively, but there will be no reason for the frequency and efficiency of the existing train service to be seriously impacted by Brexit. Expect slightly longer travel times to allow for passport control on both sides, and be prepared for more bureaucracy when purchasing tickets.
What will the Regulations about Driving in Europe with a British Driving Licence after Brexit?
During the transition period, you will still be able to drive in the EU with your British Driving Licence. Afterwards, however, it will, as with so much, depend on the agreements struck between the EU and the UK.
Worst case scenario may see drivers needing to obtain an International Driving Permit for around £5.50. People wanting to live and work in the EU who will need a licence, will have to ascertain and follow the rules of the country in which they are living. In some cases, they will be able to swap their UK licence for one from that country, or for an International licence.
Will the EHIC Still be Valid after Brexit?
As mentioned above, during the transition period, the EHIC will be as widely accepted as it is now. After the 1st of January 2021, its validity will depend on what agreements have been struck between the EU and the UK – or even between individual member states and the UK.
Will there be Charges for using UK Mobiles in Europe after Brexit?
At present, the UK adheres to the EU mobile phone regulations which severely limit unexpected charges being run up by phone users while abroad. This followed several instance of people innocently using their social media abroad and then returning home to bills of many thousands of pounds.
During the transition period, we will benefit from EU mobile policies, but following the end of that period it is possible that charges may once again run out of control unless users are very careful. If you will be using your phone in Europe during 2021, be sure to limit your data and calls, or speak to your provider before you travel after Brexit.
Will the use of UK Credit Cards in Europe change after Brexit?
Most banks are confident that they will be able to easily move through the transition period and on to whatever will come next without needing to make major changes to the way cards work in the EU or at home in the UK. Fees and charges should not change – but this is not guaranteed as the banks are, like the general populace, waiting to see what will happen next! If you are travelling during the changeovers between leaving the EU and the end of the year-long transition period, it is recommended that you let your bank know that you will be travelling and ask about any potential fees that you may otherwise unwittingly incur.
Practical Advice to Make Your Holiday Brexit-Proof
No one wants to go on holiday and spend all their leisure time worrying about unexpected charges, border checks and whether buying souvenirs will be more of a headache than they are worth. Brexit-proof your holiday with these three simple steps!
Book a Package or All-Inclusive Deal with an Accredited Travel Agent
Travel agents deal with a lot of countries and a lot of holidays. While you battle to understand the ins and outs and changes wrought by Brexit, most travel agents will already have a good grasp on it, simply because they have industry experience and training that helps them to understand the legislation – saving you that headache!
Also, you can let your travel agent know your needs, and they can ensure that it is all taken care of for you; from helping with administration and making sure you have filled in the right forms and paperwork, so that you can head off on your holiday knowing that you are fully compliant, and also that you have a fall-back should anything unexpected occur.
Choose Destinations Unaffected by Brexit
You could avoid travelling to European destinations while changes are still being implemented. Here are some fantastic holiday destinations that will take you to other parts of the world, where Brexit will be the last thing on your mind:
Africa: South Africa and Mauritius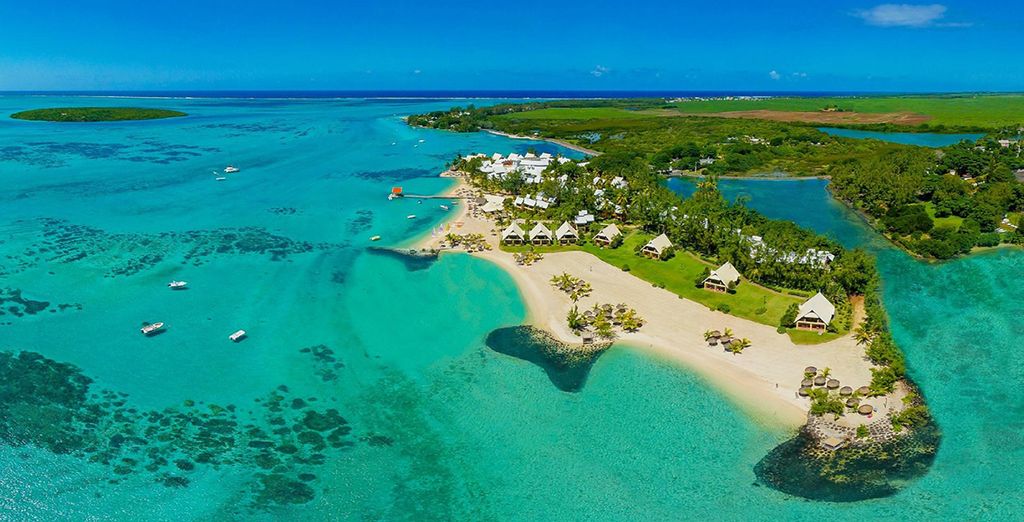 One fabulous and comprehensive tour in which you experience the best of South Africa's glitzy cities, superb wildlife and breath-taking scenery before jetting off to the beautiful beach haven that is Mauritius.
Non-EU Europe/ Asia: Trans-Siberia – Russia to Beijing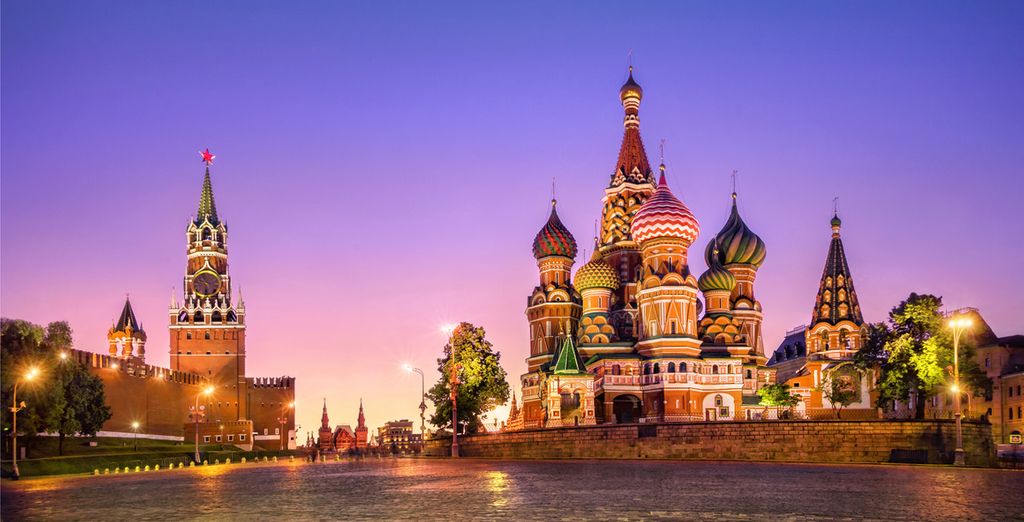 Explore out of your comfort zone from the first-class luxury of a sumptuous train, travelling from Russia through into Asia and all the way to Beijing. Perfect to take your mind off Brexit worries, you will enjoy delicious cuisine, ethereal architecture and historic wonders, all from the comfort of a beautifully appointed cabin.
Make the Most of it and Explore the UK
The UK has a wealth of beautiful landscapes, historic buildings, fabulous artworks and more. Not only will you learn a lot about your home nation, you can try regional dishes, watch unique village events and all the while being able to speak the language fluently! From the Cotswolds, to the Lake District to Newcastle, explore England until the Brexit dust has settled and you can once again head abroad without any uncertainty.
Discover all our holidays offers to the UK