Spa Break Deals and Holidays
Feeling in need of a little pampering? Take a look at our great spa break deals, with prices that will tempt you to treat yourself.
The belief in the curative properties of spa treatments goes back to Roman times, when the natural powers of mineral or sea water was considered the most beneficial cure for a whole range of health issues. The spa has come a long way since then, but the idea of a retreat in order to restore your energetic balance, relieve the body of stress, and take time to relax, has become more and more popular as our lifestyles have become ever more hectic. If you feel that you need a break from it all, either with a partner, a friend, or on your own, then a spa break in relaxed surroundings, enjoying a range of spa treatments could be just what the doctor ordered.
If you are looking for a pampered spa break, but are worried that you can't afford to indulge yourself right now, think again! We want you to be able to treat yourself to the kind of spa break you deserve, so make a start by taking a look at the exclusive offers we provide for members, at a fraction of the cost they would expect.
Our day-to-day lives keep us constantly busy, always on the move, and there are always more responsibilities to take care of. If we try to maintain such a frantic pace, we end up with burn out, which means some of the important things in life get missed or we perform badly at work. All of us require and deserve to take time off to recharge and replenish. We've become so accustomed to staring at our screens and always being switched on, that for many of us we have forgotten the art of relaxation.
Taking a spa break for a day, a weekend, or even a whole week can help improve your life every other day of the year too. The hotels we recommend for a spa break allow you to indulge in luxury, and provide every comfort you could wish for, all at your fingertips. Spa trips aren't just about getting massages, though they are often a starting point. They also offer much more: reflexology, hammam, beauty treatments, gentle exercise, gyms, and reading rooms. Many of them also have high-quality restaurants with chefs who will prepare you delicious and healthy food. Spa breaks really do offer the chance to boost your mental and physical wellbeing.
The Voyage Privé travel expert's opinion on spa breaks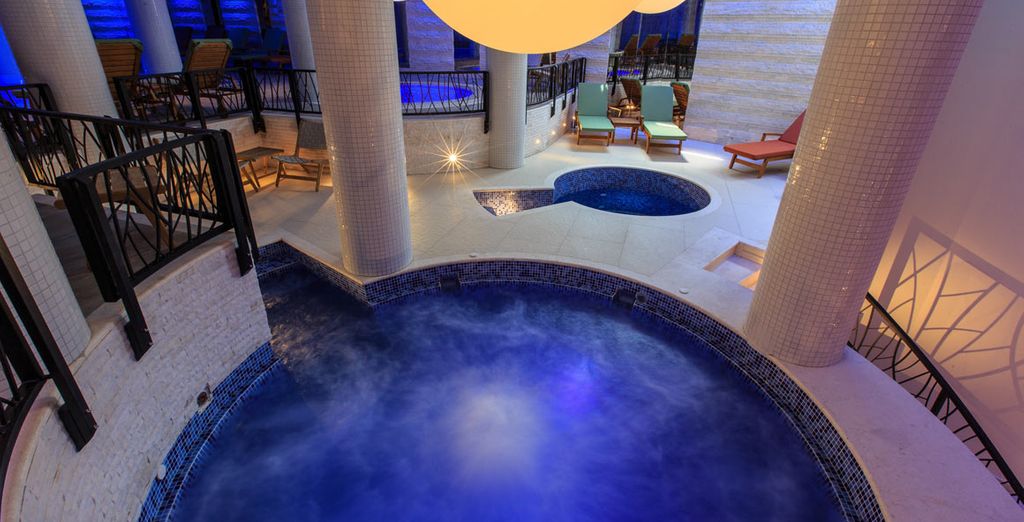 Life can be exhausting. Going to work, looking after the family, and completing the endless list of chores we all have. That's why we all love to go on holiday. Holidays give us a chance to take a break from our everyday routines. Sometimes, however, we've gotten so into the habit of rushing around at work or at home that we take that same attitude with us on holiday. We plan city breaks with detailed itineraries and a long list of tourist attractions to visit, but we put ourselves under pressure to tick everything off the list and these holidays can leave us more stressed out and tired than before we left.
That's why a spa break is perfect – the whole point is to do nothing. Allow the professionals at the hotel to take care of you and to pamper you. Take the time to sit on a rooftop terrace and read a novel. For those of you who get restless, many spas are located in beautiful towns providing the perfect backdrop for an afternoon walk.
Top 5 things to do on a spa breaks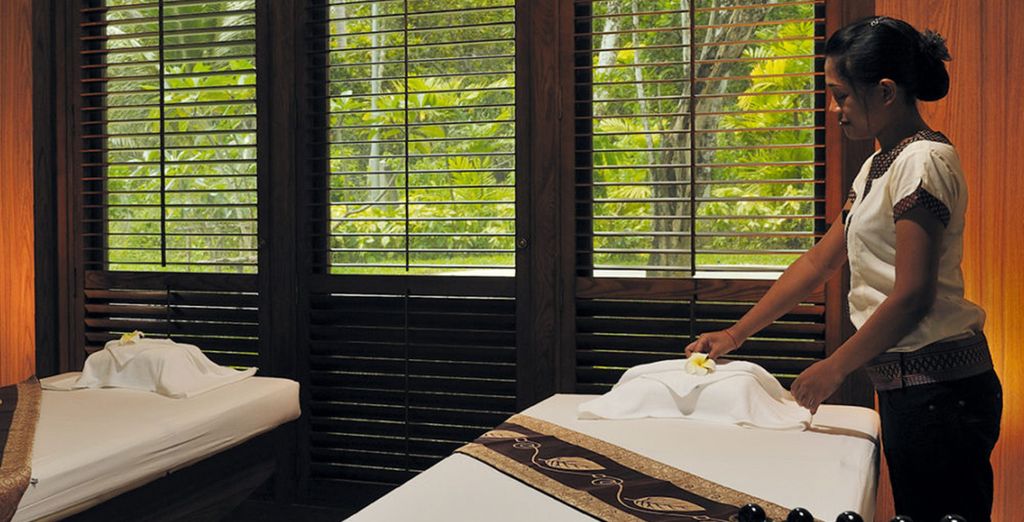 1. Get a massage
Regardless of your lifestyle, massages can be hugely beneficial. They improve the flexibility and range of motion in your muscles. They increase blood flow, the absorption of nutrients, and oxygen getting into your muscles. This can help prevent injury, lower stress and anxiety, and can even help with issues such as insomnia.
2. Try reflexology
Reflexology is based on the theory that there are nerve points on your head, hands and feet that connect to every other part of your body. A reflexologist has intimate knowledge of these points, and by applying pressure to the corresponding reflex points they can relieve body pains, improve blood circulation, and mitigate depression. While medical science is doubtful about the practice, no one has come to any harm from it, so why not give it a go and see for yourself!
3. Experience the hammam
A spa day in Morocco isn't complete without experiencing the cultural wonder of the hammam. The staff will scrub you down before leaving you to soak in a pool, before covering your body in healing mud. This treatment will relax you and have your skin glowing.
4. Chosse a beauty treatment
When you look your best, you feel your best. Use your spa break as an excuse to try out a new hairstyle or to try out a more daring nail polish. If you don't want to try something new, just sit back and allow them to give you a face scrub that will leave you feeling radiant.
5. Get some exercise
A spa break is about relaxing and switching off, but laying around and not moving for days on end does no one any good. Most spas will offer some physical activities, usually, in the form of tennis or swimming, make sure to get out and stretch your legs.
What kind of pampering experience are you looking for?
Once you've decided that the pampering a spa break can offer is what you need right now, the next thing to do is to decide where you want your spa location to be. We tend to think about spa holidays as holistic experiences which begin the minute you step off the plane and continue right up until you return home again. Thailand's beautiful southern islands offer some of the most unspoilt beaches in the world. There you can enjoy the famous Thai hospitality in luxurious accommodation and start the process of unwinding. Your journey then continues north to the hills where you will encounter a more traditional culture. Chiang Mai, the main town in the region, provides a large selection of wellness centres and spas where you can complete your pampering with traditional Thai massage, facials and hot stone treatments using natural herbs and essences. If this sounds appealing, take a look at the exclusive offers we make to our members on Thailand holidays.
Visit our spa breaks holidays:
Spa break for couples
Spa weekends
Luxury spa breaks
Spa breaks UK
Spa breaks London
Spa breaks Hampshire
spa breaks Wales
Spa breaks Iceland
Which hotel to choose for a perfect spa break?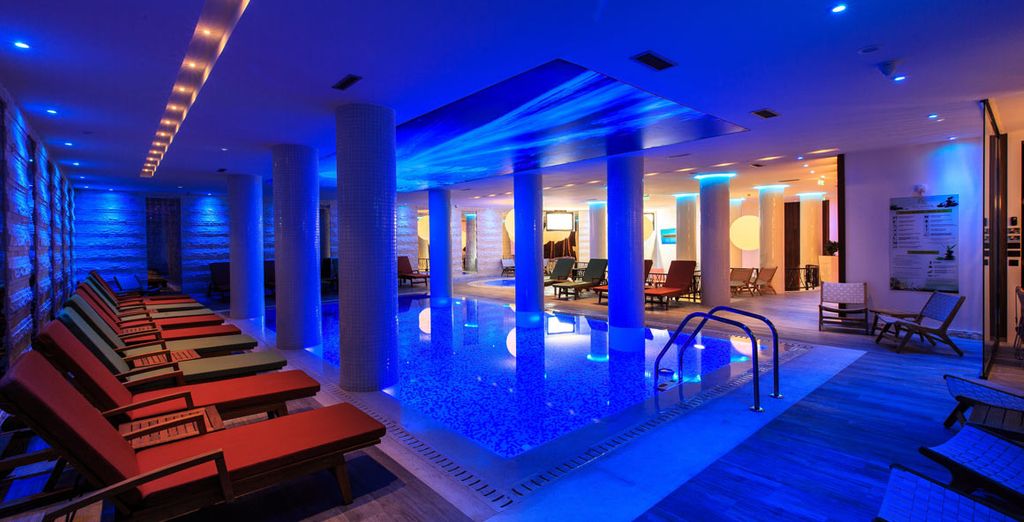 This hotel and spa is a beachfront property, giving you unrestricted access to Montenegro's stunning coastline. It hosts a spa and an indoor pool, a gym and a beach bar for when you want to relax with a cocktail and watch the sea lapping on the shore. Enjoy a sauna or a Turkish bath or get out and visit some of the country's ancient monasteries.
Going for a luxurious spa break doesn't have to mean distant travel. The UK provides some excellent retreats, including Lakeside Park. Here you can indulge in a relaxing massage, reflexology or hydrotherapy. The spa also offers health and beauty treatments. The Hotel and Spa are located next to a 20-acre lake and 17 acres of countryside, putting you right in the middle of serenity.
Everything about this spa is high quality and provides you with everything you need to regain your peace and composure. It boasts a 29-meter swimming pool and many rooms have incredible views of the snow-capped Atlas Mountains. Facilities include a library, gym, tennis court, massage rooms, hair and beauty treatments, and an impressive spa with oriental hammam.
Practical advice for spa break holidays
Most spa break packages will include at least one treatment if not more, but likely you will want to try out several different treatments during your stay. It's best to work out what you most want to do before you arrive so you can check the individual prices and create a budget accordingly.
If you're going to be out in the sun, reading a book or sipping cocktails, be sure to pack sunscreen. Massages are no fun if you're skin is sunburnt.
Our different spa breaks holidays
Spa breaks for couples, for 2
Enjoy a romantic spa break to spend time with your loved one and feel extra special. You don't need to celebrate a special anniversary. Just enjoy a romantic weekend away with that special someone. A luxury spa break is a perfect way to revive your romance while reinvigorating your body.
Luxury spa breaks
Our offers include luxury spa hotels coming in a range of fantastic locations. We provide several kind of spa breaks. If you prefer the countryside, enjoy the picturesque settings from an idyllic retreat surrounded by acres of land. Go to the city to mix pampering with the finest culture on offer. Or go to a beachside resort and finely spend time lazing on white sands with high-quality treatments moments from the soothing sounds of the sea.
Exotic spa breaks
Choose an exotic destination in Asia, Africa or America to enjoy some relax and fantastic visits. Our spa breaks offers will let you choose between stays in wolrd's famous exotic location, also coming in offers flights + hotels spa.
Make your booking now, and enjoy exclusive savings on your spa break
We're passionate about finding our members the very best deals on spa breaks, and offer savings of up to 70% on exclusive spa breaks, and spa hotel deals. We would like to extend a time-limited offer to you, to join them. Why not set up an alert so that you can be sure of hearing about our latest offers as they are added to the site?
So why not treat yourself, right now? Become a member today and you could soon be sitting in your dream spa resort, and enjoying a massage while watching the sun go down, a million miles away from your daily routine. Everybody deserves a little time to spend on themselves and that dream spa holiday is starting to look a whole lot more real!