Booking to the Philippines: visit an Asian paradise



Table of contents
Situated on the Pacific Ocean, the Philippines is a beautiful archipelago made up of over seven thousand islands.
Its picturesque scenery, charming locals and rich culture offer you an excellent reason to visit one of Asia's most stunning countries. The Philippines offer you breathtaking views and a unique taste of a destination unlike no other in Asia. From beautiful stretches of golden sands to vivid rainforests and beautiful huts to dense rainforests. This Asian paradise is the perfect destination for your next holiday.
The Philippines gives you the chance to experience a truly unique variety of resorts, each offering a diverse reflection of this beautiful country. The Philippines is known for its world-class diving destinations, ideal if you want to explore a range of impressive coral species and a variety of beautiful ocean wildlife. If you are looking to explore a truly unique corner of Asia, a Philippines booking will allow you to enjoy this magnificent country.
The Voyage Prive travel expert's opinion on travel to The Philippines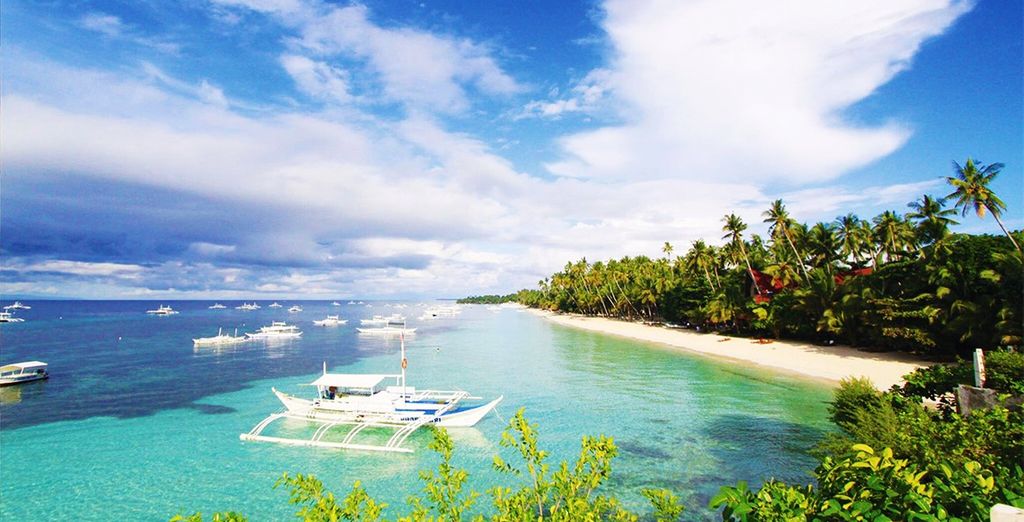 The Philippines is a beautiful destination, ideal for a variety of travellers. A haven for outdoor lovers, many of the island's picturesque golden sands and clear blue waters make it perfect for a relaxing break. History lovers will want to explore many of the country's majestic historic sites. The islands also offer a fantastic way for adventure lovers to experience a range of thrilling activities in beautiful surroundings.
Filipino food is gaining notoriety throughout the world. The country's cuisine takes inspiration from the past, so whether you try Kare-Kare or Lechon, you'll be able to experience an authentic taste of traditional food. The country has a rich variety of culture and beautiful weather making it an idyllic holiday destination.
Top 5 things to do/see in The Philippines
1. Enjoy Scuba Diving in Diver's Heaven
One of the most popular diving locations in the country, Diver's Heaven is located in Balicasag which you can visit from Alona Beach. This is an ideal destination for any level of diver. Whether you're a beginner or an expert, you'll be able to see a whole range of sea animals. From turtles to barracudas and eels to manta rays, there is a beautiful array of wildlife on offer.
2. Visit the Chocolate Hills
Covering an area of over 50 square kilometers, the Chocolate Hills are located in the Bohol region. Renowned worldwide for its natural beauty, they are a set in a majestic landscape offering stunning views across the region. Though their history is unknown, the various rolling hills bring in multiple tourists to the region. Arguably the most famous region in the country, the hills give you a stunning reason to visit the area.
3. Take a historic tour of Corregidor Island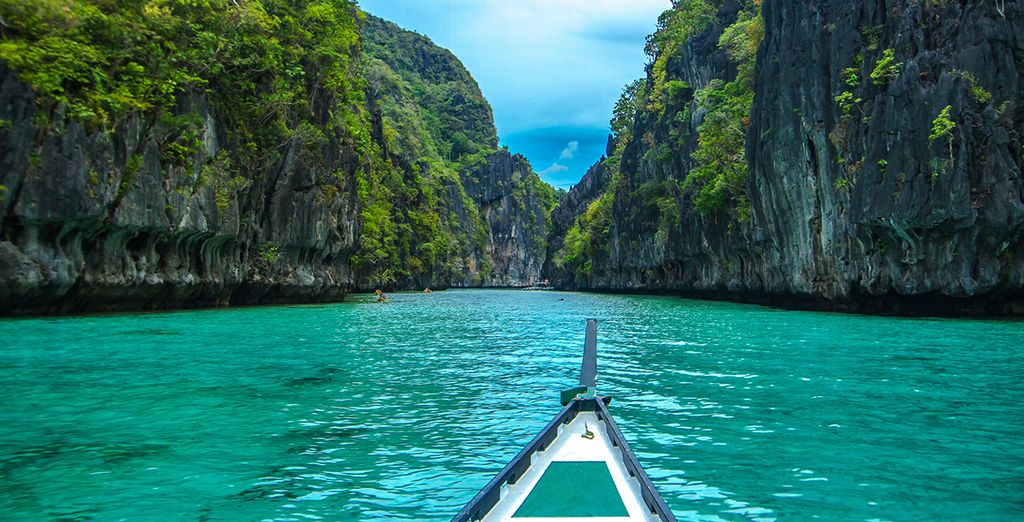 History fans will want to explore the sites of Corregidor Island and learn why it played a key role during World War Two. The island is home to many historic sites, and the island's guides will teach and show you exactly where key battles took place during the war. The island is home to multiple ruins, and hidden passageways offering photographers the perfect opportunities for great pictures.
4. See the Banaue Rice Terraces
An outstanding display of humans' ability to work with nature, the Banaue Rice Terraces are an artistic array of terraces carved into Ifugao's mountains over two thousand years ago. This beautiful landmark offers a fascinating insight into the culture of the region and adds to the allure of this stunning region. The plantations were once left abandoned but were revived by some of the area's younger workers.
5. Marvel as you travel along the Puerto Princesa Underground River
One of the most fascinating sites within the Philippines, the underground river is unlike any other destination. A world heritage site, this river cruise offers you a breathtaking way to travel down the world's longest subterranean river, passing underground and through many majestic caves. This is an unforgettable way to explore one of the country's outstanding hotspots.
Which hotel to choose in the Philippines?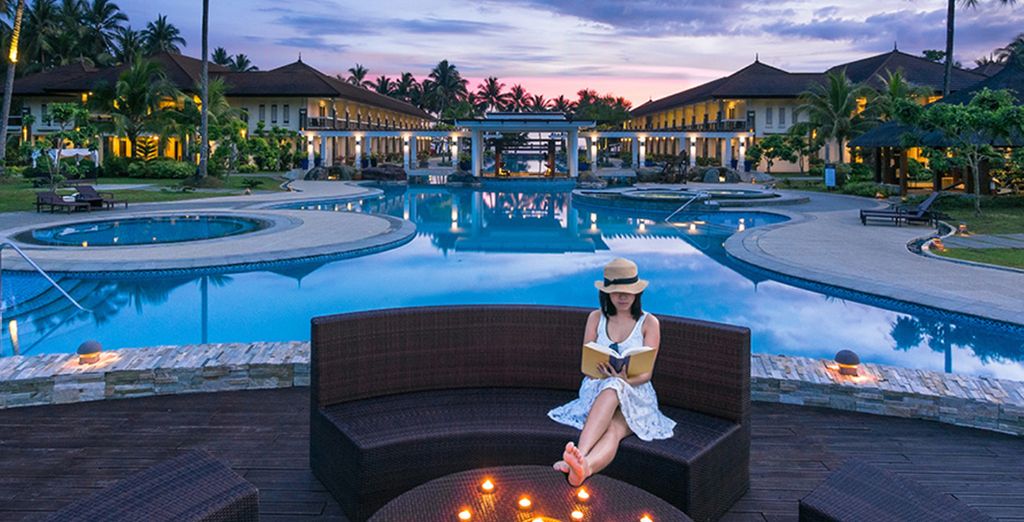 It can hard to decide which venue you want to stay when contemplating your Philippines booking. Fortunately, we have a selection of offers for you.
Located in the south of Panglao Island, Amorita Resort Panglao 5* is a boutique hotel set on a clifftop offering you outstanding Filipino hospitality. You'll also be able to enjoy outstanding views overlooking the nearby Bohol Sea.
A perfect resort for honeymooners or sunseekers, The Lind Boracay 5* is a trendy beachfront hotel, offering fascinating sea views in one of the country's most beautiful locations.
Practical information about the Philippines
Dependant on the time of the year, the weather can have an impact on public transport. Buses and boats can often be affected by the weather so make sure your plans are flexible.
As with many other countries in the region, visas aren't required for a visit to The Philippines providing your stay is under thirty days. You will need to make sure your passport is valid for six months after your trip.
What is the weather in the Philippines?
The Philippines covers a vast expanse of land, so the weather can vary depending on where you are staying. In general, the climate is hot and humid so sunglasses and suncream are necessary. Between November and May, the weather is typically warm and dry. The wet season usually occurs between June and October, and there can be a chance of typhoons throughout the latter part of the season.
What budget to plan?
With so many islands to see and places to visit, it's important to ensure that you properly plan your budget. The Philippines is a relatively cheap country, giving you the flexibility to enjoy more for your money. An average daily budget of around £30 should allow you to enjoy you a selection of fun activities, try traditional Filipino food and cover your transport costs. Alternatively, a daily budget of £50 will allow you to also purchase additional souvenirs and enjoy even more activities.
Discover our Philippines tours and holidays to the Philippines, booking.
FAQ Booking Philippines
The luxurious Amorita Resort 5* is located on top of a magnificent cliff with a breathtaking view of the Bohol Sea. Enjoy spacious suites, two infinity pools, a private beach, yoga classes and a spa. The Bluewater Panglao Resort 4* is a magnificent complex with a luxurious design, a private beach surrounded by coconut trees, several pools and a spa with massages.
Voyage Privé's travel experts negotiate for you luxury hotels and deals up to 70% off ! Don't wait any longer to book your trip to the Philippines !