Dubrovnik City Breaks
Looking for City Break Deals in Dubrovnik ? ✅ Enjoy Luxury Accommodation up to 70% off to discover the beautiful Pearl of the Adriatic ⭐.
City Breaks in Dubrovnik : Five Things to See and Do
1. Game of Thrones Walking Tour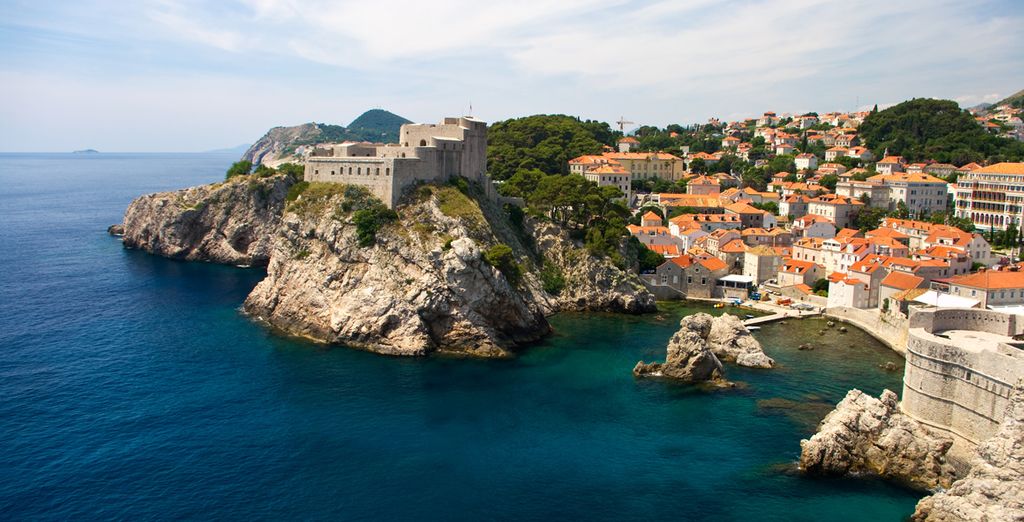 Fans of the hit television show and book series will love getting to see the beauties of Dubrovnik as the knowledgeable guides lead you through city scenes that you will recognise as Kings Landing. Dubrovnik is so beautiful and fantastical that the directors decided to use the exquisite Rector's Palace as the setting of some of the Qarth scenes.
2. Walk the Ancient Walls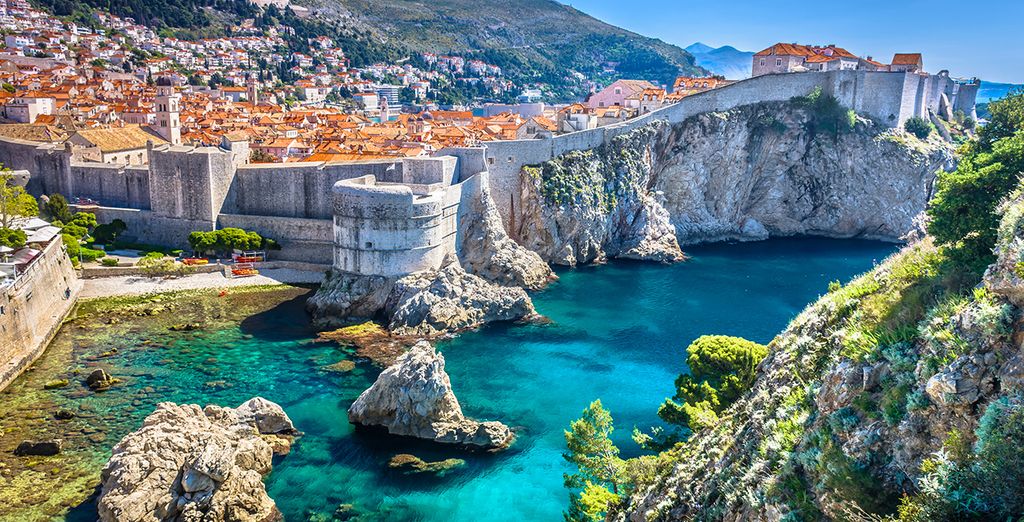 Like many medieval cities, Dubrovnik had a sturdy wall surrounding the heart of the city. Unlike many medieval cities, Dubrovnik's ancient wall is still standing and is largely intact. Walking a circuit of the walls is an excellent way to admire panoramic views of the beautiful city and the nearby sea and it is one way to get your steps up too! The circuit is one way only to prevent collisions and bottlenecks, so do be sure to go the right way! There are only three access points on and off the mile and a half long circuit, but why not go right around for the full view? Large cruises tend to visit in the morning and can make the walls pretty crowded, but they are gone by afternoon – so why not eat an enormous lunch then walk it off in peace? Or you can descend into the wonderful Old Town, and explore the market for fresh fruit, veg and other odds and ends.
3. Kayak Sunset Tour
A three hour long kayak tour of the city's sea front and the small nearby islands, your booking includes a sandwich in the middle of the tour and a glass of champagne or wine on your return. Choose between regular kayaks, and glass bottomed ones through which you can see under the water.
4. Cable car at sunset
If kayaking sounds too strenuous, take a five minute cable car up to the top of the hill, enjoy a leisurely sunset meal and then return under twilight and sparkling stars. Perfect as a solo experience or as a romantic rendezvous.
5. Isolated Idylls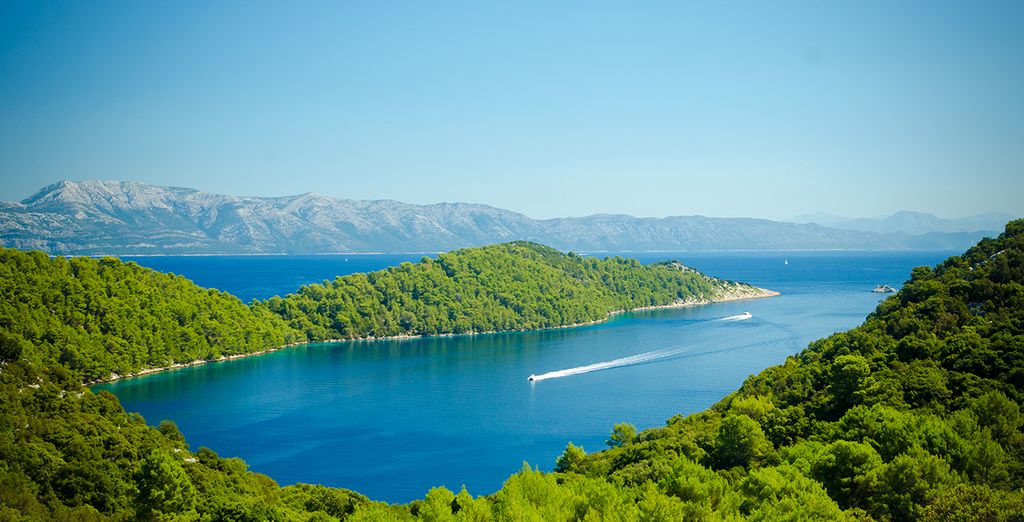 The island of Lokrum has houses and buildings on it, but no one is allowed to spend the night there. This is because when an aristocrat demanded that the monks living on the island all leave, the last monk to leave the island cursed it, and it is thought to be unlucky. You can visit, though, and it tends to be peaceful and quiet. Similarly, the island of Daksa, a little further away is uninhabited but you can visit. It was the scene of a terrible massacre in 1944, of around fifty people thought to be collaborators. Finally, across the bay from Dubrovnik, further along the coast, there is the abandoned luxury Hotel Belvedere. Built in 1985, but destroyed by bombing in 1991 during the Siege of Dubrovnik, the hotel has never been restored or rebuilt and the ruins can be explored by careful adventurers.
The Best Hotels for a Dubrovnik City Break
Conveniently, and perhaps symbolically, located between Dubrovnik airport and the Old Town this gorgeous, award-winning hotel is a mere ten minutes from the heart of the city by bus. You can also mix things up a bit and try a water taxi – it is a little more expensive, but a unique way to travel and a wonderful way to see the city from a different perspective. Relax by the spa, swim in the beautiful sea, or simply sit with a drink and people watch before heading out to explore the bay of Mlini and the heart of Dubrovnik.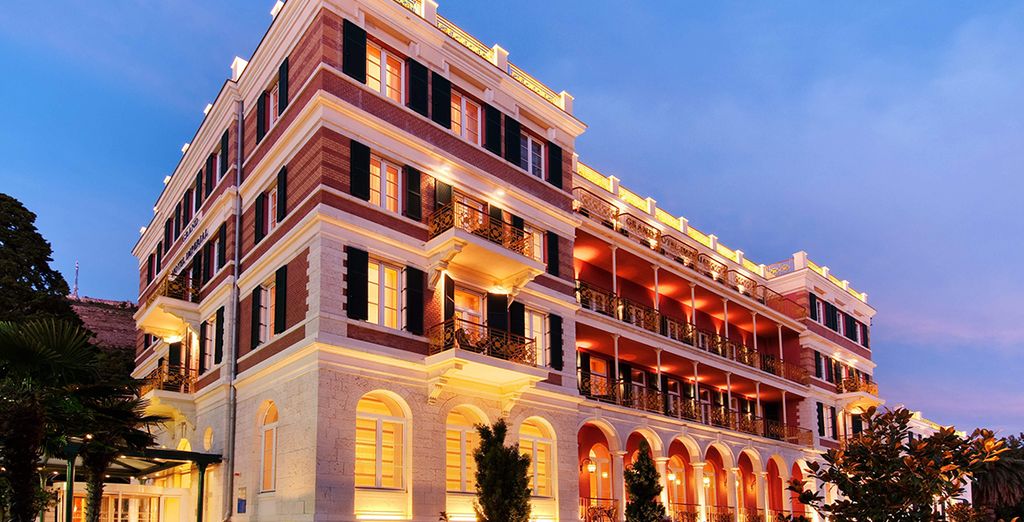 Another award winner, this hotel is even close to the heart of the city combining the best of modern convenience with a 19th century façade, and cool marble and wood offset with vibrant and warm colours that mirror those of the city roofs. Work up a sweat in the gym, or relax with a massage or visit to the hammam, before enjoying a dinner in the bar before dinner overlooking the water.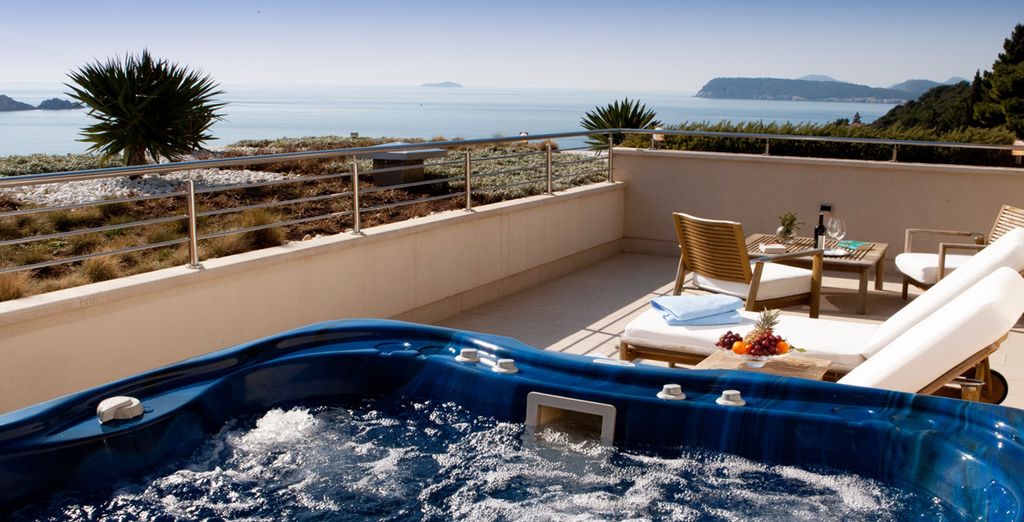 Just fifteen minutes from the bustle of lively Dubrovnik, you will feel as though you have stumbled onto a hidden jungle kingdom in this gem of a hotel. Surrounded by lush vegetation, you can stretch out on the private beach or laze by the pool. If you are feeling energetic you can hire a bicycle or hit the gym, while more leisurely souls might prefer the spa or hammam instead. The name 'More' means sea, and each room has a decidedly nautical décor theme.
Plan Your City Break in Dubrovnik
Dubrovnik began its transformation to tourist hotspot as a cheap and quiet alternative to the better known European cities and resorts, but has rapidly grown in popularity as the word about its fairy tale beauty has got out.
The best time of year to go to Dubrovnik
High summer brings hundreds of tourists, some arriving every day in the thousands on cruise ships. They do move on pretty quickly, but it can be a disorienting experience if you are not expecting it. These cruises end in late August, but the weather and sea remain warm throughout September and October, making these two months excellent ones for travelling.
Getting to your Dubrovnik city break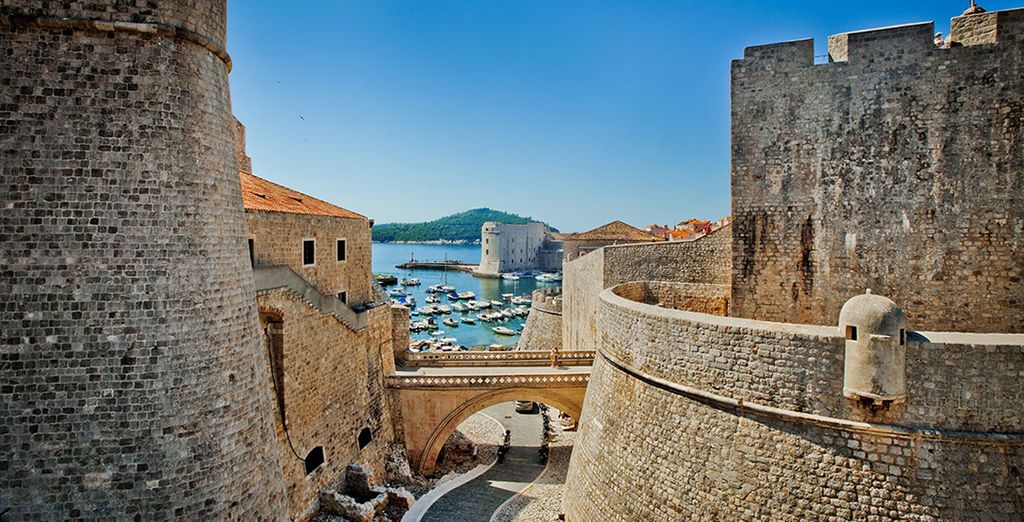 You can get to Dubrovnik in a number of ways: you can fly into the nearby airport and then catch a shuttle bus, or you can come by car, rail or even by ferry. If you are into cruises, you could even join a cruise that has a stopover in the city, before continuing on your way.
Where to eat? The best districts and restaurants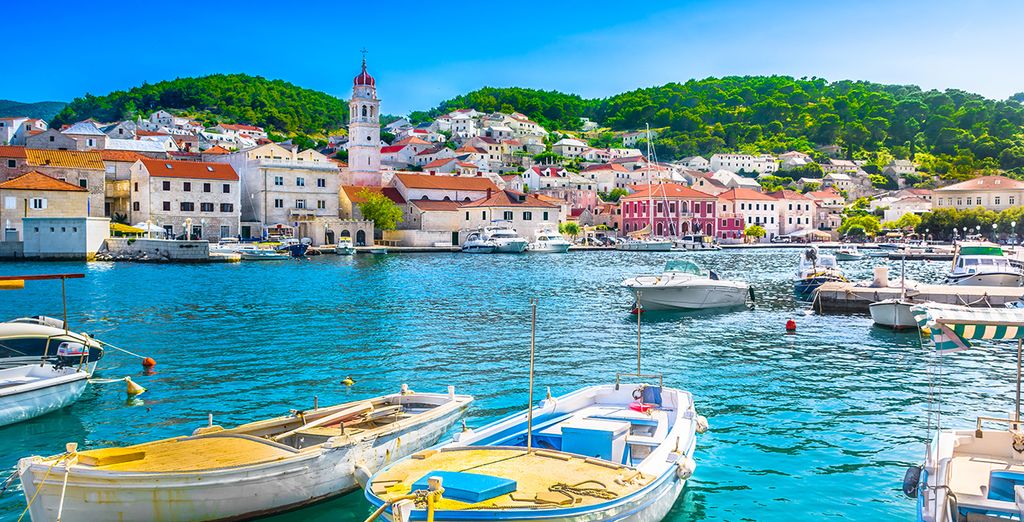 Dubrovnik is bursting with fine eateries offering wonderful local Croatian food and international cuisine made to the finest standards. Some of the restaurants to look out for include: Restaurant 360 which has a Michelin star and is rumoured to have a magnificent wine cellar of some 6,000 bottles, Nautika which calls itself Dubrovnik's finest restaurant with some justification, and then, for something a bit different you could try Azur for Asian-Med fusion food.
Nightlife in Dubrovnik
Dubrovnik has more of a drinking and socialising culture, but there are a few clubs that will offer you a fun night out. Especially if you head there fashionably late, after a few drinks at a pub!
Our Practical Advice for a City Break in Dubrovnik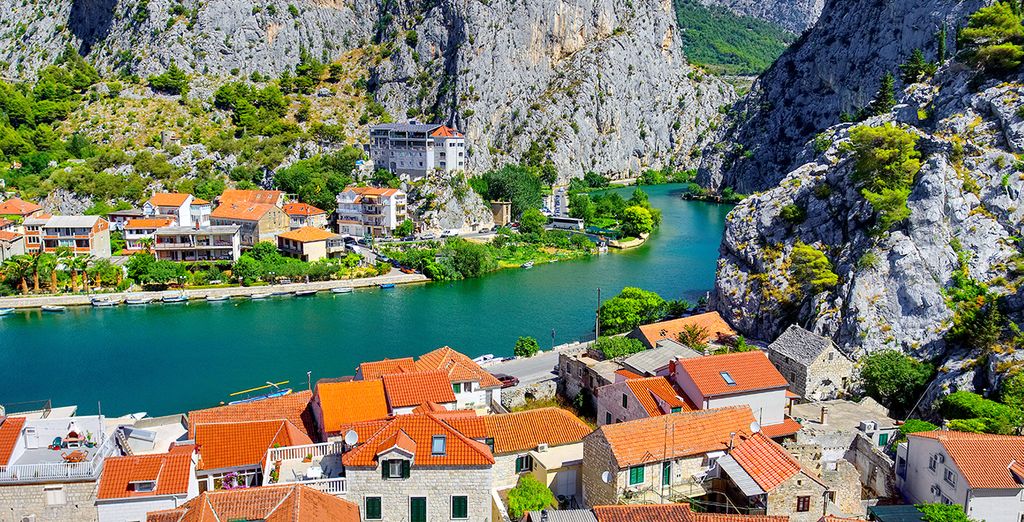 Dubrovnik is largely a safe town for you to get about day and night, but do be wary of drinking the tap water – ask your hosts if it is safe and if in doubt, stick to bottled water for the duration. Credit cards are widely accepted, but this is not universal, so do check before ordering food or drinks that you will then not be able to pay for, especially if you use American Express as this is the least accepted credit card.
What to pack for your Dubrovnik city break
Bring sunglasses, sun cream, a swimming costume and cool clothes if you are travelling in summer. Winters tend to the mild side, so a warm coat should be plenty unless the country is enjoying a cold spell.
What budget to plan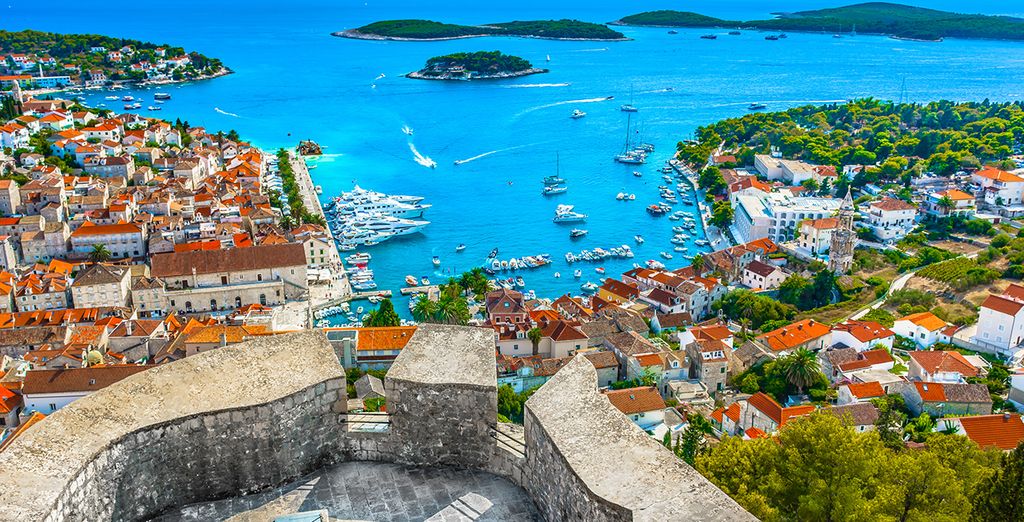 Dubrovnik makes a fair amount of income from tourists, and as such the prices are on the way up – which is to say that they are reasonable for Western Europe, but perhaps a disappointment if you are looking for a super cheap holiday. Budget around 70 euros a day per person after accommodation, and you should be able to enjoy everything that you like.
Having said that: Dubrovakca Kuca sells the most wonderful souvenirs, authentic and made in Croatia, rather than the usual imported tat, and is well worth a visit if you are looking for something uniquely Croatian.
Useful information before going to Dubrovnik
The official language is Croatian, but most people speak enough English that you will be able to communicate. Do make attempts with Croatian greetings and pleasantries: these efforts are usually met with delight.
Croatia is in the EU and will accept the euro, but the currency is the Croatian Kuna. If possible, pay with Kuna as the exchange rate is inevitably worked out in the favour of the vendor, and your change will almost certainly be in Kuna even if you pay with euros.