Holidays in November
November in Europe tends to be a chilly affair, a time when harvest is done and the fields are a dull fallow brown under grey, often rainy skies. Why not get away for a while, enjoying a quick break from routine to explore somewhere new and different – and perhaps much warmer to boot?
The Voyage Prive Expert's Opinion on Holidays in November
November holidays are ideal for older couples whose children are at uni or have otherwise left home, or conversely, for those with very young children who are not yet in school. The main holidays and half-terms fall outside the month, so hotels and resorts tend to have better availability and, often, cheaper prices. This makes a quick November holiday a temptation that can be hard to resist – so why not indulge yourself?
Where to Go in November: the best beach holidays
Mexico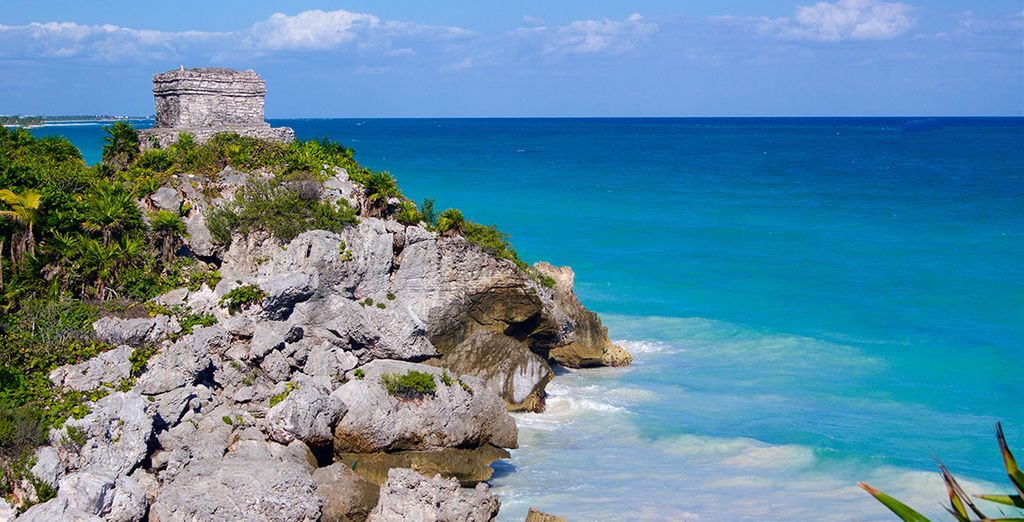 Mexico can get punishingly hot, but November is quite a pleasant time of year, with highs up to 30°C and an average of around 25°C – perfect for a quick beach getaway just as Europe and the UK plunges into the cold greyness of autumn. In between leisurely days at the beach, you can explore ancient civilisations, enjoy modern spectacles and see the authentic Mexico on day trips away from the usual tourist hot-spots.
Cape Verde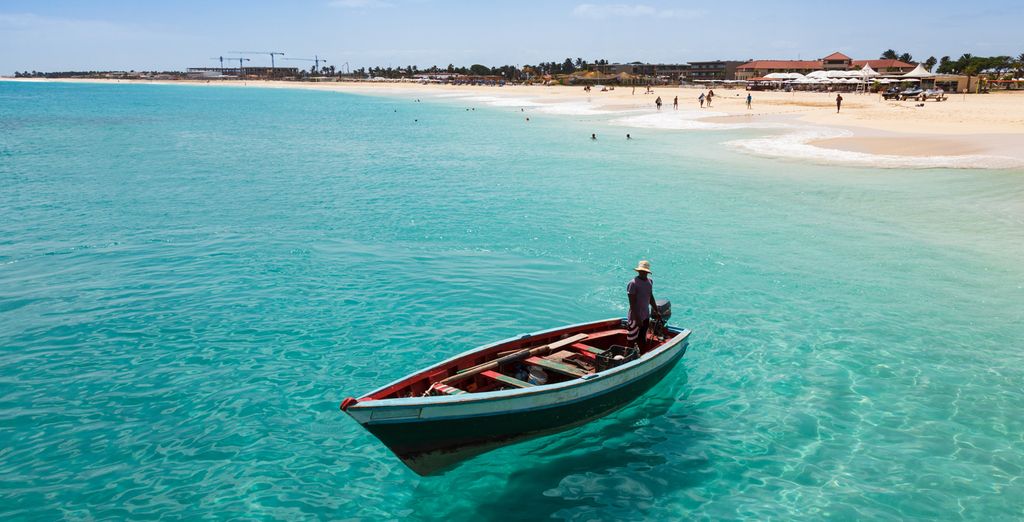 On a map of the world, find the point where the border between Senegal and Mauritania meet by the sea. Draw a line west for about 570 miles (or equivalent on your map) and the point of your pencil will be approximately in the middle of the group of islands that make up Cape Verde. Blessed with year round sunshine and patches of thick lush vegetation in between more arid zones, this island destination is perfect for a blast of sunshine to top up your tan before Christmas is upon us.
Holidays in November: most popular city break destinations
New York, USA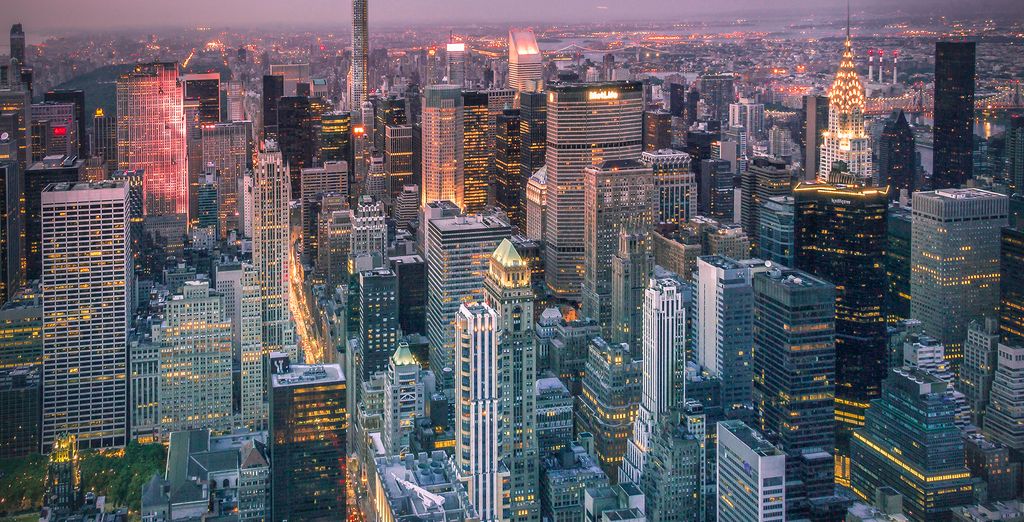 Thanksgiving falls towards the end of November and the USA gears up for some serious shopping days immediately afterwards. If you are looking to grab up some unique Christmas gifts, why not take your Christmas gift budget over to New York and see what great deals you can snap up? You can even arrange to experience an authentic Thanksgiving meal with your fellow travellers, before walking through Central Park, admiring the ceiling of Grand Central Station and visiting the huge array of museums and galleries to which the city is home.
Budapest, Hungary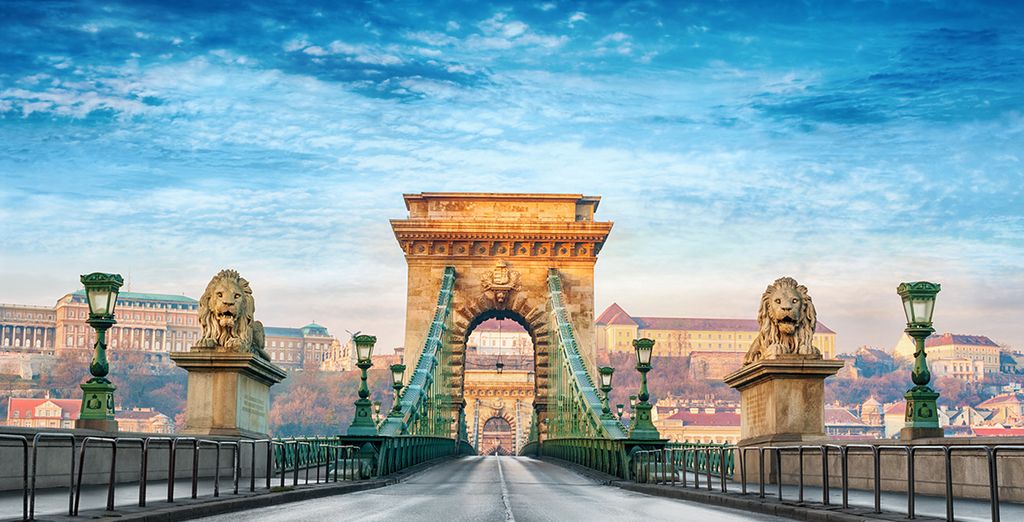 The twin cities of Buda and Pest, separated by the width of the Danube, are a great place to visit, especially in November just as the early Christmas markets are beginning to gear up with sparkling lights, beautiful handicrafts and unique and memorable gifts that will help you to get the perfect gift for everyone back home. Even without the shining allure of Christmas lights and novelties, Budapest is a beautiful city, packed with wonderful architecture and a rich culture and strong historical ties. If you need to get away for a short city break, Hungary is ideal.
The Best Places for a Family Holiday in November
Portugal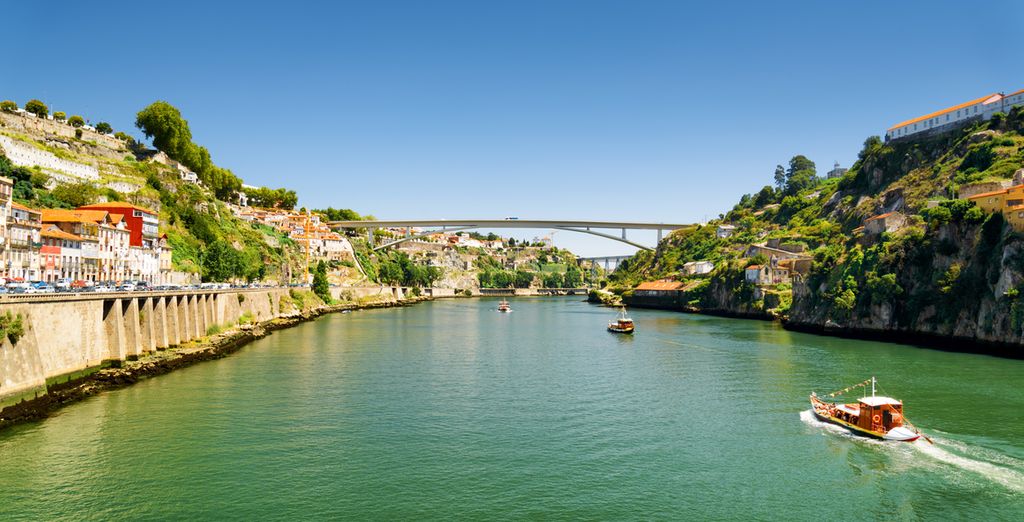 If you have toddlers too young for school, or recent school leavers about to start work or waiting for apprenticeships to come through, why not take advantage of school being in and grab a bargain. Portugal will be cooling down towards autumn, but temperatures will still range comfortably between 15°C and 20°C which is a great temperature for exploring a new country and getting some lovely winter sun photographs in your albums.
Rhodes, Greece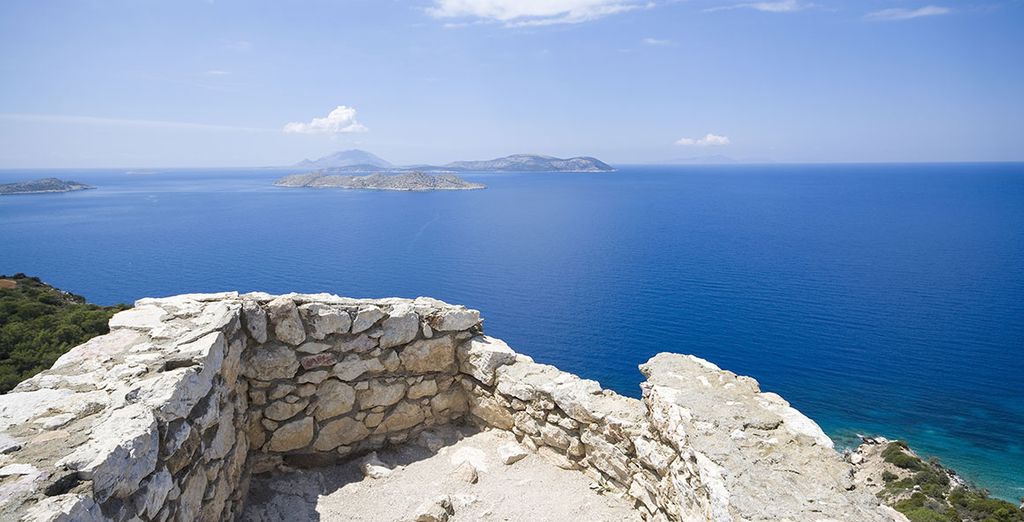 The Greek island of Rhodes has a great climate year round and is packed full of historical features and stories: from a World Heritage Medieval Town to the Temple of Apollo to The Acropolis of Rhodes. You can even get the children working out where that ancient Wonder of the World, the Colossus of Rhodes, would have stood precisely – and what happened to it when the earthquake struck!
The Most Romantic Spots for Couples Holidays in November
Tokyo, Japan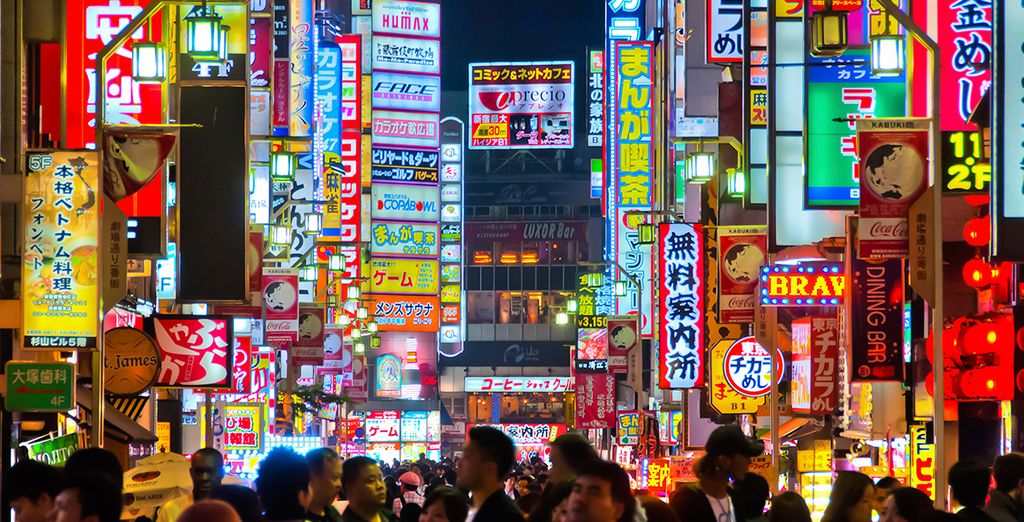 There is no doubt that the Japanese have a unique approach to life, taking delight in trends and fashions that more western minds might dismiss as superficial or unnecessary. But they are necessary in the play hard, work harder country and travelling the country with your loved one can help you to get a great insight in the charm and fun offered by this wonderful and extraordinarily polite society.
Bali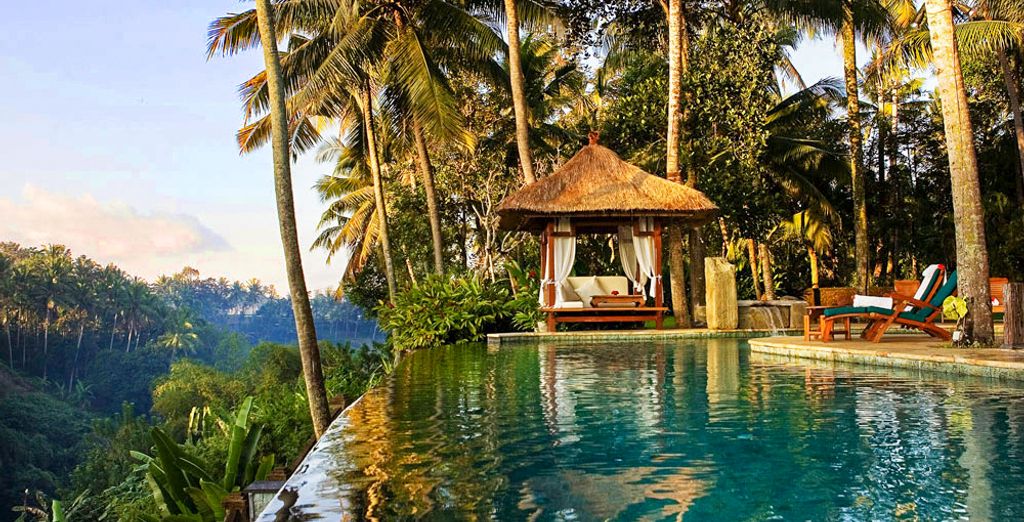 Why not book a few days for the two of you at a wellness retreat where your nerves can unjangle themselves as you relax, meditate and remember just how much you love each other? Bali can be quite crowded if you stay on the main tourist track, but there are plenty of peaceful oases left if you choose the right place and the right time to go.
Our Best Hotels for November Holidays
1. Secrets Akumal Riviera Maya 5* - Mexico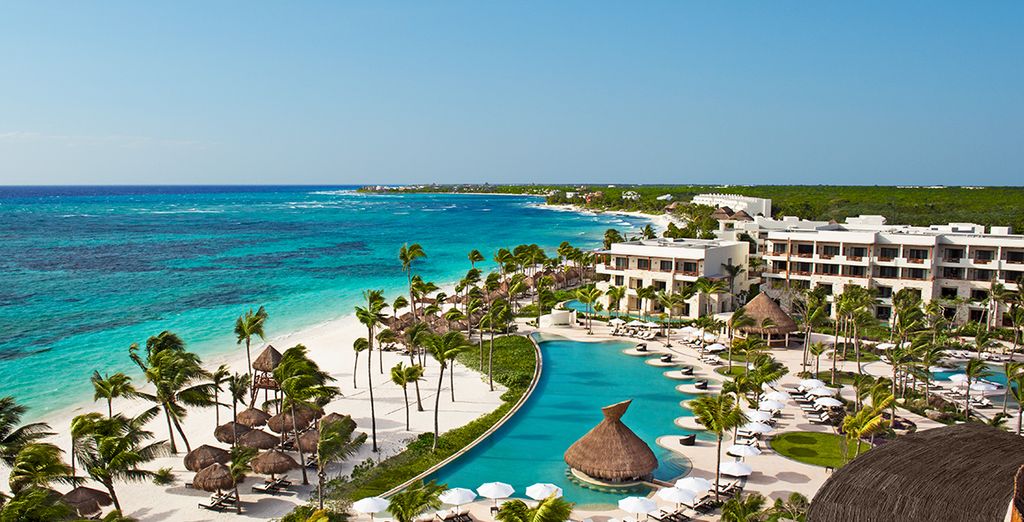 For a restful adults-only break on the exquisite Mexican coast, the Secrets Akumal Riviera Maya hotel has it all. You can even get a suite with its own swim-up pool, if three swimming pools and a pristine stretch of private beach where white sands touch base with aquamarine waters is not enough water fun for you. Six high-quality restaurants offer the best of international and local cuisine, including the twenty-hour four Coco Café which is there when you need a midnight snack. The rooms are spacious and cool, with large windows overlooking the sea or the hotel's well-kept gardens and you will be treated with such welcome and courtesy that you will never want to go home!
2. Praia Verde Boutique Hotel 4* - Portugal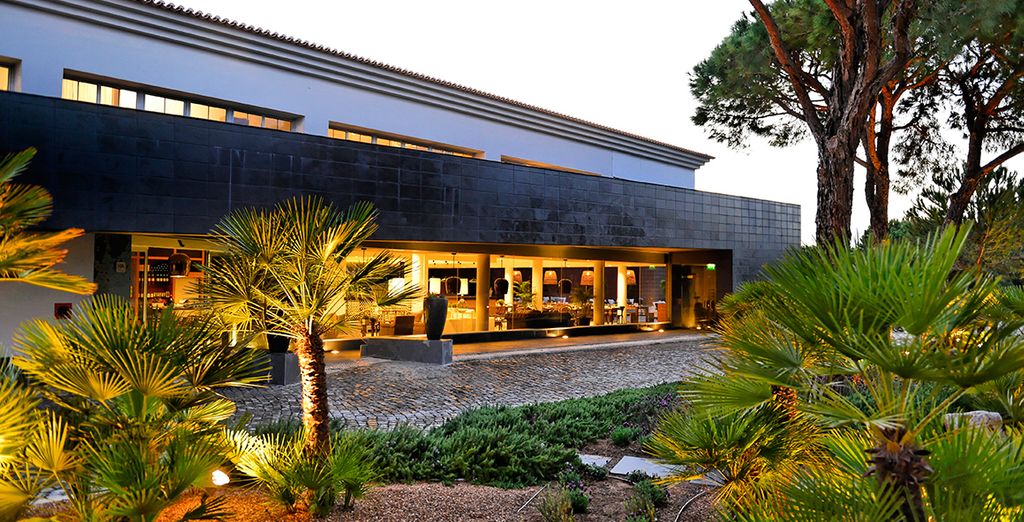 Bring your small family to the delightful Praia Verde Boutique Hotel, where you have a kitchenette of your own, perfect if you have dietary restrictions or fussy toddlers to think about. You can laze by the pool or head down to the beach where one of the many shady parasols belonging to the hotel could have your name on it. For older families, there are as many as six golf courses nearby, and you can spend a happy day chasing the little white ball, bonding as a family and perhaps discussing a recent school-leaver's plans for the future. The hotel rooms are comfortable and offer a separate living room area, as well as the fully equipped kitchen.
3. Mamasion Hotel Andrassy 4* - Budapest, Hungary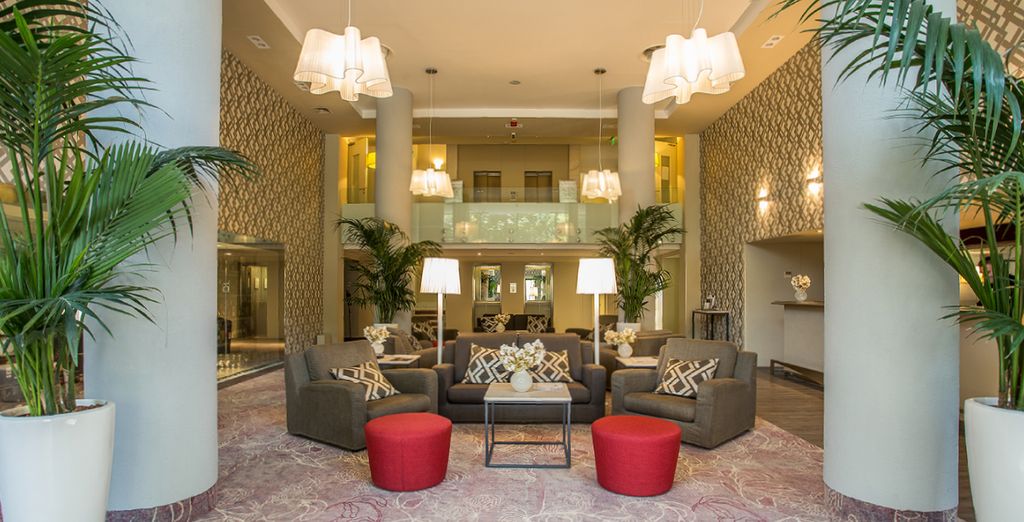 The Mamasion Hotel Andrassy was built in 1937 and despite its relatively short history it has a lot of it. There is a reciprocal arrangement with a nearby sister hotel at which guests can use the facilities which include a gym, spa and some other amenities. Onsite, the rooms are luxurious with large beds and immaculate décor, but the real benefit of this hotel is its location in the heart of the city, so you can get exploring within minutes of finishing your breakfast.
4. Atrium Platinum Luxury Resort and Spa 5* - Rhodes, Greece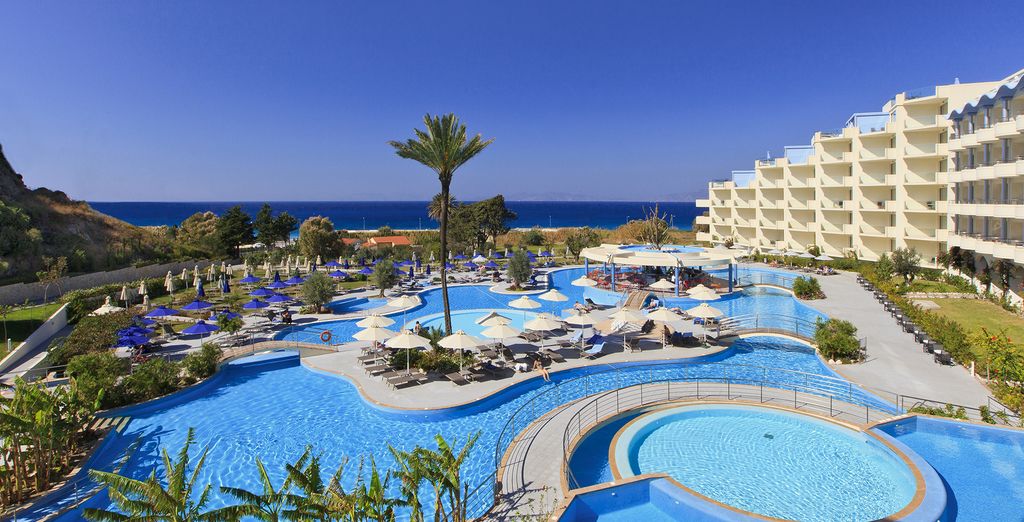 This stunning Atrium Platinum Luxury Resort and Spa has everything you could possibly want in a hotel: handy to the city for all the bright lights and social life that you could want with the tranquil leisure of a resort. In November it might be too cold to swim on most days, but there is plenty to do otherwise: from exploring nearby Rhodes to your children enjoying hours in the kids zone with plenty of fun and educational activities – while you enjoy some downtime, naturally! The rooms are comfortable and cosy, the people are friendliness personified and the service is second to none.
How to Book Your Hotel for Your November Holidays
If you are game for a November holiday, why not have a look on our website and see which destinations appeal the most to you? You can sign up to the newsletter, and even create an alert for your preferred hotels so that when a bargain is available, you are among the first to know. Then simply click on the link, choose your dates and the size of the party and put down your deposit, all in about ten minutes, from the comfort of your own home.
What's the Weather Like in November?
Before travelling to any destination, keep an eye on weather trends. In some of the Caribbean countries it can be when a late hurricane or storm blows over, while in the southern hemisphere early snows can sometimes strike. In general, with care, you should be able to enjoy a good November holiday without the weather causing you too much stress.