Flight+Hotel deals to Greece



Table of contents
Flight+Hotel deals to Greece
Why choose a Flight+Hotel offer for your stay in Greece?
A flight and hotel offer provides you with ease of organisation. With this offer, you don't have to worry about booking a flight and hotel separately. Instead, you can simply book a Voyage Privé package and have some peace of mind when travelling to Greece. Getting this package means that you get access to luxurious places to stay, along with the most suitable flights to and from your holiday destination. Furthermore, a flight and hotel deal can help you to save money on your travel and accommodation options.
Top 5 hotels in Greece by Voyage Privé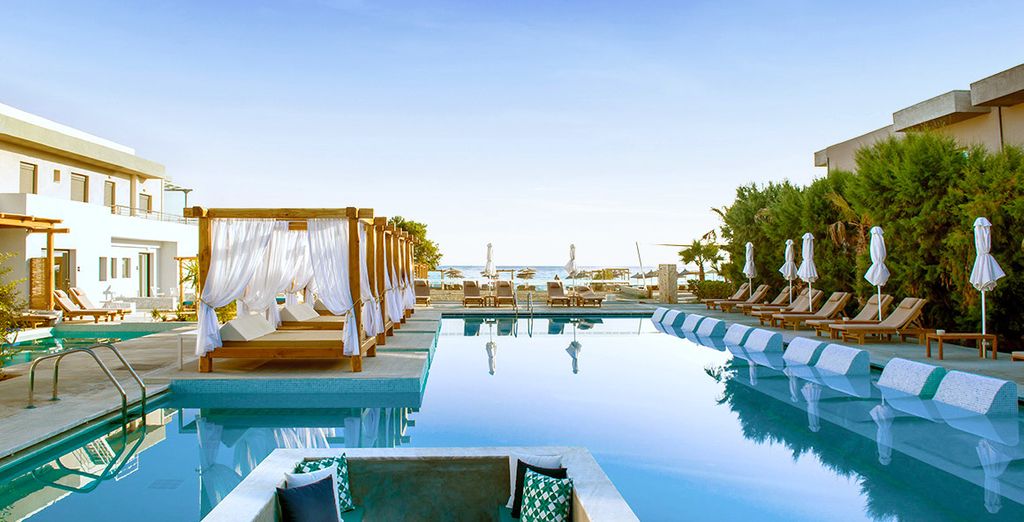 Enorme Lifestyle Beach Resort is a four-star, adults-only resort featuring elegantly furnished rooms and a large pool with serene surroundings and delightful sea views. The hotel aims to offer a tranquil getaway with excellent services and amenities. There are also plenty of fine dining options here.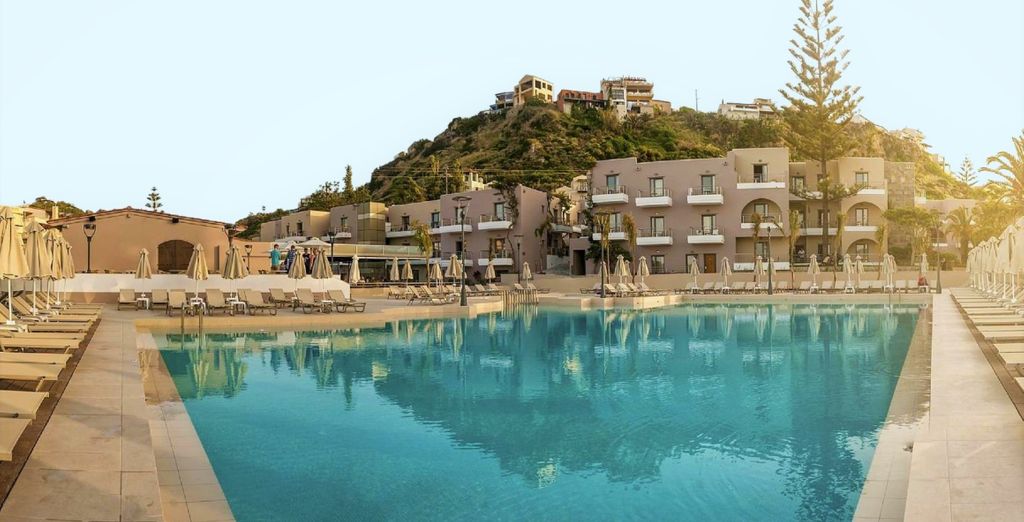 If you are looking for a relaxing family-friendly holiday, Porto Platanias Village Resort is a great best option. This four-star resort has one of the best locations with great food and everything you need for relaxation and family fun, including a large outdoor freshwater swimming pool, one restaurant, two bars, a sandy beach and a 24-hour gym. You can enjoy strolling through the resort's picturesque pathways and gardens.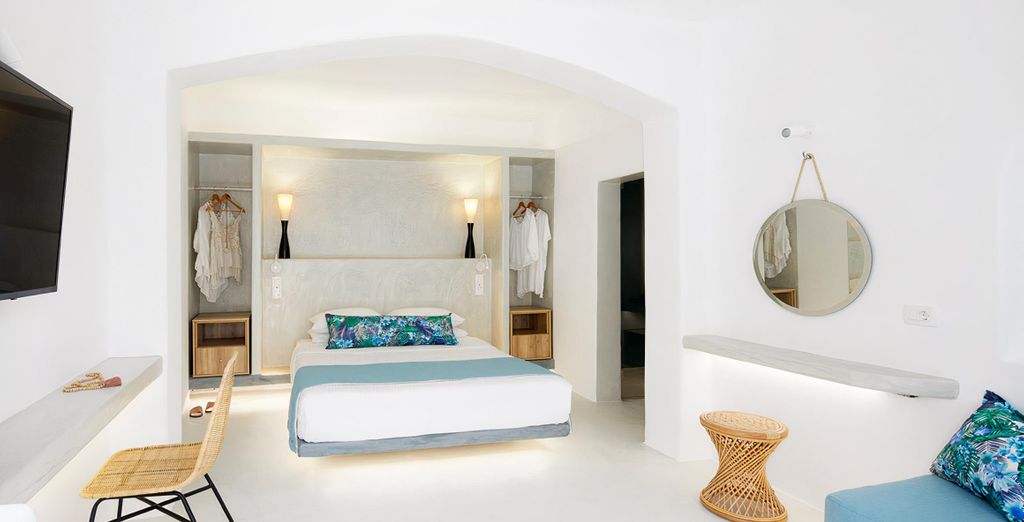 Enjoy the breathtaking Santorini Island during your amazing stay in this five-star luxury hotel. Edem Luxury Hotel provides you with a contemporary-meets-traditional holiday experience where you can choose between a standard and a superior Jacuzzi suite with incredible rooftop views.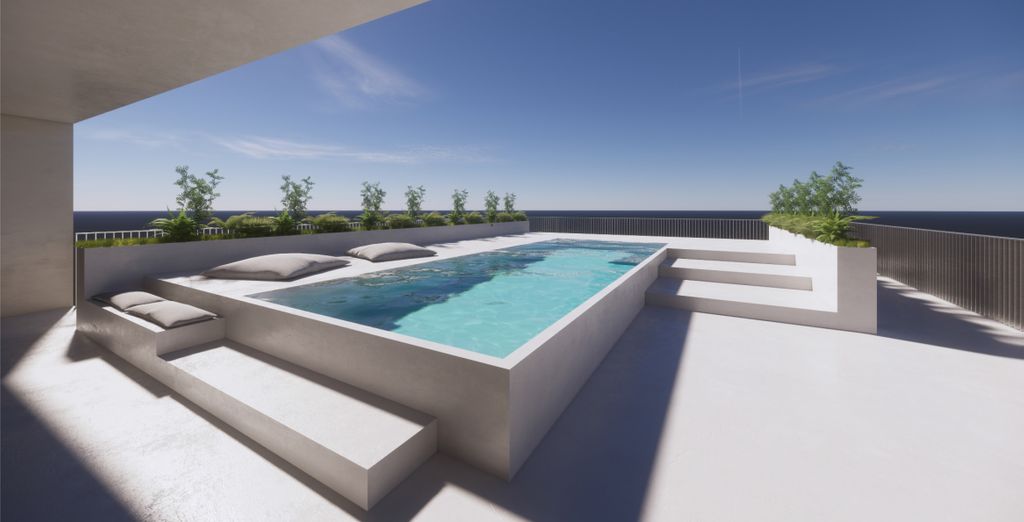 Niko Sea Side Resort is a relaxing, adults-only luxury hotel with dazzling sea views. This modern hotel boasts one of the best panoramic outdoor swimming pools, a selection of bars and two restaurants. There are three room options to consider, all with half-board dining.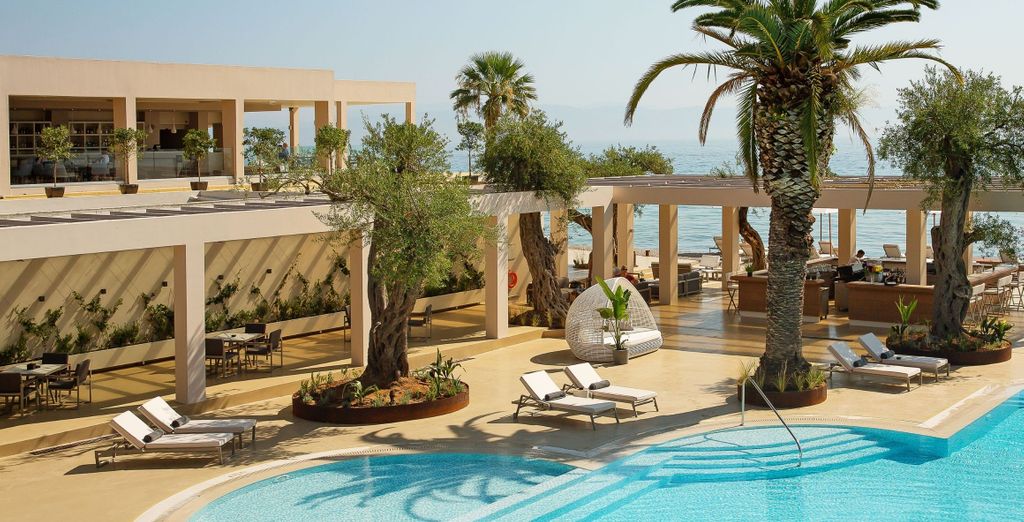 Domes Miramare Corfu is a five-star hotel with tranquil waterfront scenery, a century-old olive tree garden and a private beach. The hotel features an elegant design with nature-inspired interiors. Unwind around the main swimming pool, enjoy the spa facilities and taste delicious food prepared by an award-winning chef as you listen to live piano music in the Blu Bar.
High-quality services at the best price for your flight and hotel deals in Greece
Consider our flight and hotel deals for the best holiday experience in Greece. These deals are reasonable, and they provide you with a convenient travel solution. At Voyage Privé, we collaborate with high-end hotels and the best airlines to ensure that you enjoy high-quality services.
Flight+Hotel Greece: which airline for your flight?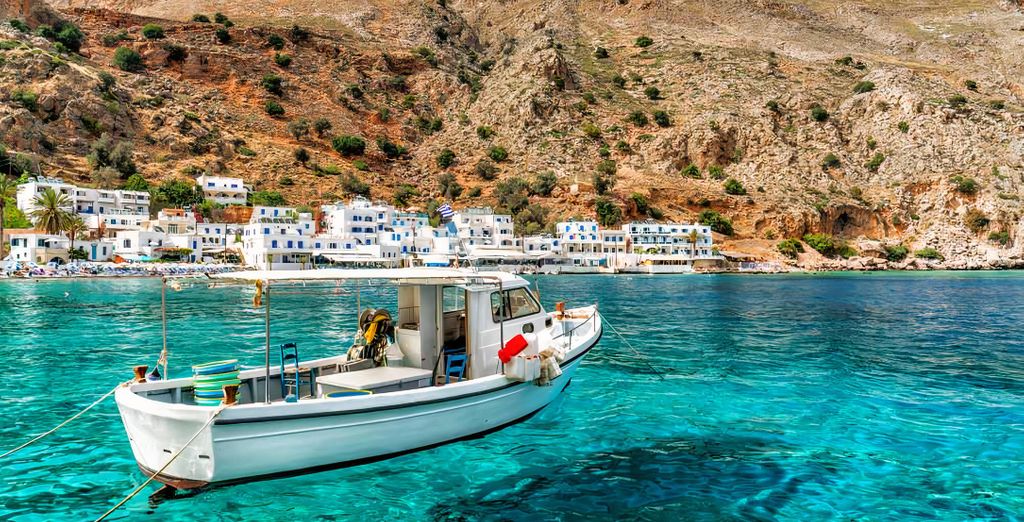 Some of the airlines that offer flights to Greece include Aegean Airlines, British Airways, KLM, Air France and Ryanair. We collaborate with airlines to provide you with the best flights to Greece, whether you're looking for a short trip or a long holiday. If you choose to include the flight, you can pick your departure city and leave everything else to us.
Which airports for your flight to Greece?
From the UK, most of the main airports offer daily direct flights to Greece, including London Heathrow, London Gatwick, London Luton and Manchester Airport. Most of these fly to Athens. Greece has five main airports, Athens International Airport, Heraklion International Airport, Kerkyra Airport, Rhodes International Airport and Thessaloniki International Airport. Athens International Airport has the largest traffic with more than 20 million passengers per annum. A direct flight to Athens from the UK takes around 3 and a half hours.
Voyage Privé's hot deal for a flight and hotel stay in Greece at an exclusive price
Greece is known for its legendary hospitality. When using our hot deals, you are guaranteed to find luxurious accommodation and great service. We work with high-end hotels to ensure that you have a memorable and relaxing holiday experience in Greece.
5 places to visit while in Greece
1. Santorini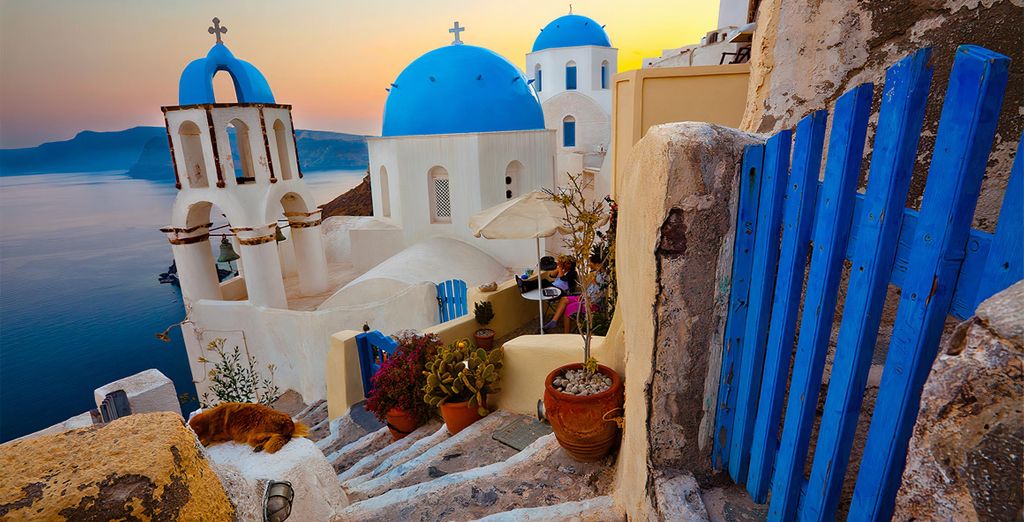 Santorini is probably one of the most sought-after tourist destinations in Greece. This beautiful island is one of the most scenic Greece islands with a picturesque view. Here, you can enjoy the turquoise waters or take a leisurely stroll around the beautiful villages.
2. Corfu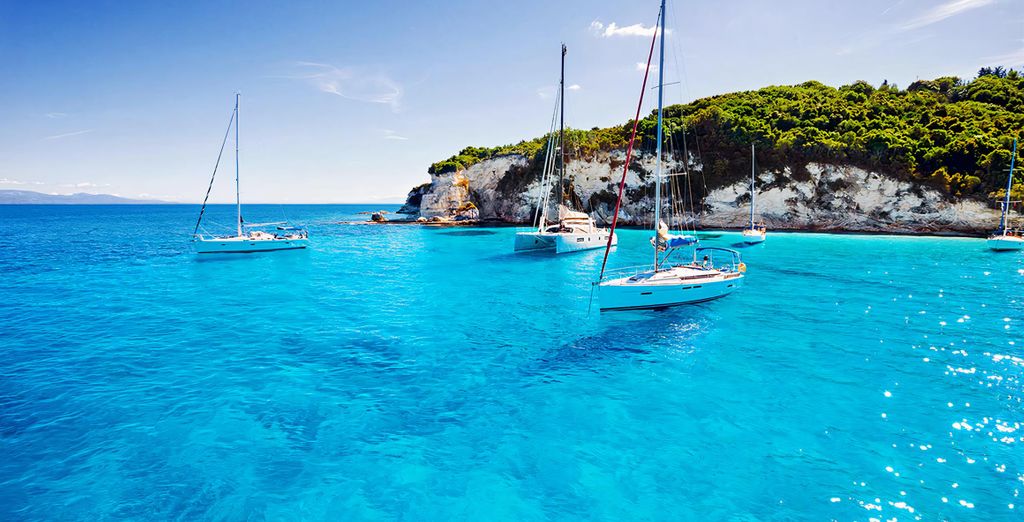 Corfu is another Greek island, which features a rich cultural heritage, some of the best beaches in Greece and rugged mountains. The island also has secluded beaches that help you find your own private paradise.
3. Knossos
If you don't want to spend your entire time on the beaches, you can also learn about the history of Greece. Knossos features some ruins with preserved Bronze-Age relics. A visit to these ruins is among the top things to do in Greece.
4. Athens
Athens is a great city that boasts a rich history. It's considered the founder of Western civilisation and the birthplace of democracy. Athens is a vibrant city that has a lot to offer any type of traveller.
5. Zakynthos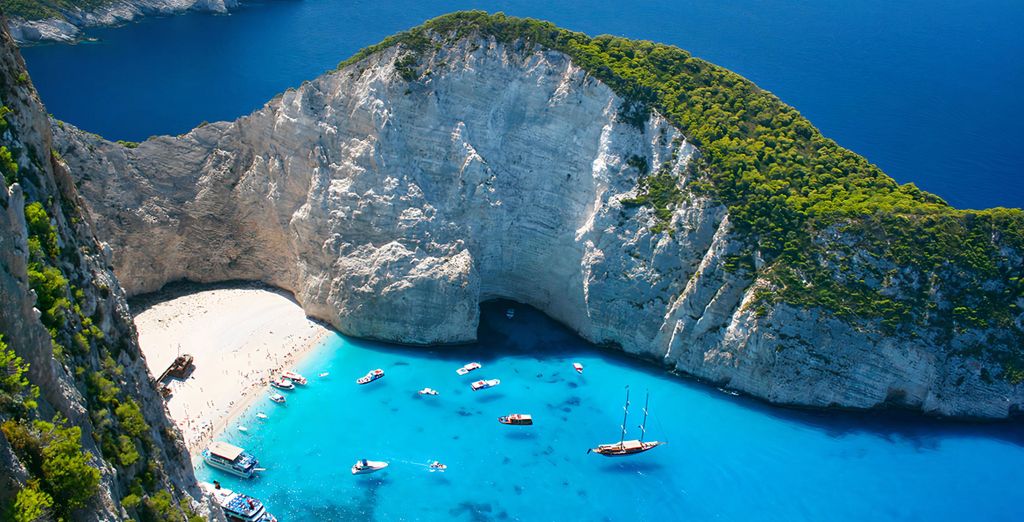 Zakynthos is home to the great nightlife in Greece. Here, you get to enjoy turquoise waters, white cliffs and white sand beaches. The island is also home to Shipwreck Cove, one of Greece's most photographed spots.