China Travel Guide : our best advices
China is an immense country – it spans five time zones (except it doesn't, see below!) and boasts as many as seven or eight major dialect groups that break down into 292 languages that are spoken today. and – and it is impossible to see even a small part of in detail during the course of a holiday. You will have to choose which parts of this immense and fascinating country you need to see and plan your holiday accordingly.
China's cities are famous for boasting a plethora of sky-scrapers and suffering from immense overcrowding, especially in the poorer areas, but China also has wonderful natural landscapes and wide open rural spaces too. Given the size of the country, it is possible to choose an ideal location for a holiday and find it within the borders of China, whether it is beach holiday, a city break, or a restful country retreat.
Travel to China : The Top 10 Things to Do and See
1. Great Wall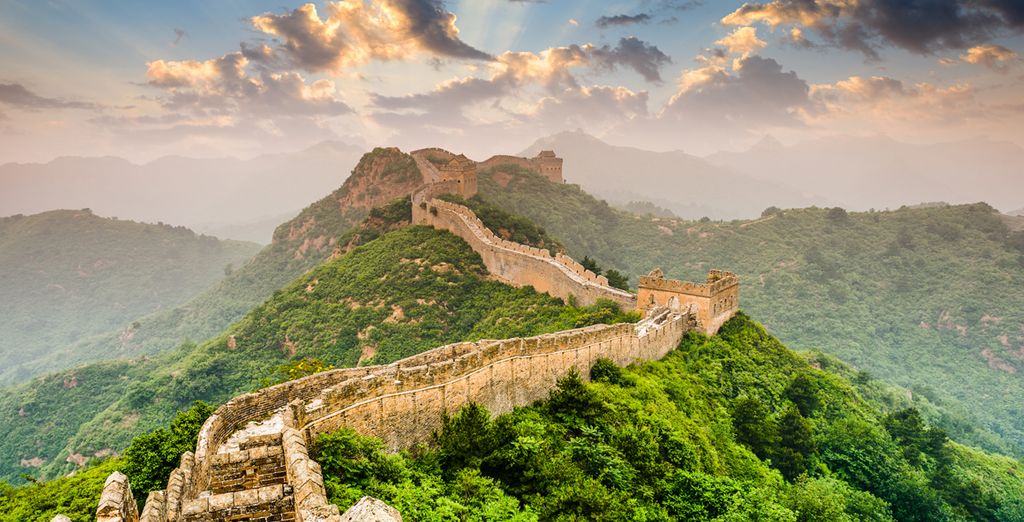 An immense series of interconnected fortifications, walls and guard-posts make up the Great Wall, stretching over 21,000 kilometres (or just over 13,000 miles) and with some parts potentially over two thousand years old, it was once thought that the Great Wall could be seen from space. This is sadly, not true. However, the wall is acknowledged as one of the world's premier feats of engineering and architecture, and far from repelling foreign invaders, it now welcomes over ten million visitors every year! Some parts of the wall are carefully restored to their former glory, while others are in a state of disrepair: the most densely crowded areas tend to be the well-restored ones, but you can choose which you would like to see and plan your trip accordingly.
2. Forbidden City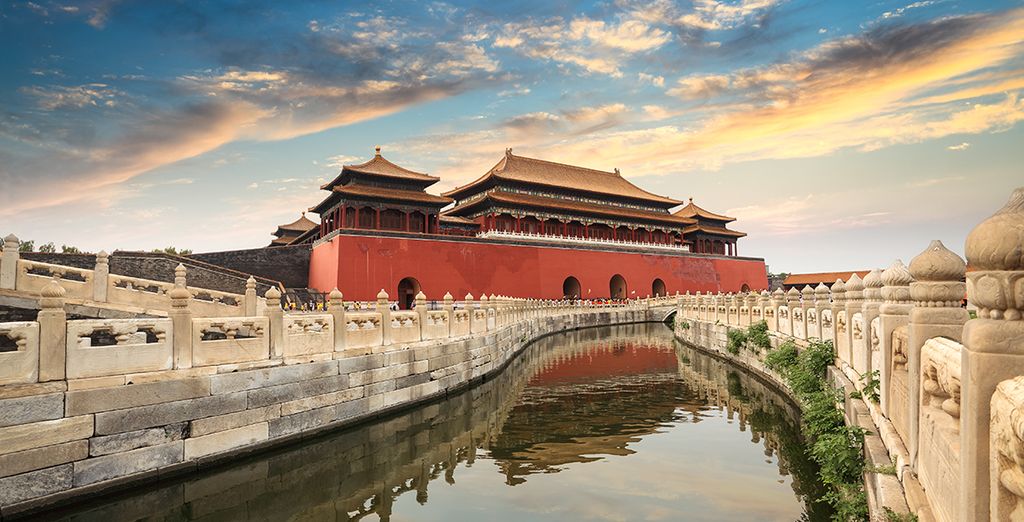 The beautiful home to the seat of government during the Ming Dynasty starting in 1420, and lasting, indeed, until the end of the Quing dynasty in 1912 when the emperor was forced to abdicate, is a complex of 980 buildings spread over more than 180 acres. The name sounds more menacing than it was: the 'forbidden' of the title simply means that no one could leave or enter the palaces without the express permission of the Emperor – something that is standard protocol with monarchs even today. You will need to show your passport in order to gain entry to the Forbidden City, and it can be very hot and crowded. However, most people shuffle along the central path, and miss out on all the hidden gems of the city. Turn left or right as soon as you can, and not only will you see some beautiful buildings and gardens, but you won't be fighting a crowd in order to do so!
3. Yellow Mountain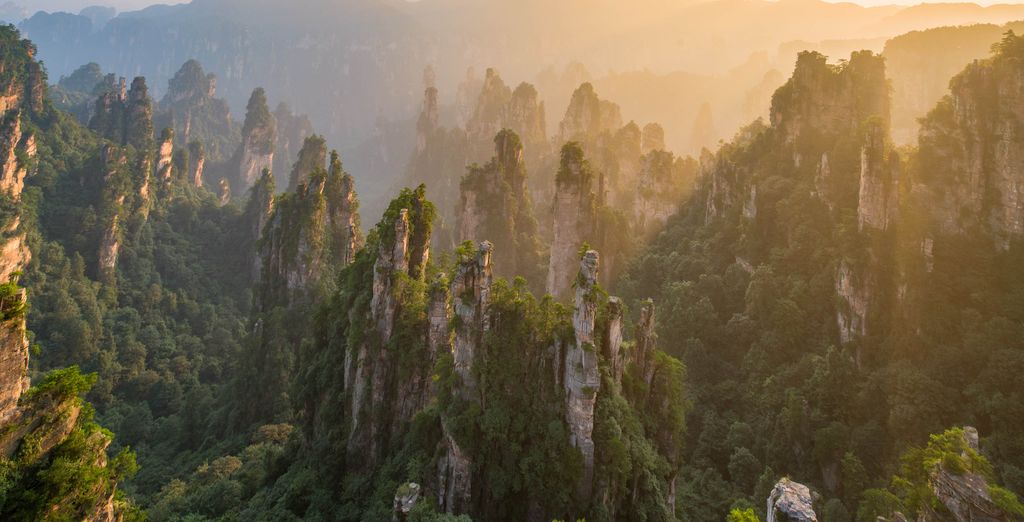 Huangshan means Yellow Mountain, but has nothing to do with the colour of the landscape. Instead, the former Yishan (Mt Yi) was renamed to honour the Yellow Emperor although there are a number of myths about the mountain and the emperor that still abound to this day. The area abounds with gnarled and hardy trees, clinging to weathered rocks and crags, and there is wonderful scope for mystical and ethereal photographs – or some strenuous mountain climbing for experts looking for a challenge! As well as romantic crags, there are ancient pines – the oldest reputed to be about 1,500 years old, drifts and falls of clouds decorating the whole landscape and hot springs that are reputed to have medicinal and healing powers. The conditions on the Yellow Mountain are such that Buddha's Light is often seen – a rainbowed halo that surrounds your shadow!
4. Summer Palace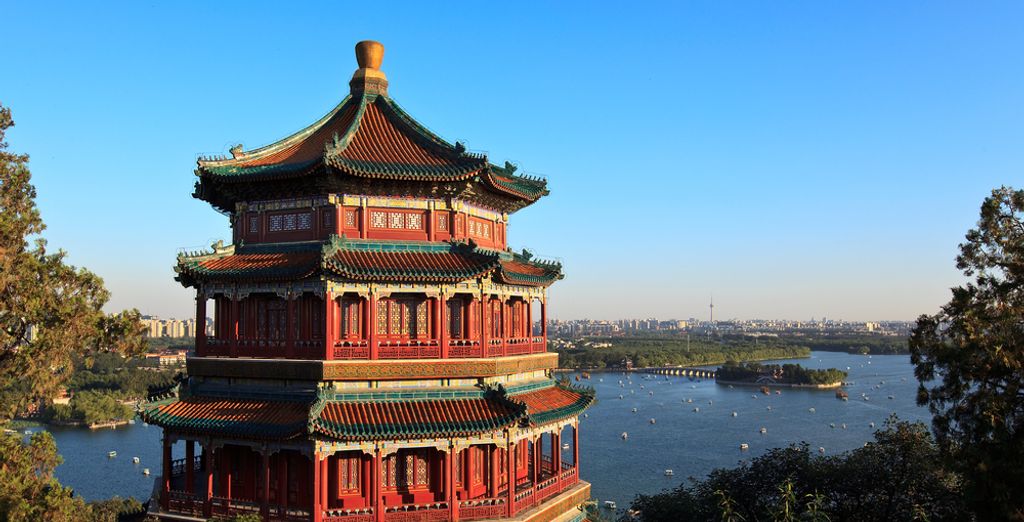 Just a short drive from Beijing, the Summer Palace is less of a building, and more of a leisure complex, comprising lakes, exquisitely manicured and cultivated gardens. There are tea-houses and eateries within the grounds, and you could easily spend a whole day exploring and enjoying the area.
5. Mogau Caves, Gansu
Known as the Cave of One Thousand Buddhas, this mountain complex houses as many as 492 temples, all carved by hand from the mountainside. Originally, the Silk Road ran past the temple complex, and this helped Buddhism to take hold in China. Once the Silk Road went out of use, in the 1400s, the cave complex was forgotten. Rediscovered and painstakingly archived in 1890 to 1900, the caves were found to hold superb works of art, documents, and garments, amongst other things, some of which dated to a thousand years before, and many of which held long forgotten treasures like songs, poetry and music. Over 1.3 million visitors came to see and admire the caves in 2016. Knowing this level of guests to be harmful to the caves, the authorities have now restricted the numbers of tickets that can be sold per day to try and protect the caves from aging, erosion and weathering. If you plan on visiting the caves, ensure you book your tickets early.
6. Follow the Silk Road
The Silk Road, as mentioned above, was a series of land routes through and out of China into the rest of Asia, and the rest of the world. These routes were used for trade, and as inevitably happens, education, arts and culture followed. The Silk Road has been restored, since 1993, as a tourist feature: a set route along which travellers can explore the breadth of China, taking gorgeous landscapes and learning about this magnificent country.
7. Cruise the Li River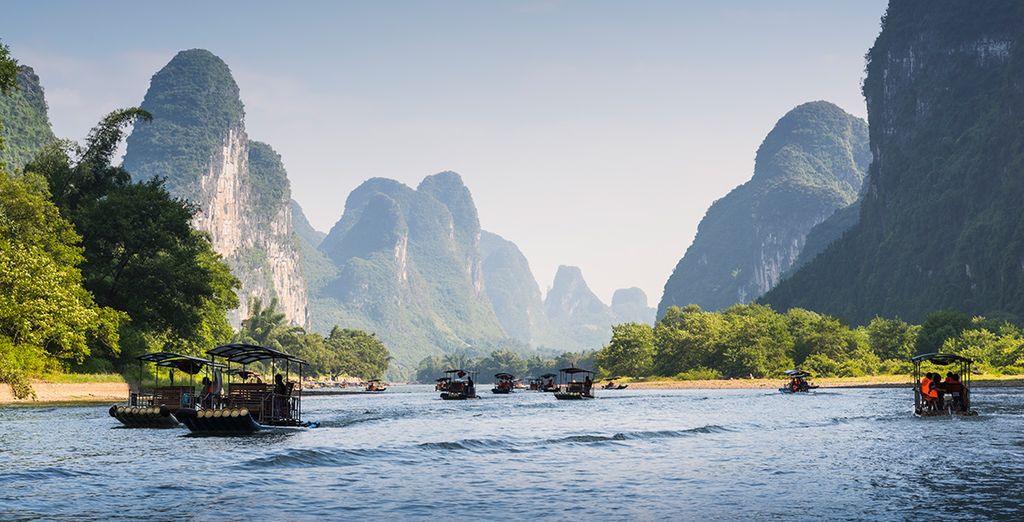 A cruise down the Li River will show you all those wonderful Chinese elements so often featured on television and in films: water buffalo in rice paddies, geometric mountain tops, and lush green riverbanks. It is the perfect way to enjoy the best of China's natural settings – all from the comfort of your deck chair.
8. Reed Flute Cave
This organically formed limestone cave is also called the Palace of the Natural Arts. Stalagmites and stalactites abound in the cave which is estimated to be around 180 million years old. The cave gets its name from the reeds which grow near the cave mouth: they are often used to make flutes! The attraction is by no means a new one, people have been visiting the caves since around 800AD, as attested to by ancient graffiti found on the walls. Today, multi-coloured lights play over the cave, giving it a glorious otherworldly and ethereal appearance.
9. Harbin Ice and Snow Festival
Harbin has a varied temperature range: a pleasant and balmy 21°C in summer, and a decided chilly -16°C or so in winter (with lows of -35°C not terribly unusual). Counterintuitively, this city does not welcome peak tourists in summer: rather, they come in winter to enjoy the marvellous ice and snow festival which is now an international wonder, thanks to media coverage of the immense and exquisitely detailed snow and ice sculptures.
10. Terracotta Army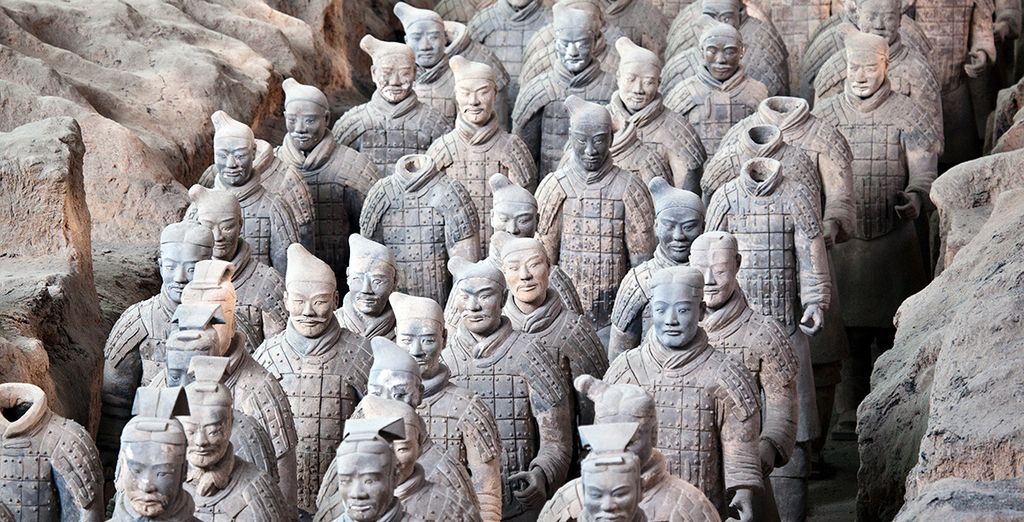 Perhaps China's most famous artefacts, the Terracotta Army is a wonderful funerary collection that date back to 200BCE, the time of the funeral and burial of Qin Shi Huang, the first emperor of a united China. Eight thousand life-sized statues of soldiers, each with unique facial features, uniforms, hairstyles and more – potentially modelled on real soldiers of the emperor – stand in ranks, waiting to serve their master throughout the ages, along with 150 terracotta horses and 130 chariots. In other chambers nearby, acrobats, musicians, officials and entertainers can be found. The army is best seen in situ, although some of the soldiers are occasionally toured around the world.
When Should You Travel to China?
With China spanning such a large distance, there are obviously a variety of weather systems so knowing what weather to expect will depend on checking forecasts for the area you are planning to visit. In general though, Beijing benefits from hot and dry summers and very cold winters, as does the rest of the northeast of the country (where Beijing is located). The north and central regions of China also have hot summers and cold winters, but rain can fall quite heavily at any time, while the southeast has steamy, humid summers, plenty of rainfall and cool, rather than cold, winters. The west of China tends to be mountainous and green, and has moderate temperatures, cooler overall in summer and quite pleasant for visitors.
As with many countries that can experience extremes of temperatures, China tends to offer the best weather for visits during spring and autumn (March to April and September to October), but these times tend to be very busy as other tourists flood into the country. Certain events and celebrations also need to be taken into account, as these times will be particularly busy.
Prices can go up during peak season and budget conscious visitors might want to plan their trip between December and February, which is the closest thing that China has to an off season in some areas.
How to get there?
There are a good number of flights into China each day, and you should not have any issues getting a flight as long as you have the right paperwork: which is vital.
Citizens from most other nations will need to purchase a visa. To qualify for the visa, the passport must have at least six months' validity after the beginning of the holiday, and lengthy and detailed forms must be filled in for all. Travellers between the ages of 14 and 70 must apply in person so that biometric data such as fingerprints can be collected. You may need to get a second visa if you leave mainland China to visit Hong Kong and then want to return to the mainland, so make sure you take this into account when planning your itinerary.
Foreigners must register their place of residence with the local public security bureau within twenty-four hours of arrival – most hotels include this as part of their service during check-in. Be warned that this is strictly enforced, with foreigners' documentation frequently spot-checked so don't be tempted to ignore the regulations.
Most travellers will benefit from several vaccinations before they travel to China and it is strongly recommended that you consult your doctor about these a considerable time before you travel. You will not want to have all the vaccines at the same time, and will want to be recovered from the mild side effects in good time to enjoy your holiday. Given that you will need vaccinations for: yellow fever, Hepatitis A, cholera, rabies, tickborne encephalitis, typhoid and tetanus, and might need them for Hepatitis B and polio, you can see how that schedule of vaccination will need to be planned well in advance.
Which Hotel to Choose?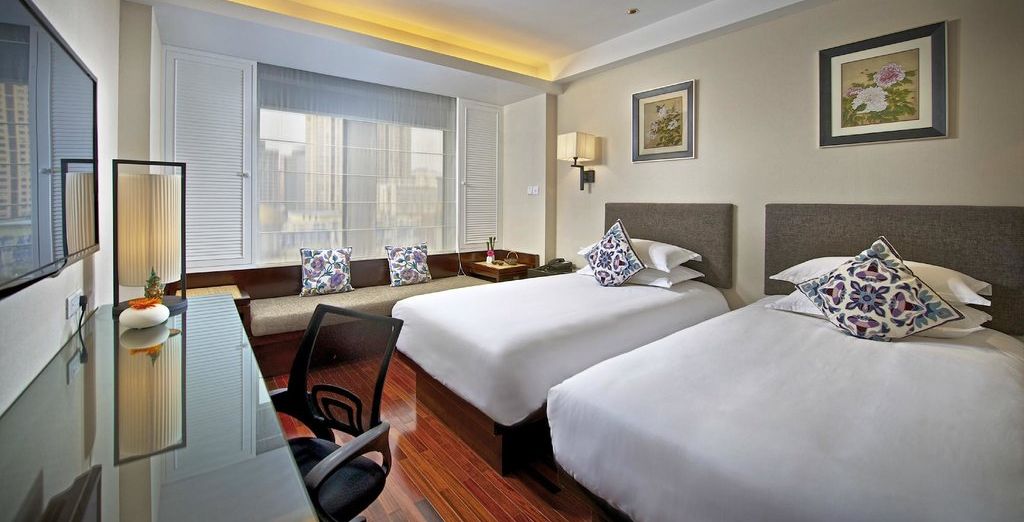 Play it canny and book the best of China in one comprehensive tour that takes in the wonders of Beijing, the Great Wall, Yellow Mountain and the Forbidden City, while you spend your nights in Beijing, Pingyao, Xi'an, and Shanghai amongst many other stops. The tour covers nine nights, with the option to continue for another four days if necessary.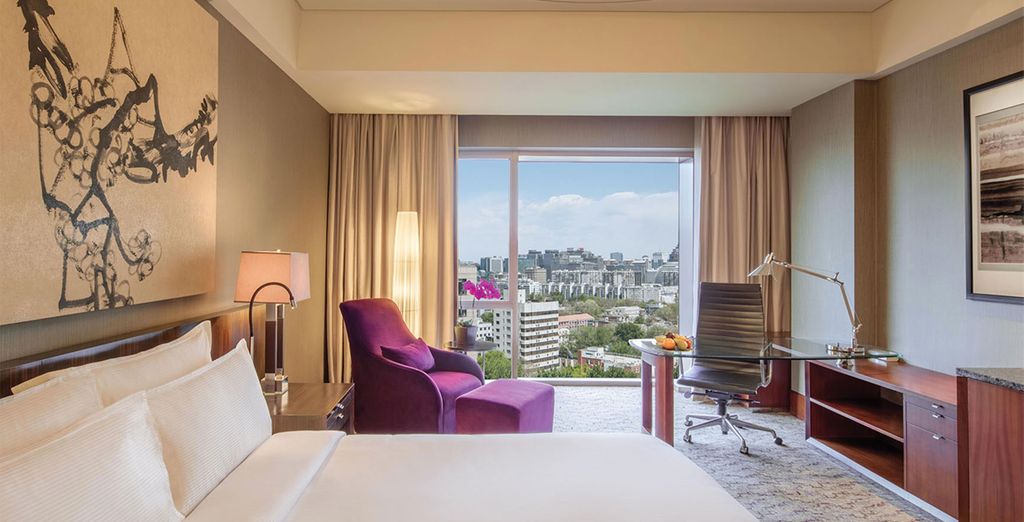 Beijing, Xi'an, and Shanghai await on this classic tour of China's most iconic cities. Tiananmen Square, the Great Wall and the terracotta warriors form high points of the nine-day tour, during which time you will sleep in luxury hotels, handpicked for comfort and customer service.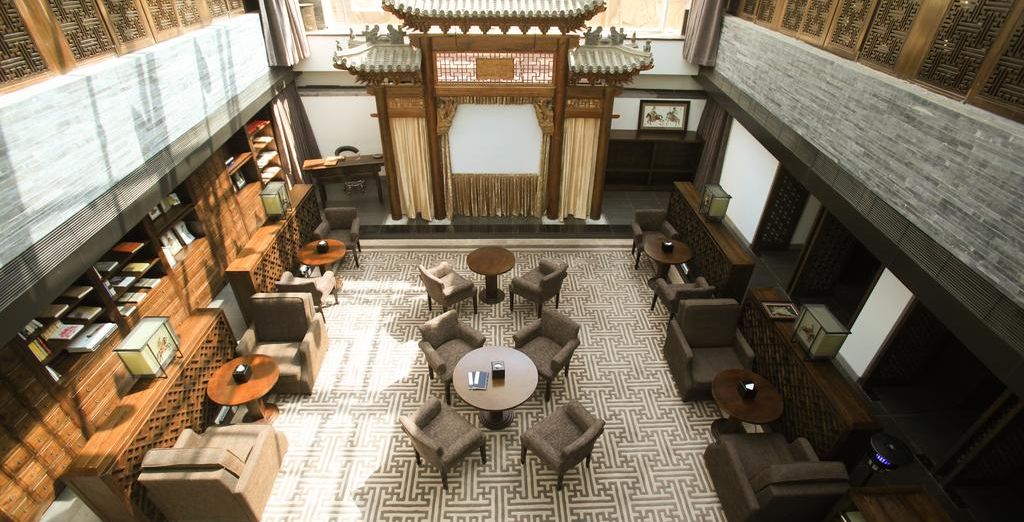 Enjoy the best of China sleeping in opulent luxury hotels as you explore the wonders of the Forbidden City, the Great Wall and the Yellow Mountains, taking eight leisurely days and nights to enjoy the best features of China at a pace that ensures your enjoyment of this wonderful country.
China travel guide : Culture and Festivals
Chinese New Year is a time of celebration, fun, fireworks and dragons as the gods and ancestors are celebrated. Houses are thoroughly swept to chase out any lingering ill-fortunes, and then red decorations are put up, to attract good fortune, happiness, wealth and prosperity while firecrackers are let off to chase away misfortunes and evil spirits. Experiencing Chinese New Year is fantastic in any country, but has especial connotations in its home country, and is sure to be an unforgettable holiday memory.
Chinese Lantern Festival is held to commemorate the end of the New Year celebrations, the dark night sky transformed with hundreds and hundreds of softly glowing lanterns as they float off into the sky. It marks the end of the lunar year and is a wonderful spectacle to behold.
Local Practises and Customs
Expect to have your teacup refilled several times, so don't be shy about draining your cup. Also, if an unseemly belch should escape your happily filled belly, don't worry: this is considered very gratifying to the chef! However, chopstick etiquette does matter – not using them properly so much, but your placement of them: upright in the bowl is parodying offers to the ancestors, and gesturing with them in your hands is unmannerly and even threatening. Chinese locals will happily take a nap when they are tired: on the bus, in parks, even on the street – this is quite common and not something to be alarmed about should you see someone catching a snooze in an unusual place.
The Map of China
Our Practical Advice for Travelling to China
What to bring back from China?
The most common souvenirs from China tend to be, as they always were: silk garments, fans, model dragons and the red envelopes often used to present gifts of money to family members and youngsters. Other budget friendly souvenirs include scrolls, pictures of the Chinese zodiac and posters showing iconic Chinese images, like giant pandas, the walls, buildings and much more.
What currency to use?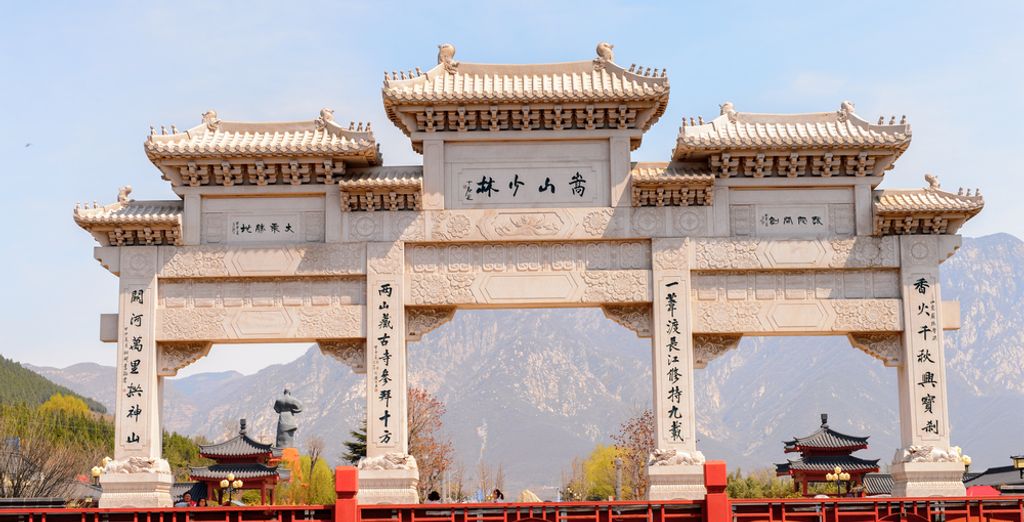 China uses the yuan, which can also be called renminbi or kwai. A jiao or mao is one-tenth of a yuan, and a fen is one-hundredth of a yuan. ATMs tend to dispense 100 yuan notes only, which will be too high a denomination for daily transactions. You may only bring up to the value of US$5,000 in cash, so bringing along a little cash and a prepaid cash card are probably a better be, if possible.
What is the time difference?
As mentioned above, China stretches across an impressive five time zones: but the whole country uses just one time: China Standard Time. This is useful in some regards, but does mean that some areas have sunrise at 3am, and sunset as 'late' as midnight, depending on which part of China you are in.
What languages are spoken in China?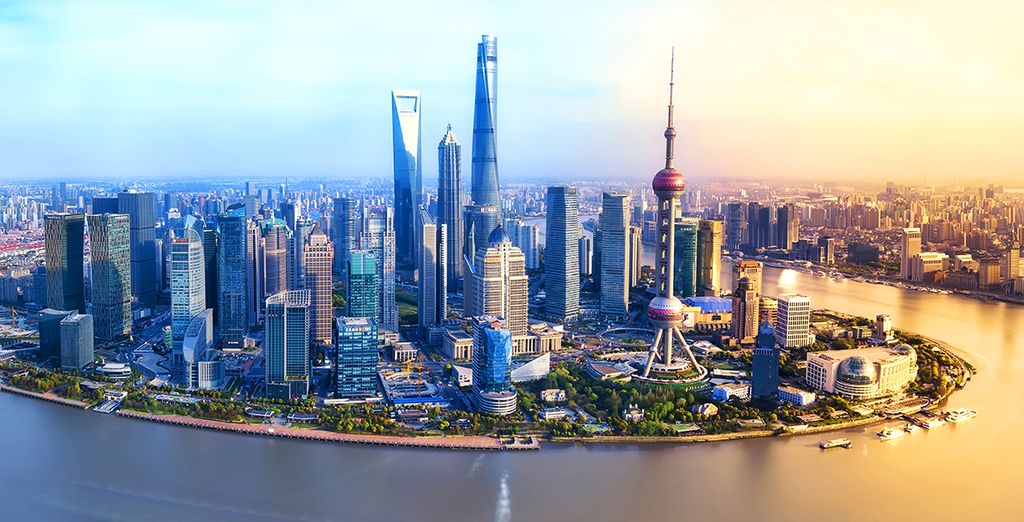 As mentioned above, there are up 292 languages spoken in China, but Standard Mandarin which based on Beijing's own dialect is the official language for the whole country, to make legislation and communication easier. Less than one percent of the population of China speak English, so navigating around with no Chinese speakers may require some patience and a good guide book.
What to pack for a holiday in China?
In general, China tends to the warm and humid in summer, and can become very cold in winter with heavy snowfall in some areas – which does not make it easier to know what to pack! Toilet paper is not regularly provided in public loos, so perhaps get in the habit of carrying a roll around with you. Dress can be quite casual, unless you are attending formal events or visiting temples, where respectfully modest attire should be worn. If you are going to the Great Wall, take comfortable and sensible shoes as it can be a lengthy walk, at least half of it uphill!
How long should you stay in China?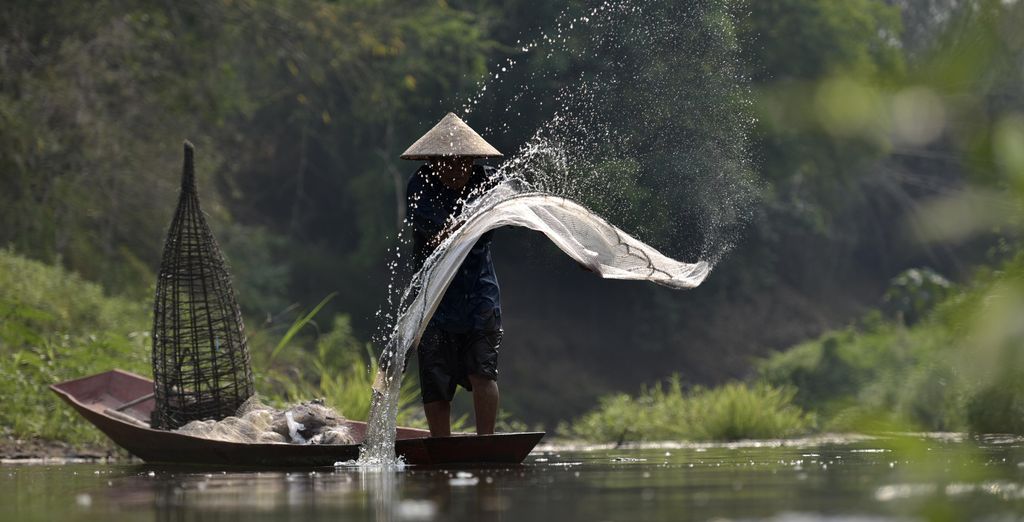 Depending on what you want to do, you should plan to stay at least a week. Fitting in just the first quarter of the 'must-see-and-do list' of China could take you as long as a month. If you can spare the time, you could even spend as much as three months, travelling slowly around China, enjoying the diversity of the people, cuisine and landscapes as you go.
Family activities in China
China can be the ideal venue for a family holiday, with plenty of activities to enthral and charm the children, aside from lots of walking and looking at old stuff, which young minds can rapidly tire of. The giant panda breeding centre is home to plenty of adorable cubs and their parents, there are caves to explore and mountains and trees to climb, and you can often find a karate club where your offspring can take a class or two while you sit on the side and let them tire themselves out!
Travelling with a pet in China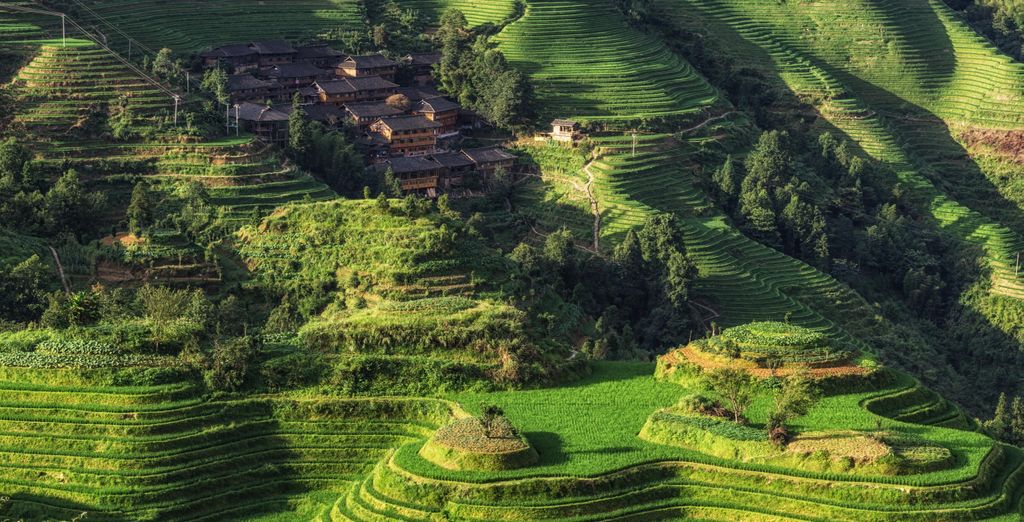 You can bring your pet to China, but the rules are strict and stringently adhered to. If you are travelling for only a few days – say up to a fortnight – you might do better for yourself and your pet, if you were to find a sitter for them at home. If you are determined to bring your pet along, they must have two rabies vaccinations (the disease is rife there), and a fully compliant microchip, and a pet passport. The animal will be checked by border officials and the slightest error in paperwork will leave your pet in quarantine and you in limbo.
China: What Budget to Plan?
As with many countries, the rural areas tend to be cheaper than the cities, but allowing about €70 (approximately 500 yuan) per person, per day will ensure that you can do everything that you want to do without worrying about running out of money.
Environment
China is notorious for having a pollution problem in some areas, so if you have asthma or weaker lungs, you may want to consult a doctor before you travel to get an inhaler or medication to take with you. Oddly, some cities that look terribly smoggy have lower respiratory disease rates than those that seem to be bursting with fresh air, so do not assume that just because you cannot see the pollution that it is not there.
Additional Practical Information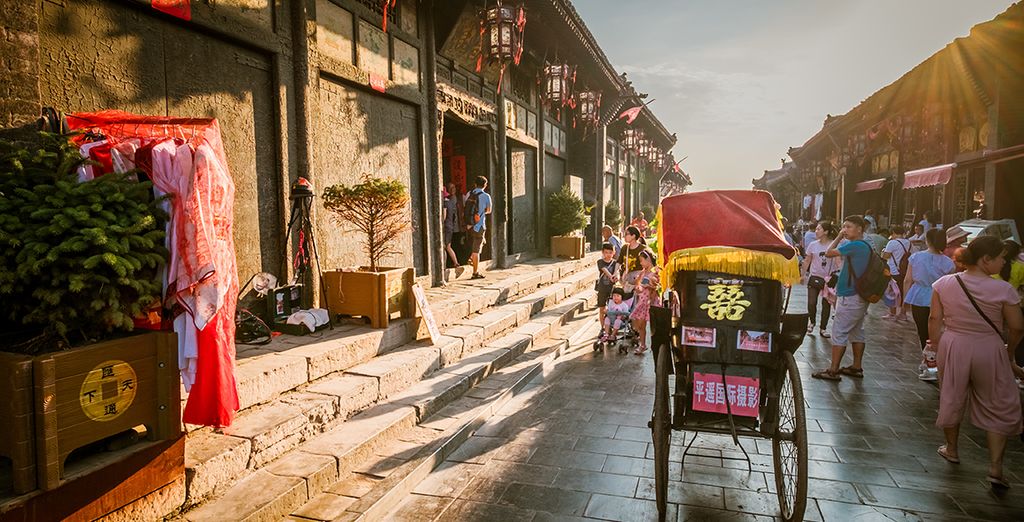 You will need to buy an adaptor or two in order to use Chinese electricity to charge up your devices. But, don't be surprised if your devices seem to have trouble accessing your favourite social media sites: the government controls the internet with what has been wittily called the 'great firewall of China' and this prevents access to sites that you would normally have no trouble accessing. Think of it as a countrywide parental lock… And finally, if someone compliments you, a deprecating response is best: accepting a compliment outright is seen as vanity, rather like if someone said 'I know,' when told that they look good! Finally, let's end this China travel guide with one last point, the Chinese people are warm and friendly, and rather unaware of the concept of personal space. Strangers will correct your chopsticks use, stand uncomfortably close and show no embarrassment about using communal bathrooms where the word 'stall' need not apply! But it is a wonderful place to visit and you will not regret visiting!