Best Place to Ski in February
Skiing holidays are great for everyone: singles can make friends and share experiences, couples can get to know each other better, and families can spend quality time as everyone tries their hand at skiing or snowboarding. There are many places to go skiing, and the season runs from November to March, making January and February peak season. This does mean that most resorts are likely to be quite busy, but it also means that the snow is likely to be excellent!
Where to Ski in February: the best ski areas and resorts
1 Bansko, Bulgaria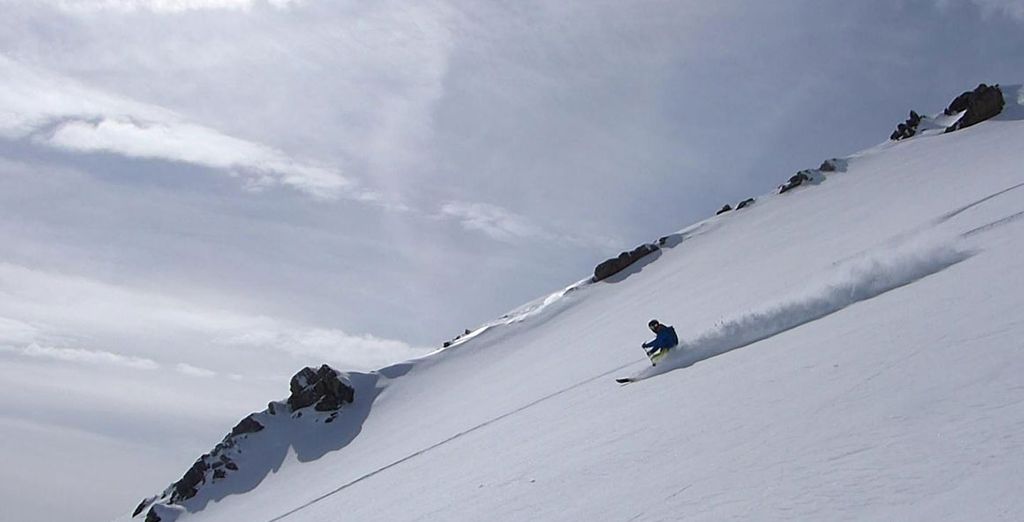 Bulgaria was considered, for a time, to be the poor man's ski destination. However, in the last few decades they have invested heavily into their skiing infrastructure, upgrading and improving everything from the roads leading into the ski resorts to the lifts and hotels near the slopes which offer excellent skiing for skiers of all abilities, even complete novices. It is now one of the best place to ski in February in the world! Bansko has UNESCO World Heritage status and offers fantastic ski runs in a beautiful setting alongside comfortable and attractive accommodation and delicious food. And it is all still cheaper than the skiing offering in France and Italy, meaning that you can have a world class skiing holiday without the crowds and the expense you would expect!
2 Valmeinier, France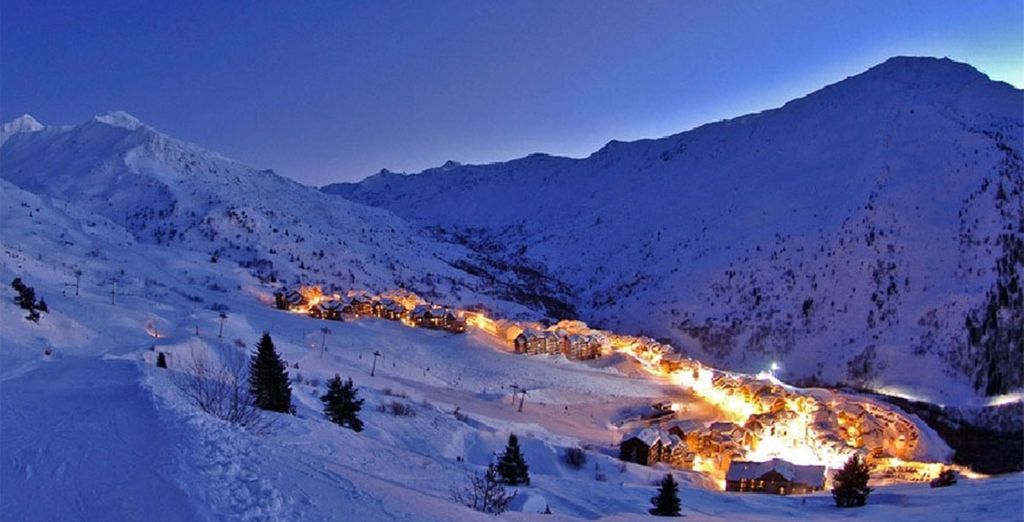 Fantastic family fun and the promise of a brand new extension of the ski runs means that Valmeinier is a great place to enjoy snow fun in the heart of prime skiing territory. France has long been home to the best ski resorts in the world, attracting royalty, A-listers and expert skiers from all over the world and they are still deservedly proud of their reputation for comfort, elegance and some of the best ski runs in the world!
3 Whistler, Canada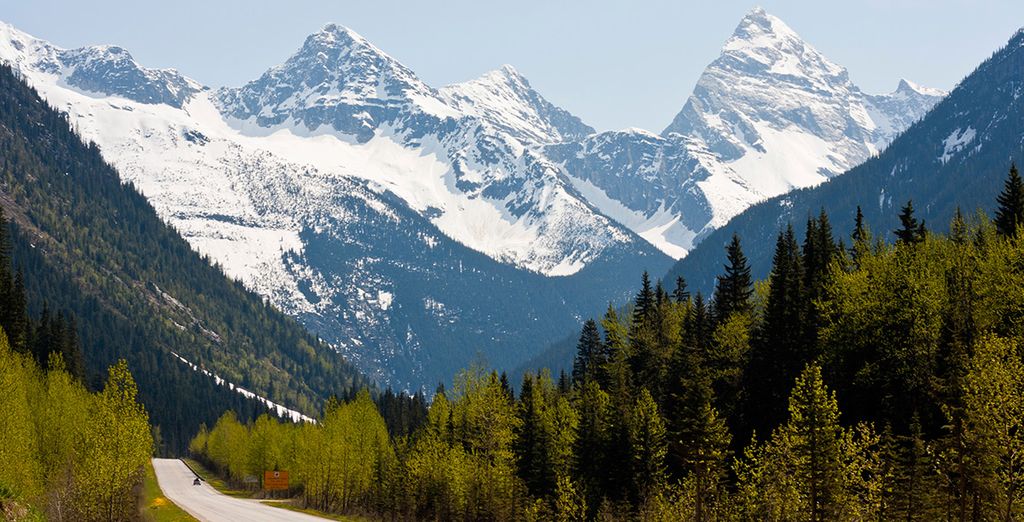 Called the number one mountain resort in North America, Whistler is open to visitors all year round, with hiking and swimming in the summer months and skiing, snowboarding and more in winter. It was the site of the Nordic, Alpine and some sliding events in the 2010 Winter Olympics and Paralympics, showing the quality of the snow and excellence of the slopes that you have to look forward to. Whistler Village is also worth visiting with bijou cafés, boutiques and leisure facilities like spas.
4 Megeve, France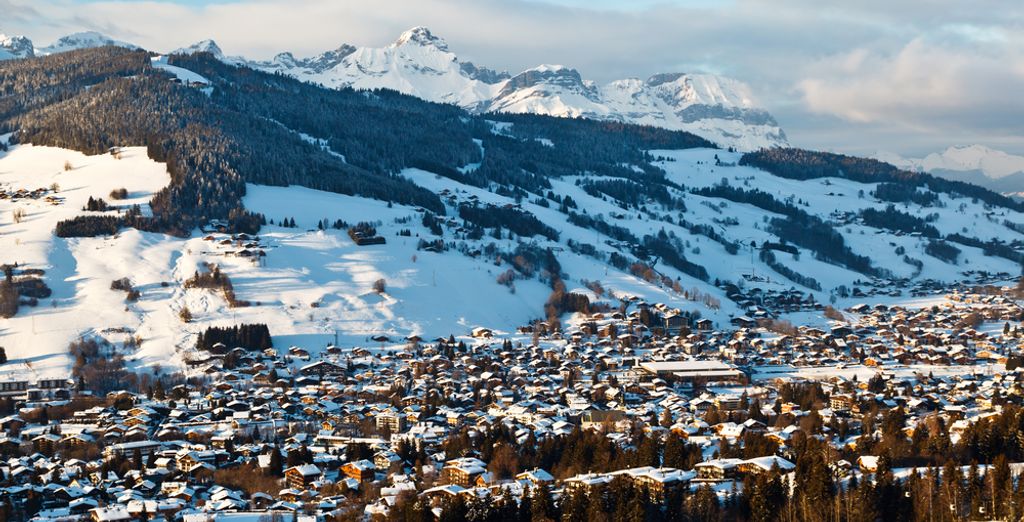 Tucked into the Alps in south-eastern France, but close to the borders of both Italy and Switzerland, this ski resort is a picture-postcard perfect representation of a snow-capped, wooden-built village. There are shops, bars and restaurants so you will have plenty to do once you have finished on the slopes for the day, while access to the slopes is made easy through close proximity to the ski lifts.
5 St Anton, Austria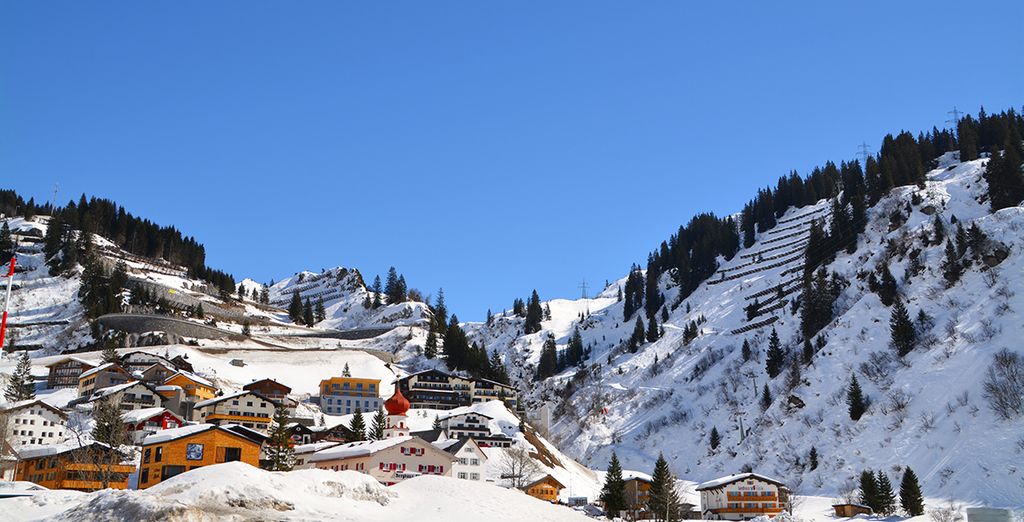 This area is known as the cradle of alpine skiing because of its role in inventing the sport. (Alpine skiing is downhill slalom, while Nordic skiing is cross-country, jumping and biathlon type skiing – the difference are most easily spotted as Alpine skiing requires a fixed heel position, while Nordic requires a free heel position). It is nestled in the mountains and offers a fantastic array of restaurants, cafés and shops as well as nursery slopes in easy reach and more serious skiing is easily accessible thanks to the nearby gondola.
Ski Accommodation and Hotel Rental Offers in February
1. Premier Luxury Mountain Resort 5* - Bansko, Bulgaria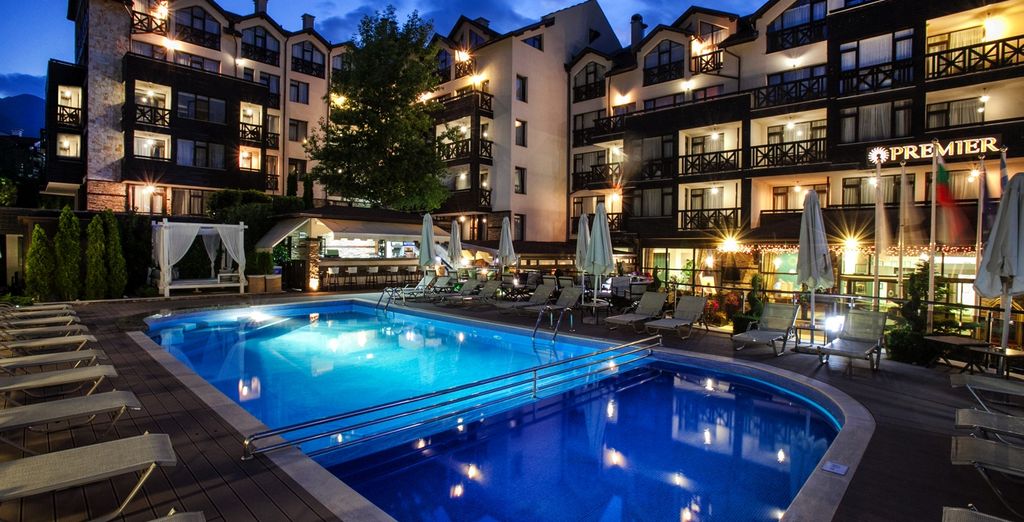 Five-star luxury is always welcome when you have had a strenuous day on the ski slopes. It is easy to lose track of time when you are learning how to control your skis – or even remembering how it is done! – and it is only when you get to your hotel that your body lets you know how exercised it has been! A hot bath, a massage and a quick lie down are often enough to re-energise you enough to go out and hit the pubs and clubs for some aprés-ski fun. In the Premier Luxury Mountain Resort 5*, the rooms are beautiful and spacious, and you can have breakfast in your room or in the sumptuous onsite restaurant. If your aches and pains persist, visit the experts in the pampering spa who will soon have you raring to go again.
2. Hotel Club Les Carrettes 3* - Valmeinier, France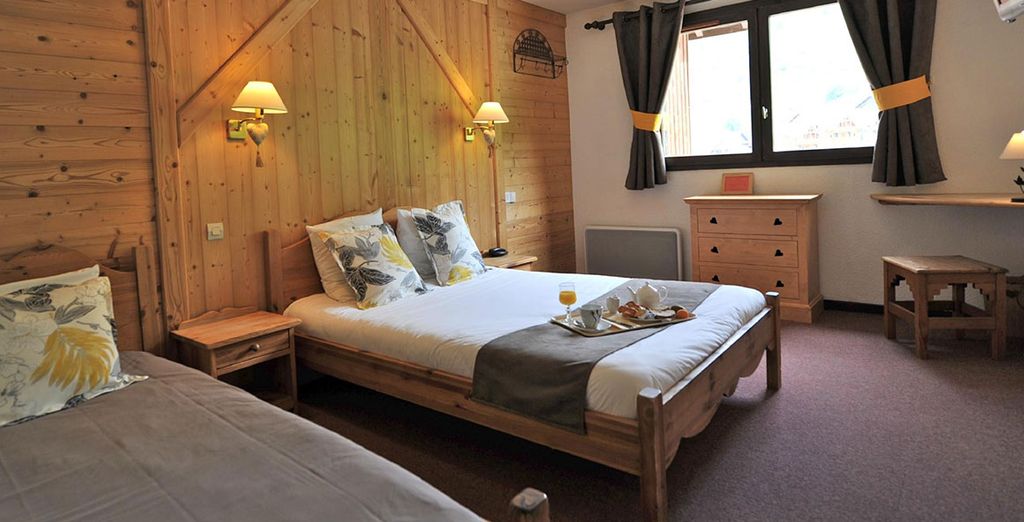 Like a storybook cabin in the forest, this charming snow-capped wooden hotel is welcoming and compact. Easy access rooms, the friendly and informal service and provision of activities and entertainments make the Hotel Club Les Carrettes the perfect hotel for a whole family skiing holiday. There is an integrated ski store, so you can leave the slopes and return straight to the hotel, dropping off all your equipment before heading upstairs for a warming shower or bath, before enjoying a delicious meal and a great night's sleep so you are refreshed and ready to do it all again tomorrow!
3. Westin Resort and Spa 5* - Whistler, Canada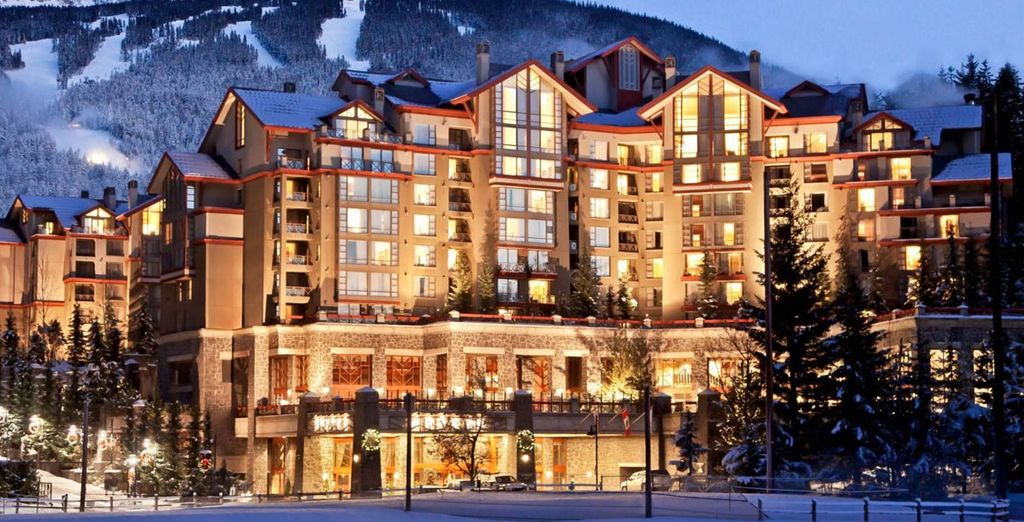 The Westin Resort and Spa 5* offers the best in casual living alongside top class professionalism and attention to detail. Dine on gorgeous burgers, sit by an open fire to relax or enjoy one of two hot tubs before working out in the gym or getting pampered at the spa. It was the resort of choice to host athletes for some events for the 2010 Winter Olympics and Paralympics, and the onsite restaurant is an award winner. Everything you would expect from a five-star hotel, with all of the comforts of home: just what is needed from a skiing holiday hotel.
4. Les Loges Blanches 4* - Megeve, France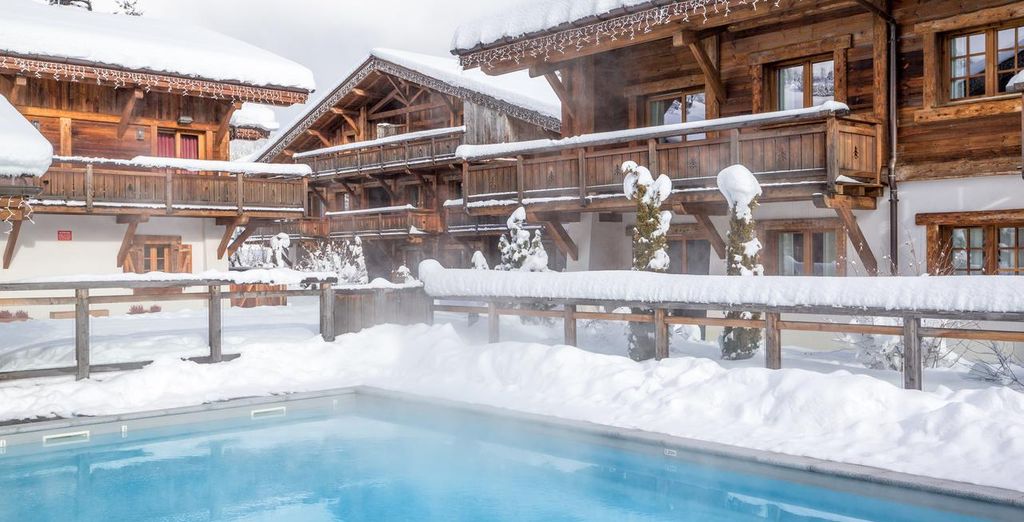 Close to the heart of the village and very handy for the plentiful ski lifts waiting to whisk you up to the heights, Les Loges Blanches is packed with unique charm and plenty of facilities for the guests. It is almost always snow-covered in winter so it looks beautiful, there are open log fires, heated swimming pools, and oak beams and fur rugs give it a opulent old-fashioned air that is very welcoming. There are activities for the children, and, conveniently, you can hire and store your ski equipment onsite.
5. Chalet Galzig - St Anton, Austria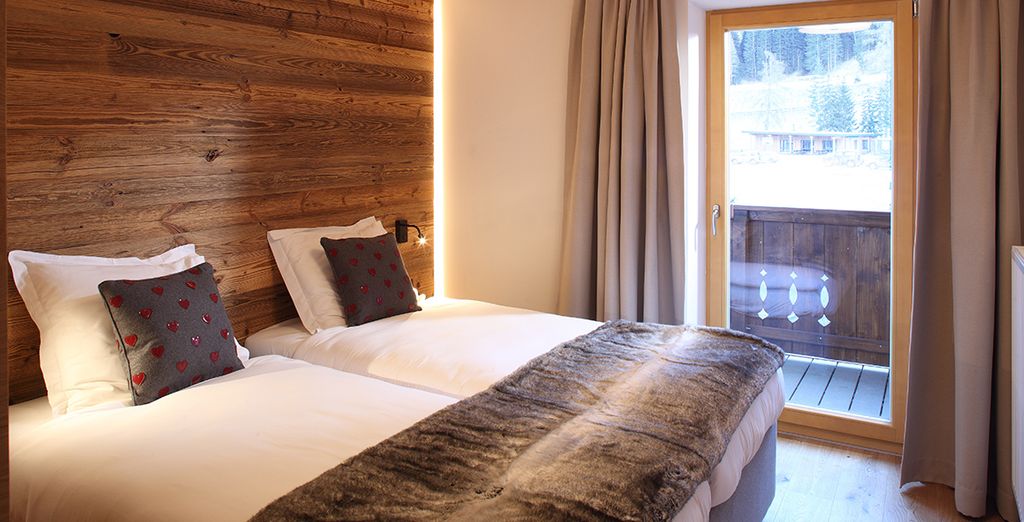 Combining the best of the old and new, the Chalet Galzig are made using local oak with all the conceivable modern conveniences fitted seamlessly into the rooms. Stylish light fittings, cosy cushions and throws make each room unique and welcoming, ideal for getting a great night's sleep before hitting the slopes early the next day. There is a communal lobby, where ski equipment can be stored, so as to have it handy when it is needed, and you can even order your lift passes to be delivered to your room so they are ready and waiting when you need them. After a hard day skiing, you will be ready for a hot soak, followed by a sumptuous four-course meal, followed, perhaps, by a short stroll to enjoy a drink in the nearby pubs and cafés of St Anton – a mere 250 metres from the hotel!
Snow Conditions in February
As mentioned above, snow in February tends to be good, with a strong underlayer that has been packed down by previous skiers and snowboarders, with fresh falls offering a soft and crisp footing on which you can leave your mark. February in Europe and Canada does tend to be the coldest month, with, in the latter especially, temperatures dropping well into the minus tens and teens.
The Voyage Privé Travel Expert's Opinion on Ski Holidays in February
For first time skiing, you are probably best to go in February, when there will be lots of instructors available, and the snow will be kind to uncertain skis! Skiing on old rutted snow is tricky as the skis will find the rut and slide away out of control – usually taking you with them for a while before dumping you unceremoniously! Too much new snow is tiring to work through as the snow needs to be tamped down a little before you can glide elegantly along. Practised skiers will know the conditions that they like to ski in, and will often also choose to ski in February. Families can enjoy a February half-term with a quick 7 to 10-day excursion to the slopes. So, you can see almost everyone can enjoy a skiing holiday in February and with good snow practically guaranteed, it is not hard to see why. The best place to ski in February for you, will depend on your needs and wants: but you are sure to find it somewhere!
Practical Information About your Ski Holiday in February
Hats, gloves and scarfs. As mentioned above temperatures can be brutal at this time of year, so keeping as much body heat in your body is vital.
Water proof outer layer. Falling in the snow, or even having snow fly up and stick to your arms and legs as you whizz down the slopes can mean that you build up a 'crust' of snow sticking to your clothing. In a short time, your body heat will begin to melt this, leaving you damp and uncomfortable!
Plenty of layers. While you will be cold for much of the time, skiing is a great form of exercise and you will warm up as you go. Rather than sweating uncomfortably, make sure that you can shed a layer or two, as needed. A small, form-fitting backpack will hold these garments safely until you cool down again
Budget more than you think you will need as there is quite a lot of incidental expenditure on a skiing holiday: skiing equipment hire, storage, lift passes and, sometimes, transport to and from the ski lifts are all essential. You will probably also want to indulge in the occasional cup of mulled wine, hot chocolate or even a snack in the middle of the day's activities so bring some money to cover these.
You will also need to consider if your hotel room is breakfast only, half-board or full board. If you are going to go hungry, you will need to bring extra money for your meals.
For the most part, ski gear is acceptable everywhere, especially during the day. But at night, there may be a dress code at some clubs and pubs, especially if there is live entertainment on offer. Do take a couple of nice outfits to cover all eventualities.