Holidays in October : The Best Places
October can be a depressing month: Christmas is still quite far away, there are no more bank holidays coming up and the nights are drawing in. Banish your blues by taking a short holiday – perhaps timing it to coincide with the October half-term if you have children – and relax and refresh yourselves for the final stretch of school and work before the Christmas holidays.
The Voyage Prive Expert's Opinion on Holidays in October
Holidaying in October is becoming more popular, partly as seasonal changes are happening later and later and summery weather is almost certain in some destinations. It is an ideal time for a short break, especially if you took your main holiday early on, in June or July. It is also, of course, Halloween month, so if you love all things spooky, why not hunt around for a hotel near a haunted house or spooky castle? You will be able to find almost any kind of holiday at this time of year, whether you are looking for snowy wastes or beach side laziness.
Where to Go in October: The Best Beach Holiday
Crete, Greece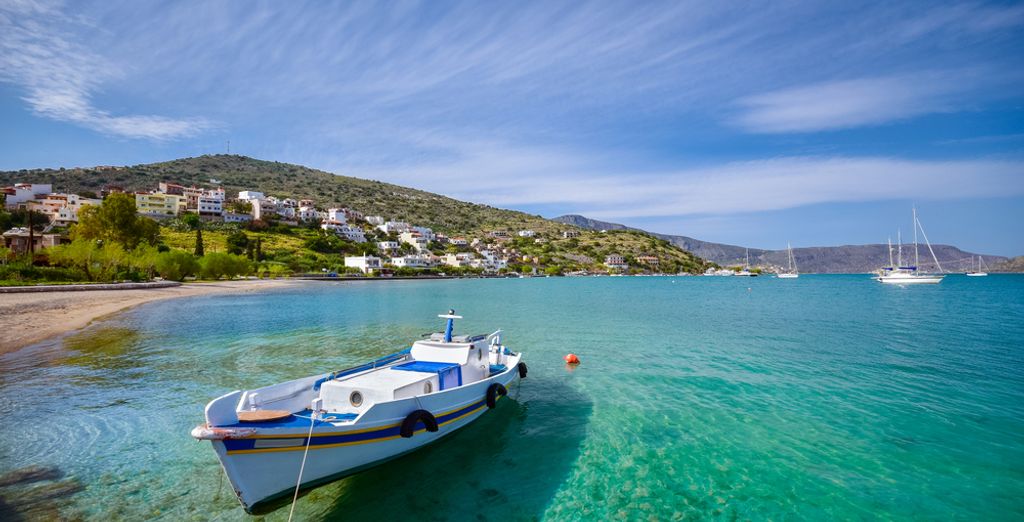 This stunning, sun-soaked island is ideal for those who want to catch a tan before giving in with a good grace to the onset of autumn and winter. Ancient architecture, sparkling nightlife, exquisite fresh seafood and welcoming friendly people, all combine to make Crete a unique and welcoming destination for a quick October beach holiday.
Cancun, Mexico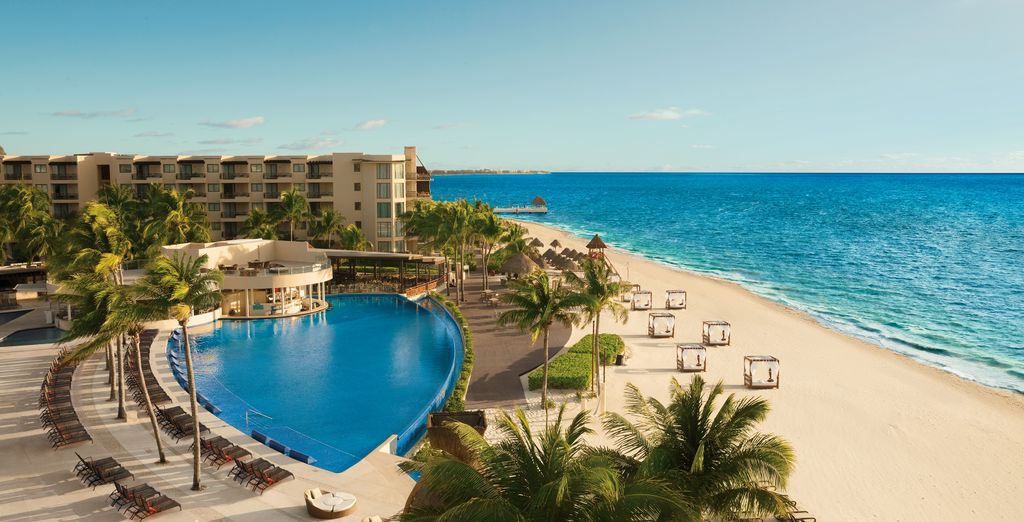 October is a great time to see the real Cancun without all the hordes of sun-seeking celebrities and their entourages adding their own brand of excitement to the place. The temperature is perfect for a beachside holiday, even though the weather can be a bit more hit and miss with an average of seven rainy days in the course of the month – but that does leave plenty of sunny days for you to enjoy yourself!
Holidays in October: Most Popular Best City Break Destinations
Dublin, Ireland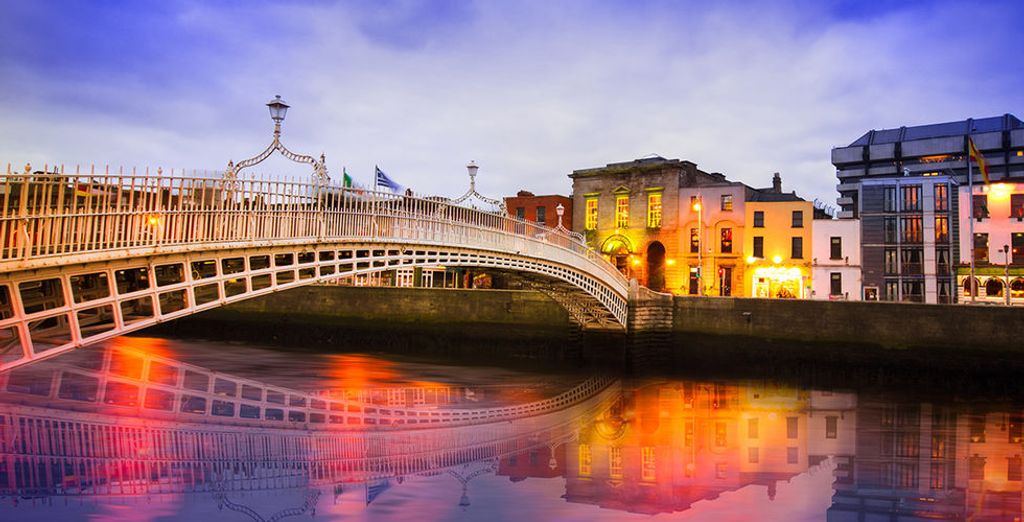 Ireland has a rich and proud history and its literary roots are easily found in Dublin, the city immortalised by James Joyce in his book of stories about the unique characters to be found in the city in his day, a snapshot, if you like, of Dublin then. You can make Dublin yours, this October by visiting in the early days of autumn for a quick city break before the final run up to the Christmas holidays at work or school.
Krakow, Poland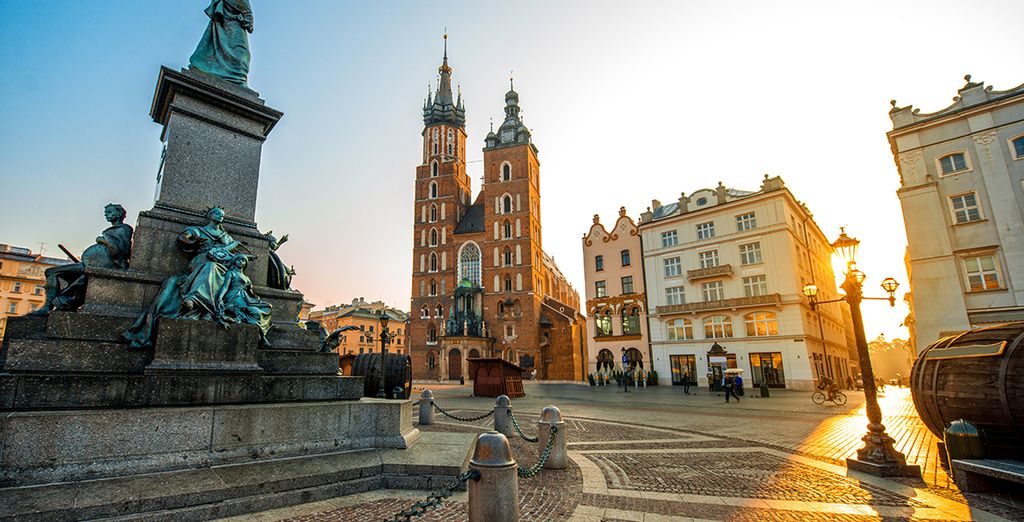 The old Polish capital is a beautiful city, packed with history, beautiful buildings and beautiful artworks. It is the ideal destination for a city break to get away from the rat race for a while and enjoy something a little bit different but beautiful and welcoming. Seeing the surrounding countryside turn vibrant as the leaves change colour is soothing and awe-inspiring, and many of the buildings look like something out of a fairy tale with soaring spires, intricate turrets and cunning towers, such as that in which Rapunzel was imprisoned.
The Best Places for A Family Holiday in October
Rome, Italy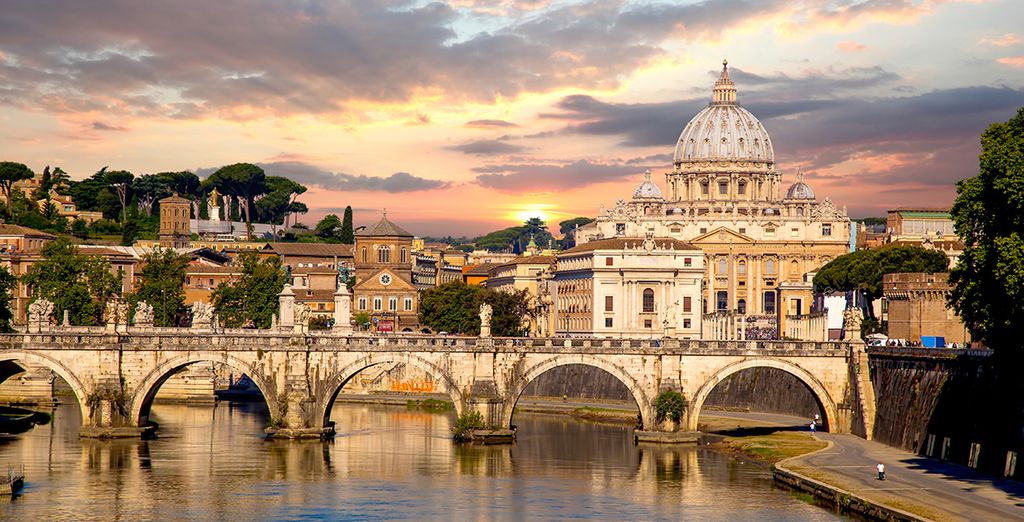 October half-term is the ideal time to whisk your family away to Rome, ancient city and centre of the world at the height of the Roman Empire. Rome in October is still relatively warm, with many people still sporting shorts and tee-shirts, so you will be able to explore, sunbathe, and even swim if you want to. Rome has a plethora of activities that are family friendly (museums, art galleries, ancient structures and much more), plus you can arrange a day trip see the volcano preserved cities of Pompeii and Herculaneum and other sites of interest that lie nearby.
London, United Kingdom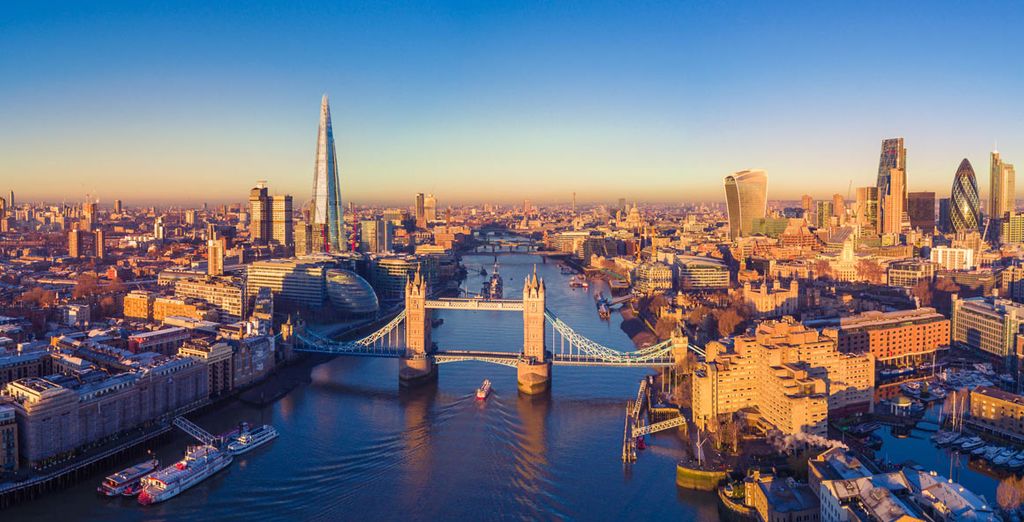 It may seem counterintuitive, but visiting London in October can be a great way to avoid the worst of the summer crowds, but still enjoy some of the tail-ends of the nice weather before autumn sets in properly. London is a fantastic place to go with the family, with museums and art galleries galore, street entertainment at Covent Garden, long walks and brilliant retail opportunities – a word of warning, there is a six-floor toy shop in Regent Street that your children will not leave without a fair-to-middling bribe, so take some pennies to cover this eventuality! While the weather holds, be sure to visit the South Bank too, to see what's going on at this vibrant cultural hotspot.
The most Romantic Spots for Couple's Holidays in October
Verona, Italy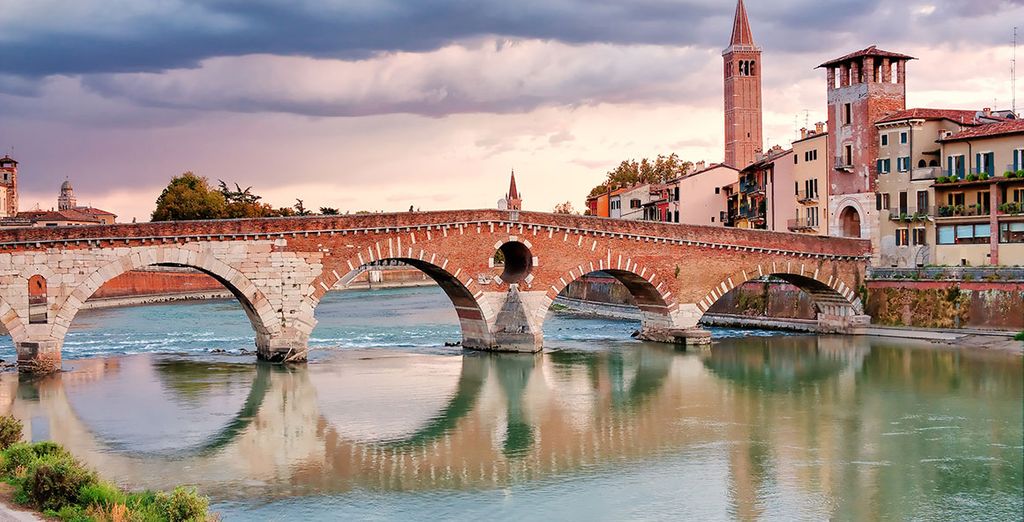 The setting for Shakespeare's most iconic play, Romeo and Juliet, as well as the one that bears its name, the comedy, Two Gentlemen of Verona, this city is beautiful and a great place to visit with your loved one. You can even visit 'Juliet's Balcony', a popular site for lovers and romantics to go and inscribe their name inside hearts or to ask Juliet for advice on matters of the heart. It almost certainly is not the balcony in the play, but it is great fun to join the other lovers – and you can be sure the crowds will be diminished in October – admiring the stonework and reading the comments and the names.
Venice, Italy,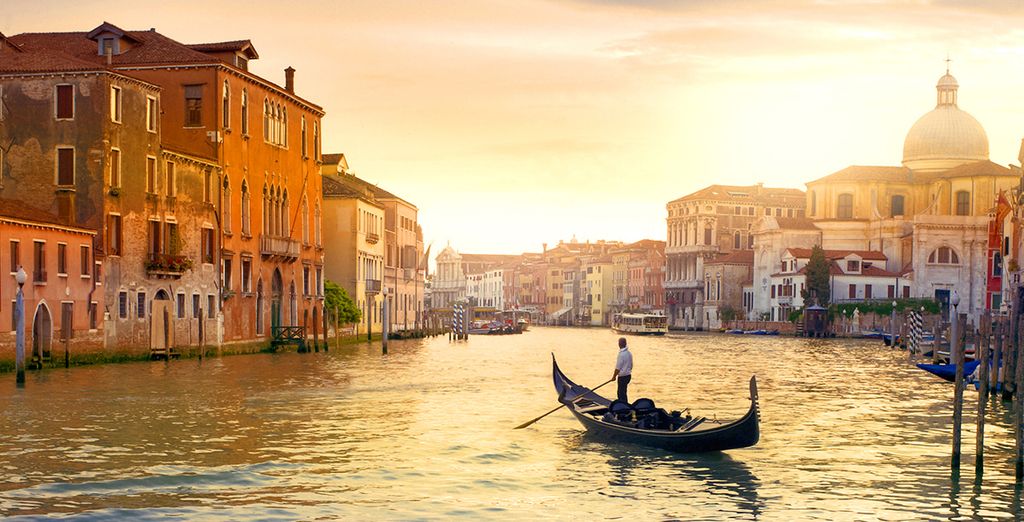 Get your toes wet in this unique destination. It is said that much of Venice is built on more Venice, and you can see the truth of this in some streets. Take a gondola ride with your loved one, visit the Bridge of Sighs and enjoy small but strong coffees sitting outside at one of the many cafés that throng the plazas and squares that comprise the pedestrianised part of the city.
Our Best Hotels for October Holidays
Elounda Blu 4*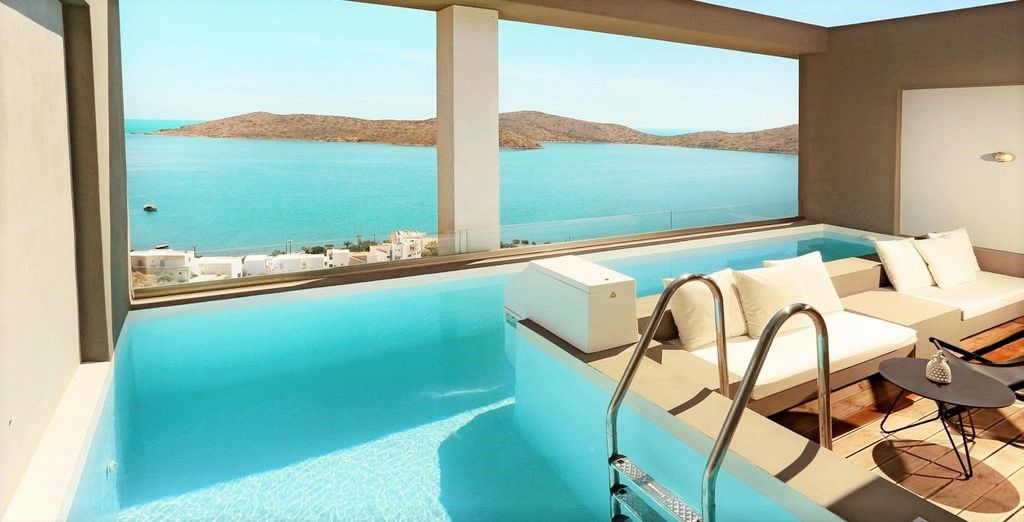 Perched next to the sea, The Elounda Blu 4* is a beautiful hotel adults only, so you will be able to relax without children's splashing disturbing your relaxation. Swim day or not in the sea-water swimming pool, or stroll down to the hotel's private beach, before enjoying drinks and meals at the three stylish bars and the three varied restaurants. There is a fully equipped spa and a gym, so you can workout or pamper yourself: or both!
Oriana Suites, Verona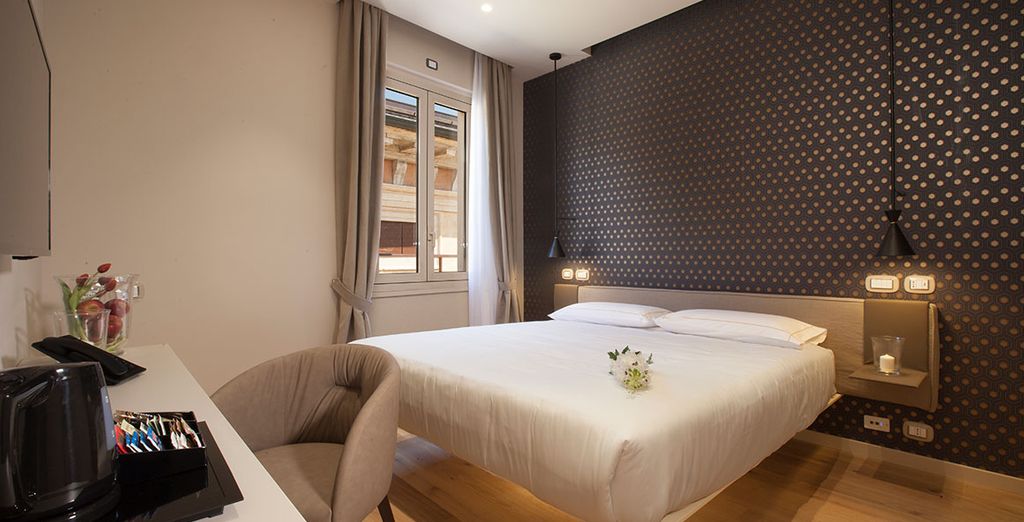 Right in the heart of Verona you will be close to all the action and you can cook for each other or go out into the city and enjoy the delicious, freshly prepared food at any of the many cafés, restaurants and eateries scattered throughout the city, before enjoying a drink at a pub, or a stroll along the ancient roads of Verona, before heading back to your fully equipped accommodations for a great night's sleep at the Oriana Suite.
Hotel Della Conciliazione 4*, Rome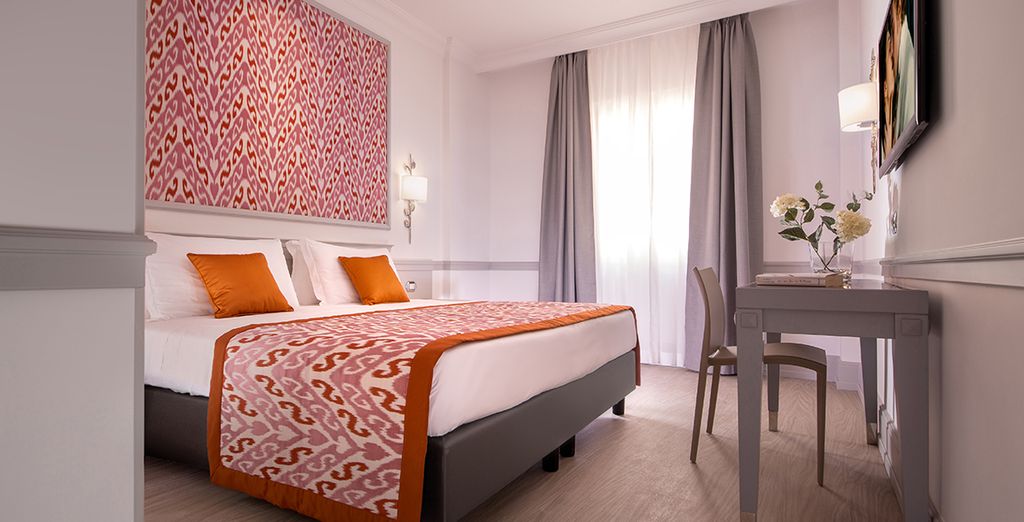 Just 100 metres from St Peter's Square (actually an immense circular space), and handy for the centre of the city as well as close to public transport links to other parts of the city, the Hotel Della Conciliazione 4* is beautifully appointed with all the modern conveniences inside and a carefully preserved exterior to enhance its charm. Eat in the onsite restaurant or head out and enjoy authentic Roman cuisine: be sure to try real Italian pizzas and gelato – go on, you can say it is for the kids if you want to!
Dreams Riviera Cancun Resort and Spa 5*, Mexico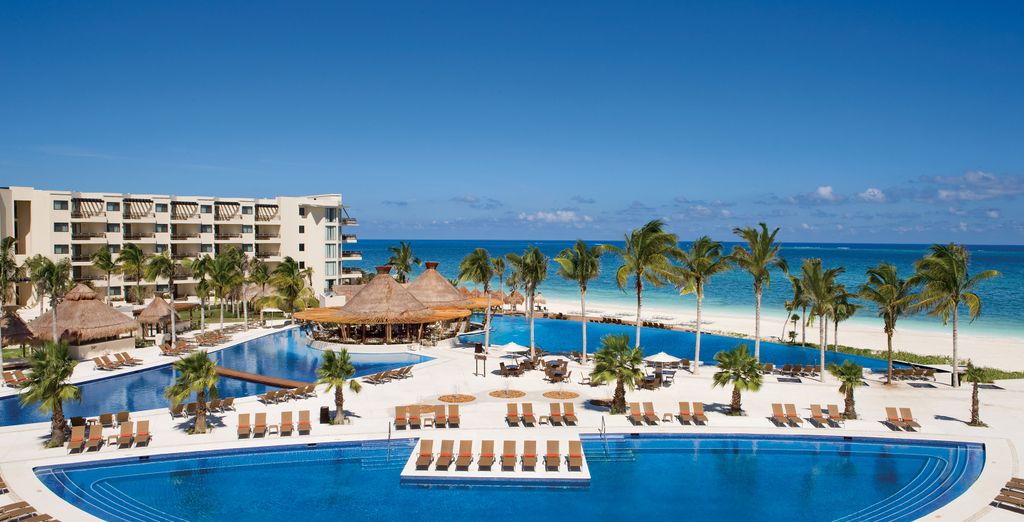 A beachside haven that combines Caribbean beach idylls with ancient Mexican culture and history, the Dreams Riviera Cancun Resort and Spa 5* will treat you so well that you will never want to leave! The beaches are beautiful, the nightlife is popping and there are jungles just outside the door that you can explore with a guide when you are tired of the party life. You can be as active or as idle as you like at this sumptuous, and beautifully designed and decorated hotel.
How to Book Your Hotel for Your October Holidays
Have a look on our website for your preferred destination and see what fantastic deals we have on offer – you might be able to save up to 70% on the cost of your room and have added extras thrown in besides! You can also sign up for our regular newsletter in which all the latest deals are announced. Then it is a simple matter, on receiving the email, to click on the link and if you like what you see, to make your booking and pay your deposit to secure your October holiday.
What is the Weather Like in October?
In the northern hemisphere, October is very early autumn and it can be cold: snow is not unheard in some places. In general, depending on where you want to go, you will need a warm coat, plus some lighter layers so you can tailor what you are wearing to the weather even as it changes. Always carry a small umbrella and a fold-up waterproof that do not weigh too much so you have some protection if it rains unexpectedly. In general though, the trend seems to be that summer is holding on for a few weeks longer each year, and Octobers now tend to be relatively warm and sunny.