Copenhagen Travel Guide
The aim of this Copenhagen travel guide is to introduce you to the Danish capital. From the Little Mermaid to Rosenborg Castle to the street markets Copenhagen is a great place to visit, whether it is for a fast weekend city break, or a leisurely family holiday fortnight. From humble beginnings as a small fishing village (known as Havn or Harbour) in the 1100s, Copenhagen has grown and expanded into a vibrant and welcoming city, known for welcoming tourists, as well strong banking and service provision industries. It is also one of the greenest cities in the world, with a passion for environmental care that puts many other cities to shame.
Top Ten Things to See and Do in Copenhagen
1. The Little Mermaid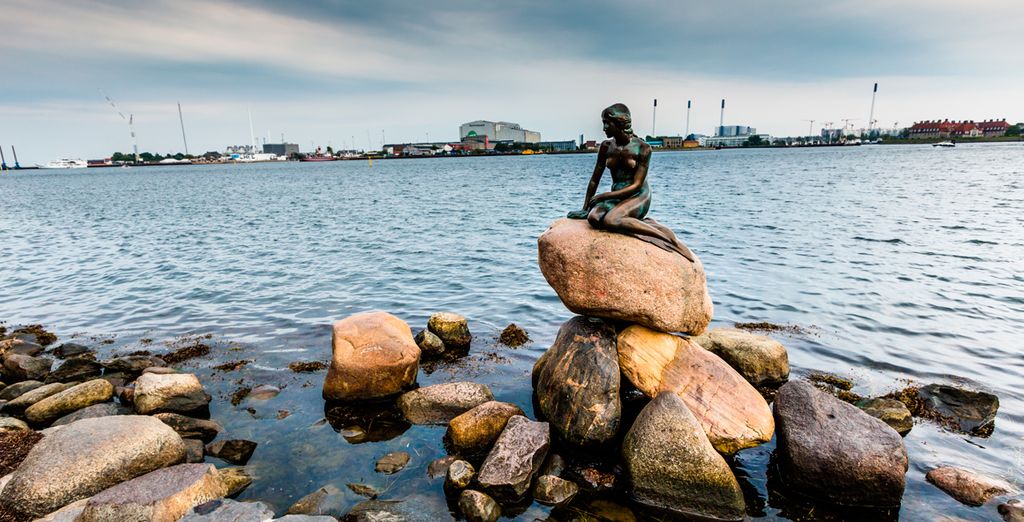 A monument to the heroine of Hans Christian Andersen's popular folk tale, this statue is surprisingly small at just 1.25 metres tall. She perches on a rock in the harbour, testament to the moment in the story when the mermaid was transformed into a human, voiceless and suffering agony with every footstep. Since her installation in 1913, she has been the target of vandals and political protesters who have dumped paint on her, cut her head and arm off, and even blown her up for various reasons. The statue has been restored each time.
2. Dyrehavsbakken
The name translates to Deer Pasture Hill, but the site is popularly known simply as 'bakken' or 'the hill'. Originally, it was exactly that, a hunting reserve where deer and game were targeted by the king and his followers, and the public had to stay out. King Frederick III and his son Christian gave over land to become a park for the public to use and enjoy, and gradually entertainers and vendors established themselves there, until the park became one of the world's first amusement parks. Having been in operation since 1583, it is now the world's oldest such venue.
3. Tivoli Gardens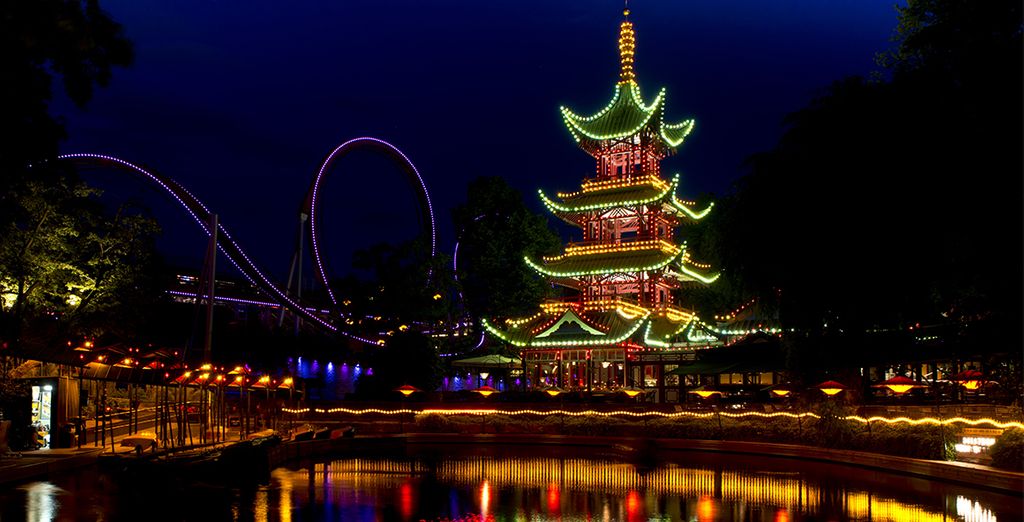 Opened in August 1873, Tivoli Gardens was from the beginning a purpose-built entertainment, featuring fun-fair rides, eateries and more. It is now the world's second-longest running amusement park, second only to Bakken, which perhaps goes to show that the Danes know what people like and are very good at maintaining their rides! As well as the amusement park, the Gardens also feature manicured walks, a boating lake and much more. You can while away a whole day or more here without ever becoming bored.
4. Rosenborg Castle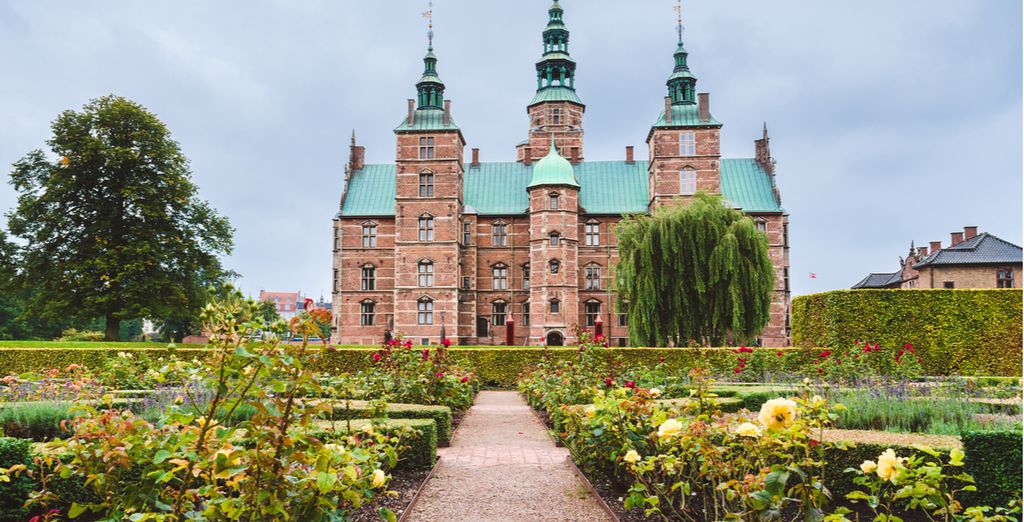 Built in 1606, this magnificent piece of architecture is packed with Danish treasures: from life-sized silver lions to the ancient kings' living quarters and, of course, the Danish crown jewels too. Now operating as a museum, the castle is huge and impressive and contains enough fascinating artefacts and memorabilia to keep you enthralled for hours.
5. Christiansborg Palace
The current seat of government, this palace was built on top of the ruins of Bishop Absalon's Castle and the former Copenhagen Castle. When these ruins were discovered – dating back to the 1000s, the public was fascinated, so the decision was taken to keep the ruins accessible. You can enjoy the contrast between bureaucratic modernity and medieval ways by exploring this site.
6. Nyhavn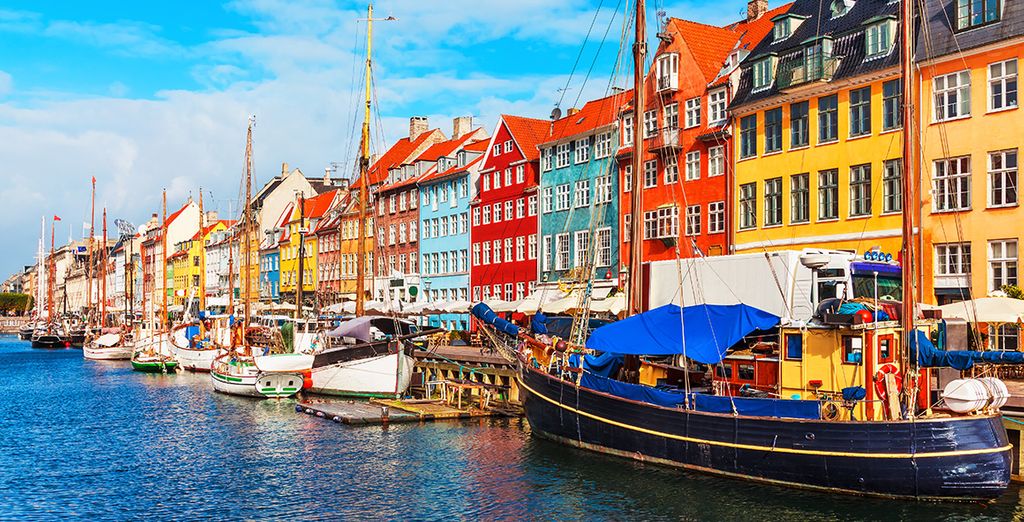 This waterfront district in Copenhagen is instantly recognisable thanks to the picturesque and colourful buildings that nestle close to the canal-side. Formerly a thriving port, Nyhavn used to be home to traders, sailors and prostitutes, but is now a refined and rather more genteel venue where you can enjoy great food, jazz and a thriving atmosphere.
7. Stroget
This pedestrianised shopping street is the longest such street in the world, measuring 1.1 kilometres. Budget stores sit comfortably next to world-class designer names, and people come into Copenhagen purely to shop along this remarkable retail wonderland.
8. Carlsberg Brewery Museum
Almost everyone knowns of the amusing Carlsberg beer advertisements, so visiting the place that brews the excellent beer is high on many wishlists. Having undergone a massive renovation starting in December 2018 that lasted more than a year, the Carlsberg Brewery Visitor's Centre offers a wonderful experience. Also keep your eyes open for the world's largest collection of unopened beers, which are somewhere on the premises!
9. Oresund Bridge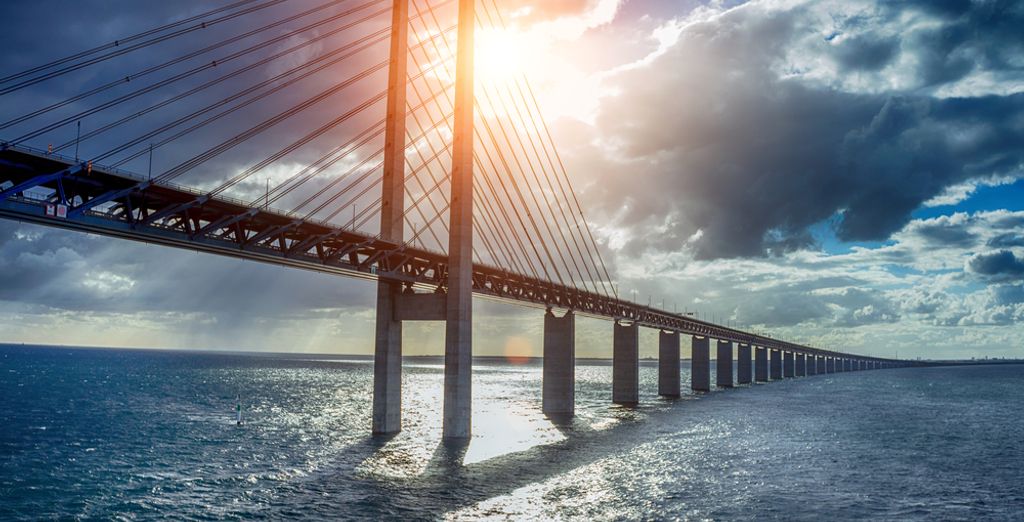 A 16 kilometre long link between Sweden and Denmark, this is so much more than a simple bridge. A whole community has sprung up around this incredible feat of engineering. The bridge runs from Copenhagen to Malmo, and sees a staggering 6 million cars, and many trains cross each year. Many people can now live on one side of the bridge and work or visit on the other, without the stress of worrying about how to get across. But aside from this, the bridge is striking and looks quite wonderful on photos – perfect for your social media feed.
10. Freetown Christiana
An autonomous region within the city of Copenhagen, Christiana is an anarchist's dream. It was a former military base, abandoned until hippies broke in, during the 70s and used the place as a squat. Today, around 900 people live there, and it used to be a hotbed of marijuana-based activities. The citizens are working hard to eradicate the reputation as a drug den, and make appeals for people not to try and buy their pot in the area. Otherwise, it is a fascinating place, well worth a visit just to see how they do things.
When to Go to Copenhagen
June is perhaps the most pleasant month to visit Copenhagen – early spring can be very rainy, while July and August are very crowded. But if you visit in December, at Christmastime, you will see the very best of Danish hygge. Nyhavn lights up with Christmassy cheer, Tivoli Gardens is a riot of shining colour, and the Christmas markets are bursting with treats, toys and delicious snacks.
How to get there?
Copenhagen is a port city, so you can arrive by boat or ferry if you wish. There is also an international airport, excellent road links and a good rail network, so you can easily find your way to the city from almost anywhere in the world.
Denmark is in the EU, so other EU-member citizens can travel freely, while those from countries outside the Schengen Area will need a visa.
Which Hotel to Choose?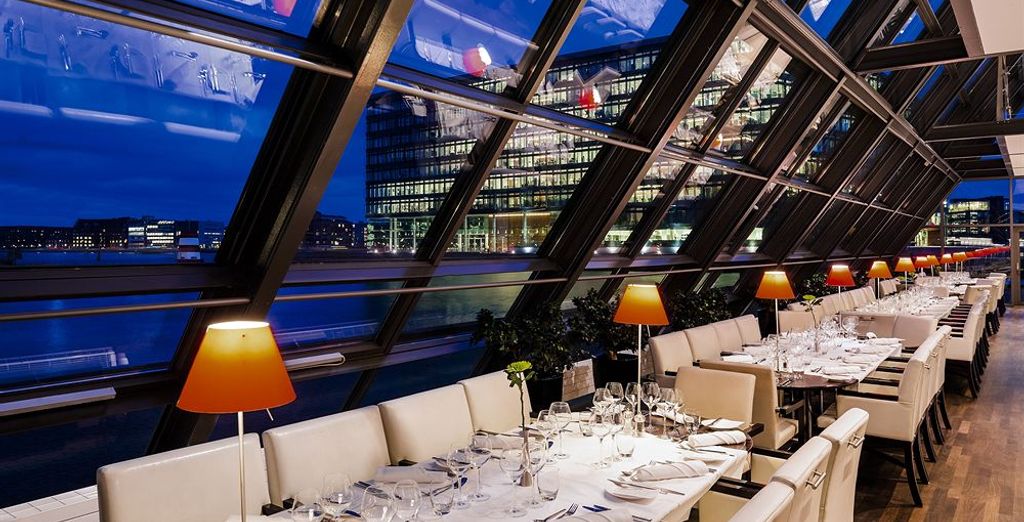 In the centre of the city, nestled between the thriving meatpacking district and the free zone of Christiania, this hotel is your perfect pied a terre for exploring the sites and scenes of Copenhagen. The hotel's design is simple and industrial, but this allows natural light to flood into the rooms, making them bright, airy and – combined with the soft mattresses and cosy comforts provided – very inviting indeed. Dine at The Harbour, the onsite restaurant to enjoy magnificent views while you eat, hit the gym for a workout, or even hire cycles to help you get around the city.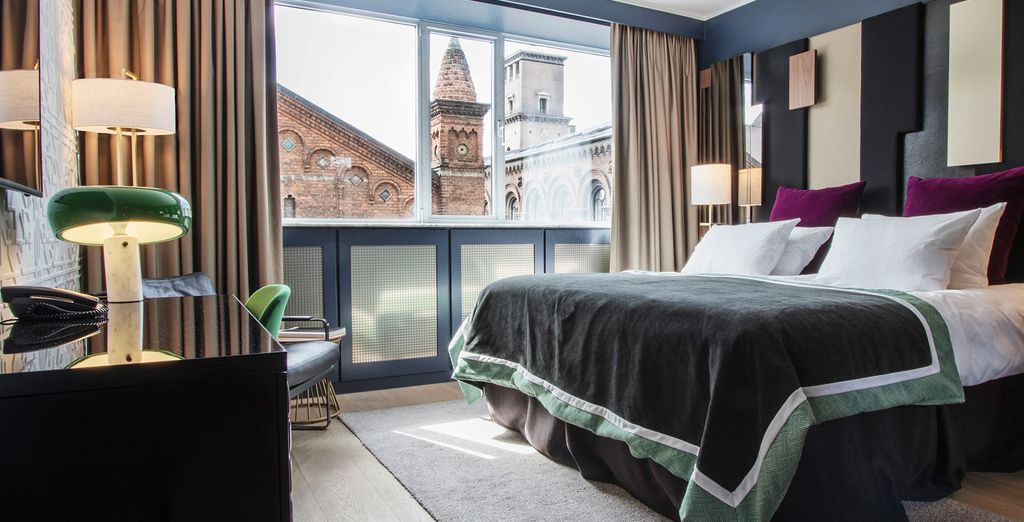 Copenhagen is a stunningly pretty city, and the Latin Quarter is one of its most fashionable zones: this luxury hotel fits in perfectly with these exquisite surroundings. Surrounded by shops, cafés and boutiques, the hotel is within easy walking distance from many of the city's best sites. There is an onsite gym so you can workout if you like, and there is a choice of restaurants where you can choose between international cuisine and middle-eastern delights, before heading out to explore some more of the city.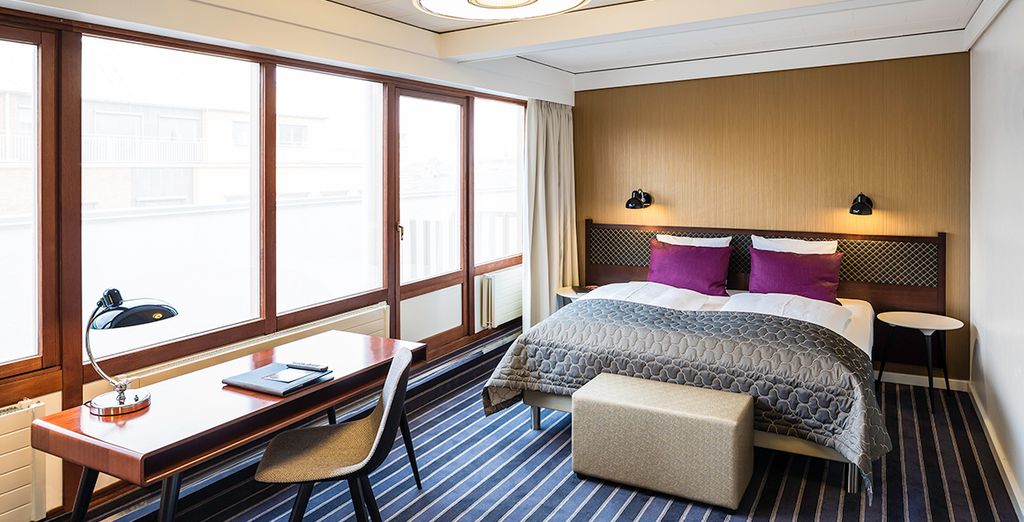 Snuggled between an amusement park and a cathedral, this hotel is ideally located to easily explore the city. The Old Town is a labyrinthine tangle of streets bursting with boutiques, shops, cafés and historical buildings, and the hotel is handy to, not only this, but the vibrant meatpacking district and Nyhavn. With 304 beautifully decorated Scandi rooms, you will love coming back to the hotel every evening to enjoy a hearty meal and a great night's sleep.
Culture in Copenhagen
The Danes in general like to keep like life polite, fair, and simple. Bragging is frowned upon, as are displays of ostentatious wealth or success. Speaking to strangers, on the bus for example, is considered odd but once you are introduced to a Dane, they will usually address you with your first name and welcome you with a handshake. The country prides itself on its egalitarian ways, and the people are generally happy and content. They pay quite high taxes, but this covers excellent medical care, good schooling and superb infrastructures.
Local Practices and Customs
You may have heard of hygge, which is a sense of cosiness and comfort: the feeling you have when you and your best friends are snuggled up watching television together, for example, perhaps with hot chocolate on the side. It is possible to deliberately achieve this mood, by actively removing disruptions and embracing the moment as it occurs.
The Copenhagen Map
Our Practical Advice for Copenhagen
What to bring back from Copenhagen?
Typical Copenhagen souvenirs include models of the Little Mermaid, Danish elves, Viking jewellery, and Freetown Christiana memorabilia (much of which is still marijuana based, despite their efforts to clean up the area and the reputation!)
What currency to use?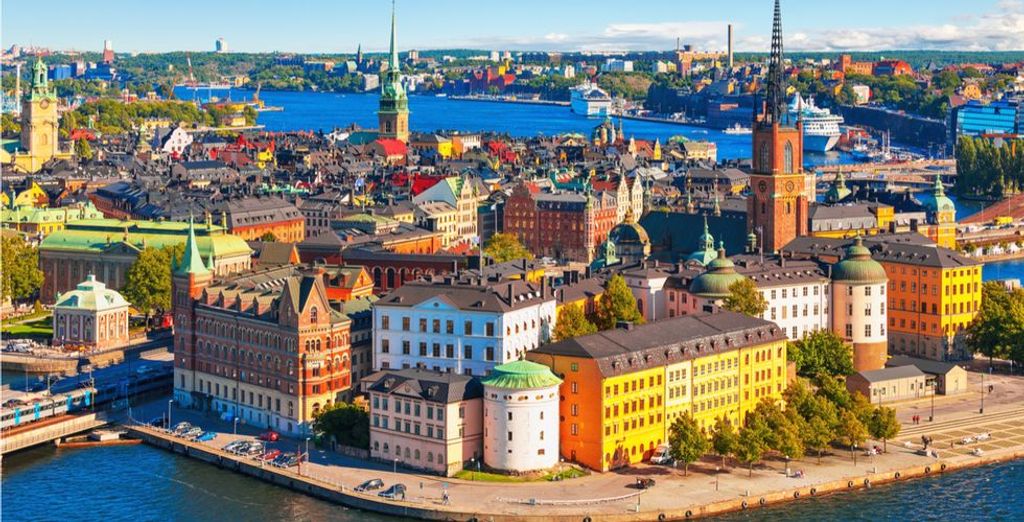 Despite being in the EU, Copenhagen – along with the rest of the country – uses the Danish Krone which works out to about 14 euro cents (one euro to 7 krone). Some places will take euros, but it is not an official currency and you should always check before committing to a purchase.
What time difference is there?
There is a one hour time difference between the United Kingdom and Copenhagen with the latter being ahead of the UK.
What language is spoken there?
The official language of Denmark is Danish, but up to 86% of the population speak excellent English as their second language, so you should have no problem navigating the city even if you speak no Danish at all.
What to pack for your Copenhagen holiday?
Copenhagen's climate is pleasant and warm – sometimes even hot – in summer, and cool to cold in winter. Pack according to the time of year that you are travelling , and always remember to take an umbrella or waterproof jacket – it rains on almost half the days of the year!
How long to stay?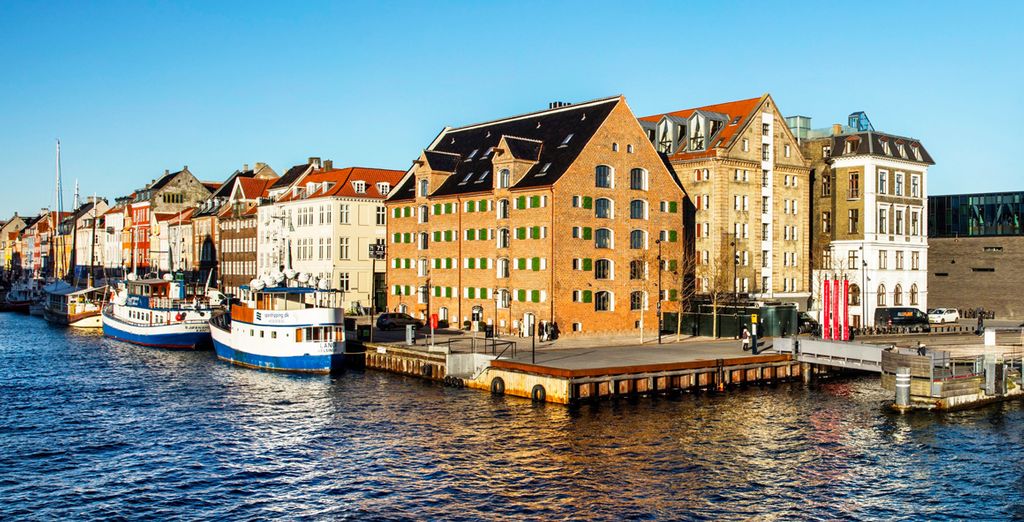 Copenhagen is best enjoyed leisurely, taking ten days to a fortnight to explore each attraction in depth. If time is short, you can make do with a three or four day holiday, but you will have to plan a strict itinerary and stick to it if you are to do everything that you were hoping to.
Restaurants to look out for
Copenhagen is something of a foodie's secret pleasure, with plenty of informal vendors in the parks and markets, but also with world class restaurants to enjoy too. Try the Danish classics, like pickled fish, but also expand your comfort circle by trying something new and exotic.
For Danish cuisine at its most simple and delicious, try the Royal Smushi Café, where you can enjoy breakfasts or lunches, sampling traditional smorrebrod with a unique Japanese flare, or play it safe with a croissant or a danish pastry.
Kodbyen Fiskebar is a great place to try too. In operation since 2009, whereupon they almost immediately received a Bib Gourmand from Michelin – arguably a better sign for hungry tourists than a star, as it refers to delicious but simple food for an excellent price, rather than fancy cuisine which might not appeal to unsophisticated palates – going on to build and enjoy a solid reputation for delicious, sustainable and environmentally friendly meals.
Family activities
There are plenty of green spaces in Copenhagen, and almost everyone rides a bike. You can hire bicycles for the whole family from your hotel or rental places which are widely found throughout the city, to ensure that you all have a great time exploring the city. Many of the attractions are family friendly – the amusement parks, Copenhagen zoo and many more – and you are sure to find plenty to keep everyone, whether big or small, happy and enjoying their Copenhagen holiday.
How to travel to Copenhagen with your pet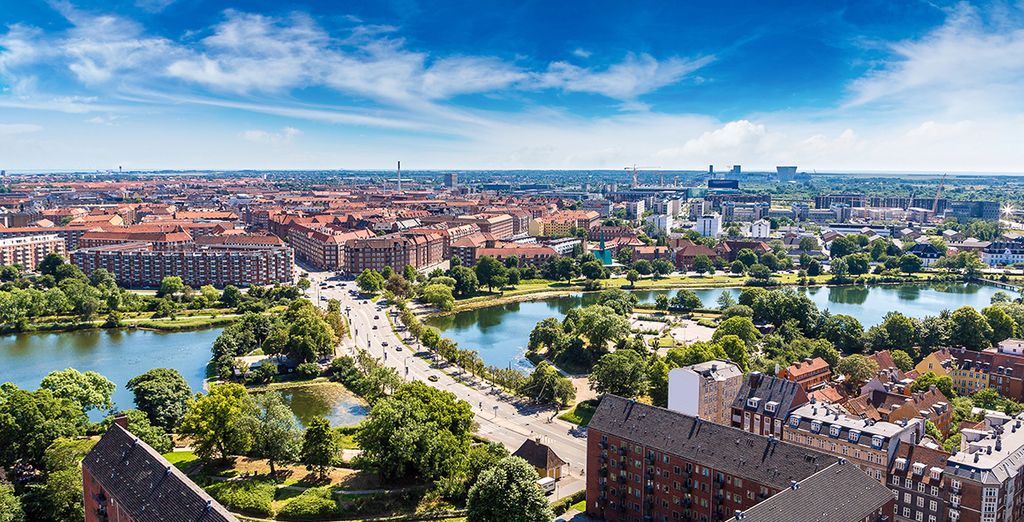 It is possible to travel with your pet: within EU countries, there are set regulations including having your pet microchipped and named on a pet passport. Outside of the EU, regulations are much stricter, and proof of vaccinations may be required – as might quarantine periods. If in doubt, check with the authorities on both sides about your responsibilities.
Copenhagen: What Budget to Plan
Copenhagen is not a terribly cheap destination, so you will need about €90 to €100 per person per day to get around and do everything that you want to get done. Invest in a Copenhagen Card, if you can – you buy the card online, before you travel, with a time limit on it (ranging from 24 hours to 120) and while the card is not terribly cheap, it gains you free travel, free access to many tourist sites, and discounts elsewhere, meaning that in the long run, you will save massively. You will need a card for each person – child options are available – but once that expense has been met, you will find Copenhagen a much cheaper place.
Environment
Denmark as a whole is very environmentally friendly, and businesses in Copenhagen take great pride in working sustainably, organically and using clean renewable energy whenever possible. Even the buses are electric! Many people cycle which is both healthy and eco-friendly, and they heavily promote reusing and recycling over throwing away.
Additional Practical Information
While the Danes are scrupulously polite they find 'please', 'thank you' and even 'how are you' to be redundant and somewhat fake: if you're already asking nicely, you don't need to say please! They can also be very reserved until they get to know you a little bit, so don't worry if they treat you coolly at first – they're just warming up!
This Copenhagen travel guide has only offered you a taste of the Danish capital - when you visit you will find and see much, much more!