Booking Munich, The best hotels & place to stay



Table of contents
Great savings ⭐ on hotels in Munich, Germany. Discover our offers up to 70% Off on Flight + Hotel. The Best Deals with Voyage Privé.
Book in Munich
Do you want to stay in Munich for your next trip?
Here are our best places to find the top hotels at the best prices.
Discover our top 3 hotels in Munich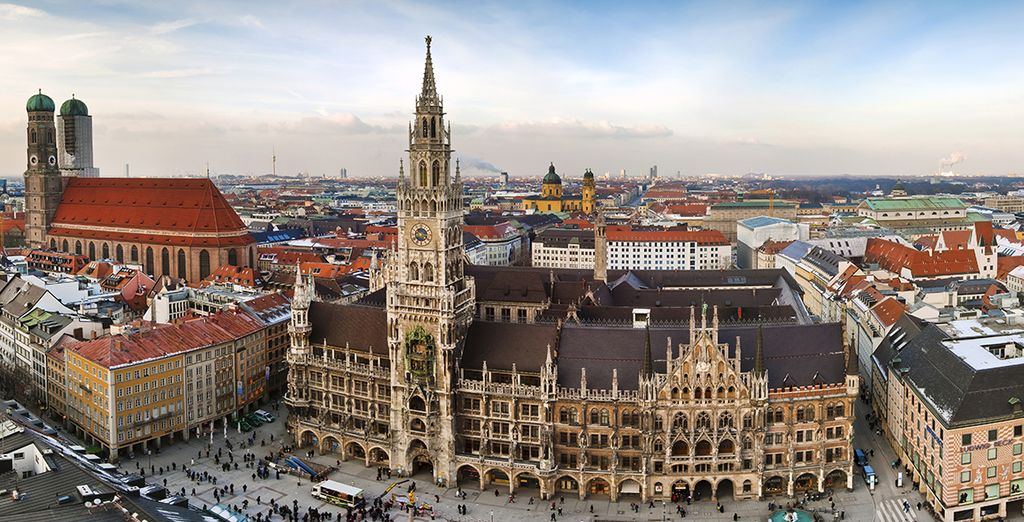 München Palace 5*

Situated on the banks of the river Isar, the München Palace 5* is a beautiful hotel that offers great access to central Munich, Marienplatz and the station. A recent renovation of the hotel has created an elegant, classical style for a luxurious stay you won't forget.
Arcona Living Munich 4*

A repurposed former cinema, the Arcona Living Munich is a 92 room hotel. It was once the third largest cinema in the lovely city and now stands as a testament to those times. Included in the hotel is a relaxing lounge, restaurant and a summer terrace.
Hotel La Maison 4*

The Hotel La Maison is a fantastic hotel offering easy access to the trendy Schwabing district and Munich's main attractions. The modern, extravagant décor is one of the main draws of the hotel, and you'll be sure to have a great stay.
Our reviews of Munich and its hotels: why book a hotel there?
Munich has a lot to offer for anyone who wants to experience the vast culture, history and atmosphere of one of Germany's largest cities.
For families looking to experience one of the great parks in the world, you should visit the English Garden. It is the biggest city park in Germany, covering more than 910 acres, making it larger than Central Park in New York, USA. The park also contains the Bavarian National Museum which has one of the finest collections of German artefacts.
Couples may enjoy the Cuvillies Theater. Built in 1755, the stunning building offers an excellent opportunity to experience 18th century Rococo architecture. The theatre was the setting for the opening night of Mozart's Idomeneo in 1781.
There are also plenty of shopping opportunities in Germany including the Maximilianstrasse. In this area, there are lots of international designer stores along the kilometre-long shopping area. But be warned, if you decide to go shopping on Sunday, no shops will be open in Germany.
How to book a hotel in Munich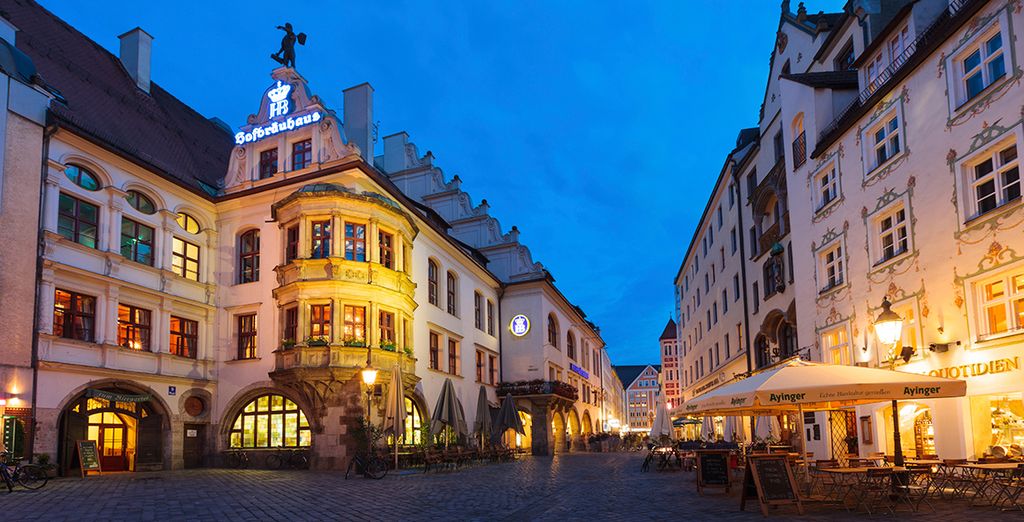 It is fairly easy to make a hotel booking for Munich. The first thing you need to do is to register on the website. This can be done via your Facebook account, or you can use your email address. All pages contain a registration option at the top of the page. Just click on "Join Now" or "Register for free to discover all our offers."
Once you've created your account, you'll benefit from up to 70% off in our exclusive deals. Sometimes you can save even more, but this is dependent on the destination you want to travel to. You can also get access to our customer support and our mobile app that includes updated information about any destination.
Booking your Munich holiday has never been so easy. Munich is one of the finest cities in Europe with a historical heritage that is wonderful to explore and other amenities that you will enjoy. Our clients get exclusive deals and memorable breaks to hotels across the world.
The different ways to make your online hotel booking in Munich
There are numerous ways to make your stay in Munich memorable and to give yourself an experience that will last a lifetime.
Book flight and hotel to Munich
Which thanks to our website, it is easy and has the best deals available.
Book only your favourite hotel in Munich
Don't settle for second best, with our exclusive offers, you can afford your favourite luxury hotel in Munich.
The best places to find hotels in Munich
Munich is full of beautiful districts it can be hard to choose which are the best for your stay. However, here is a quick rundown of the best districts to stay in if you're planning a trip to the beautiful German city:
1. Schwabing

Counted as the city's artistic quarter, this area has some of the best sights and shops in the city. At night, the area is one of the best places for entertainment.
2. Altstadt

If you've only got a few days to spare, and this is your first time to Munich, then the old city is the best place to visit. The Altstadt offers a unique insight into old German architecture and offers a vibrant, friendly atmosphere for all.
3. Maxvorstadt

With its range of art galleries and museums, Maxvorstadt is understandably known as the brain of the city. The location is excellent for anyone who wants to know more about the city's culture.
4. Haidhausen

For those looking for entertainment, then Haidhausen is the best location in Munich. The area is well-known for the night-life, bars and restaurants which are open late.
5. Nymphenburg

A little out from the city centre, Nymphenburg is a great location if you want a relaxing break. It contains a great botanic garden and for those looking for history, this is where the famous Nymphenburg Palace is located.
Presentation of Munich
Munich is one of the best cities in Europe to visit. The tourist-friendly city offers you one of the most exciting experiences as you explore the heritage, culture and cuisine of the beautiful cities. There are numerous places to visit in the city from the English Garden to the beer halls, palaces, museums and art galleries throughout the city.
If you're really looking for the historical areas of Munich, you've got lots of choice. The two main historical interests are the palaces of La Resdenz, that used to be the official home of kings and dukes, and the Schloss Nymphenburg which is the summer palace.
Those looking for a friendly welcome won't be disappointed. Many who go to Munich report about the positive experiences they have thanks to the locals who make everyone feel welcome to this beautiful corner of Germany.
Munich's weather is also one of the most interesting in the world. Thanks to its proximity to the Alps, it enjoys a very humid but warm climate. During the year, you can see temperatures rise to about 37.5 degrees Celsius in the summer and a low of 18.9 Celsius in January. There is more precipitation in June and less in February.
The 5 best things to see/do in Munich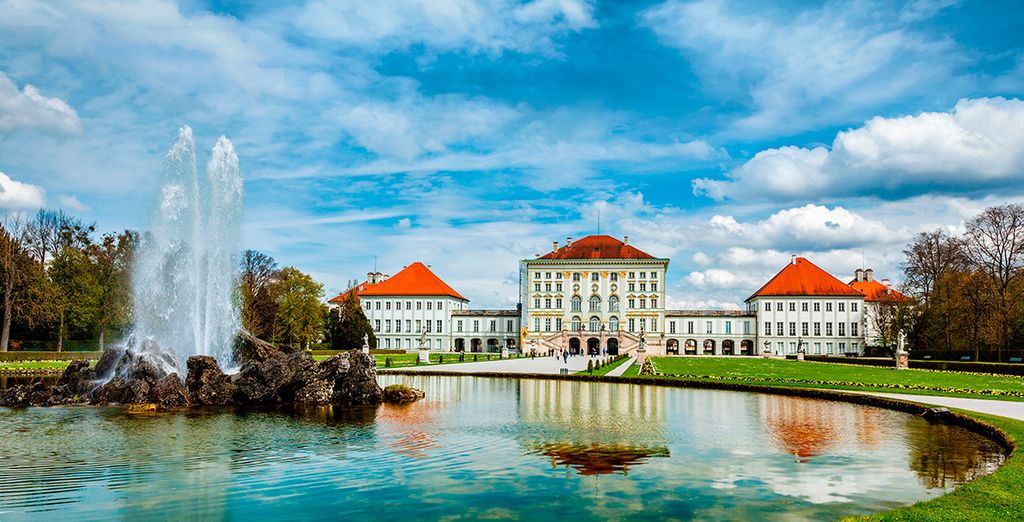 1. Müllersches Volksbad

The restored Art Noveau dome makes this one of the most aesthetically pleasing swimming pools in all of Europe. The 100-foot-long heated pool offers a bathing experience like no other and also features an open-air courtyard that overlooks the Isar river.
2. Freiheiz

This was once the power and heat supply for Munich's train station. Now it offers the best musical performances in the city. Acts of all genre and tastes are offered on a regular basis here, and the distinctive look will inspire all those who decide to take in a show. But be warned, there are only 400 seats available.
3. Midnightbazar

This late night shopping experience is something that can't be missed on your visit to Munich. While there is a small entrance fee, once inside you'll be greeted by a huge range of stalls offering deals on items that are offered at a great deal and you can haggle. The atmosphere is enhanced by performances from live bands or DJs.
4. Glockenbachviertel

Known for being one of the most beautiful areas of Munich, this area hosts a wide range of shops, bars and restaurants to entertain you. Visit Galerie ArtefaktMünchen on Hans-Sachs-Strasse if you're looking for a garment that will impress all. Their garments are hand dyed or painted.
5. Glockenspiel

In Munich's central square there is a cuckoo clock that dates back to the turn of the twentieth century. It beautifully illustrates the city's past with an incredible 43 bells and 32 life-sized figures. Visit the Glockenspiel for one of the two or three shows a day to immerse yourself in the city's history.