The Best Time to Visit Argentina



Table of contents
When is the best time to visit Argentina?
Given its status as the eighth-largest country in the world, Argentina has a huge variation in climate, made even more complex by its dramatic variation in altitude across the country. The best time to visit Argentina, therefore, depends on exactly where you want to go. The good news is that this also means that no matter when you want to travel, Argentina will have something to offer.
You can see more of Argentina by travelling in summer, from December to February, when it is warm across most of the country and icy Patagonia is relatively accessible. However, if you do not plan to visit the south, it is best to travel in spring or autumn for quieter days, gorgeous scenery and reduced humidity.
Geography and seasons of Argentina
Encompassing most of the southern half of South America, tip to toe Argentina is some 2,900 miles long. It stretches from its subtropical border with Brazil to the river valleys and ice fields of Patagonia and the Tierra del Fuego archipelago. Here, summer runs from December to March and can be very hot and humid in the northwest, though a mere 10°C in the south. Autumn arrives with the grape harvest in mid-March, turning to winter from June to August. Winter is temperate in most places, though it renders the north inaccessible. From September to November, spring blossoms all over the country.
The best time to visit Northern Argentina and Iguazu Falls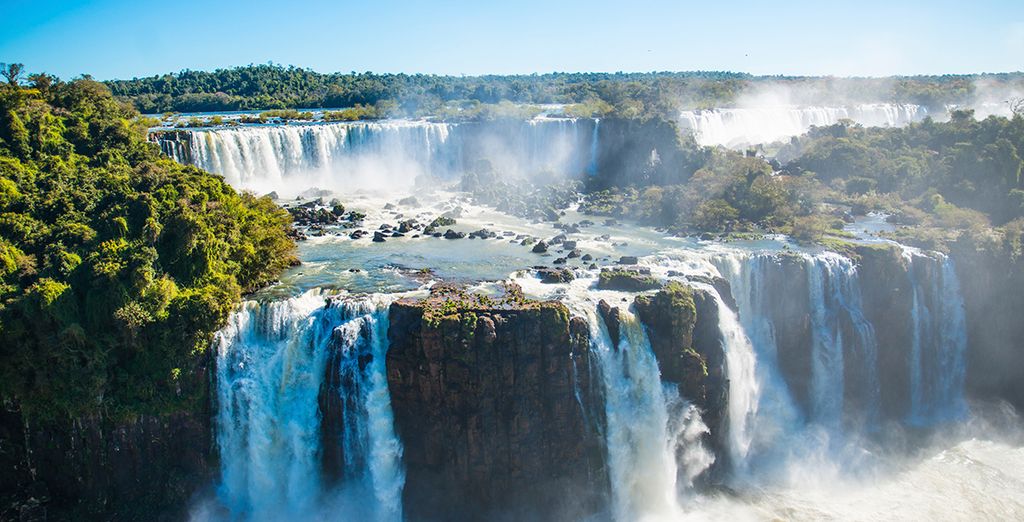 Northern Argentina is a land of huge variety, encompassing salt flats, wetlands and rainforests. The subtropical north is characterised by very hot, humid summers. These can sometimes exceed 35°C, with rainfall and humidity being particularly intense in the northeast. The winter months from June to August offer cooler, more manageable temperatures, though still averaging above 10°C. This is a great time to see the north, although you can beat the crowds by travelling in September and October or from March to May.
Northeastern Argentina's rainforests are crowned by the incomparable Iguazu Falls, which straddle the border with Brazil. The best time to travel to Iguazu Falls depends on your priorities. If you want to see them at their most dramatic and can handle the humidity, travel from December to February, but remember that nearby rainforest trails are often inaccessible at this time. Keen hikers should consider the comfortably cool, dry months of August and September, which are brisk but great for active days. April to June is also dry, though slightly warmer, and all that sunlight creates a wonderfully photogenic rainbow effect in the spray.
The best time to visit Central Argentina
If you are looking for famous wine-producing provinces like Mendoza, head to the western Cuyo region. Here, winters are cool and dry, though the hot summers can cause occasional thunderstorms. Consider visiting this region in March, when the grape harvest is about to begin and the peak crowds of December to February have faded away.
Central Argentina is also where you will find the country's famous Pampas region. These fertile lowlands, famed for the local gaucho cowboys, stretch across an area of more than a million square miles. There is no bad time to be in this area, though you might like to skip the humidity of December to February, especially in the east. The Pampas come into their own from September to November, when the violet jacaranda trees are in full bloom. You can stay overnight at a local ranch, or, if you are short on time, visit as a day trip from Argentina's energetic coastal capital, Buenos Aires.
Buenos Aires itself is a year-round destination, though you will see high heat and humidity from December to February. The best time to visit the capital is spring or autumn when temperatures are around a comfortable 20°C. Alternatively, the crisp winter months from June to August can be very pleasant, especially if you catch August's annual tango festival.
The best time to visit South Argentina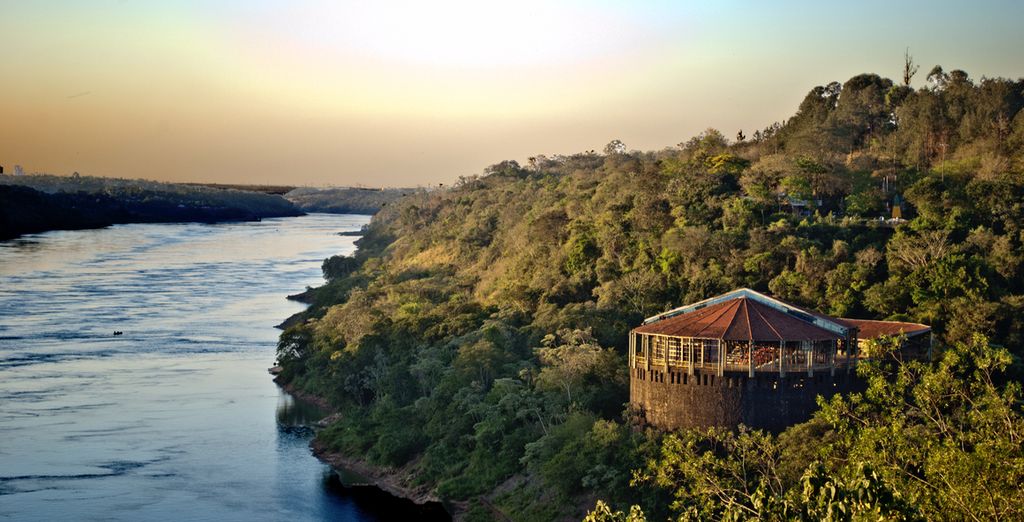 From far-flung Ushuaia to the breathtaking waterfalls and stately glaciers of Tierra del Fuego National Park, southern Argentina is an untamed wilderness you will never forget. In the south, Argentina encompasses most of Patagonia. This remote, windy region sees snowfall and sub-zero temperatures from June to August and is at its most accessible from November to February. It is relatively chilly all year round, with average highs rarely reaching above 10°C even in summer.
It is safest to skip Patagonia during the Argentine winter, especially in July and August. This far south, temperatures drop to below zero, and public transport and flights are irregular and occasionally cancelled. As a result, the best time to visit Tierra del Fuego is from December to February, before heavier rains arrive in April. This is a very popular time for tourists and hikers, so you will need to book up to a year in advance. You can still get good deals when things quieten down in March, but many facilities close at this time, so plan accordingly.
Planning a trip to Argentina
For long-stay travellers who want to see as much of Argentina as possible, a good strategy can be to spend late February in Patagonia and Tierra del Fuego, before heading up to Buenos Aires and the Pampas or flying north to Iguazu Falls in early March. Be sure to stop and visit Mendoza's vineyards for gorgeous golden vines, heavy with fruit and ready for the harvest.
If you are only visiting the north or central regions, you have more options. Consider March to May for the gorgeous rainbow effect at Iguazu, or visit from September to November for the jacaranda blooms and crisp spring air of the Pampas.
What to bring to Argentina:
Adaptor: Argentina uses two plug types – Type I (three flat pins in a triangular pattern) and occasionally Type C (two round pins)
Sunglasses
Quick-drying clothes in breathable fabrics, especially for the humid summer
Sensible hiking or walking boots
Smart/casual shoes if spending time in the capital