Visit Sagrada Familia
Visit Sagrada Familia in Barcelona, Spain : All you need to know ✅ Advice, Accomodation option, Prices... Exclusive offers up to -70% off ⭐.
Visit Sagrada Familia in Barcelona, Spain
This fabulous cathedral in Barcelona is still unfinished. Building work began in 1882 with the laying of the cornerstone, and construction work is expected to be complete in 2026, some 144 years later. However, the cathedral is open for business, both as place of worship and as a tourist attraction, and if you are in Barcelona, you should definitely include this magnificent building in your 'must-see' list.
Sagrada Familia: All you need to know before your visit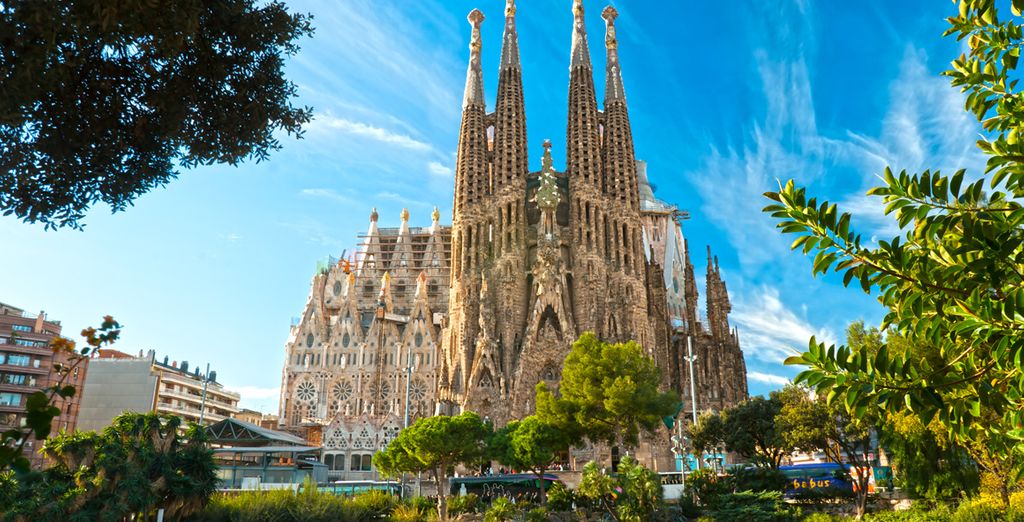 1. It's a Gaudi!
Antoni Gaudi is one of Spain's most beloved sons, an architect who produced many of Barcelona's most quirky and attractive buildings. He was involved with the cathedral from its earliest inception, as an unknown but very ambitious newly qualified architect, changing the plans to suit his own vision as early as 1883, and devoting the rest of his life to the project from 1915 until his death some eleven years later in 1926. He did find time in the earlier years, alongside his work on the cathedral, to work on other projects and his fame began to spread outside of Barcelona and into the wider world. Several of his buildings are now UNESCO World Heritage Sites – including this one, and his work is instantly recognisable for its joyful use of colour and natural shapes: there are few straight lines or sharp edges with Gaudi.
2. It Could Have All Gone Wrong
Gaudi knew that he would not live to see his masterpiece completed, so after the crypt and foundations had been built, he worked on the elaborate Nativity façade first to ensure that his vision and plans for this part of the cathedral, at least, would grace his eyes before he died. He left painstaking models and blueprints for the remainder of the building, but many of these were destroyed by anti-religious protestors ten years after his death. The current architects had to scramble to redraw plans and models based on the remaining notebooks and ideas, as well as what they could remember of the destroyed notes, aiming all the while to be as faithful to Gaudi's original vision as they could.
3. Inspired by Nature, But Humbled by Religion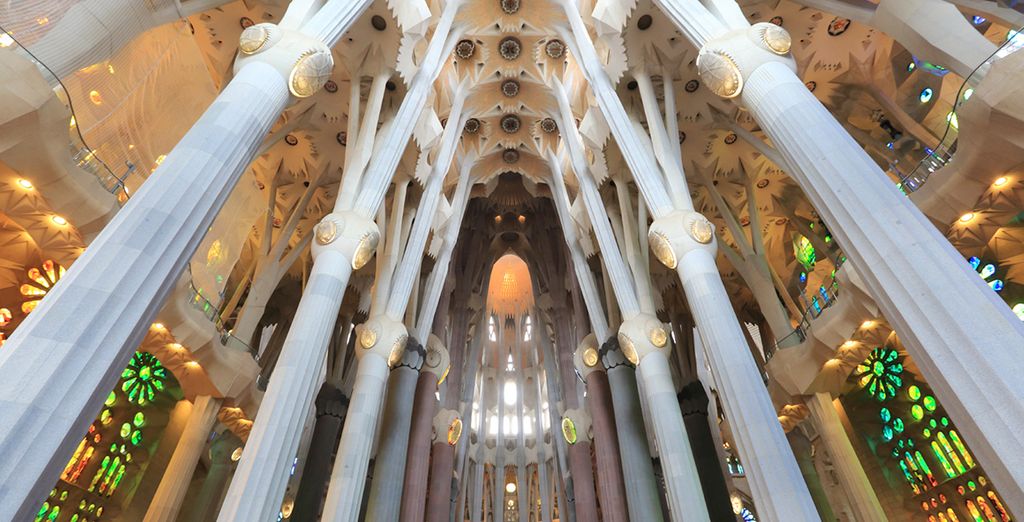 Gaudi's vision aimed to give the cathedral, whose name translates to sacred or holy family, eighteen spires: one for each of the most important religious figures to his way of thinking. Each would be a different height according to their importance, with Jesus's spire reaching a lofty height of 170 metres. This is just one metre less than the nearby Montjuic hill, because Gaudi did not want a man-made construction to be perceived as superior to a feature made by God. The remaining spires are named for the Virgin Mary, the four Evangelists (Mark, Matthew, Luke and John) and the twelve Apostles (Simon-Peter, James, James, Bartholomew, Philip, John, Simon, Matthew, Thomas (he who doubted), Andrew, Judas son of James and Judas Iscariot (who was infamous for selling Jesus out to the Romans for thirty pieces of silver, although some of the Apocrypha seem to claim that Judas was not quite as evil as he is usually painted…)
4. It Was an Illegal Construction
A planning permit for the cathedral was only obtained in October 2018! And it is not the case that planning permission was not needed when the building was first conceived: it was required and it was applied for! Officials just could not find any proof that the application had ever been approved or declined, making the month or two's delay experienced by homeowners looking to add an extension onto their homes look quite mild by comparison!
5. Immortalised in Stone
Look carefully at the faces carved into the cathedral's façades. Many of them are based on real people, contemporaries of Gaudi, whether they were well-to-do townsfolk or some of the stone workers themselves. Even the animals were based on real creatures, including the donkey, whose name was Marguerite and who was bought from a vendor in order to be immortalised in sandstone along with all the people and other animals whose likenesses give the cathedral its distinctive charm and authenticity.
6. It's Not, Technically Speaking, a Cathedral
If one is being semantically pedantic, the building is not a cathedral as it is not the seat of a bishop. To prevent it from being designated as a mere church – usually much smaller and less important than a cathedral – the Holy Roman Catholic Church called it a 'basilica' which covers all sorts of important religious buildings from the lowliest up to the most magnificent. The dictionary definition of basilica is 'church given special privileges by the Pope'.
Discovering Barcelona: Where to stay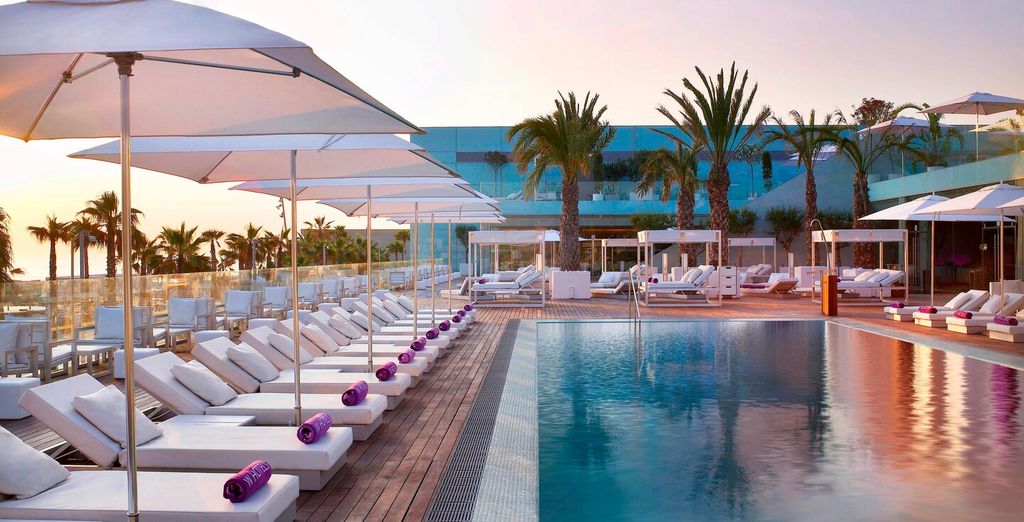 With a massive 473 rooms, this beautiful hotel looks, from a distance as though it is a silver sailing ship about to depart for exotic and mysterious shores. All aboard for luxurious fitness and pampering suites, immense and sumptuous bedrooms featuring huge televisions, state-of-the-art sound systems and high-end coffee-machines and mini-bars, and many other attractions. The hotel is on the fabulous Barceloneta beachfront promenade and brings you right to the best and most beautiful of this glorious city. Speak to your concierge about tickets to the cathedral: they are sometimes able to offer special prices on guided tours which with take you around the best bits of the building and fill you in on some of the facts and figures, as well as some of the gossip, around the construction of this wonderful building.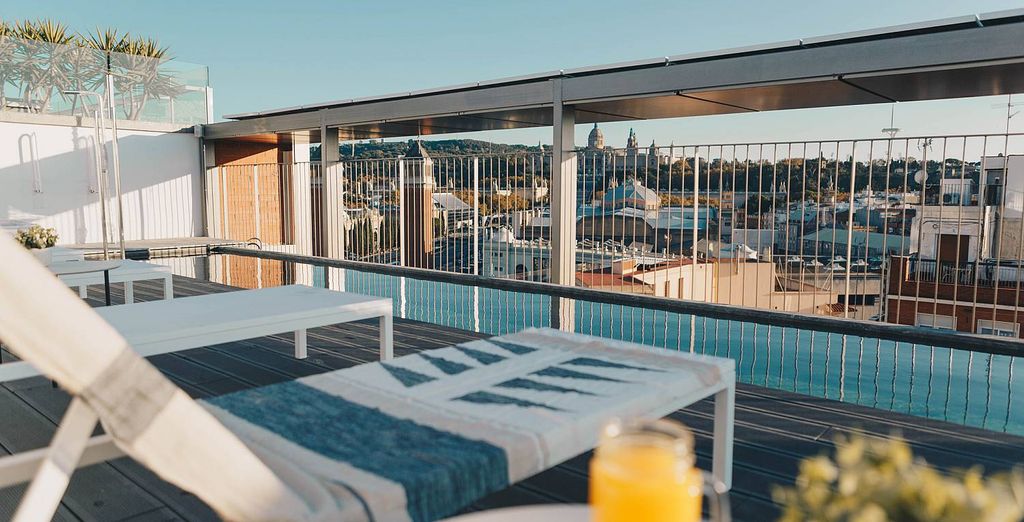 A hidden gem, the rooftop of this hotel is a little slice of decadent joy with a rooftop plunge pool, sun loungers and fabulous views of the streets nearby. Then head out into Barcelona, through lovely nearby Montjuic Park to the city centre where the skyline is dominated by the basilica's fabulous spires as the cathedral creeps ever closer to completion. The rooms are decorated in simple yet elegant earth tones and neutrals, and are cosy and comfortable: perfect to return to after a busy exploring the delights of Barcelona.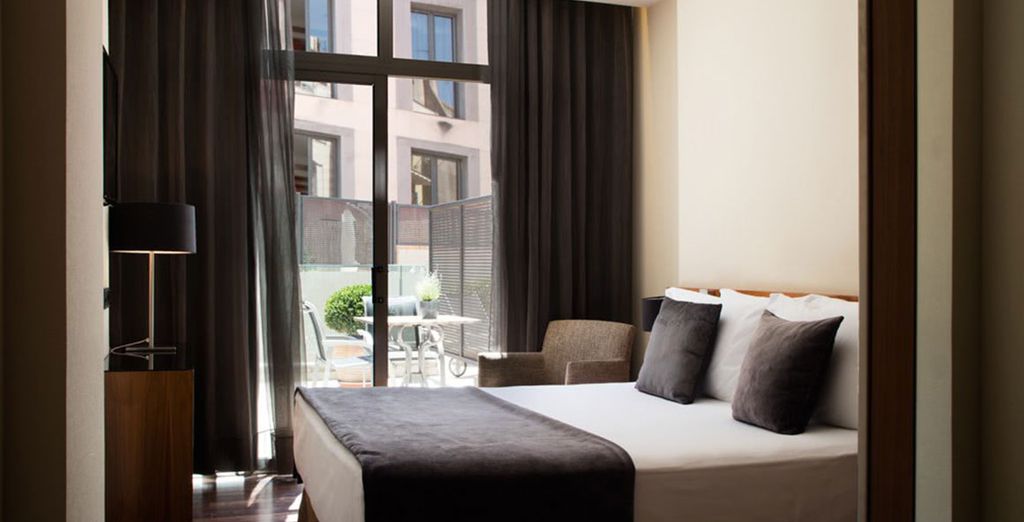 Just five minutes from the beautiful Las Ramblas, and within easy access of all of Barcelona's many and varied attractions. The building itself dates from 1888 – almost as old as the cornerstone of the cathedral – and has been lovingly restored to comfortable modernity while retaining all the best features of the original architecture. Each of the 38 rooms are individually decorated and you will enjoy breakfast each morning in the lounge before heading out to explore the delights of the city.
Visiting Barcelona: Practical Information and Advice
As well as visiting the basilica, make sure you take the time to have a look at Gaudi's other works too: they are all beautiful and well worth admiring, even if at first they do not quite align with 'normal' ideas of architecture (but therein lies their moderniste charm!) Picasso was, of course, also one of Spain's most famous offspring, and there are many instances of his works in galleries and museums throughout the city, particularly at the Picasso Museum. Do plan an itinerary, and do a little research to see how long you will need in each venue before committing to an overly packed and therefore frustrating agenda. Less is more: rather see fewer places for longer, rather than try to see, for example, Montjuic Park in an hour – which is only possible if you whiz through the park without taking in any of the museums and lingering to admire the views.
What are the opening hours? When is the best time to visit?
The cathedral is open from 9am to 6pm every day except Sunday, when the hours are 10.30am to 6pm. Depending on the season, the closing hours will be delayed until 7pm or even 8pm, so do check, especially if you are travelling in peak tourist summer times.
Only a limited number of guests is allowed in the building at any one time (around two hundred) so booking in advance is advisable as is visiting as early as possible: between 9am to 11am tends to be quieter and less crowded as well as having the advantage of being cooler.
For the best visual experience, visiting later in the day – between 5pm and 6pm – allows for Gaudi's full vision to come to life as the sun floods into the cathedral, transforming it into a otherworldly light show of colours and shadows.
How much are tickets? And what is the best way to buy them?
There are several types of tickets and various ways to get hold of them. The best advice is to buy tickets online before you travel.
Basic single entry tickets cost from €26 for the cheapest time slots and €32 for anytime slots for an adult (pensioners and children's tickets are only a euro or two less, but children under the age of 10 are free). Guided tours run to about €42 for adults and €20 for children, with guided tours including access to the tower costing a hefty €64 euros for anyone aged over 11 years old.
There is no discount for tickets purchased online, but the major advantage is that you get to skip the queues for the ticket office, which can see you spend hours queuing to buy a ticket that then requires another lengthy wait before you get to go inside – all tickets have timeslots on then: you could potentially spend almost the entire day, just to spend an hour or so inside.
How to avoid queues at Sagrada Familia
With the cathedral widely considered to be one of the symbols of the city, and boasting some four and a half million visitors every year, it is easy to see why buying tickets online in advance can save you an awful lot of time, even if it does not save you a penny! For a comprehensive visit in which you cover as much of the building as possible, a guided tour will make sure that you do not accidentally miss out any important features or sites, giving you access to all the areas of the cathedral that people are allowed to wander through.
How to get to Barcelona?
Barcelona is a major city in Spain, and is well service by public transport from planes to buses and trains to taxis. The cathedral is almost central in the city, and stands tall on the city skyline: you will readily be able to find your way there simply by looking, from most places. Otherwise, the way is well sign-posted and you will be able to quickly navigate your way there from your hotel.
How long do you need?
You could spend a week inside the basilica and not see everything, never mind understand the full symbolism of what you are looking at! The pillars are designed to look like trees, seeming to change shape as you move. There are also animals: a turtle and a tortoise in particular, supporting pillars. These represent the sea and the land respectively. And for anyone who knows their Bible, there is plenty of religious significance to be spotted and admired too. The outside is intricate enough: the inside is like a visual explosion, with fabulous shifting shapes, wondrous colours and all the wonderful details to be seen and deciphered.
Probably the minimum amount of time to spend inside the cathedral is an hour and a half, but do allow at least another half an hour if you will be ascending to the spires to look out over the city. But if you have longer to spare, try to spend several hours taking in every inch of the building which is a work of art as well as a building .
What to bring back from Barcelona's cathedral?
Souvenirs are available from the giftshop and include models of the basilica, magnets, teaspoons, tea-towels and much more. As always in these tempting places, there is also a lot of fairly generic (although perfectly lovely!) merchandise. Try to pick something that will serve as a specific memento of the cathedral and your visit, and look for the other items at market stalls and small independent shops to spread your tourist pennies evenly throughout the city.
Precautions to take, if any
Bear in mind the building is a fully functioning church, and they request that everyone, male and female, ensures that their shoulders and legs are covered when they visit. Allow enough time to explore the whole building, and those who are not fond of stairs will be delighted to learn that there are lifts in the building that will whisk you to the upper levels.