City Break in Stockholm
Stockholm is built on a series of islands – much like Venice, without the sinking! There are fourteen islands and over fifty bridges that comprise the heart of the city, which is known as the Shopping Capital of the North. From a country that invented the furniture retail heaven known as IKEA, perhaps that is not so surprising!
Discover all our City Break Deals and our European City Breaks !
City Break in Stockholm : Top Five Things to See and Do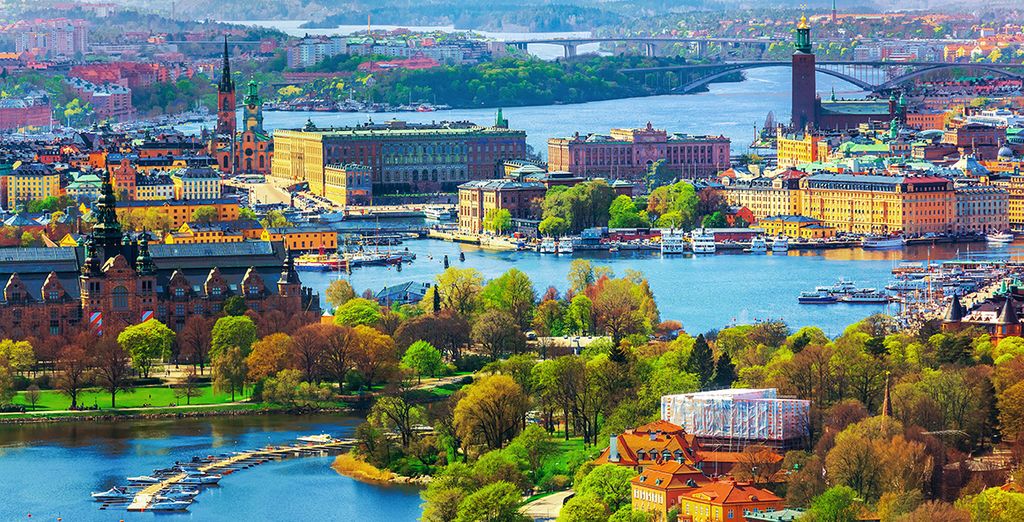 1. The ABBA Museum
ABBA are perhaps Sweden's most famous export, and their catchy tunes are sstill tremendously popular with people all over the world. Visit the museum dedicated to their lives, their stories, and, of course, their music. Photographs are not permitted, sadly, but you will enjoy touring around, accompanied by – you guessed it – ABBA's many wonderful hits!
2. The Royal Palace
Officially home to the king of Sweden, and having been built in the 1700s, this immense building is stunning from the outside, and no less so once inside. Tour beautifully kept staterooms, and wonderful artworks, a profusion of which can be found inside.
3. City Hall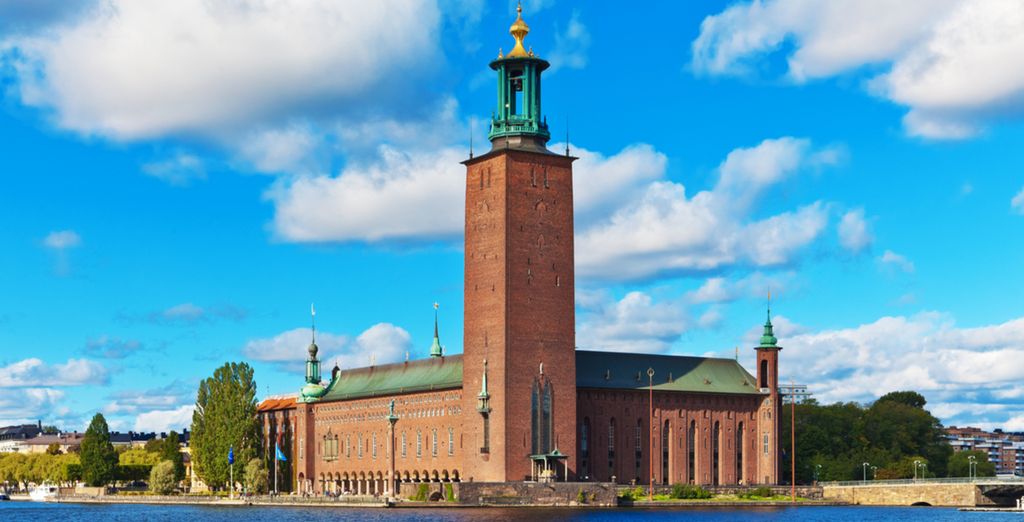 Traditionally, the thought of visiting city hall in any town would be considered snoresville, and by more than just the disenfranchised teen hanging over the car seat, but Stockholm's attractive and well-positioned city hall is something a little bit special. Not only is it beautifully positioned and offered fantastic views, it is the location where the annual Nobel banquets are held
4. Nobel Museum
For a fascinating glimpse into how winners live, work and play, the Nobel Museum should be high on your list. Each winner's life story is detailed enough to delight any casual researcher, and there are plenty of oddments and donations to ensure that this is not simply a story written on storyboards, viewers can admire tangible objects from the winners' lives. There is also a lengthy display dedicated to Alfred Nobel himself, who set up and funded the prizes as his legacy to the world.
5. The Vasa Museum
Stockholm is home to a number of fascinating museums, but the Vasa Museum is something a little bit different. The battleship, Vasa, actually sank on her maiden voyage, but the Swedes weren't having that and they retrieved her from the sea bed, cleaning her up and lovingly restoring her to her prime. The ship is now almost intact and can be viewed in close detail. If you are looking for unusual gift ideas, the shop sells replicas of many of the items that were found on board.
Top Hotels for a City Break in Stockholm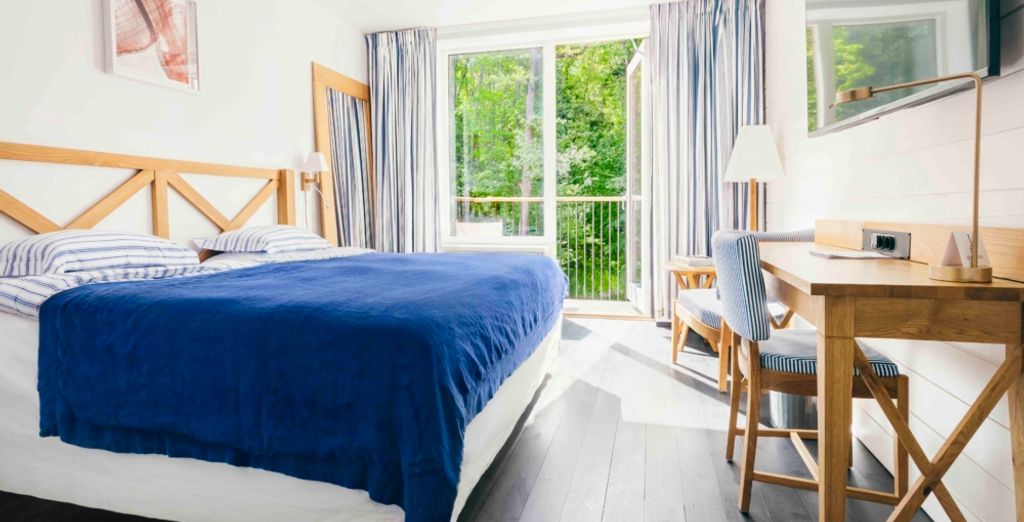 Perched on the waterfront, this sumptuous hotel looks fantastic – and lives up to that promise too! Delightfully, as well as driving to the city centre to start exploring, you can also travel by boat, enjoying a short 30-minute run to get your city break off to a great start. The hotel is set in beautiful grounds with gorgeous mature oak and pine trees that will help you destress and unwind – if that doesn't work, the wooden floors, bright white walls and cheerful scatter blankets that create a delightful Scandinavian charm in every room will!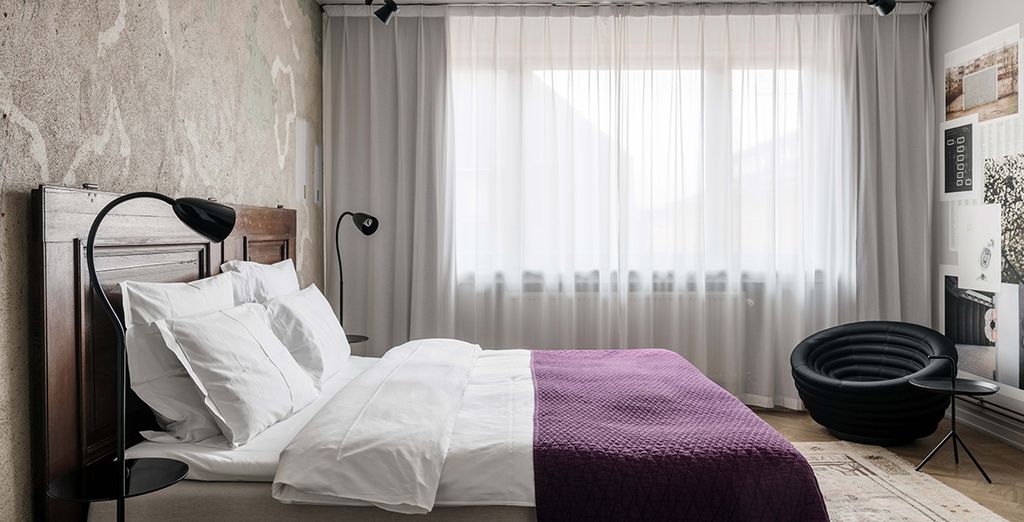 The height of industrial chic cool, this hotel boasts a late night bar with live DJs ensuring that the music keeps the energy high and the spirits higher! The rooms follow through on the industrial simplicity as far as décor goes, but no expense has been spent on the furniture – especially the bed – which is gloriously soft and comfortable, designed to ensure you get all the rest you need before heading out to explore the city.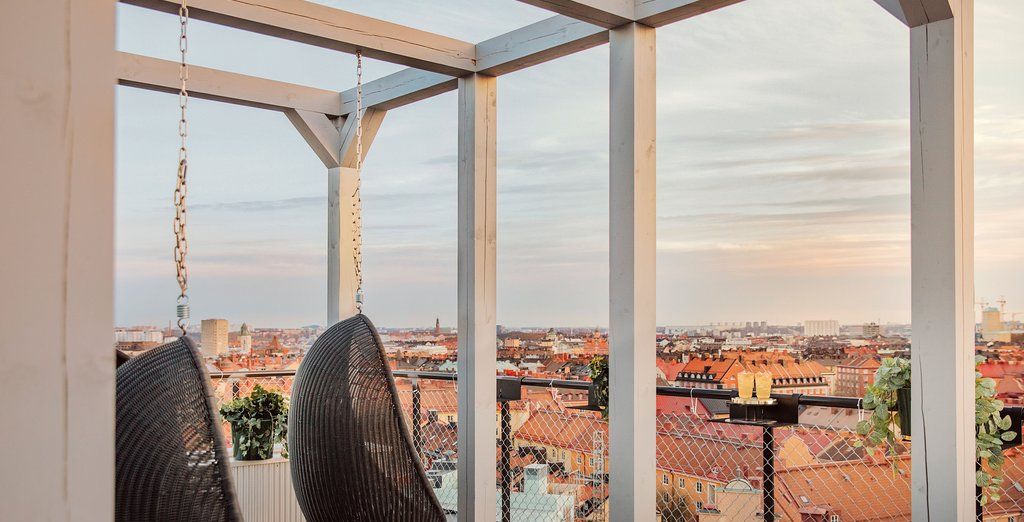 Cleverly crafted from an old warehouse and retaining the most aesthetic features from its early life, this hotel is stylish and comfortable with invitingly cosy beds, a rooftop bar and cuisine that ranges from Korean to Scandinavian. The Origo Bar is always worth checking out, not for a drink, but to view the latest art exhibition or listen to live music!
Plan Your City Break in Stockholm
The best time of year to go to Stockholm
Try to visit Stockholm in the summer months of June, July, and August, when the weather is likely to be at its warmest. This does coincide with pries being high, but the good weather does make the holiday a much more welcoming affair, compared to grey skies, rain and unpleasantly cold days and nights.
Getting to, and around, Stockholm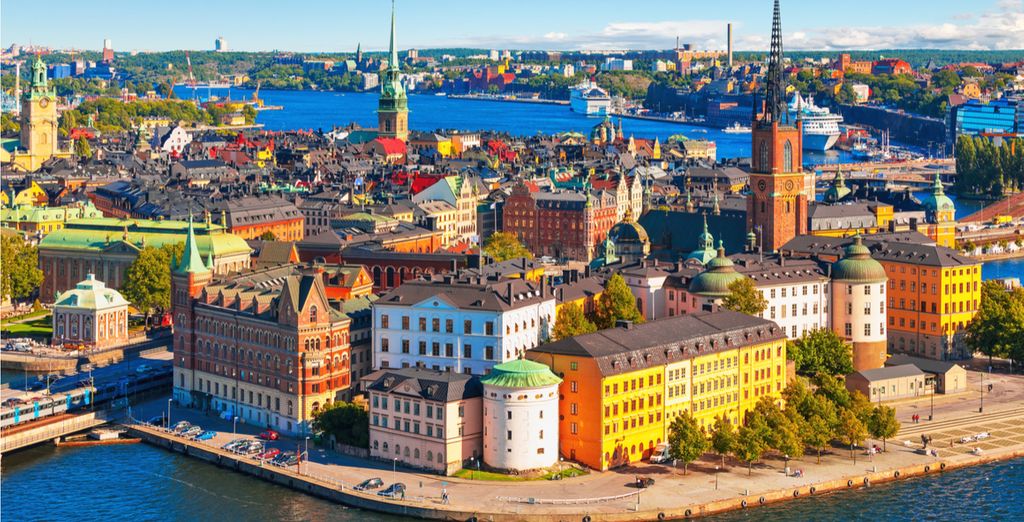 Getting Stockholm is relatively easy: you can fly into the city, arrive by rail or even drive yourself, weather permitting. Getting around Stockholm is, likewise, not a problem, although their ticket prices are almost punishingly high. When travelling by metro, be sure to check out the stations. They are all uniquely decorated and otherworldly, and you will feel as though you have travelled much further than humanly possible when you switch from one to another!
Where to Eat? The Best Districts and Restaurants
Stockholm is devoted to 'fika' a unique word which has no direct correspondent in English. The best translation is 'to enjoy coffee and cake with a friend/ friends', and the coffeeshop life is a vibrant and beloved one. The price of food is quite expensive, but the coffee tends to be excellent and the cakes and pastries are delicious!
Ostermalm is a highly sophisticated neighbourhood, devoted to fashion and peppered with stylish coffee shops where you can enjoy coffee and a slice of cake and watch the people watching you!
Gamla Stan is the old city, and it is worth visiting for the photo ops and exploring the history of this beautiful city, but it is also packed with cafes and eateries that you will be very pleased with yourself for trying!
Nightlife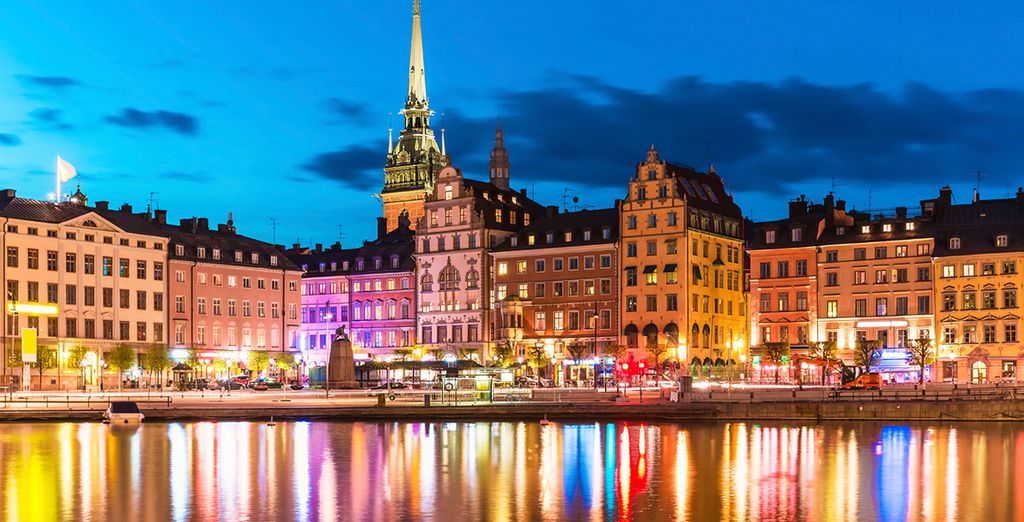 A different side of Stockholm comes alive at night and the Sodermalm is the place to be seen while out and about showing off your moves! There are many clubs, and to find out which is the best or the most popular at present, do not be shy to ask the hotel staff – as locals they will know which scene is popping!
Our Practical Advice for a Stockholm City Break
Stockholm tends to be a fairly pricy city, but some vendors will try and cash in. Do not be scared to browse the internet for comparisons – you may be offered a price-matching discount!
What to pack for a Stockholm city break?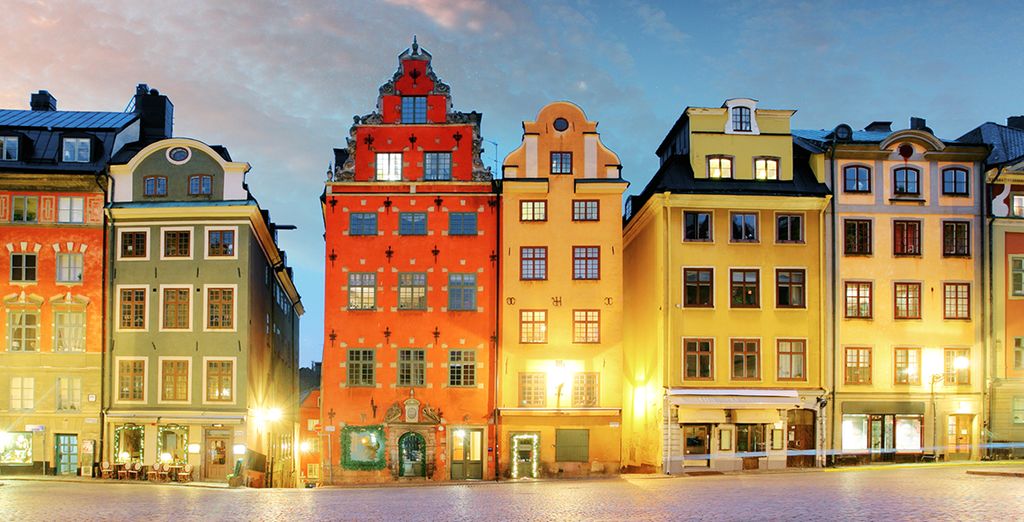 Stockholm can turn chilly in the course of a few minutes, so keep a light coat, preferably waterproofed, about you at all times. The citizens dress warmly and well, so if you like to be elegant and stylish, bring some of your best pieces along with you!
What budget to plan?
To enjoy a leisurely holiday without any money worries, try to allocate €100 per person per day for meals, activities and travel. This way, you should be able to do whatever takes your fancy, without having to stretch your budget too far. Sweden does not use the euro, however, using its own currency, the Swedish krona.
Useful information before going to Stockholm
Hiring a bicycle is a great way to get around the city, and if that pleases your inner environmentalist, you will be further pleased to learn that recycling is mandatory!