The Best Time to Visit Cape Verde



Table of contents
When is the best time to visit Cape Verde?
Located approximately 500 kilometres off the west coast of Africa, Cape Verde is a chain of ten stunning remote islands surrounded by the vast Atlantic Ocean. The country was discovered by the Portuguese in the 15th century, and today, it is best known for its idyllic golden beaches and turquoise waters. Each island has its own unique character, environment and sightseeing spots, with verdant forests, welcoming towns and rugged volcanic peaks waiting for you to explore.
This isolated archipelago is a fantastic destination to travel to at any time of the year, although some months enjoy better weather than others. Some seasons also offer preferable conditions for specific activities, such as hiking and windsurfing. So, the best time to visit Cape Verde mostly depends on what you want to do while you are there. Whichever season you choose, you will be able to bask in glorious sunshine as you lose yourself in the country's picturesque landscapes and fascinating culture.
The climate of Cape Verde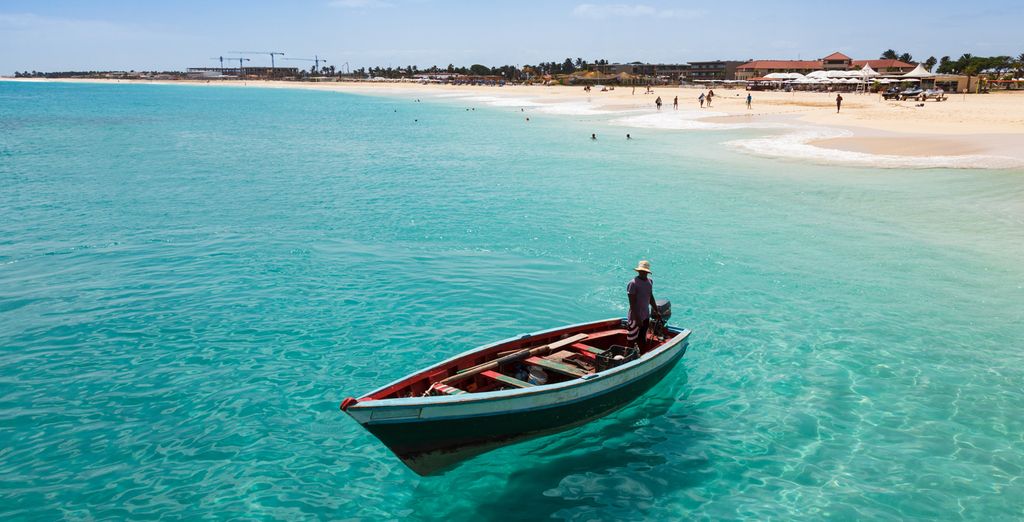 Cape Verde boasts a blissful tropical climate, with warm temperatures of 24-30°C and sunny days all year round. This means that no matter when you opt to take your island getaway, you will be able to soak up some rays on the country's coast. Take a stroll along the pristine white sands of Santa Monica beach on Boa Vista, or dip your toes in the sparkling azure waters at Laginha beach on São Vicente. The sea temperature remains pleasant throughout the year too, so you can always cool off with a swim or grab a snorkel and explore beneath the waves.
Like many tropical locations, Cape Verde does experience a rainy season. This lasts from July to October, with September usually seeing the heaviest rainfall. However, the temperatures are still high and the sun inevitably comes out after the short, sharp downpours, so the wet weather will not necessarily have too much of an impact on your trip. It also means that the islands become wonderfully lush and green once the rain subsides and November arrives.
The best time to visit Cape Verde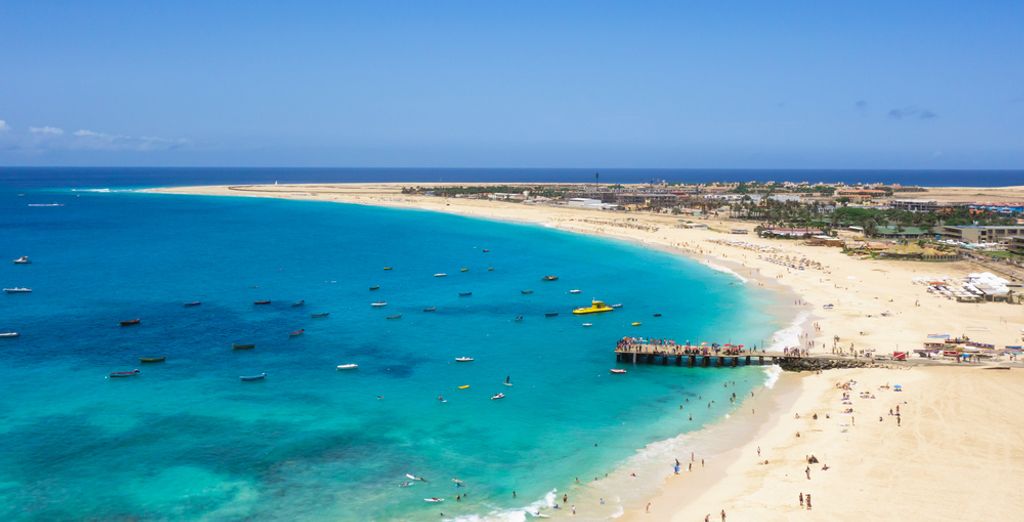 Generally speaking, the best time to visit Cape Verde is anywhere between November and June, as this allows you to skip the humidity, sweltering temperatures and downpours of the rainy season. This still leaves plenty of months to choose from, so you can further narrow down your options by thinking about the activities you want to enjoy while here.
For indulgent beach days
For many holidaymakers, Cape Verde's breathtaking beaches are the country's main attraction – and it is easy to see why. The beautiful sweeps of sugary-white sand are perfect for sunbathing or relaxing with a good book, all to a backdrop of waves lapping the shore. Visit any time between March and June to enjoy long hours of sunshine, minimal rainfall and temperatures that are pleasantly warm but not excessively hot. This is also a fantastic season to wander the central market in Praia and the historic streets of the UNESCO-listed city Cidade Velha in Santiago or experience the vibrant nightlife and music of Mindelo on São Vicente.
For adrenaline-fuelled water sports
Between November and March, you will find the best conditions for water sports, as the winds around Cape Verde pick up and the waves get bigger. Head to Santa Maria beach on Sal or São Pedro beach on São Vicente to catch some swells and try your hand at windsurfing, kite surfing, surfing or sailing. If you prefer to explore mysterious underwater landscapes and the colourful sea creatures that inhabit them, take a scuba diving trip to Sal or Boa Vista between April and September. Alternatively, you can admire some majestic marine life while staying dry by going whale watching between March and May.
For intrepid hiking excursions
In addition to its postcard-ready beaches, Cape Verde is overflowing with epic hiking opportunities. The best time of year to tackle them is between January and April, when temperatures are balmy without being too hot and humidity is low. Journey to the black sands of far-flung Fogo to scale the imposing 2,829-metre Pico do Fogo, the country's only active volcano. The forested peaks and ravines of Santo Antão and Santiago's mountain ranges are also ideal for trekking adventures, and reward hikers with dramatic landscapes and spectacular panoramas.
Colourful carnivals and lively celebrations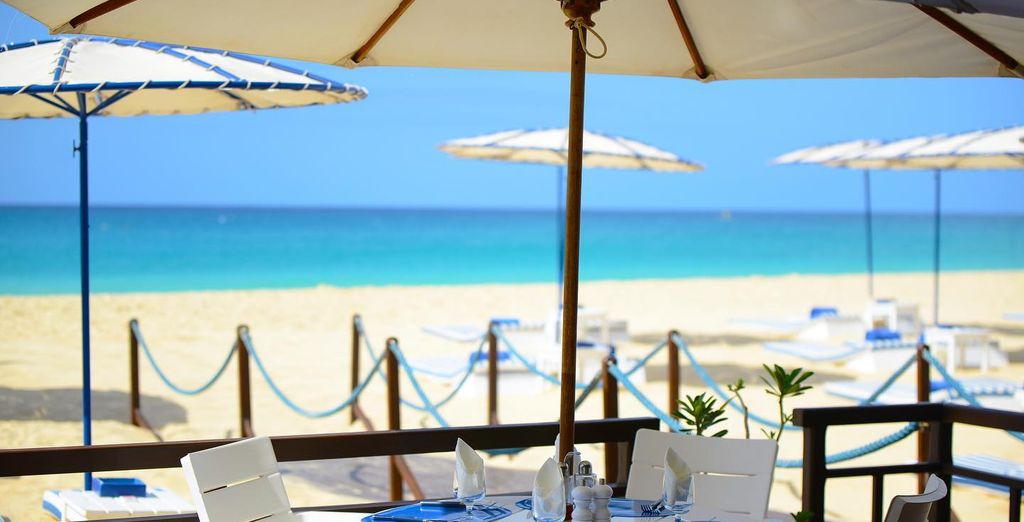 Attending a local festival is one of the best ways to immerse yourself in the culture of a destination, and luckily Cape Verde has a number of vibrant annual events for you to choose from. The biggest and most famous of these is Carnival, which takes place on Shrove Tuesday in Mindelo, on the island of São Vicente. The streets come alive with parades featuring extravagant floats, processions of dancers in glamorous costumes and plenty of live music. It is an exciting time to be in Cape Verde, as long as you are okay with crowds. In addition to Carnival, there is the Gamboa Festival on Santiago in May. This is the biggest music festival in Cape Verde and features international DJs and musicians from all genres coming together for a three-day party.
What to pack for your holiday to Cape Verde
Thanks to the year-round good weather, knowing what clothes and accessories to bring to Cape Verde is fairly straightforward no matter when you visit. Here are our top packing tips for the ideal island escape:
Loose, lightweight clothing for the warm weather
Smart casual outfits for nights out
Layers to cover up on cooler evenings
Swimwear, flip-flops and a captivating book for relaxing days at the beach
Sun cream, sunglasses and a sunhat to protect you from UV rays
Insect repellent
A small umbrella and/or a rain jacket if you visit during the rainy season
Sturdy trainers or hiking boots, if you plan to go trekking in the wilderness