The Best Time to Visit Australia



Table of contents
When is the best time to visit Australia?
Australia is epic in every sense of the word. Geographically, you can find everything from cosmopolitan cities and beaches that belong on postcards to wildlife-rich rainforest and the rugged outback. The weather also varies, from season to season and place to place. Consequently, the best time to visit Australia depends on both the locations you are planning to travel to and the type of activities you want to enjoy while you are there.
Whichever season you choose for your trip to Australia, you will satisfy your wanderlust – whether that involves admiring staggeringly beautiful landscapes, indulging your adventurous side with adrenaline sports, or discovering the cultural and gastronomic delights of sleek cities. The real question is: how are you going to fit in everything the 'Land Down Under' has to offer?
The Australian seasons and climate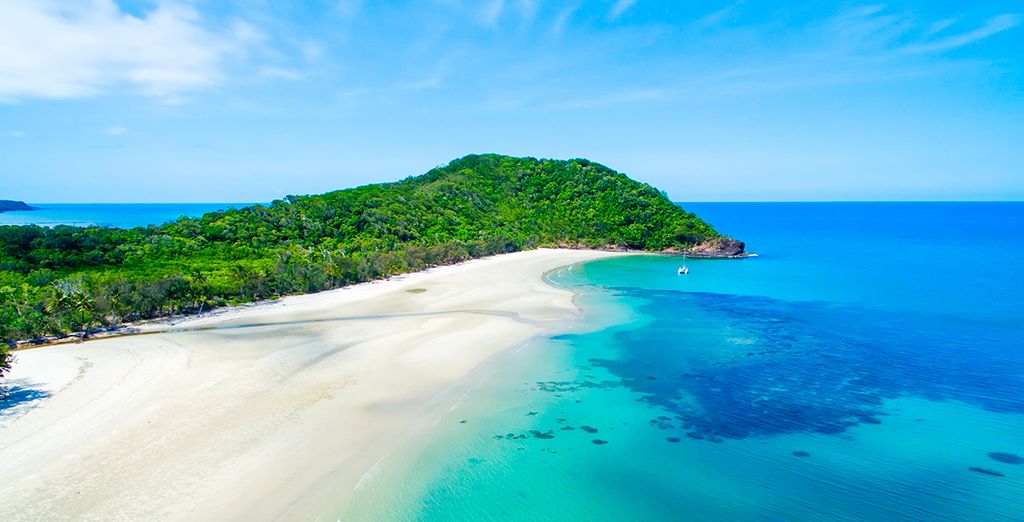 If you are travelling from the northern hemisphere, the first thing to remember is that Australia's seasons are reversed compared to what you are used to at home. Summer runs from December to February, and winter from June to August. So, it is an excellent destination if you are hoping to escape the cold elsewhere and chase the sun.
The climate and seasons also vary depending on what part of Australia you are in. Most of the country has four seasons – spring, summer, autumn and winter. In the tropical north, however, the year is divided into just two: dry and wet. The dry season runs from May to October, bringing with it cloudless blue skies, pleasantly warm and sunny days and little rainfall. Calm waters also make it an ideal time for snorkelling and scuba diving in the kaleidoscopic undersea landscape of the Great Barrier Reef.
The wet season lasts from November to April, characterised by high temperatures and humidity levels, along with heavy downpours of rain. It is also a fantastic time of year to explore the rainforests – when the colours are bright and the cascading waterfalls are at their most powerful.
Spring in Australia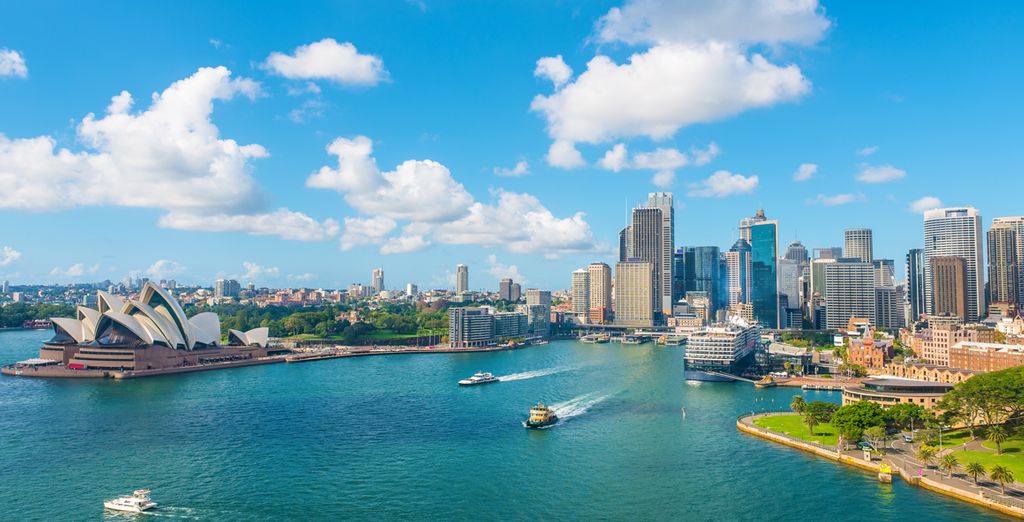 In spring, Australia benefits from mild temperatures and sunny days, with nights that run a little cooler. This makes it the perfect time to explore the country's vibrant cities. Head to Sydney and admire the iconic Opera House, sip on a flat white or local wine in Melbourne, or get out on the river in Brisbane. Spring also sees Western Australia transformed by carpets of multicoloured wildflowers, which are best appreciated by taking a road trip north of Perth in September or October.
Summer in Australia
The summer months bring hot, sun-drenched days that are ideal for outings to Australia's powder-perfect beaches. To catch the best weather, head to the south of the country to learn how to surf at legendary Bondi Beach, or take a trip to Lucky Bay near Esperance to spot kangaroos sunbathing on the pristine white sands. Summer is also when you can witness the surreal annual migration of millions of red land crabs on Christmas Island, should you have the luxury of taking your trip off-shore.
Autumn in Australia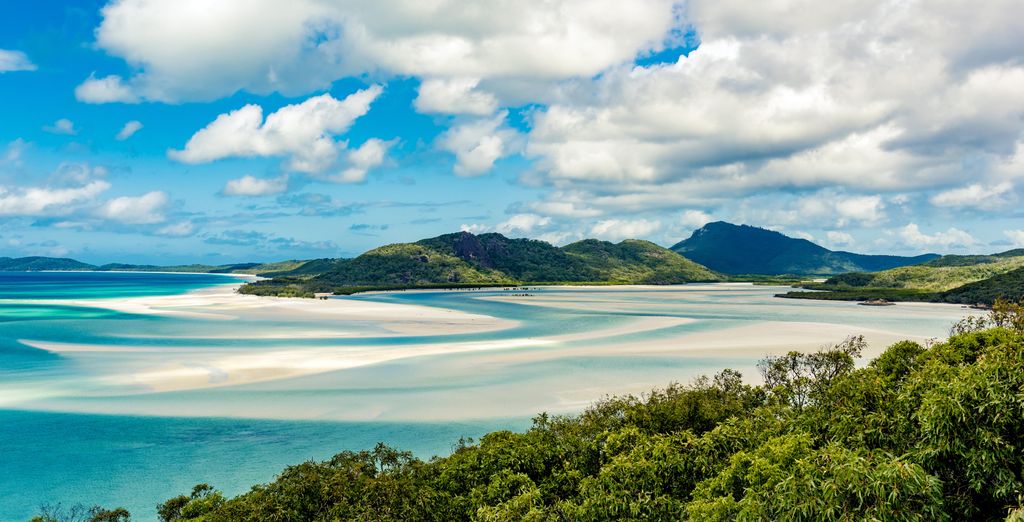 In autumn, you can expect warm and mostly sunny days, along with a smattering of rain and cool night temperatures. Take this chance to admire photo-worthy autumn foliage, with leaves changing to fiery shades of red, orange and gold. Head to Cradle Mountain-Lake St Clair National Park in Tasmania or the Grampians in Victoria for some of the most spectacular views. Another perk of autumn is that it is a quieter time to visit Australia, as you will avoid the summer crowds.
Winter in Australia
Winter in Australia still sees plenty of sunshine, but the temperatures are cooler – especially at night. This makes it an excellent time to head out to the desert plains and rugged gorges of the Red Centre. Prepare to be awed by the majestic sight of Uluru, marvel at the universe's wonders on a stargazing excursion and dive deep into Aboriginal culture. Meanwhile, in the south, you can hit the slopes at ski resorts, such as Mount Buller or Falls Creek. Alternatively, get out on the water to spot majestic whales frolicking in the ocean.
Fun-filled festivals and cultural events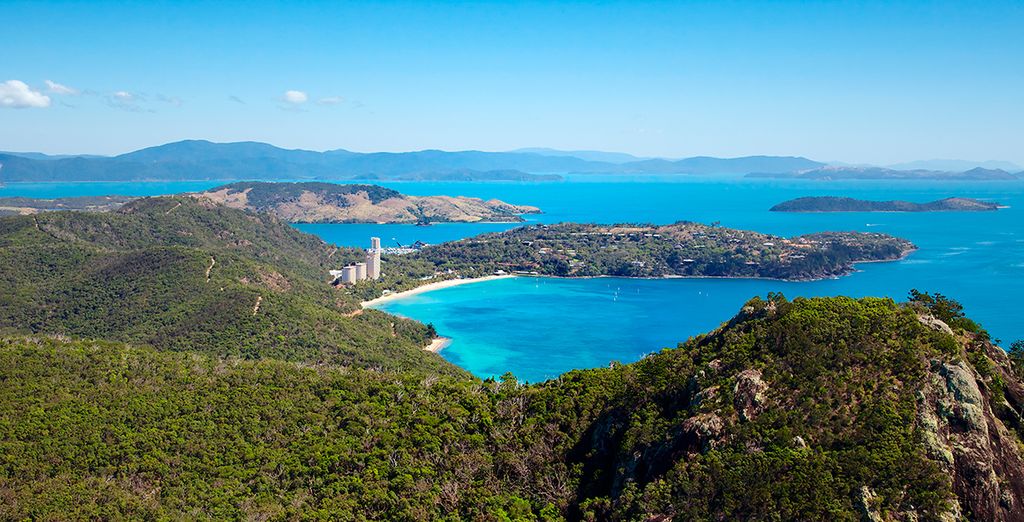 Australia's calendar is overflowing with lively festivals and artsy events, which take place throughout the year and all across the country. Whatever time you travel, and whichever cities you visit, you are likely to find a celebration to attend. There are far too many to list here, but highlights include the three-week-long Sydney Festival in January – featuring world-class performances and visual arts – the legendary Adelaide Arts Festival in February and the ambitious Brisbane Festival in September. The prestigious Melbourne Cup in November is Australia's most famous horse race, while the Sydney-Hobart Yacht Race in December is a classic regatta that brings people flocking to the harbour. If you are in Sydney for the festive season, be sure to watch the fireworks above Sydney Harbour and welcome the new year in dazzling style.
Packing for your trip to Australia
Your packing essentials for Australia will depend on when you are going, the locations on your itinerary and the activities you want to enjoy while there. Here are some of our top suggestions:
Hiking boots, comfortable socks and insect repellant if you are planning to go trekking
Sun cream for the intense sun, even if you are not heading to the coast – choose a reef-safe brand if you are planning to go scuba diving
Sunglasses, a sun hat, swimsuit and flip-flops for days chilling out at the beach
Smart-casual clothes for nights out in the city
Lightweight clothing for trips during the hot summer months
Warm clothing for trips during the cooler winter months
Layers for travelling in spring and autumn
Scarf, hat, gloves and other gear if you intend to hit the ski slopes
A little umbrella and/or light rain jacket if you are visiting rainier regions
Your camera for all the awe-inspiring sights you are going to see