Secret Getaways



Table of contents
5 things to see/do during a secret getaway
1. Bachalpsee
You will feel like you have truly arrived in a land of wonder and enchantment when you visit Bachalpsee while exploring Grindelwald, Switzerland, on your secret getaway. This alpine lake is breath-taking, and it is worth the hike to peer into its reflective waters while marvelling at the mountains in the distance.
2. Speicher Zillergründl
?
One of the most rewarding experiences you can enjoy while spending time on a secret getaway in Mayrhofen, Austria, is walking around the Speicher Zillergründl reservoir. The great thing about this journey is a flat trail perfect for anyone who is looking for a relaxing hike amid stunning surroundings.
3. Ponta de São Lourenço
?
If you are on a secret getaway in Madeira, Portugal, paying a visit to Ponta de São Lourenço is a must. You will be amazed by the beauty of the Atlantic waves lapping against the volcanic rocks that characterise this beautiful region. It is an experience that is truly unforgettable.
4. Corralejo Natural Park
?
Your getaway to the Fuerteventura region of Spain's Canary Islands must include a visit to Corralejo Natural Park. It is one of the most popular attractions in the area. During your time in the park, you can marvel at its stunning dunes before checking out the popular surfing spot, Flag Beach.
5. Knossos
No secret getaway to the Greek island of Crete is complete without taking some time to marvel at the ancient wonders of Knossos. The site was once the centre of the enigmatic Minoan civilisation that flourished more than three thousand years ago. The remaining ruins are a testament to this unique civilisation and represent a simply unforgettable experience.
The best hotels for a secret getaway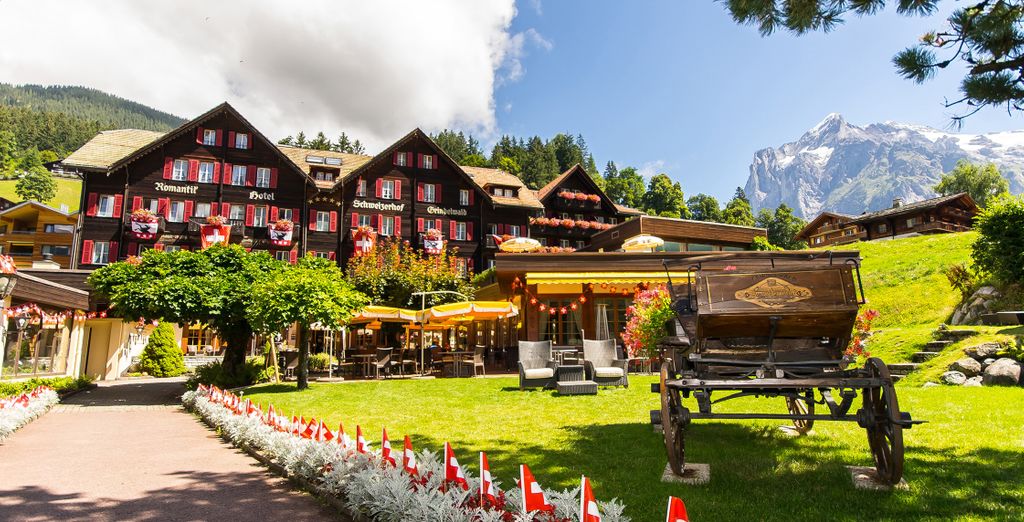 ?
The Romantik Hotel Schweizerhof 5* is located in an idyllic alpine setting, perfect for a secret getaway in Switzerland. You will only be a couple of minutes' walk from the town of Grindelwald, and you will have access to amenities that include a relaxing spa, incredible Swiss cuisine and an indoor pool.
?
The Mystery Hotel is the perfect luxury accommodation for enjoying an unforgettable secret getaway in the Mayrhofen ski region of Austria. This adults-only hotel offers you amenities that include spa treatments, a sauna, an indoor pool and an on-site restaurant featuring an impressive array of gourmet dishes.
You will love relaxing poolside or taking a soak in the rooftop Jacuzzi during your stay at Hotel Madeira Gardens 4* - Adult Only. There are four great room options to choose from, and you will enjoy amenities that include a pair of restaurants and bars, a gym and a spa. These features all come together to make this boutique hotel the perfect spot for a secret getaway in Medeira, Portugal.
?
Hotel Risco del Gato Suites The Senses Collection 4* is set on a stunning 8.5 acres of beautiful gardens and features amenities such as swimming pools, a pair of restaurants, a gym and a spa. It is an idyllic accommodation option for that secret getaway to the Canary Islands that you have been dreaming about.
??
Aldemar Knossos Villas 5* is the perfect location for a secret getaway to the mysterious and beautiful Greek island of Crete. The hotel is located close to iconic attractions like the ruins of Knossos and features amenities that include a restaurant, bar, beautiful gardens, a swimming pool and Wi-Fi.
Plan your secret getaway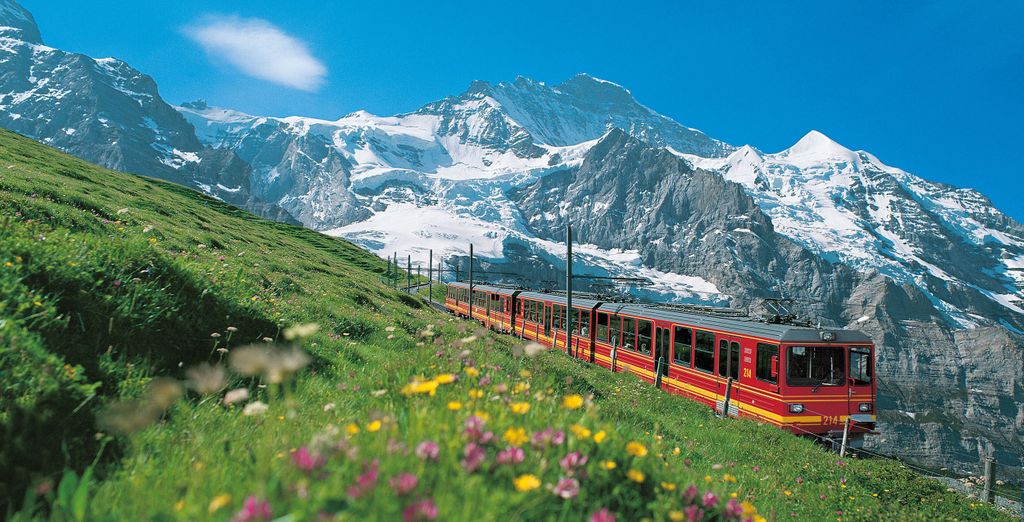 The best time of the year to go on a secret getaway
The best time of year to go on a secret getaway will depend on what you are looking for. Going in the spring and summer means warmer temperatures, larger crowds and higher prices. There will be smaller crowds during the off-season, but there are often fewer available activities for you to take part in.
Going on a secret getaway
Regular flights are available from all major UK airports to get you to these incredible secret getaway locations. Once you land, you can get to your hotel by using ground transport options that include trains, buses, taxis and car hire.
Where to eat during your secret getaway - the best dining options
When you choose any of these secret getaway destinations in Switzerland, Austria, Portugal, Spain and Greece, you will find a huge array of incredible dining options both on the gourmet end and the budget-friendly side of things.
Nightlife during your secret getaway
If you are looking for exciting, lively nightlife during your secret getaway, the destinations we have profiled here will impress you. They each offer great options whether you are going solo, as a couple, with your family or in a group.
Our practical advice for a secret getaway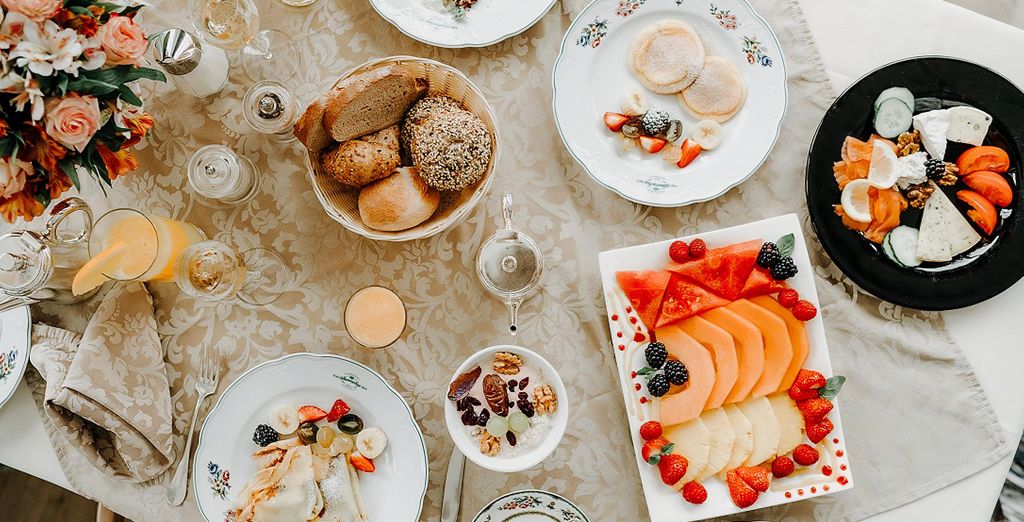 What to pack for a secret getaway
When packing for your secret getaway to any of these incredible destinations, you will want to take seasonal clothing and a good pair of shoes. We also recommend swimwear, rain gear, electrical adapters and toiletries.
What budget to plan
When deciding on a secret getaway budget, we recommend preparing some extra cash so that you will be able to get the most out of your break. At Voyage Privé, we help you get the best prices on luxury accommodation at your chosen destination so that you can focus on entertainment and other activities. You can save up to 70% on a holiday experience that you will never forget when you book with us.
Useful information before going on a secret getaway
A few key points to investigate before heading off on a secret getaway include the local language, currency, time difference and electrical plug compatibility of your chosen location.