Warsaw City Break Deals
The capital city of Poland is not one that springs readily to mind when it comes to city breaks. There is a popular assumption that Warsaw is rather dull: boring grey buildings, not much to do and no entertainment to speak of. This could not be more wrong! Warsaw is a vibrant and thriving city, bursting with brightly coloured buildings, beautiful street lay-outs, plenty of entertainments, vitality and friendliness, and the city is a wonderful destination for a city break, with an extra advantage being its low-key reputation which keeps the crowds smaller than they would otherwise be.
City Break in Warsaw : Top Five Things to Do and See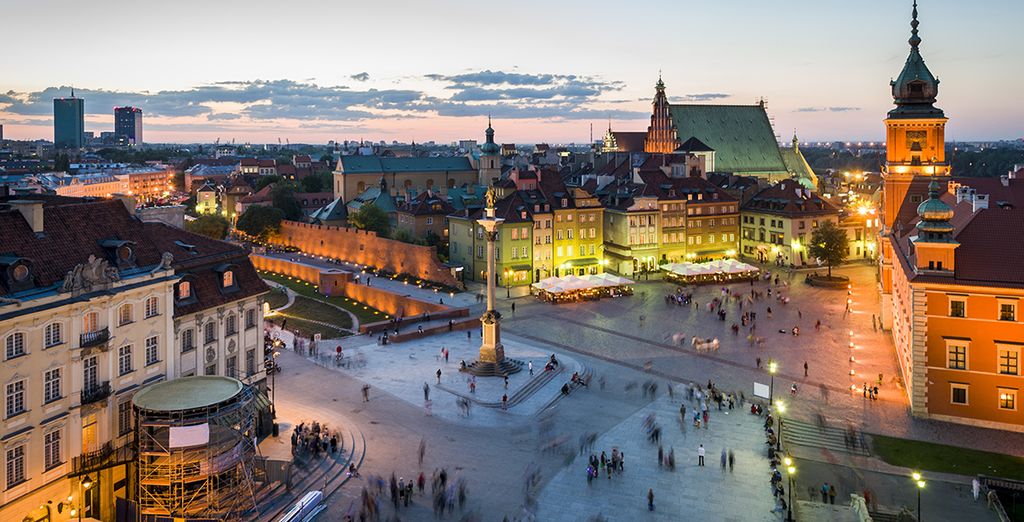 1. Lazienki Park
Designed in the 17th century for a nobleman's private estate, Lazienki Park was designated a public park in 1918. The 76-hectare park has beautiful gardens, wooded forests, and a wealth of old and exquisitely restored buildings that range from bath-houses to palaces. You can wander the grounds for free, but most of the buildings have a small entrance fee to cover maintenance and admin costs. Peacocks, squirrels and other urban wildlife proliferate and you will be able to get some beautiful and Instagram-worthy holiday snaps.
2. Fryderyk Chopin Museum
The museum actually consists of the collection and two buildings dedicated to the world famous composer: the Birthplace of Frederic Chopin in the small hamlet of Zelazowa Wola, and this one: the Chopin Family Parlour in the prestigious heart of Warsaw. The collection is housed in the Ostrogski Palace and consists of letters, recordings, sheet-music and journals written by and to Chopin and his family. This collection and the two buildings are fascinating for those who are ardent admirers of the man and his music, but also offers a glimpse into the life and times of the 1700s in Poland, which makes it accessible for anyone with even a mild interest in history.
3. The Royal Castle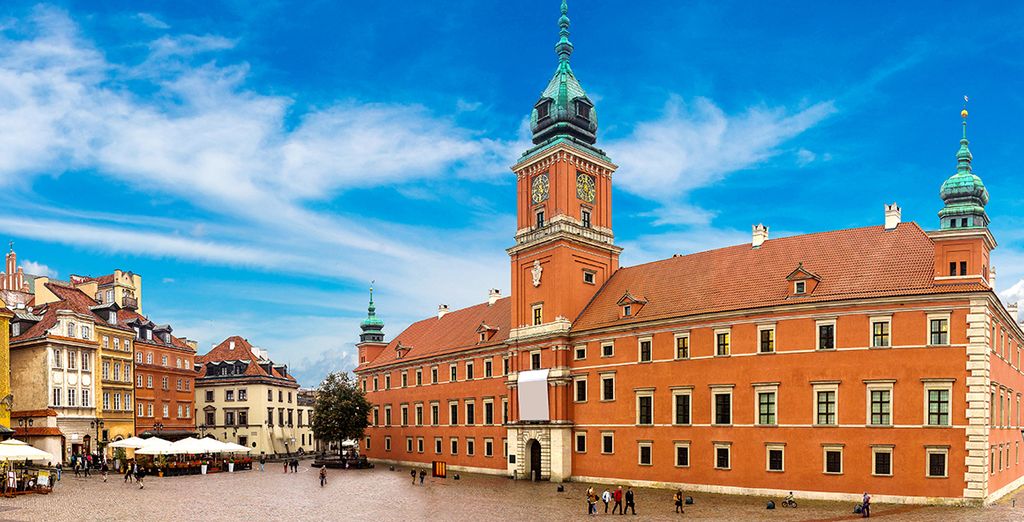 This building grew up at almost the same time as the city, starting out life as a wooden edifice in which the local Duke lived, and transforming – as did Warsaw itself – into the rich and beautiful building that can be seen today, thanks in great part to the extensive renovations that have only fairly recently been completed. Admire the opulent Throne Room, enjoy strolling in the beautiful Lower Garden and explore the many gorgeous rooms: the former seat of government from a time when politics had a certain aesthetic!
4. Warsaw Uprising Museum
More than sixty years have passed since the Warsaw Uprising (also termed 'Rising') but this poignant place uses recordings, letters and re-enactments to bring history to your eyes and ears, so you can experience a glimpse of what life was like during that fraught period. The Uprising was a concerted effort by the Polish Resistance to free the city from the yoke of occupation: it lasted an incredible 63 days, and only failed because the Resistance was not readily aided by nearby Soviet troops and because the assistance sent by Churchill was too little and too late for success.
5. The Palace of Culture and Science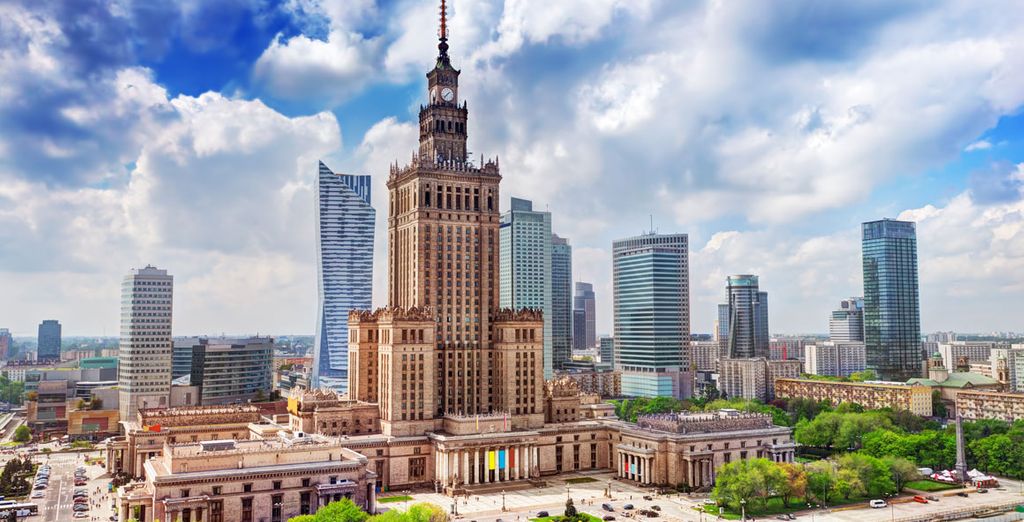 Built as a gift from the people of the Soviet Union to the people of Poland, this impressive building is still one of the tallest buildings in all of Europe, stretching some 237 metres from ground to spire tip. It now contains a cinema complex, various offices, a popular exhibition centre, bookshops, a viewing terrace and even an accredited university – oh, and a swimming pool too! The building is rather controversial, given its links to the Soviet Union and Stalin's atrocities with some right-wing politicians regularly calling for the building to be destroyed. Others, however, claim it is a sign of Poland's resilience and phoenix-like ability to rise again from the ruins.
Our Best Hotels in Warsaw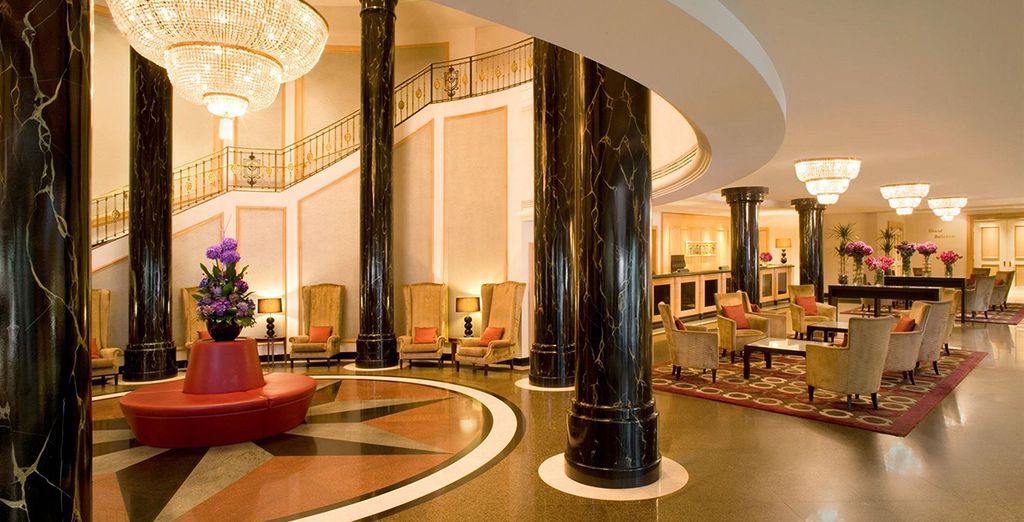 In the heart of Warsaw, and winner of a Traveller's Choice award, this sumptuous hotel has 350 magnificent rooms, beautifully appointed and so comfortable that you will not want to leave! Pubs, restaurants, theatres and cinemas are all within easy walking distance, as are many of the city centre attractions, making it a simple matter for you to head out after breakfast to start exploring. There is plenty of choice of food and drink in the various bars and restaurants on site so you can try them all, or quickly choose your favourite!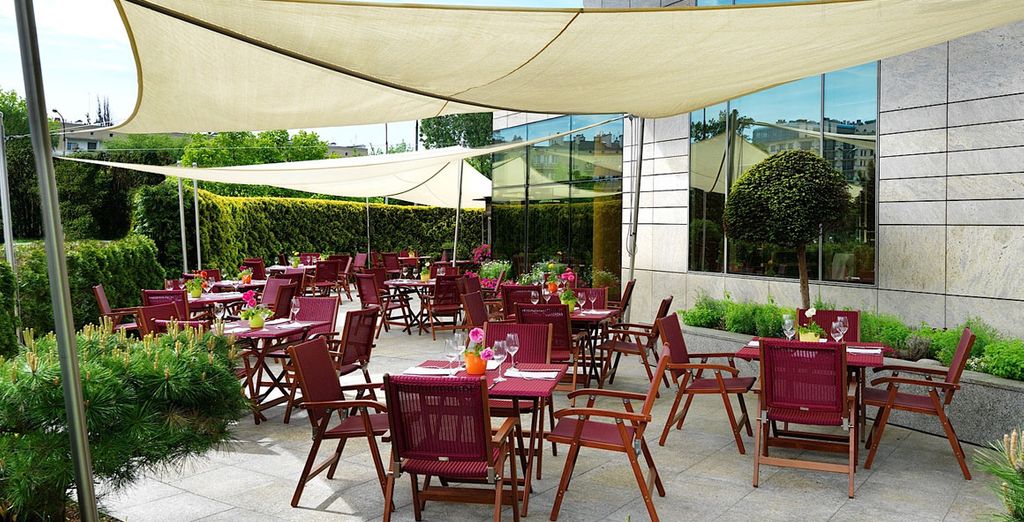 Just a short way from the Old Town part of Warsaw, this hotel offers elegant and spacious accommodations along with a swimming pool, fitness centre, sauna, steam bath, jacuzzi and a choice of 246 rooms. The rooms are decorated in stylish yet subtle shades, with elegant lamps and sweeping curtains to create a welcoming and sophisticated atmosphere. Dine in the welcoming onsite restaurant or enjoy a drink in the lobby bar-lounge before heading out to sample some of Warsaw's finest wares.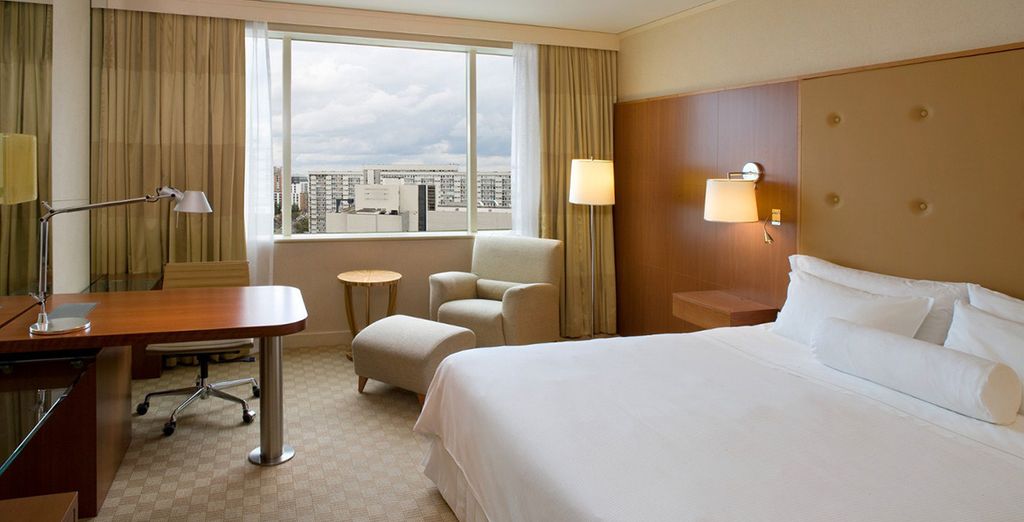 The 20-story high Westin boasts an impressive 361 rooms, a restaurant and lounge as well as a trendy bar complete with regular live entertainment, so you do not have to leave the hotel to enjoy the best of Warsaw cuisine and culture. There is an onsite spa and gym, as well as a kids' club, for their entertainment and your relaxation! The hotel is in the business district of Warsaw, close to museums, art galleries, the Palace of Culture and the Grand Theatre.
Plan Your City Break in Warsaw
The best time of year for a Warsaw city break
June, July and August offer the most pleasant weather for a Warsaw city break, but in truth you can visit the city at any time of the year. In winter, the city is cold, with a high chance of snow and the city breaks out the fairy lights, delicious Christmas baking and festive drinks and Christmas markets pop up throughout the beautiful fairy-tale streets.
Getting To and Around Warsaw
Fly into Warsaw Chopin Airport, or drive to the city from almost any EU destination. You can also catch a high-speed train to get there quickly and comfortably, and there are taxis that can get you and your luggage from the train station or airport to your hotel.
Once settled in your hotel room, you can get about the city using the comprehensive network of buses, trams and the metro – you will not have to walk far with all the major destinations in Warsaw well catered for.
Where to Eat? Best Restaurants and Districts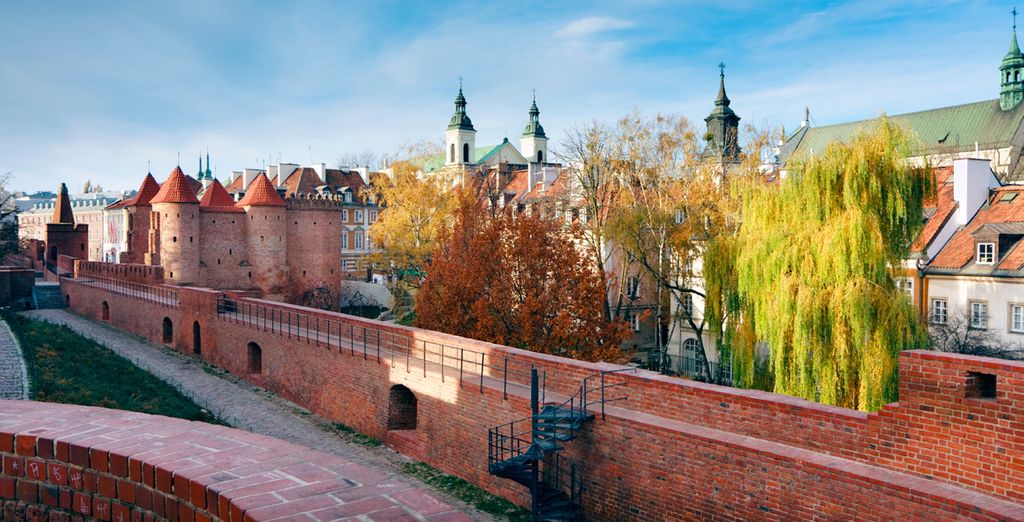 Warsaw Old Town is, as the name implies, the oldest part of Warsaw city. Bounded by the river on one side and the Gdansk Boulevards on the other, this district contains the remains of the city's medieval walls, and an ancient church, as well as being home to a thriving foodie centre: pubs, restaurants and cafés abound, giving a wonderful ambiance to any meal as you enjoy lingering over the delicious food and watching the world go by.
Nightlife in Warsaw
Cocktail bars, nightclubs and bars all offer the chance to let your hair down and enjoy yourself , while theatres and the opera house allow for a more sophisticated type of pleasure. Warsaw has a good range of evening functions and activities, and there is sure to be something for everyone.
Our Practical Advice for a Warsaw City Break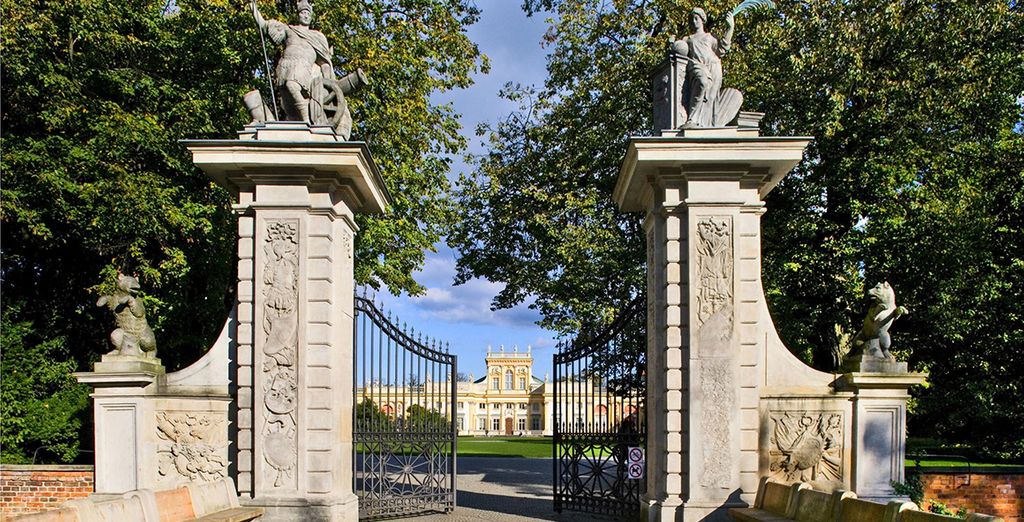 What to pack for a city break in Warsaw?
Warsaw has a mild temperature, with frequent rain and, in colder months, snow and sleet. The best advice is to wear layers that can be added to or removed as needed, so you can regulate your body temperature. A waterproof jacket or umbrella should be tucked into a pocket or bag, and wear comfortable shoes when exploring the larger sites.
What budget to plan?
The currency in Poland is the zloty, and while Poland does eventually plan to join the euro, they do not at present readily accept euros in shops and restaurants – they can be swapped in bureaux de change though. (There are a few places that will accept euros, but these are few, far between and quite informal, so do not assume that you will be able to get around with just euros!)
Useful information before going to Warsaw
Take a guide book along with you: while many Polish people speak reasonable English, you may struggle to make fine distinctions when asking for directions and so on. However, the people are warm and friendly, and many will go out of their way to help you out if they can.
Need more inspiration ? Check all our City Breaks offers !