The Best Time to Visit Goa



Table of contents
Best time to visit Goa
Goa has been called India's favourite party destination, but there is a lot more to this state than just sun, sea and sand. In fact, many people find that one of the best times to visit is actually when it's slightly cooler.
Seasons in Goa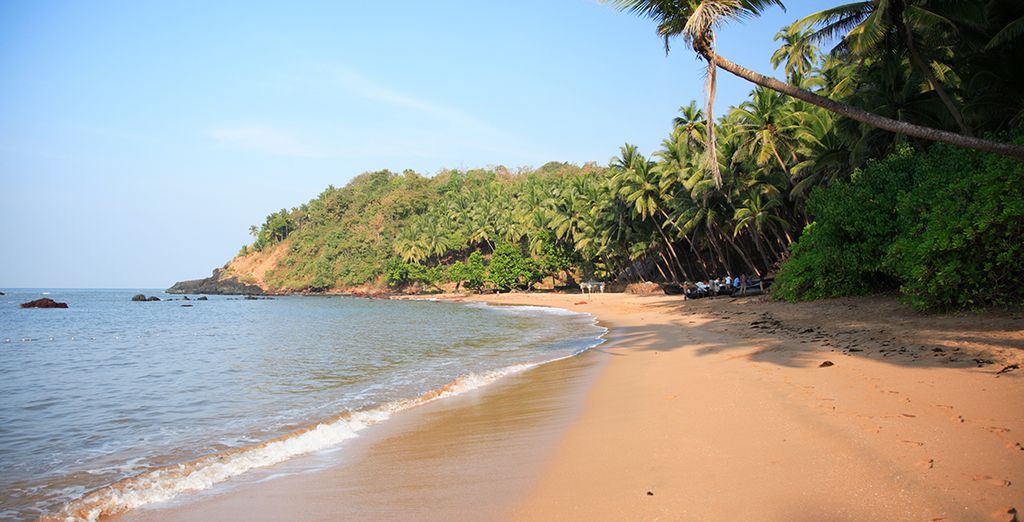 Goa has four distinct seasons – although these do not follow the same pattern as in the West. The seasons here are summer (March, April and May), monsoon (June to September), post-monsoon (October and November), and winter (December through February).
The hottest time of year is, unsurprisingly, summer, when temperatures can reach 40° C (104° F). Most people will find this uncomfortably hot, especially as the humidity is also very high. However, the sea is bathwater-warm, and there are refreshing breezes on the beach.
If you travel to Goa at this time of the year, you may find the early morning and evening pleasant – but will probably want to stay indoors during the heat of the day. Luckily, it is easy to find things to do to accommodate this schedule. You can spend time shopping in Goa's renowned bazaars and flea markets, unwind at a yoga centre or try scuba diving.
The low season is also a great time to find deals on accommodation. If you can stand the heat, this is a good time to avoid the crowds and explore the state on a budget.
Monsoon season: a magical time to visit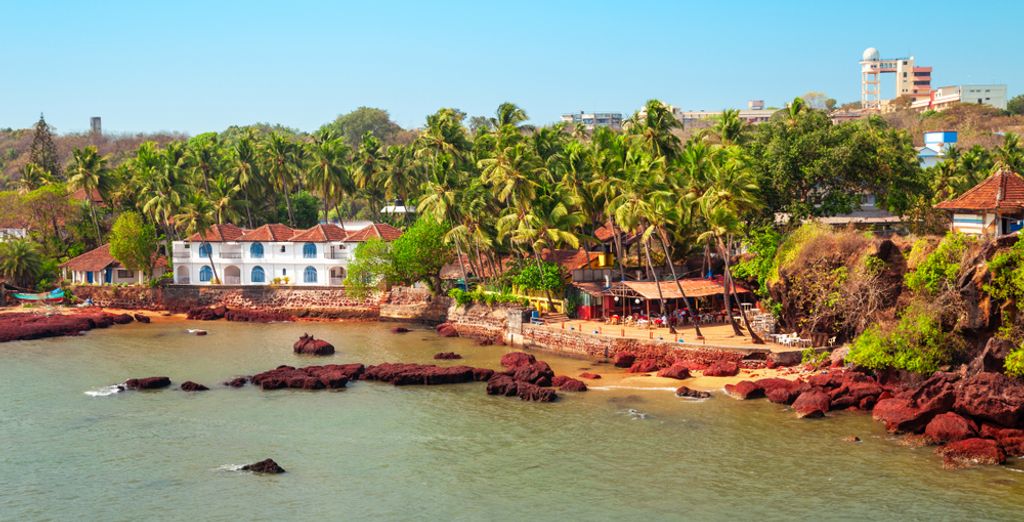 The monsoon season usually falls between June and September. Although the weather is too wet and cool to spend much time on the beach, that does not mean it is a bad time to visit. In fact, many people find Goa to be refreshing and magical during monsoon season. The temperatures are lower than during the summer, but still pleasant, with highs of around 29° C (84° F) and lows of around 24° C (75° F). In addition, the previously dry, parched land is now full of life, as plants burst into emerald green.
Monsoon season is also very quiet and the perfect time to visit popular sights like the spice plantations, Mollem National Park or Cotigao Wildlife Sanctuary, since you will avoid the crowds. In fact, a number of activities, including river rafting and safaris, are better at this time of year, because the water levels are higher and the wildlife more abundant.
The downside of visiting at this time of year, however, is that the sea is cold and dangerous during the rains. It is a good idea to take advantage of the lower prices on accommodation and book somewhere with a pool instead.
Best time to enjoy celebrations
The post-monsoon and winter seasons are the peak periods in Goa. This is when most visitors arrive, looking to escape the cold weather at home with a dose of warm weather. The crowds add to the vibrant and exciting atmosphere, and the Christmas period is especially fun. With the region's Portuguese Catholic history, Christmas is an important time of the year here, and shops, restaurants and hotels are all decorated with lights and Christmas trees. This is also a popular time for weddings and engagements, which adds to the festive atmosphere.
In addition to Christmas, there are a number of festivals held in the winter. These include both western electronic dance music festivals, such as Sunburn and Supersonic, and local festivals such as the Mando dance festival. There is even a reggae music festival (Sunsplash). Goa is also known for its lavish New Year's celebrations, which include all-night parties, a countdown to midnight and fireworks.
Winter is also a great time for water sports – during the day, temperatures hover around 30° C (85° F). And at night, they drop to a still-warm 18° C (64° F), with January seeing the coldest temperatures. In the mornings and late at night, mists often swirl around the fields and streets, adding an evocative atmosphere.
As this is high season, you will need to book in advance and be prepared for higher prices than at other times of the year.
Best time to experience cultural festivals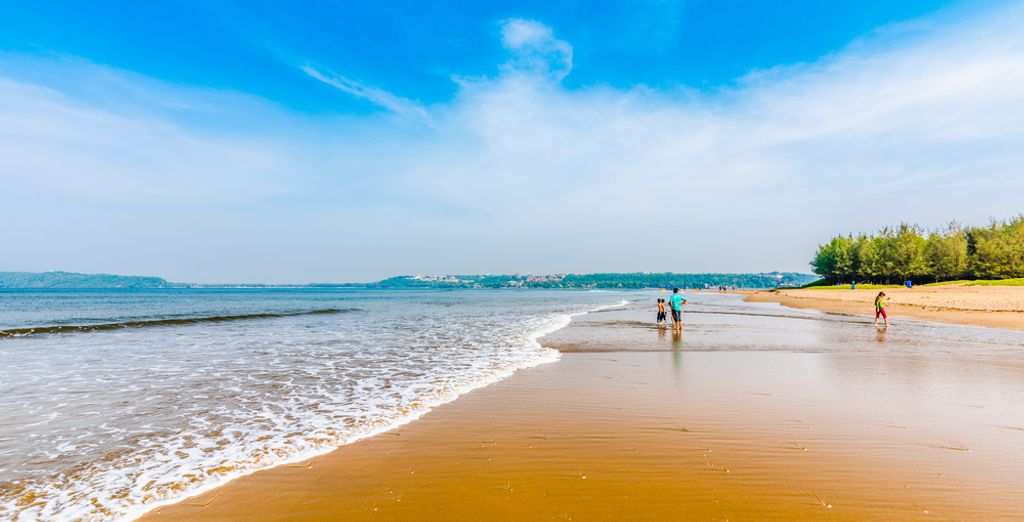 Goa is famous for its many festivals. As we previously mentioned, winter is the best time for dancing the night away to everything from EDM to reggae. However, there are plenty of festivals at other times of the year, too. In summer, there is an array of local food festivals such as the Grape Escape wine festival, the Goa Food and Culture Festival, the Goa Mango Festival and the Goa Cashew and Coconut Festival.
Because Goa is a melting pot of cultures, you can also experience Christian festivals, such as Carnival (which takes place over three days just before the start of Lent), Easter, the feast of St Francis Xavier and Sao Joao (the Feast of St John the Baptist, usually held in June). But it is also a wonderful place to experience Hindu festivals, such as Ganesh Ganesh Chathuri, Holi/Shigmo, Diwali and Vasco. Many of the Hindu festivals are lunar, so you will need to check the dates before you book your trip.
Best time to see turtles
The months from November to April see olive ridley sea turtles arriving on Goa's beaches to lay their eggs. Each turtle lays hundreds of eggs, which take between 40-50 days to hatch. The hatchlings then race to the sea before they can be gobbled up by shorebirds and other animals. The nesting and hatching are unmissable spectacles – but remember that the turtles are protected. So, if you are coming to Goa in the hopes of spotting them, you must be careful to follow all of the rules.
The Goan authorities protect the nesting places from crowds, light pollution, beach bonfires, flash photography and even stray dogs. In some villages, communities build special 'blinds' for watching from a distance. But be aware that some beaches will be completely closed at this time.
What to bring
Summer
Lightweight clothing
Sun hat
Sun cream with a very high SPF
Beachwear
Monsoon
Lightweight clothing
Lightweight raincoat or umbrella
Shoes for walking in the rain, such as flip-flops or waterproof sandals
If you are going on a safari, bring sturdy, waterproof walking shoes and hiking clothes that dry quickly
Beachwear
Rain hat
Winter
Lightweight clothing
Sun hat
Sun cream with a very high SPF
Beachwear
Sweater for evenings
Party clothes for nights out
If you are attending a church or religious festival, bring appropriate clothing – lightweight but with covered shoulders, etc.