The Best Time to Visit Dubai



Table of contents
Best time to visit Dubai
The wealthy emirate of Dubai enjoys a hot, dry desert climate with year-round warm temperatures. It has two distinct seasons – hot winters and very hot summers. Winter, which begins in late October and lasts until early April, is generally considered the best time to travel to Dubai. If you are just in Dubai for a few days, remember that the weekend here is Friday and Saturday.
You can get better deals in the summer months, but the heat and humidity can be uncomfortable, especially in July and August. That said, this is an ideal time to enjoy shopping in the glitzy, air-conditioned shopping centres or laze by the hotel pool.
Geography and Climate of Dubai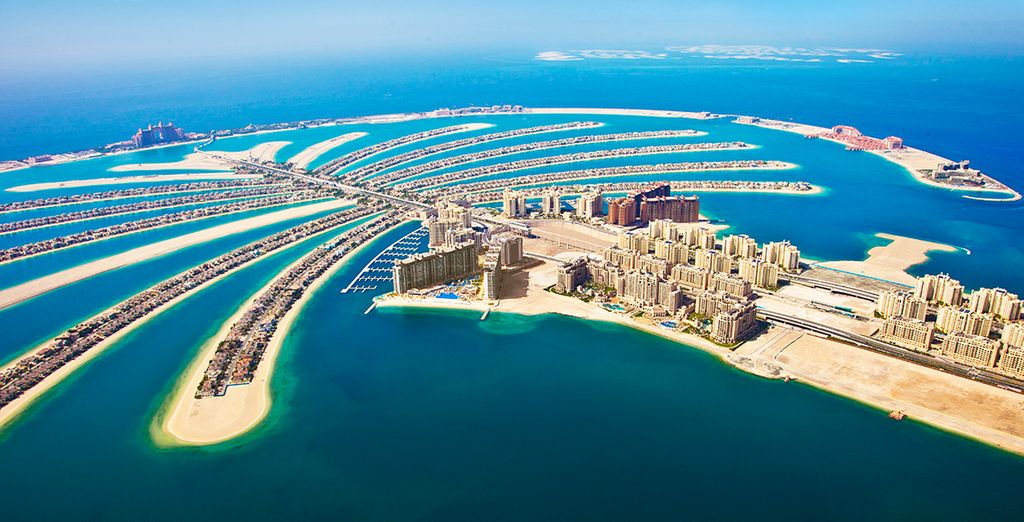 Dubai sits on the Persian Gulf Coast in the United Arab Emirates, which means it has a hot and dry desert climate with high temperatures throughout the year. Winter temperatures in January and February are in the low to mid-20s Celsius, rising quickly to averages of 28 and 32°C in March and April. Summer temperatures skyrocket to a blistering average of 33-37°C, with 42°C highs in July and August. Temperatures do not fall below 30°C again until at least late November.
If you are drawn to Dubai's world-class sands from the Palm to Jumeirah Beach, you will be pleased to know that the waters are warm all year round. Many of the beaches here have Blue Flag status. There is also lots to do here, from scuba diving and snorkelling to sailing and jet-skiing. Winter is still the best time to enjoy the beaches since the sand can be burning hot in July and August. Plus, the late afternoon breezes from December to March are better for activities like kitesurfing.
However, the city's low-lying position by the sea means that it gets very humid. Although the winter months look more humid on paper, numbers can be deceptive – you will notice the humidity much more in summer when the air is too hot for the sweat to evaporate from your skin. Travel in winter instead, when conditions are much more comfortable.
Visiting Dubai in Winter (November to April)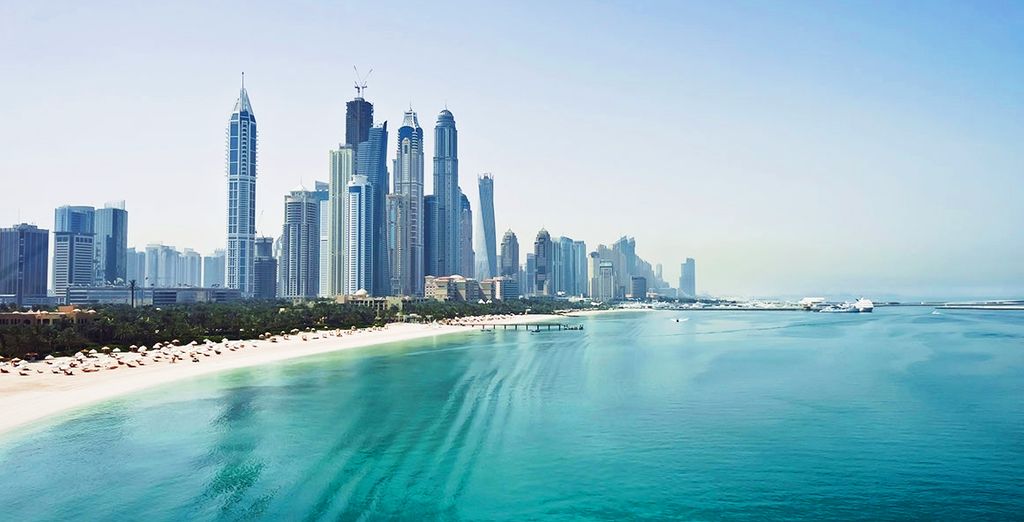 Do not worry if there is a little fog when you wake up – this usually clears before mid-morning, and the city's Burj Khalifa skyscraper is particularly photogenic when wreathed in the mist at sunrise.
January is the coolest month, with averages of 20-25°C. Nonetheless, January is extremely popular thanks to the Dubai Shopping Festival. Dubai's international reputation as a shopping destination attracts shoppers all year round, but this month-long festival sees huge sales, live performances and pop-up catwalk shows.
If you prefer warmer weather and outdoor exploration, try travelling from February to early April, when temperatures rarely fall under 25°C. You might see one or two short showers in February, but these are light and usually a great way to shake off the city's humidity. February and March are also ideal months in which to enjoy the city's parks and gardens, shop at Dubai's glittering Gold Souk, or head out into the desert for an exciting 4x4 safari tour.
Do check if your trip falls during Ramadan. The dates change each year but will fall during winter until the mid-2030s. Although Ramadan can be a culturally interesting time to visit, you should remember that this is a predominantly Muslim country and Ramadan is a month-long period of daytime fasting and abstinence – so, most non-hotel restaurants and some smaller shops will be closed during the daytime. However, attractions are often quieter at this time and some offer discounted tickets. Plus, come sunset, you can enjoy seeing Dubai transform into a hive of activity.
Visiting Dubai in Summer (May to October)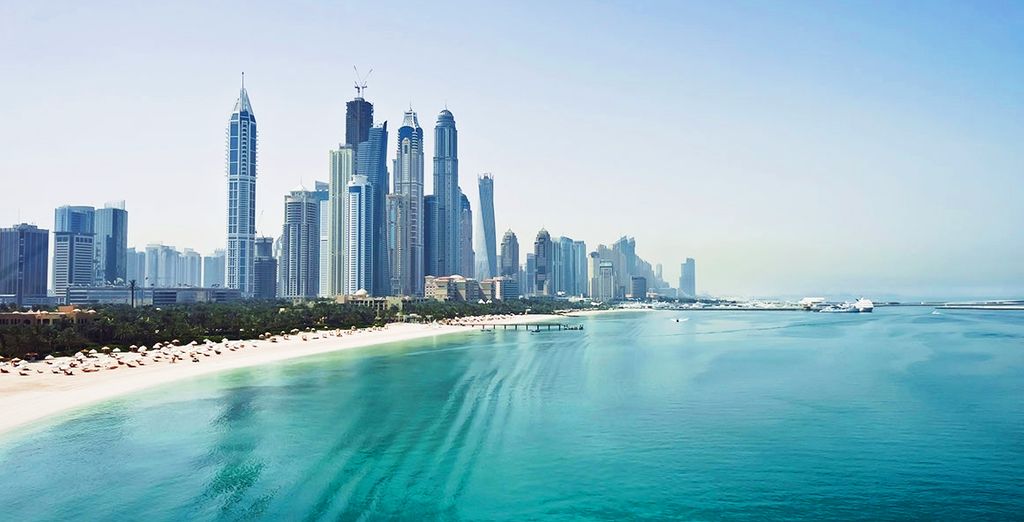 Although Dubai's temperatures average a searing 33-37°C, there are many ways to enjoy Dubai in summer. Almost every building in Dubai has a powerful air conditioning system, so the high-end malls are comfortable and you can take advantage of world-class shopping opportunities like Dubai Summer Surprise – an official period of sales and discounts from even the most upmarket of retailers.
You will find it difficult to explore outdoors at this time, and the desert heat is extremely dangerous with no shelter. However, if you just fancy lounging in your hotel room or reading under a sunshade by the pool, you will still have a lovely trip. Many of Dubai's hotels have enough facilities to keep you occupied for days. Just be sure to stay hydrated if visiting at this time and reapply SPF frequently.
Planning a trip to Dubai
For most people, the best time to visit Dubai is from November to March, when temperatures are cooler but the sea is still warm and you can make the most of the activities and sightseeing opportunities.
It is also advisable to do some research on Dubai's culture and social norms before visiting. Unlike some Middle Eastern countries, Dubai does allow the sale of alcohol to tourists in certain hotels and bars, but it is still illegal to be 'under the influence' in public, and rules are especially strict during Ramadan. You will also need a licence (register in-destination) if you want to buy alcohol in a shop.
What to pack for Dubai:
Reusable water bottle
Sun protection, including sunglasses, sunhat and a high-SPF sun lotion
Relatively modest clothing in lightweight, breathable fabrics. Dubai is less strict than many neighbouring emirates, but consider covering your knees and shoulders in accordance with local culture. Women may feel more comfortable in full-length trousers or skirts
Swimwear is fine on the beach or at the pool, but tourists have been known to get in trouble wearing it in the mall or street.
A light jacket for evenings, or if visiting AC-heavy buildings like malls
At least one more formal outfit. Dubai culture is all about looking well-dressed, so consider smarter clothes if you are planning to dine somewhere like the Burj Khalifa.