Discover Milan with our Travel Guide
Enjoy a beautiful break in the amazing city with our travel guide to Milan.
An ideal location for a short city break, Milan is a beautiful, modern metropolis found within the Lombard region in the north of Italy. Famed for its elegance and outstanding architecture, Milan is one of Italy's trendiest cities, offering you a small glimpse into a beautiful region. Milan is renowned for its high-class fashion and it is considered one of the leading fashion cities in the world, alongside New York, London, and Paris. Each year the world of fashion descends on Milan, as industry experts and fashion fans come to view the latest designs from various fashion houses. If you are a fashion lover, this is the perfect way to unwind in the city. Unsurprisingly, the city is full of an excellent range of shops, offering fashionable clothes as well as beautifully crafted Italian items, the perfect gift or souvenir to take back home from your trip.
Milan is a cosmopolitan city offering you the perfect balance between traditional and modern Italy. Though its counterparts Rome and Venice may be more well-known, the city's charm has seen visitor numbers grow as more people come to discover a magnificent part of the country.
Italian cuisine is among the best in the world, and Milan continues that trend. The city is home to numerous traditional restaurants, bars, and cafes offering you a taste of classic dishes and appetising coffee. The streets of the city comprise a variety of exquisite architecture, with a number of beautiful buildings adding to the appeal of the city. Milan's reputation as a popular artist hub is growing with many trendy art districts and neighbourhoods, galleries, and museums offering you the chance to experience a small part of the city's culture.
The top 10 things to see and do in Milan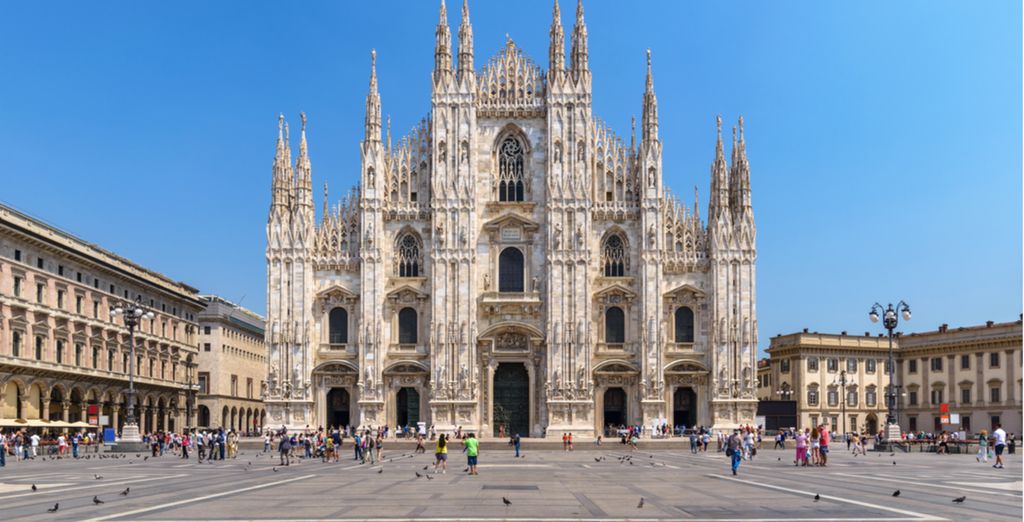 Milan comprises of numerous outstanding venues and things to see and do, so we've compiled a Milan travel guide especially for you.
1. Discover Milan Cathedral
Possibly the most famous landmark across the whole of Italy, the Duomo Cathedral in Milan is a perfect example of beautiful architecture on display within the city. The iconic cathedral draws in millions of visitors each year, and it's easy to see why. Built over six hundred years ago and located in the Piazza del Duomo, the gothic cathedral offers a stunning collection of art, history and beautiful statues to see.
2. Watch football at the San Siro
Home to AC and Inter Milan, the San Siro is one of Europe's most famous football stadiums and the largest within Italy. Matches are on throughout the football season between August and May, so there are plenty of opportunities for you to experience Serie A football. A trip to Milan wouldn't be complete without seeing one or both of Italy's most famous football teams in action.
3. Take a walk in Parco Sempione
In the centre of Milan, you'll discover the beautiful Parco Sempione, which was built over one hundred and twenty years ago. This is an ideal location for you to enjoy tranquil surroundings and explore its beautiful range of architecture, stretches of green grass and an artificial lake. The changing landscapes across the seasons make this the perfect landmark to visit regardless of what time of the year you come.
4. Try some gelato
For food lovers, Milan is a haven of outstanding cuisine making it the perfect place to visit and enjoy great food. One of the best things to do in the city is a simple activity but one you shouldn't miss out on; enjoying gelato as you explore the city. Milan is home to world-class gelato made from high-quality ingredients, available from a number of ice cream parlours. Come rain or shine, you'll be able to choose from a range of stunning flavours of authentic Italian gelato.
5. Go shopping in Milan
As fashion is so prevalent in Milan, a shopping trip around the city's multiple boutique shops should be high up on your to-do list. Milan has a shopping district called Quadrilatero Della Moda, which houses most of the major brands. If you want to enjoy shopping on a budget, then the Highline Outline offers you a range of affordable clothes which often have discounts included.
6. View Leonardo da Vinci's Last Supper
One of Italy's most famous artists Leonardo da Vinci created the Last Supper, a world-famous painting which depicts Jesus' last meal with his disciples. The artwork is housed in Santa Maria Delle Grazie, on a wall in the building's rectory. If you choose to visit, you'll be able to get a close-up view of da Vinci's outstanding mural and explore his excellent work in detail.
7. Explore Sforza Castle
A beautiful castle situated within Milan's largest park, the Sforza Castle is a 15th-century building created by Milan's Duke. The castle is home to multiple museums, so this is a great opportunity for history and art fans to take in a beautiful selection of work by some of Italy's most famous ancestors. From work by Michelangelo and da Vinci to beautiful ceramics and instruments, the castle offers something different for everyone to enjoy.
8. Visit the Cimitero Monumentale
A breathtaking open-air museum founded over one hundred and fifty years ago, the Cimitreo Monumentale offers you a unique way to see a collection of beautiful chapels, tombs and monuments. One of Milan's most intriguing destinations, the museum is the final resting place for many of Italy's most famous residents. A beautiful and tranquil museum, this is a perfect location for you to reflect in and admire a wide variety of brilliantly designed tombs.
9. Enjoy a performance at La Scala Opera
This is a must-visit venue for opera fans. A musician's paradise, this stunning opera house was first built two hundred and forty years ago. Several of the world's leading opera singers and ballerinas have performed in La Scala. There are numerous events taking place throughout the year giving you various opportunities to enjoy world-class performances in a breathtaking venue. Be aware that should you choose to go, you'll need to dress appropriately for the opera, so smarter clothing is recommended.
10. Spend time in the Navigli district
One of the most charming regions within the city, the Navigli district is a must-visit location for visitors. Named after an interconnected series of canals around Milan, this beautiful area offers a wide array of activities to enjoy. From riding bikes along the canal to experiencing local markets and checking out amazing art to enjoying a drink in a bar, Navigli offers a beautiful way to explore Milan.
When to visit Milan?
Milan is busiest during the summer with places at their most crowded. The weather is at its warmest during this period, and it can be difficult to see everything you'd like to. A large percentage of the city shuts in August, so if you come during summer, June and July are the best months to visit. The spring and autumn are the best times of the year to visit, with cooler temperatures and fewer people making the conditions ideal for visiting the many attractions Milan has to offer.
How to get to Milan?
Milan is easy to access from a number of locations, with a variety of ways to get there. Milan has three major airports with many internal and international flights arriving daily. Milan is accessible from most major cities. You can also get a two hour and ten-minute train from Venice or a three-hour train from Rome.
Milan Map
Which hotel to choose in Milan?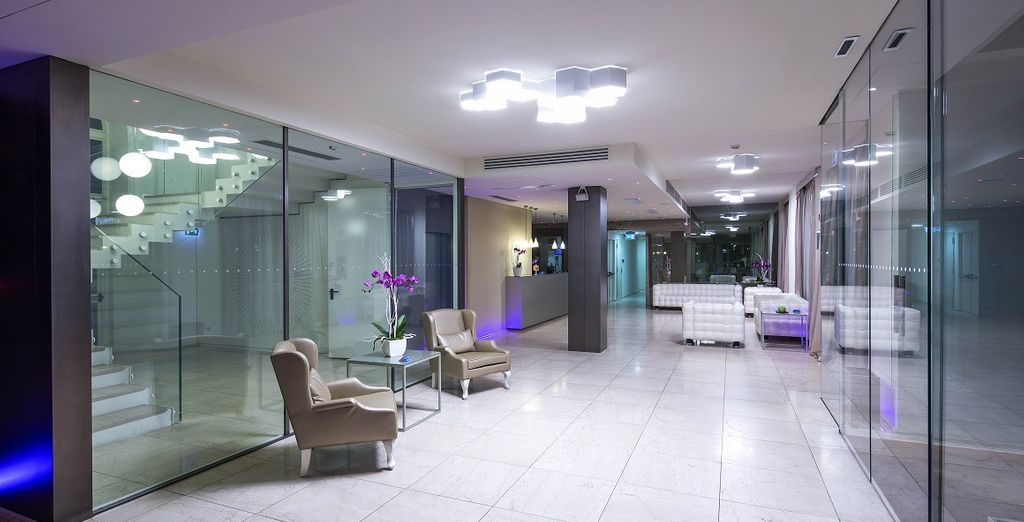 As part of our Milan travel guide, we offer you a range of hotels for you to rest in during your stay.
The Fifty House Hotel 5* is a five-star establishment offering you a classy and beautifully decorated interior in the centre of Milan.
A modern design and central location coupled with an array of modern amenities also make The Crown Plaza Hotel a perfect place to stay during your visit.
The C-Hotels Atlantic is a contemporary hotel perfectly situated for seeing all the sites.
NH Milano Palazzo Moscova is a stunning neoclassically designed hotel, perfect for all your relaxation needs.
Culture in Milan
Milan is full of great cultural events throughout the year, including highlights such as:
Milan fashion show (Fashion)
Milan carnival (Culture and arts)
Formula One at Monza (Sport)
Jazz Festival (Music)
Local Practices and Customs in Milan
In order to blend in with the locals, order your warm drinks with milk before 11am, as many Milanese believe that drinking milk after that time can affect your digestion.
Many locals in Milan drink aperitifs before dinner, so try and head to a bar offering them before you eat.
On the first Sunday of each month most state museums in Milan offer free entry, so make sure you take advantage if you are visiting at the start of a month.
The Milan map
Our practical advice for Milan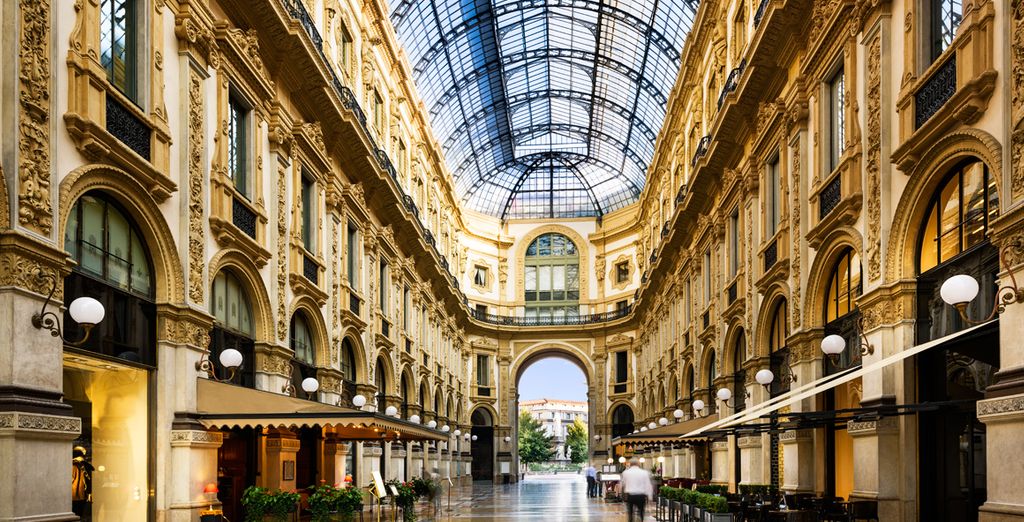 When visiting you'll want to ensure you bring a European adapter. Italians are generally very relaxed, and there are no strict dress codes, but when entering churches and cathedrals it is common to cover your shoulders. Tipping generally isn't expected anywhere in Milan.
What to bring back from Milan?
Milan is a paradise of beautiful shops, so souvenirs are easy to find. Coffee is one the best delicacies of the region so what better place to buy some from? Or alternatively, purchase an AC or Inter Milan football shirt.
What currency to use?
The euro is used in Milan, and they don't tend to accept other currencies. There are numerous currency exchanges where you can obtain your euros. Most major destinations accept Mastercard and Visa credit cards, so if you are short of cash there are multiple cash machines to withdraw extra money.
What is the time difference?
Milan is on Central European Time, an hour ahead of London.
What language is spoken in Milan?
Italian is the main language; however, many people often speak English.
What to pack for your holiday in Milan?
In general, you'll want to bring a range of casual clothes such as shorts, skirts, jeans, and t-shirts. The sun is strong in the summer, so ensure you bring sun cream and your sunglasses. You may also want to bring smarter clothing such as dresses, shirts, and suits for more formal locations such as a trip to the Opera. Ensure you pack a few jumpers, a raincoat, and jeans to cover up in the colder months. Mosquitos can be common in Milan, so you'll want to bring repellent. Milan offers beautiful scenery, so you also want to ensure you pack a camera.
How long to stay in Milan?
Milan has so much to see and do, so you'll want to ensure you plan enough time to visit all the attractions. A four-day stay will allow you to visit all the major landmarks and fully immerse yourself in the city's culture. Weekend breaks are also good options.
Restaurants in Milan
Milan consists of a range of traditional Italian food, so most restaurants will offer pizzas, risotto, meat, calzones, pasta, and gelato as well as coffee.
Pescaria (Seafood)
Dongio (Vegetarian)
Ravioleria Sarpi (Asian)
Piz (Italian)
Donna Burgherita (Steakhouse)
Family activities in Milan
The Aquorio Civico offers great entertainment for children and provides a great way to see a great selection of animals. Alternatively, the Giardini Pubblici Indro Montanelli offers a great playground for smaller children.
Europark Milano is an ideal way for teenagers and older children to spend a day in the city.
Milan: What budget to plan?
When browsing your Milan travel guide it can be exciting to see all the landmarks to visit, so we've compiled a guide to budgeting for your stay. A daily budget of £65 will allow you to cover the costs of food, water, transportation, alcohol, and entertainment, such as a show or your entrance to an attraction.
Environment
Milan is located in the Padan Plain of Northern Italy, which is surrounded by numerous mountains. The climate is typical of a Mediterranean country, with warm summers and rainy winter months. It can occasionally get foggy due to its heat and topography.
Visit our travel guides.