Lisbon Travel Guide
Bursting with culture and history, the bustling, cosmopolitan city of Lisbon is the capital of Portugal and effortlessly fuses a rich seafaring heritage with a lively nightlife and authentic cuisine. Offering a wide range of cultural and tourist attractions, Lisbon is an ideal destination whether for a city break, a cultural trip or a relaxing beach holiday. Discover more about this fascinating city in our Lisbon travel guide.
Top 10 Things to do in Lisbon
1. Take a tram ride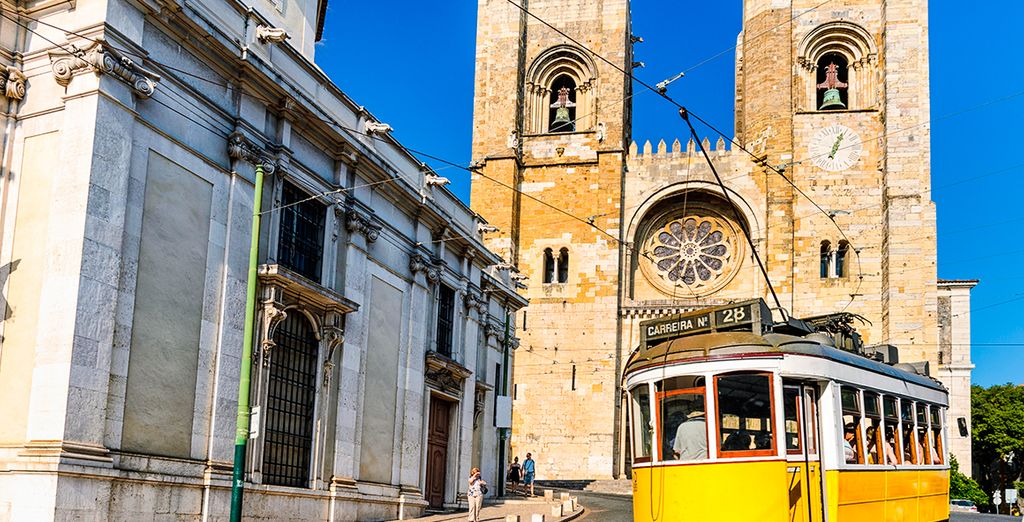 Hop on the yellow Number 28 tram for a ride through the city's narrow streets - the perfect introduction to this captivating city. Insider tip: Lisbon's trams are a much-loved way of getting around so travel early to avoid the crowds.
2.Palácio Nacional da Ajuda
This palace is often overlooked by tourists. It was a royal residence in the 19th century and its 35 state rooms have been restored with exquisite attention to detail.
3. Take a ferry to the statue of Cristo Rei
The statue of Cristo Rei towers above the Tejo Estuary and is one of the most notable landmarks in Lisbon. Overlooking the suspension bridge, it offers one of the best viewpoints in the city.
4. Explore the Castelo de São Jorge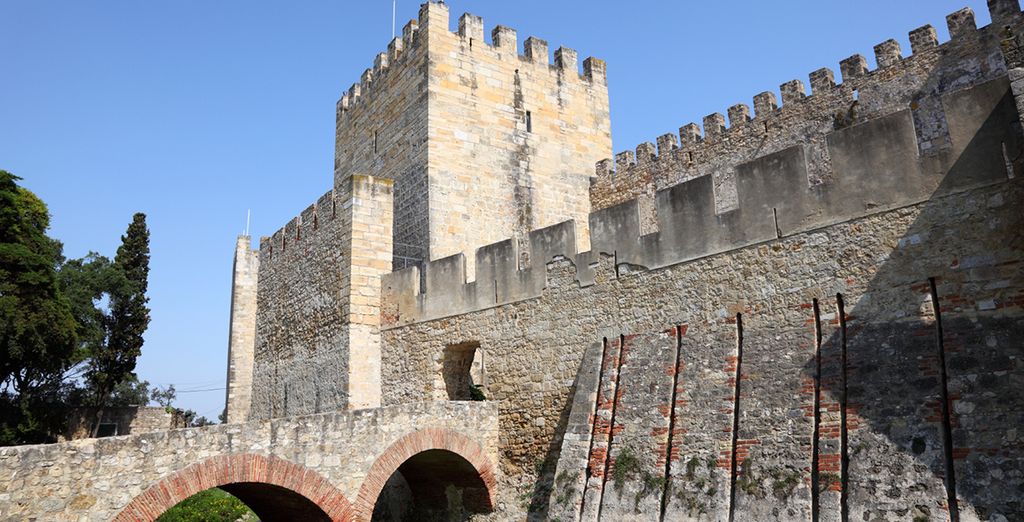 Standing imposingly above the centre of the city, the Castelo de São Jorge was once Portugal's seat of power. Visitors can admire panoramas of the city from the fortifications or while away a tranquil hour in the gardens.
5.The buzzing nightlife of Cais do Sodré and Bairro Alto
Begin the night listening to fado in the trendy cafes and bars of Bairro Alto. Later on, everyone moves down the hill to the clubs of Cais do Sodré, where the vibrant atmosphere carries on till dawn.
When to go to Lisbon?

Lisbon is a year-round destination: its summers are hot and sunny while winter is mild and sometimes rainy. The best time to visit is probably in late spring, when the days are sunny and warm enough for the beach but before the peak season (June to August) brings the crowds.
How to get there?
A flight to Lisbon takes around 2.5 - 3 hours from the UK and EasyJet, Ryanair and BA offer flights from airports in various regions. Take the metro or a bus from the airport to the city centre. For onward travel, the train to Porto takes 3 hours and you can take an overnight train to Madrid in Spain.
You will need a passport and possibly a visa to visit Portugal, depending on which country you live in.
Vaccinations for Hepatitis A and B, rabies, meningitis and polio are recommended.
Which hotel to choose in Lisbon?
Lisbon offers a fabulous selection of high-end hotels to choose from.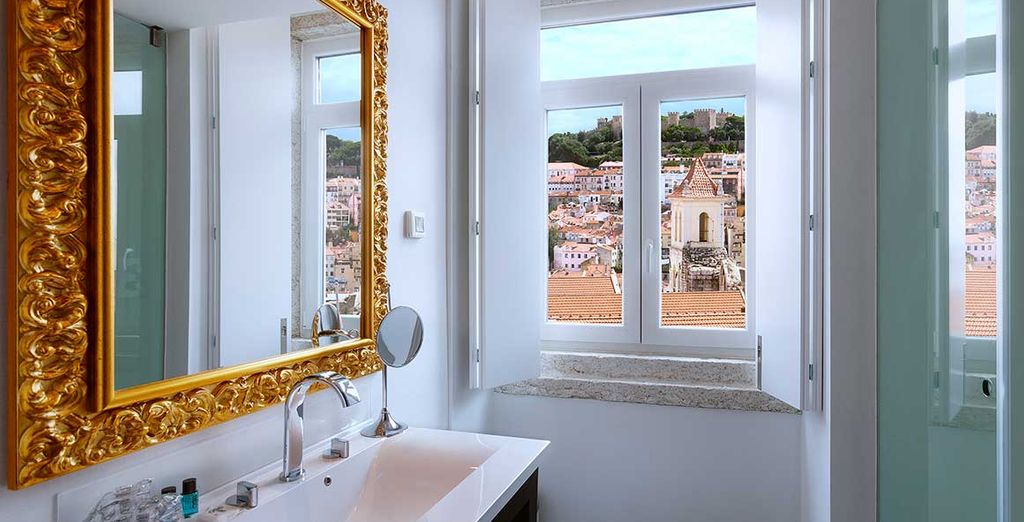 A luxury boutique hotel with a modern restaurant serving Portuguese cuisine. Many of its 45 rooms boast views over the river Tagus. Air conditioning and free parking and WiFi.
?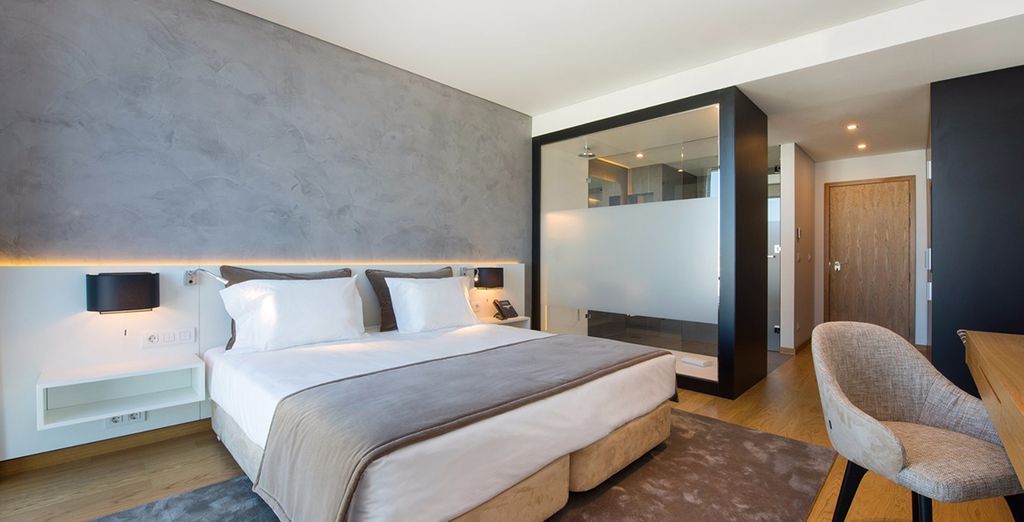 A contemporary, comfortable hotel with 5-star rooms, a luxury spa, an outdoor pool and a solarium, offers the perfect base for exploring the city.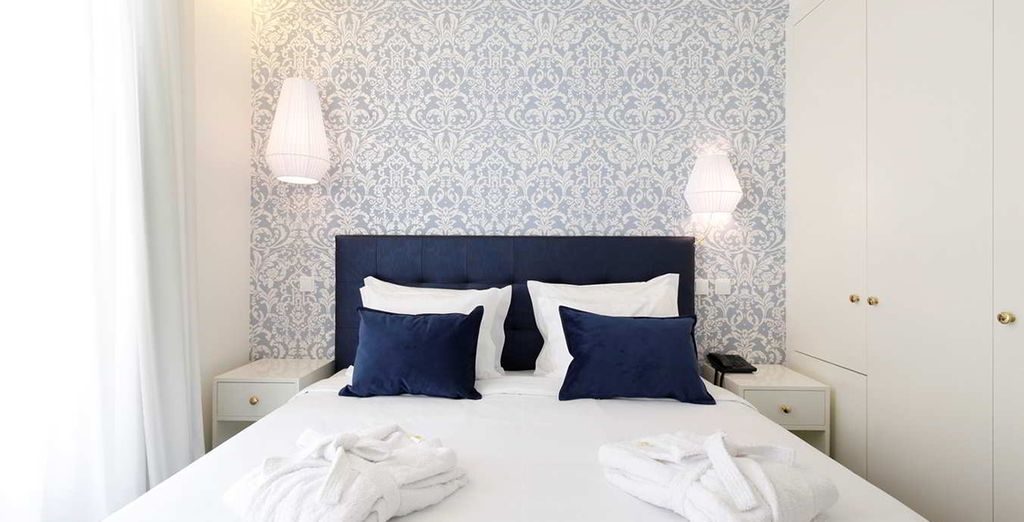 The Hotel Lis Baixa offers boutique-style rooms themed on Portuguese culture, each with a balcony, and with a location right in the heart of Lisbon, offers the chance to explore everything the city has to offer.
?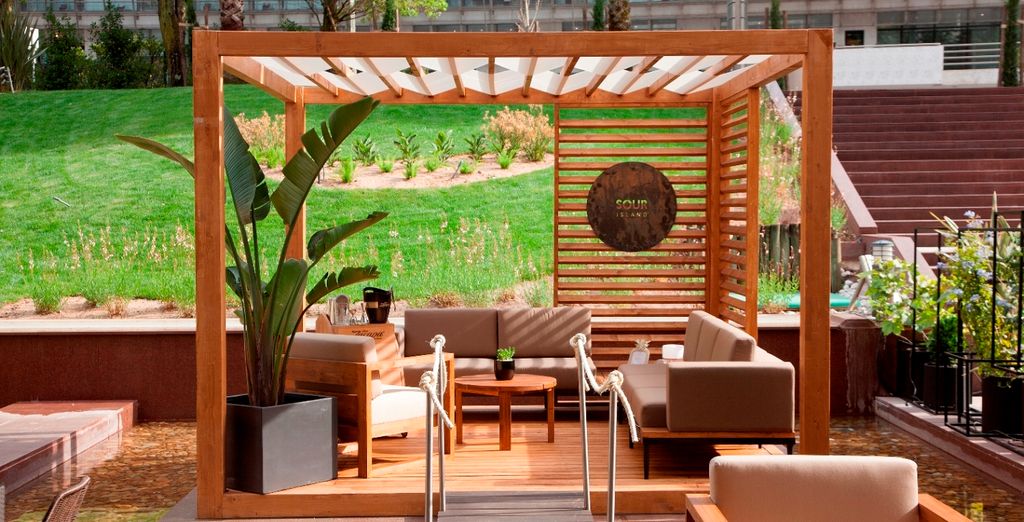 This high-end luxury hotel with views over the aqueduct is decorated in a contemporary style. Guests can relax in the spa and the gardens and have a choice of dining venues.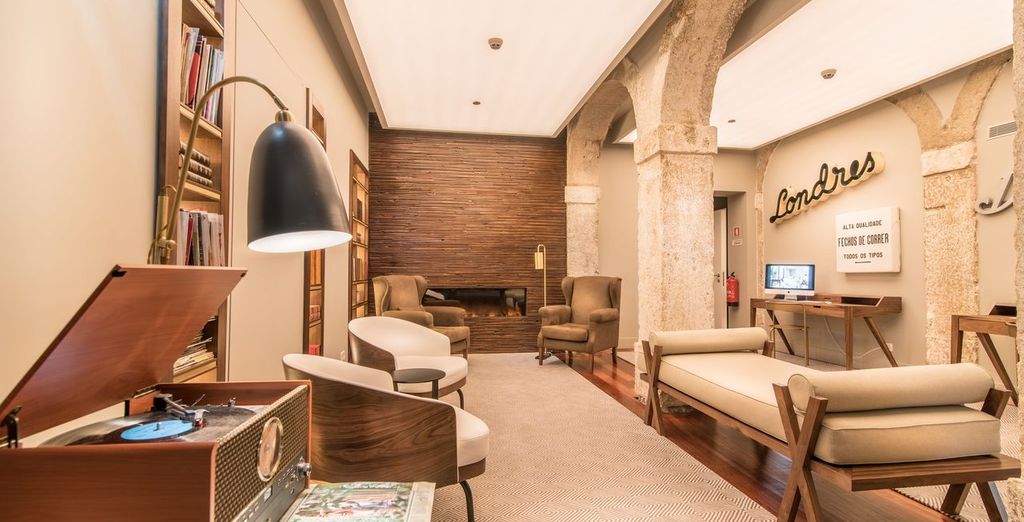 A stylish upmarket hotel that offers a blend of old and new. Browse the fascinating library and enjoy the sophisticated menu in the elegant restaurant.
Festivals in Lisbon
The Festas de Lisboa celebrates St Anthony on 12 and 13 June, when the streets are decorated with flowers and balloons. The festival of St Peter is celebrated on 29th June. Sports events and jazz and fado concerts continue throughout the summer.
Local practices and customs
The local dress code is smart-casual and understated: just remember to pack some comfortable shoes for walking on the cobbled roads.
The Lisbon map
What to bring back from Lisbon
Ceramics, jewellery, candles, wine and port. A box of pastéis de Belém is the perfect gift for someone with a sweet tooth.
What currency to use?
The currency of Portugal is the euro. You can withdraw money at banks and post offices in Lisbon and hotels will also exchange currency, although at very disadvantageous rates. UK and US credit and VISA cards are accepted in most locations.
What is the time difference?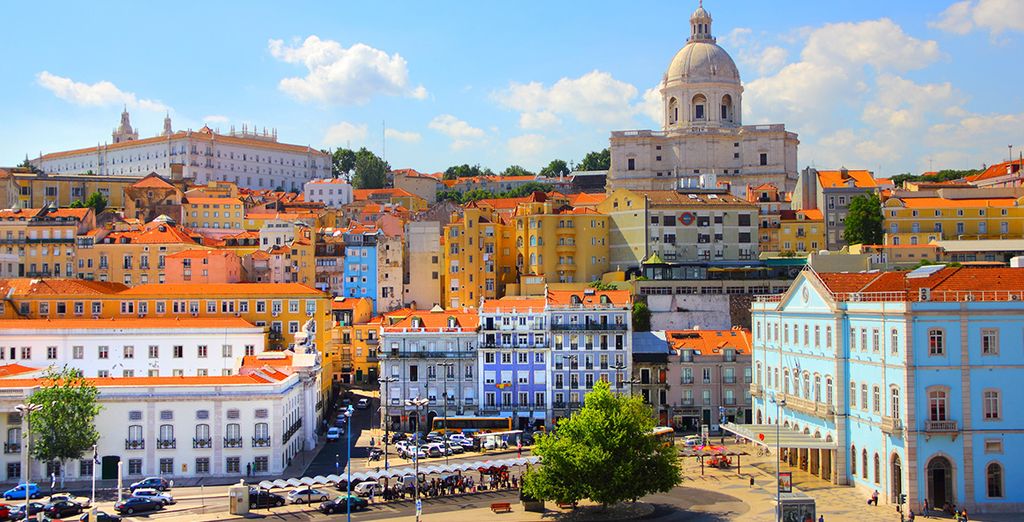 There is no time difference between Lisbon and London.
What language is spoken in Lisbon?
Portuguese is the national language and English is widely spoken.
How to get to attractions in Lisbon ?
The best way to explore Lisbon is by the excellent public transport system which includes buses, trams, the metro and ferries.
How long to stay ?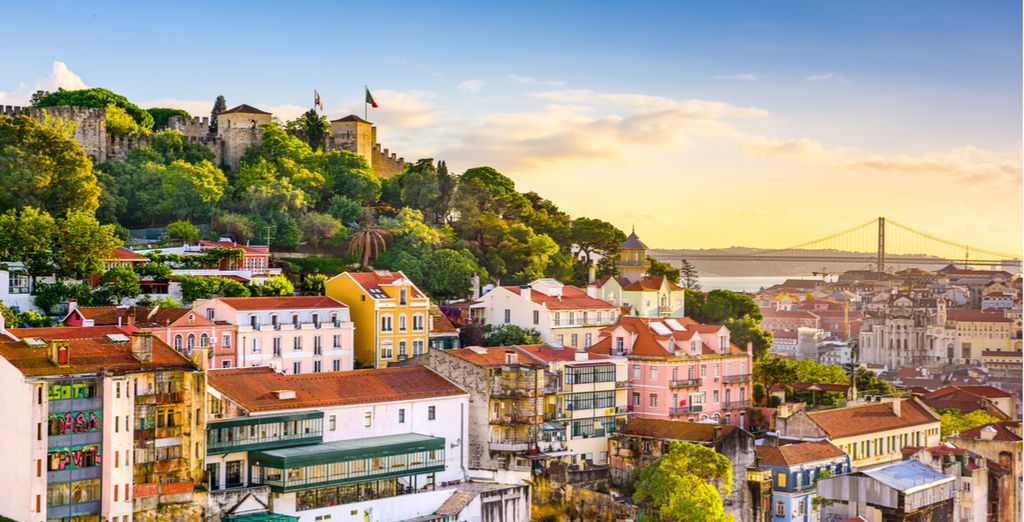 A 3-day break will allow you to take in the city's major attractions but if you plan a 7-day visit, you will have time to relax on the beautiful sandy beaches nearby.
Restaurants on site
Typical dishes to try include bacalhau (salt cod), pasteis de nata, ovos mexidos (flavoured scrambled eggs) and the varied local cheeses.
Family activities in Lisbon
Family-friendly attractions include the zoo, the oceanarium and the trams, while watersports can be enjoyed on the nearby beaches.
How to travel to Lisbon with your pets
You can bring your pets to Lisbon as long as they have a current pet passport. However, Lisbon is not a particularly dog-friendly city and dogs are not permitted in most restaurants, shops and bars.
Lisbon : What budget to plan?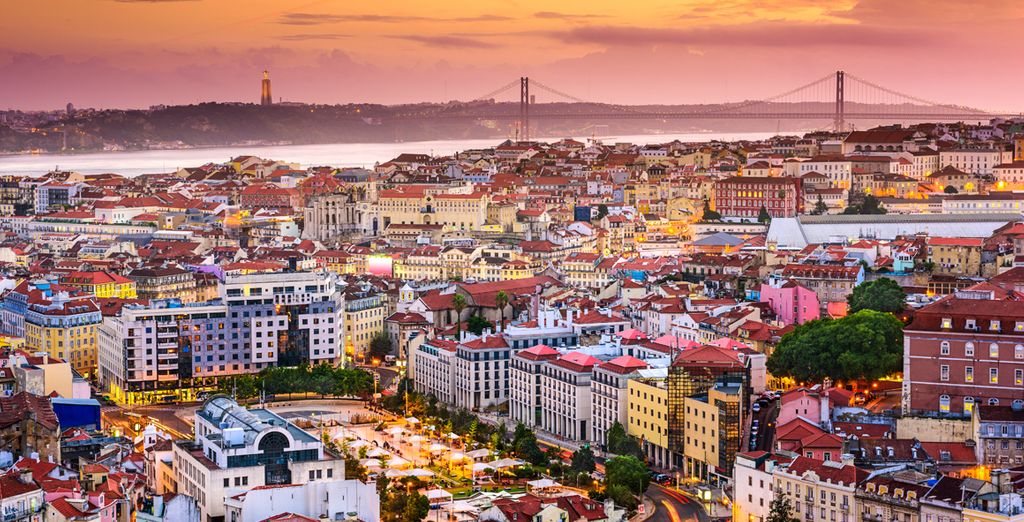 Lisbon is one of the most affordable cities in Europe. Allow around €40 per day for eating out, €7 for transport, and €40 for visiting attractions and evening entertainment.
Environment
Lisbon is a hilly city with an attractive mix of old and new architecture. Nearby resorts offer lovely sandy beaches.
Additional practical information
The power sockets in Portugal are type F and UK visitors will need an adaptor. Tipping in bars and restaurants is discretionary, and may range from 5 - 10% of the bill up to 20% for exceptional service.