The Best Time to Visit New York



Table of contents
The best time to visit New York – the city that never sleeps
Winter, spring, summer or fall, there is always something going on in New York City. So, when you are planning a trip, the best time to visit depends on what you want to do – and how much you want to pay for it.
The height of theatre season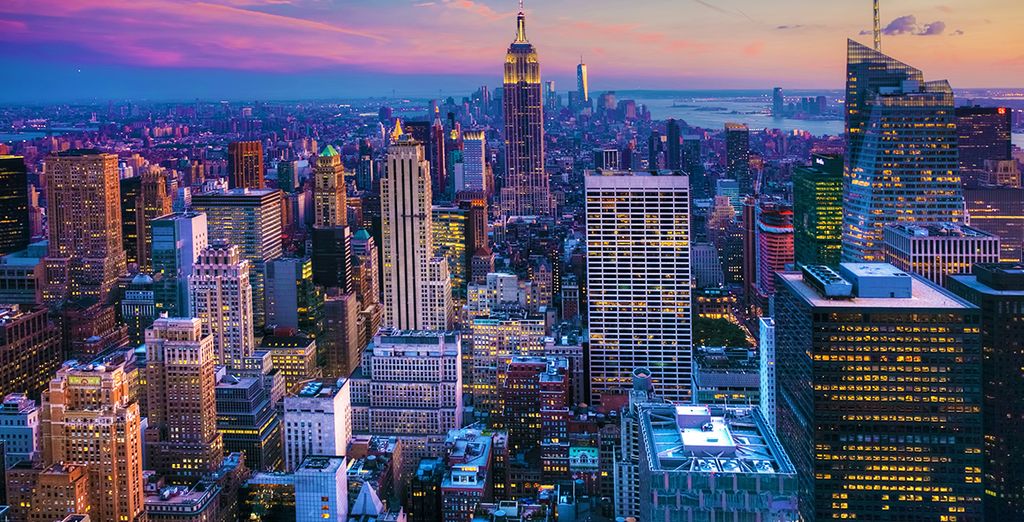 There is culture year-round in New York, but fall, winter and early spring are the peak of the theatre and performing arts seasons. This is when you will find the greatest number of shows on offer. If you are coming for the delights of Broadway, the best time to snag tickets is often in January and February, after the holiday crowds have thinned.
However, this is also the coldest time of year, when snow can pile high and make transportation difficult. Temperatures are often below 0°C, and the tall buildings can create an unpleasant wind-tunnel effect. While the city looks beautiful immediately after a snowfall, the streets and sidewalks soon become a slushy mess. So, if you travel at this time of year, make sure you bundle up warm and bring along sturdy boots in case you end up walking.
One major perk is that hotel prices are at their lowest at this time – no small consideration in New York. Just beware that the odd convention, or February's annual Fashion Week, can cause price spikes. While this is also the best time to get into usually busy restaurants, some top spots may be closed or open for fewer hours, so make sure you check this before travelling.
A great time for walking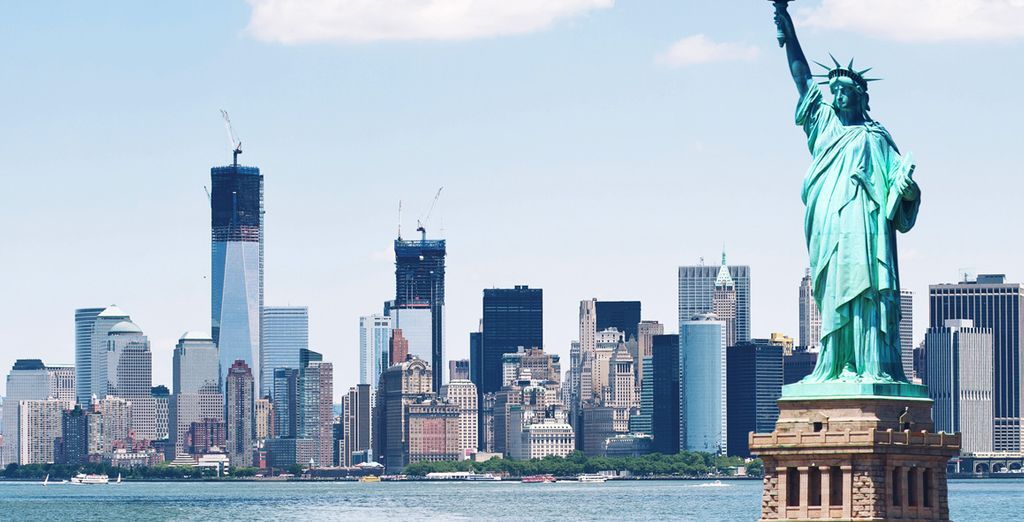 New York is a walker's town. One of the best ways to spend the day here is to stroll through the city, where surprises await you around every corner. Pop into boutiques and museums, then stop off in cafés and restaurants for a bite of New York culture. The best times of year for walking are spring and fall, when the weather is not too extreme and when everything is open.
In addition to mild, pleasant temperatures from April to June and September to November, the light during these months is uniquely beautiful. In the fall, the leaves change colour and there is a crispness to the air – a great reason to stop frequently for hot apple cider or coffee and pastries. Autumn is also a great time for visiting the outdoor produce markets and restaurants that offer seasonal menus.
While this is not the busiest time of the year, the lovely weather makes it a popular time for shorter city breaks – so, do not expect a lot of deals on accommodation.
A city for non-stop party people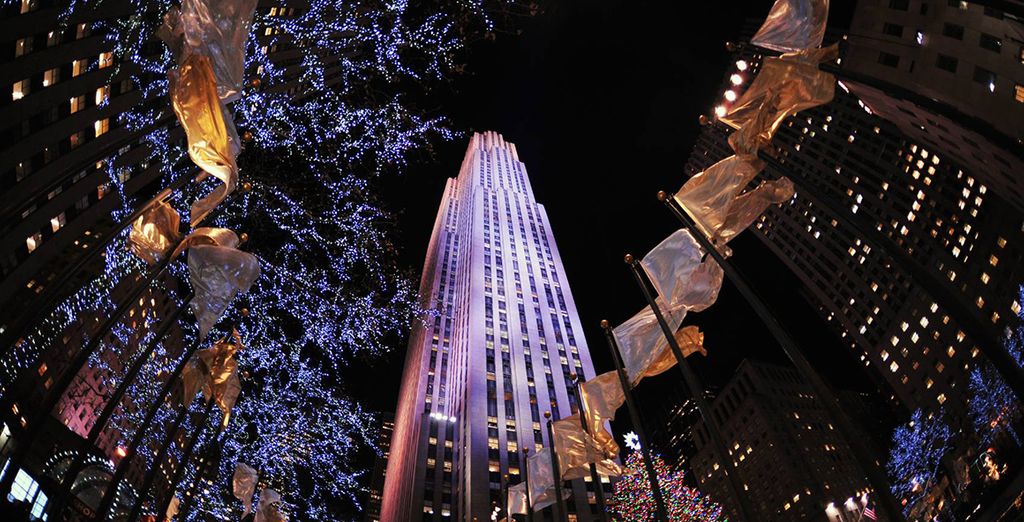 New York is the city that never sleeps, and this is never truer than in the lead-up to Christmas. From the second half of November until New Year's, New York is a non-stop holiday party. There is enough here to get anyone in the festive spirit – think department store window displays, sparkly street decorations and a huge tree at the Rockefeller Centre. Plus, there are famous events like the Macy's Thanksgiving Day parade and the Radio City Christmas Spectacular to enjoy.
However, this is also the busiest time of year to visit the city. The crowds are huge, especially in the museums and at the many sales. Getting a last-minute room, restaurant or theatre reservation is very difficult. You will also pay sky-high prices for everything. So, if you come at this time of year, make sure that you have planned ahead.
One exception is the time right around Thanksgiving before Christmas holiday shoppers arrive. Hotels that do not overlook the parade route may be willing to make deals. Perhaps surprisingly, November and December can also be a great time for weather. The mercury starts to drop in December, but November often sees cool and crisp, yet sunny days. The temperatures hover around 13–15°C, with overnight lows of 7–8°C.
Hot town, summer in the city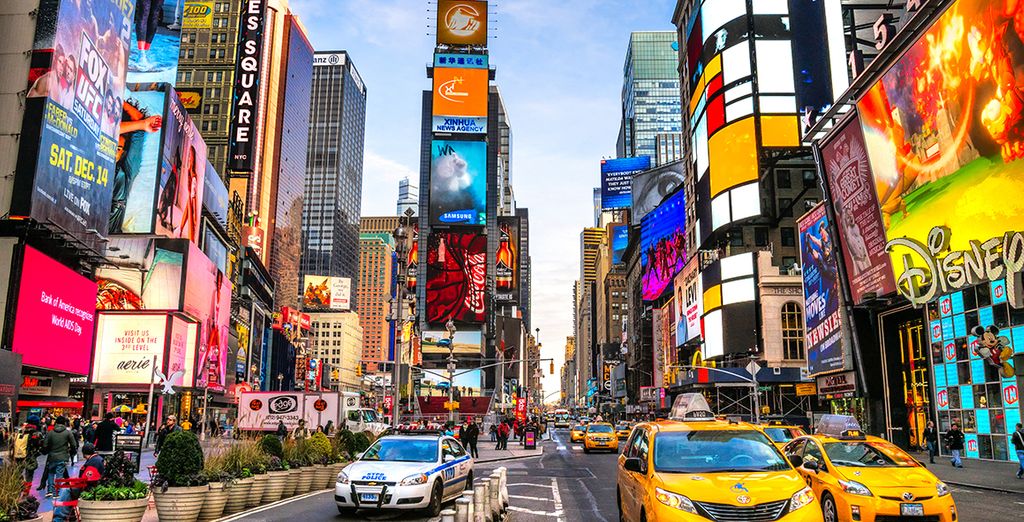 Summer is the closest thing New York has to a low season – but it has its advantages, too. Prices tend to be lower, for a start. Many New Yorkers also take off on the weekends for less humid areas, making it easier to get restaurant reservations in July and August. Also, several top cultural institutions, such as the Lincoln Centre, offer free outdoor entertainment in the summer. Some even charge lower entrance fees – which makes it an ideal time for family excursions.
But if you do come in the summer, be prepared for hot, sticky weather, with temperatures as high as 38°C and humidity of 90% or higher. Dress lightly, wear a sun hat and carry a water bottle in case you end up stuck on a train or subway for prolonged periods.
What to bring
Winter
Warm winter coat, hat, scarf, gloves, etc.
Walking boots or sturdy, closed-toe shoes
Sweaters and layers for cold weather
Spring
Shoes for walking
Umbrella/hat for rain
Warm raincoat/waterproof jacket
Sweater
Light coat
Summer
Lightweight, breathable clothes
Light shoes for walking (such as walking sandals)
Extra clothing – be prepared to sweat through at least one set of clothes each day, so have a spare set ready for going out in the evening
Sun hat/sunglasses
Autumn
Mid-weight or lightweight coat
Sweater
Scarf and gloves for cold nights
Closed-toe walking shoes