The Best Time to Visit Malaysia



Table of contents
When is the best time to visit Malaysia?
Malaysia is a country of dazzling diversity. Whether you want to relax on powdery beaches, explore old rainforests, or admire some of the world's tallest buildings – you can do it all here. It is also home to three major ethnic groups, so expect to rub shoulders with Malays, Chinese and Indians, and see mosques standing side by side with temples and churches. Thanks to this cultural melting pot, everyday life in Malaysia is packed with an array of cuisines, cheerful festivals and fascinating traditions.
If you are a city lover, you will be wowed by Kuala Lumpur's futuristic skyline with its modern skyscrapers. Here, you will also find a range of art museums and the largest air-conditioned shopping malls. If you are a history buff, wander the streets of the colourful UNESCO-world-heritage-listed town centres, a reflection of the country's colonial past. Meanwhile, fans of the great outdoors will relish the opportunity to delve into areas of dense rainforest, explore lush tea plantations and farms, and spot wild animals in their natural habitats.
Geography and climate of Malaysia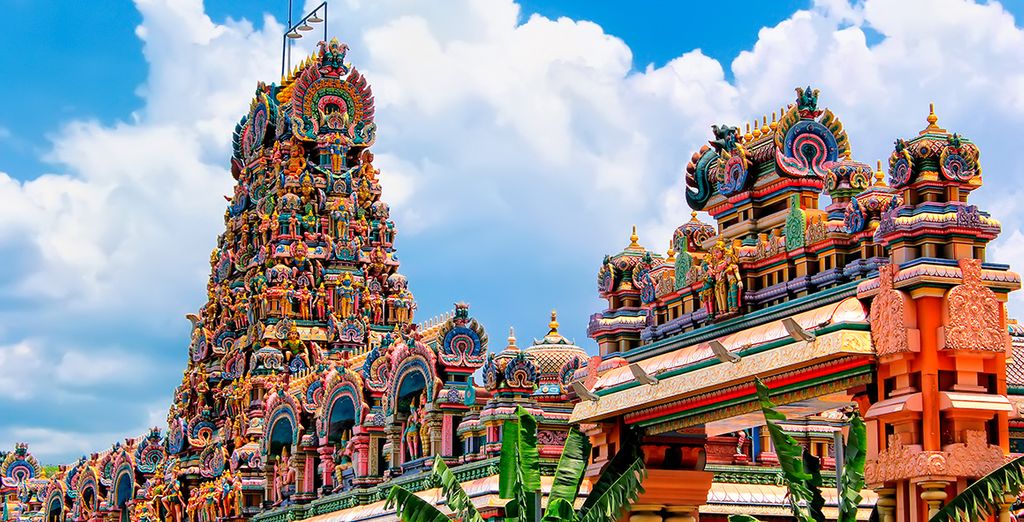 Malaysia is flanked by thousands of miles of coastline, dotted with islands. The country is separated into two distinct parts: Peninsular Malaysia, which borders the southern tip of Thailand; and Borneo, a separate island located across the South China Sea, and shared with Indonesia and Brunei.
With its equatorial climate, Malaysia is hot and humid all year round. Temperatures are consistently in the mid to high twenties, and you will get your fair share of rain whatever time of year you visit. In saying that, rainfall peaks during the monsoon seasons from November/December to March and May/June to September.
Generally speaking, Malaysia is busiest during the usual holiday seasons, which run from December to January and June to August. With that in mind, if you can travel away from these periods, your holiday is sure to be all the more special.
The best time to visit Malaysia for seeing flora and fauna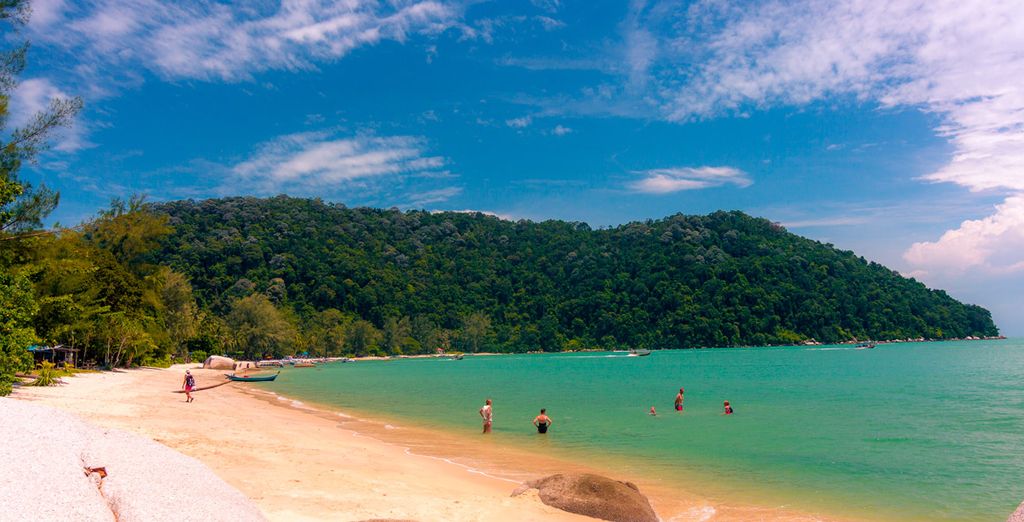 Malaysia is one of the most biodiverse places in the world. It is a top destination to admire a wide range of flora and fauna in their natural habitat, from record-breaking flowers to insects, birds, tropical fish, and rare animals. The country is particularly well known for its orangutans. On Borneo, you can see wild orangutans all year round, particularly if you visit a sanctuary or rehabilitation centre. However, bear in mind that trekking through the jungle might be challenging during the rainy season.
If you prefer exploring the Malaysian underwater world, why not go diving? You are likely to find yourself among shoals of tropical fish, floating above colourful coral. And you may also come face to face with turtles, sharks and dolphins. Diving in Malaysia is suitable for people of all levels of experience, as waters are generally calm and clear and the reefs are protected. Most dive sites can be accessed by speed boats, without any need for a live-aboard vessel.
For keen botanists, a trip to Malaysia could be a chance to see the world's largest flower, the Rafflesia. It is a rare carnivorous beauty that measures one metre across and has the distinctive smell of rotten meat. It blooms all year round, but you are most likely to find it during the rainy season.
The best time to visit Malaysia for its beaches and islands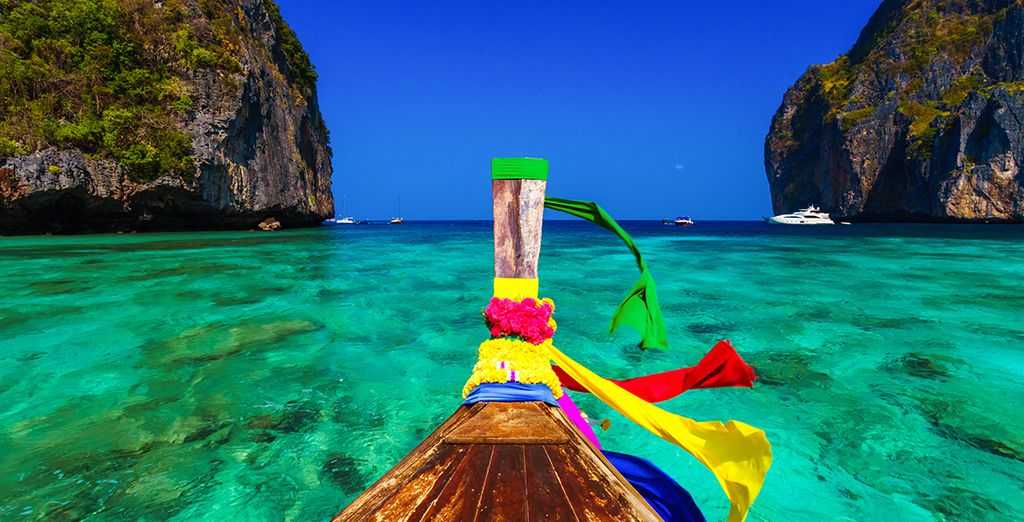 Malaysia is home to more than 800 islands, where you will find busy cities, luxury resorts, and deserted beaches. There is truly something for everyone, whether you wish to be pampered in a five-star hotel or go back to basics somewhere more rugged and remote.
To escape the cold in other parts of the world and soak up the sun between November and May, head to the west coast – home to numerous luxury hotels. Between May and October, the east coast is an ideal destination for diving and snorkelling. Malaysia's coast is popular with divers thanks to its calm, warm waters and easily accessible sites. As well as the opportunity to discover sea life, there are numerous pinnacles and shipwrecks to explore if you are feeling adventurous. You can also dive along the coast of Borneo all year round.
The best time to visit Malaysia for festivals
The cultural diversity of Malaysia's population makes for an array of vibrant festivals. There are several opportunities to get a glimpse of the rituals and beliefs that shape the locals' everyday life. But dates change, so check them in advance if you are keen on joining in on the festivities.
One of the most important festivals for the country's majority Muslim population is Eid al-Fitr, known locally as Hari Raya Aidil Fitri. This two-day holiday marks the end of Ramadan and the associated fasting. It sees locals celebrate over large meals, packed with local dishes such as rendang, satay, ketupat and curry. Plus, Big cities shine with bright lights and ornate decorations.
At Chinese New Year, in January or February, locals literally paint the towns red. Red is seen as a lucky colour and a symbol of prosperity, and the red decorations on houses and streets are thought to keep away evil spirits. Chinese lions wind their way down packed streets in traditional displays, and fireworks light up the sky. Children, teenagers and unmarried adults are given gifts of "ang pow". These red envelopes contain banknotes along with wishes for good fortune, long life and good health.
Or maybe you would like to experience Diwali, known locally as Deepavali. It is a celebration of the triumph of light over darkness. So, locals take part in processions and decorate their homes with colourful lights and oil lamps. Meanwhile, Wesak Day in May is a Buddhist festival – a tribute to Buddha's birthday, his enlightenment and attainment of Nirvana. Buddhists gather at temples where they pray and meditate, and processions take place with floats and a giant statue of Buddha.
What to bring to Malaysia
You'll need sun protection and a waterproof jacket, whatever time of year you visit. Don't forget your wetsuit, and bring bug repellent if you're heading into the jungle.