The Best Time to Visit Indonesia



Table of contents
What is the best time to visit Indonesia?
Indonesia, located in Southeast Asia, is the largest island country in the world, made up of over 17,000 islands. Its most popular tourist location is probably Bali, a province situated in the westernmost portion of the Lesser Sunda Islands. The climate in Indonesia is almost entirely tropical, because of the predominantly warm waters that surround the islands. The temperature in Indonesia remains fairly constant all year round, ranging from 23°C in the higher mountainous regions to 28°C inland. Furthermore, there are only two seasons in Indonesia due to its tropical climate: dry and rainy.
What is the best time of year to visit Indonesia?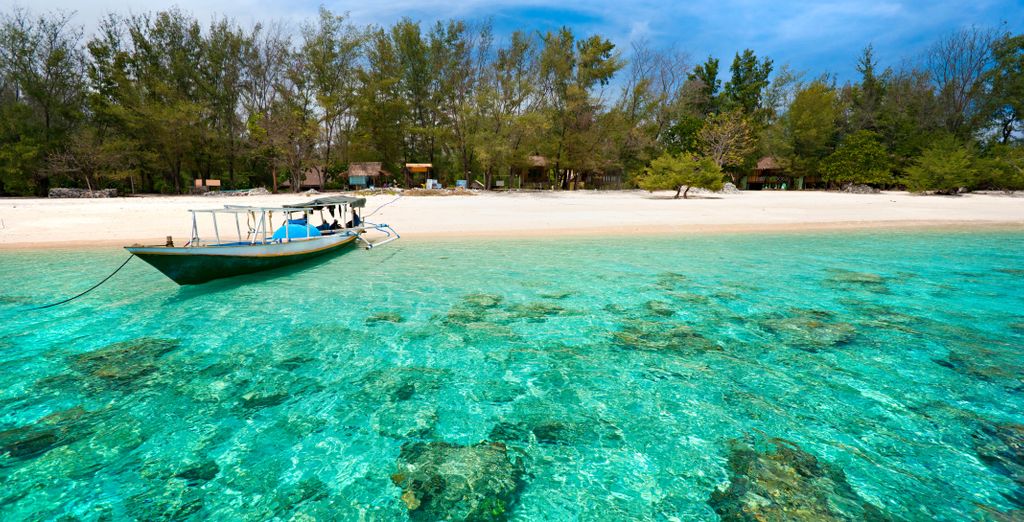 The two seasons (rainy and dry) offer considerable advantages to tourists, depending on what you are interested in doing. If you prefer hiking, avoid the wettest months, as some volcano hikes are likely to be off-limits. But if you are more interested in seeing temples and museums, the rainy season is ideal, as it is less busy and prices drop.
The Dry Season
While there are considerable regional differences, the dry season tends to run from April to October. The peak tourist season is July to August, although this island country is also popular around Christmas and the New Year. Dry season sees crowds swell and prices skyrocket, so we would generally recommend avoiding this period. However, if you are a culture-seeker, you will find plenty to enjoy.
The Bali Arts Festival
This annual celebration of Arts and Culture in Bali is a treat for culture-lovers and runs from mid-June through to mid-July. Known locally as Pesta Kesenian Bali (PKB), it is one of the highlights of the Bali calendar, thanks to Bali's wealth of performing arts. It begins with a grand opening procession, though most events take place in the Taman Werdhi Budaya Arts Centre. A mix of local performers and international troupes deliver performances of traditional music and dancing, gamelan recitals, contemporary dance and culinary bazaars. It is an excellent opportunity to soak in the local culture.
Shoulder months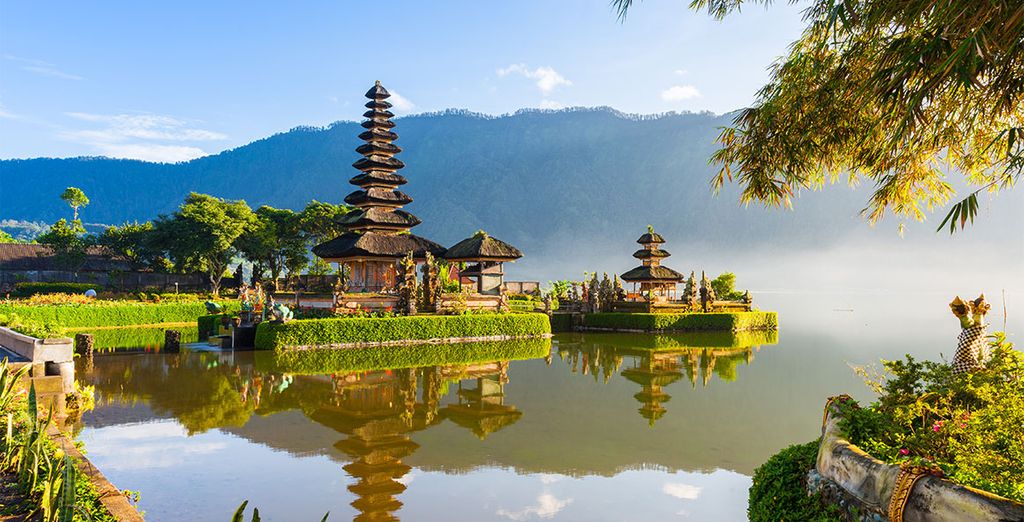 The shoulder months of the dry season (May, June and September) are a perfect time to visit Indonesia, as you can make the most of the warmer weather while avoiding the crowds, hiked-up prices and humidity. You will also get plenty of clear days, meaning that it is a great time for hiking and bike rides in the lush countryside.
Mount Kelimutu
Situated in central Flores Island, Mount Kelimutu is famed for the trio of tri-coloured lakes, collectively called Lake Kelimutu. Standing at 1,639m, the summit boasts a sweeping mountaintop vista. The hiking trail is a convenient staircase, though its high elevation means that it is still a challenge. And if you arrive when the gates open at 4.30 am, you will catch the wonderful sunrise.
Diving in Bali
The best time to dive off the coast of Bali is April to September. Finding great scuba diving around Bali is not difficult, but there is more of a variety than you might realise. From shallow, easy, muck and macro to deep walls and extreme currents, there is something for everyone. Tulamben is Bali's most well-known scuba diving destination; it originated as a small, sedate fishing village on the north-eastern coast and remains relatively undeveloped compared to other shoreline tourist areas. If you are interested in history, look out for the wreck of the USAT Liberty, a cargo vessel that saw service in both World Wars and was wrecked in January 1942.
The rainy season
You might not think that the rainy season is an ideal time to visit Indonesia, but it has a lot to offer. Running from November to March, it is characterised by short, heavy rainfalls. Nevertheless, the weather is still very hot and humid, so you will not need an extra layer! While you may not be able to enjoy all the hikes the islands have to offer, this is a perfect time to visit temples and museums, as it is a lot cheaper and quieter.
Pura Besakih
Located on the island of Bali, this temple is one of the few remaining Hindu temples in Indonesia. It is the largest, most important and holiest temple for Hinduism on the island and is worth visiting for the fantastic views of the lush countryside and impressive volcano above. It sits at 1000m on the slopes of Mount Agung and comprises 23 related temples.
Museum of Modern and Contemporary Art in Nusantara (MACAN)
The Museum of Modern and Contemporary Art in Nusantara is a must-do for art lovers. Located in Jakarta, it is Indonesia's first international modern art museum. And it is home to 800 modern Indonesian and contemporary artworks from around the world. A visit here is an ideal way to spend an afternoon during the rainy season.
Goa Gajah
These fantastic cave carvings are just south of Ubud on the island of Bali. The cave is home to monstrous characters and sexual carvings, like the phallic and yoni symbols of Shiva. These historic carvings are mentioned in Balinese poems as far back as 1365. You will need to wear a ceremonial sarong, which you can either purchase from the merchants lining the car park or borrow as part of your entry fee at the gates.
What to bring to Indonesia?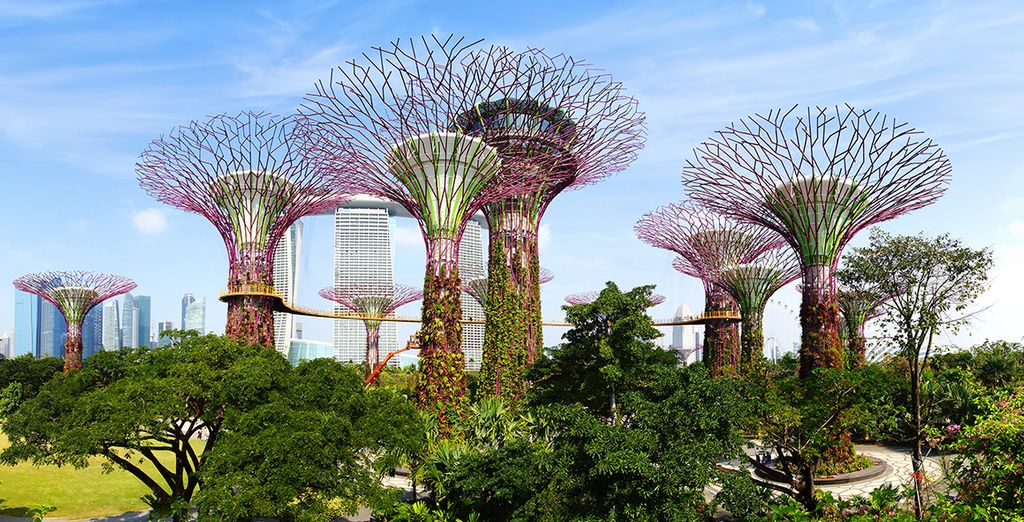 As the weather does not vary much during the year and between regions, your packing list will remain similar no matter when and where you go. We would suggest packing the following:
Breathable, lightweight clothing: Indonesia is very modern and laid back, so you need not worry about the length of your outfits
Flip flops: these are standard in Indonesia and easier than sandals, as you may have to remove your shoes in some shops, temples and bars
A pair of stout walking shoes if you want to make the most of the hiking possibilities
A hat, sunglasses and sunscreen
Sarongs for sun protection and to wear as required in some Hindu temples
Rehydration sachets: if you're not used to the hot weather, you might need to replenish your electrolytes.
We recommend visiting Indonesia in the shoulder months, as you can experience all the island has to offer in terms of temples, museums, diving, hiking and more. However, if you cannot face the extreme heat, the rainy season might be a better idea, as you can still avoid the crowds.