The Best Time to Visit Hong Kong



Table of contents
What is the best time to visit Hong Kong?
Hong Kong, with its skyline of steel and glass skyscrapers, is an outstanding example of a modern city. Yet this special administrative region of China was a colony of the British Empire until 1997, so there is a fusion of East and West. You will notice a fast-paced hustle 24/7, as shops stay open and night markets are bustling. This city's dynamic nature is sure to result in a jam-packed trip.
Hong Kong has a subtropical climate with four seasons, dominated by two monsoons. From October to March, the north-eastern monsoon sweeps in, then it is the turn of the south-west monsoon from April to September. As a result, the temperatures vary a fair amount from mild winters to hot, rainy and humid summers.
What is the best time of year to visit Hong Kong?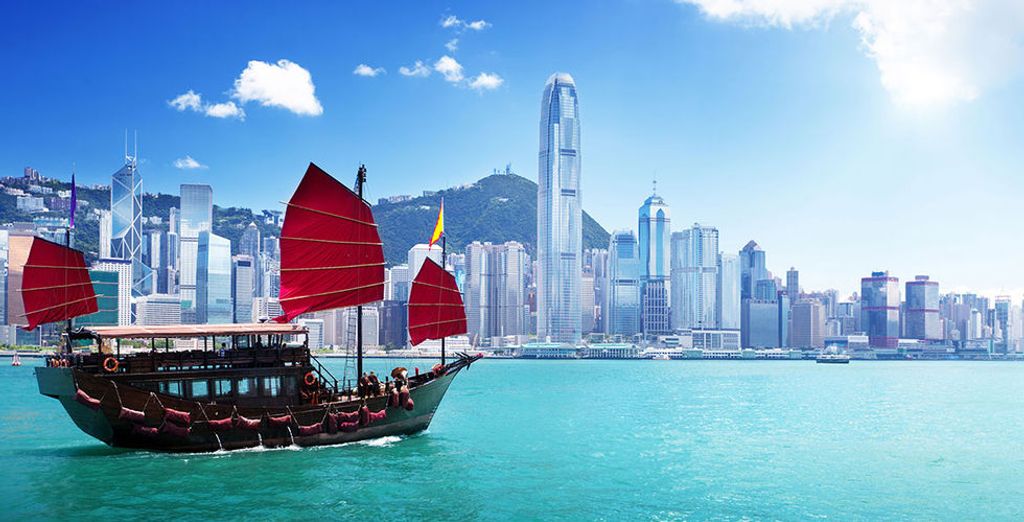 While Hong Kong can be considered a year-round travel destination, your trip may be governed by the two monsoons, and the heat and humidity of the summer. As such, autumn and early winter are probably the most favourable times to visit the city. However, October to December is also the peak tourist season, alongside the Lunar New Year (in late January or early February). Therefore, if you want to avoid the crowds, you might plan a visit for spring or summer.
Visiting Hong Kong in Spring
From March to May, spring is usually mild and warm, but it is often cloudy and foggy. The temperature steadily increases throughout this period, varying from 13°C to 28°C. Spring is also usually dominated by a monsoon, so expect rain and thunderstorms. However, it is not as humid as summer, so it is a great time to explore outdoor attractions.
Hong Kong Disneyland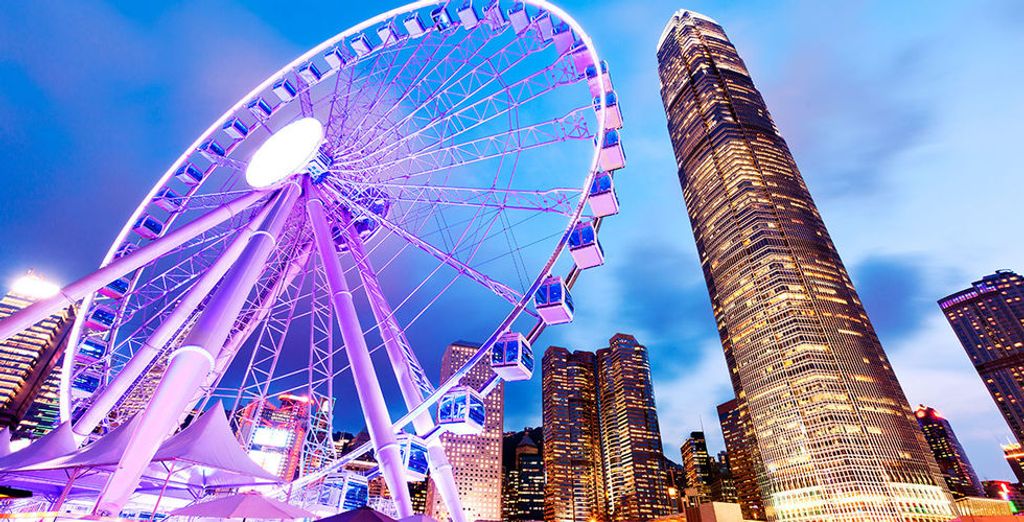 Situated on Lantau Island, Hong Kong Disneyland is a small but exciting theme park. If you want to see 'The Happiest Place on Earth' in this part of the world, it is well worth a visit. One of the more unusual Disney resorts, it incorporates Chinese culture, customs and traditions, as well as following feng shui. It consists of seven themed areas, and the staff speak English, as well as Cantonese and Mandarin.
Visiting Hong Kong in Summer
Summer runs from late May to September, with temperatures as hot as over 31°C. Unfortunately, it is also very humid, with a constant threat of showers, thunderstorms and typhoons. Nevertheless, there is air conditioning everywhere, and the hot sunny days between the rain are ideal for relaxing on the beach, visiting rock pools and going on boat trips.
Shek O Beach
Shek O is one of Hong Kong's most popular beaches, with a laid back vibe and fantastic facilities, including changing rooms, showers, public toilets and barbecue pits. Its location – tucked away in a peninsula – means that the waves are calmer, and it tends to be more peaceful. In addition, it is a short distance to walk into the village where you can sample the local cuisine and culture at the restaurants, cafes and bars. So, pack a book and some food to throw on the barbecue, kick back and relax.
Visiting Hong Kong in Autumn
October to early December tends to be the busiest but best time to visit Hong Kong. The days are usually clear, pleasant and sunny, with temperatures ranging from 22°C to 28°C. There are also relatively few rainy days during this season. Thanks to the clearer skies, it is a great time to enjoy the local landscapes, as you will enjoy better views.
Victoria Peak
Victoria Peak is a top tourist destination in Hong Kong and not to be missed. This hill, located on the western half of the city, offers spectacular views from its peak. There are various ways to ascend this hill; while very scenic, the tram tends to be rather popular and overcrowded, whereas buses and vehicles are much faster. However, if you fancy stretching your legs, it is perfectly possible to climb. And its elevation of 552m is manageable for most walkers.
Visiting Hong Kong in Winter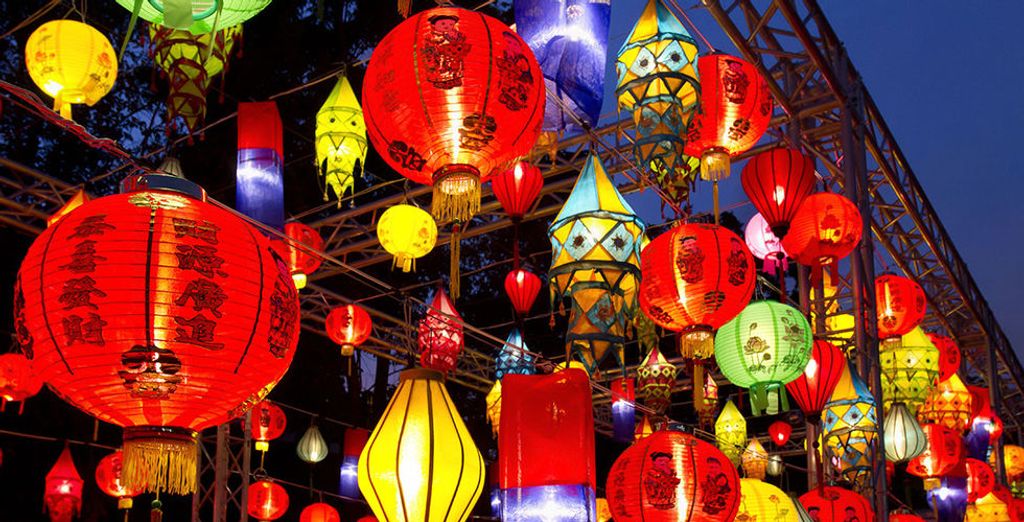 Spanning the months of December to February, and encompassing Christmas and the Lunar New Year, winter is also a popular time of year for visiting the city. Most of the malls use the holiday season as an opportunity to try and outdo each other with Christmas decorations, so there is plenty to take in. In addition, it tends to be a little cooler at this time of year, with temperatures ranging from 14°C to 20°C. So, winter is a perfect time to release your inner shopaholic in this Hong Kong.
Temple Street Night Market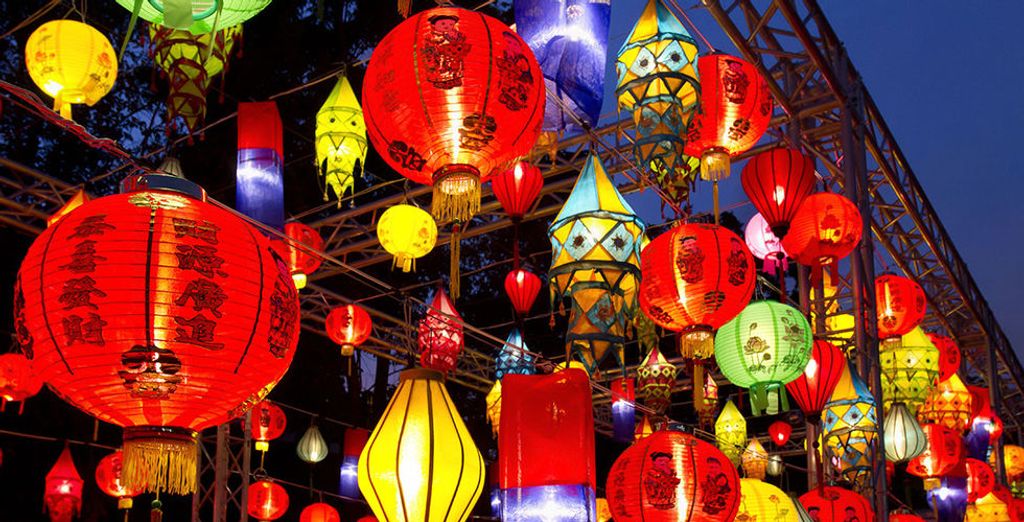 Temple Street is home to a night market, open from 2 pm daily. Its lively, friendly atmosphere ramps up at dusk, and winter is the ideal time of year for exploring it. From souvenirs and clothes to delicious local snacks, you can easily pass an agreeable few hours here and pick up a few unique pieces to take home with you. It also has fantastic views of the city and cheerful vibes.
What to bring to Hong Kong
While Hong Kong has four distinct seasons, the weather does not vary too dramatically throughout the year. As such, your packing list will not change much during the year. We would suggest packing the following:
Comfortable walking shoes
Warm clothing for the winter months
Insect repellent
Sun cream
Smart clothes for dining out at night
Cotton clothes to keep you cool in hotter temperatures
Hat, sunglasses and swimwear for beach days
Antihistamines: the level of pollution can make allergies like hay-fever and asthma worsen
Waterproofs in case of showers and thunderstorms