The Best Time to Visit Hawaii



Table of contents
What is the best time to visit Hawaii?
With its pristine beaches, dramatic landscapes, and fascinating culture, it's easy to see why Hawaii is a dream destination for many. Plus, sun-seekers will find the islands' consistently warm temperatures appealing at any time of the year.
Seasons in Hawaii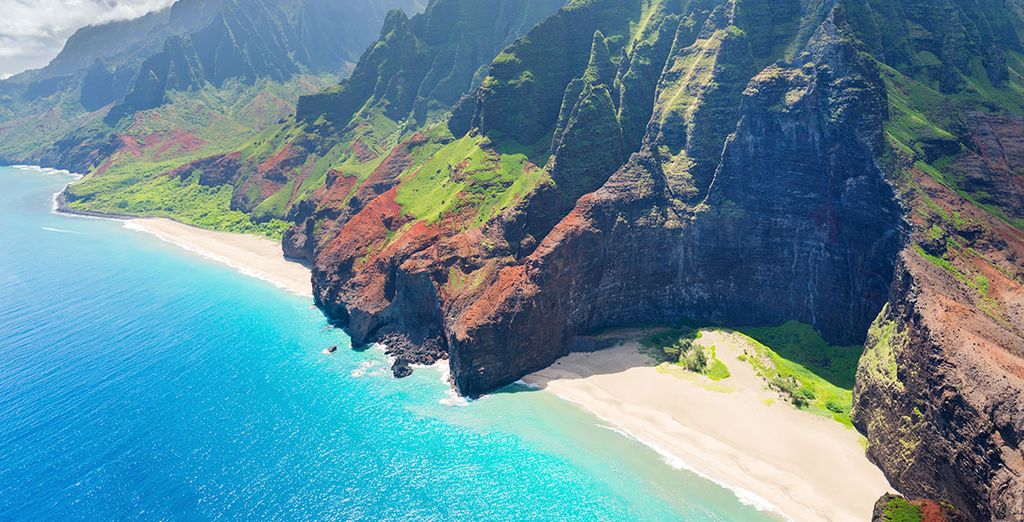 The weather in Hawaii is temperate, with only mild fluctuations in heat throughout the year. Typically, the temperature remains a balmy 23°C to 30°C. This is because there are only two seasons in Hawaii: summer (kau) from May to October and winter (hoolio) from November to April.
The peak tourism season in Hawaii starts in mid-December and continues until the end of March or mid-April. The off-peak season lasts from the middle of April to mid-June and tends to be a cheaper time to visit. October to November is usually the quietest period, so if you are looking for tranquillity, it's an ideal time to travel.
Summer
Spanning May to October, the summer in Hawaii tends to be a little quieter than the rest of the year. It is not without its charm, though, thanks to the higher temperatures and lack of rain. The average daytime temperature in Kau is 29.4°C, with nighttime temperatures dropping by around 9-10°C. With the warmer weather and drier climate come lots of activities and festivals, making it an exciting time to visit. Need inspiration? Take a look at our favourite things to do in Hawaii in summer:
Surfing
Hawaii is the only US state that is entirely composed of islands. So, unsurprisingly, water sports are a big part of life here. While the North Pacific and South Pacific's tides vary throughout the year, and you can catch a wave at any time, surfing in the south of Hawaii tends to be most popular in summer. A great place to learn to surf in summer is Waikiki – waves are not as large or as intense as those on the northern beaches, making it ideal for beginners.
Bon dances
Inherited from Japanese plantation workers, Obon festivals are big in Hawaii, and all of the major islands hold bon dances. 'Bon', also known as 'Obon', is a Japanese Buddhist custom of honouring the spirits of one's ancestors. Buddhist missions in Hawaii welcome everyone to their celebrations, regardless of faith or beliefs. With lilting flutes, taiko drums and strings of lanterns, the festivities are not to be missed.
Hiking
Due to the lower rainfall, summer is an ideal time to go hiking in Hawaii. Explore the rugged volcanic landscapes, dramatic sea cliffs, and lush forests on foot. The Kalalau Trail is an exceptional route. Located on Kauai, this walk offers stunning views of the Na Pall Coast. And it is also the only way to access Kalalau Beach by land.
Winter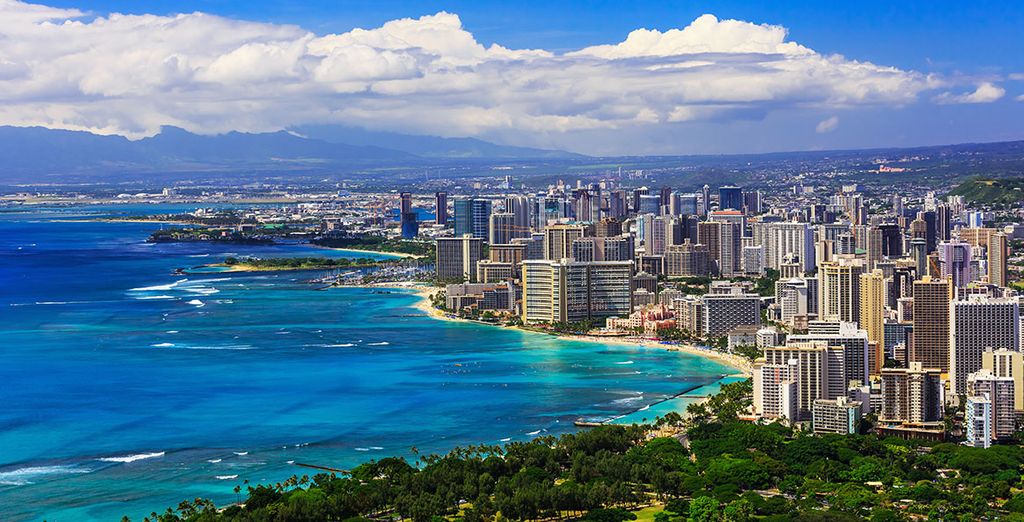 While the beginning of winter tends to be one of the quietest periods in Hawaii, it is worth bearing in mind that it is quickly followed by the busy tourist season from mid-December. This is when the crowds return, so you may wish to plan to avoid them. Bear in mind that temperatures do drop by 9-10°C overnight, and winter tends to be rainier than summer. But the average daytime temperature is 25.6°C, meaning you can still enjoy plenty of outdoor activities. Some of our top picks for things to do in winter include:
Vans Triple Crown
Running in November and December on O'ahu's North Shore, the Vans Triple Crown is considered the most celebrated surfing series in the world. Founded in 1971, this surfing competition is made up of three events, which take place along the North Shore's famous seven-mile miracle stretch – the Hawaiian Pro, Vans World Cup of Surfing and Billabong Pipe Masters. It is sure to provide an exciting day out for surfing enthusiasts.
Whale watching
Hawaii is a great place to go whale watching. The warm and shallow waters around the islands make it a great place to spot humpbacks, in particular. Humpback whale season in Hawaii runs from November to early May, with January to March being the time you are most likely to spot a creature or two. While you can see them from the shore, the best way to experience them is alongside from a boat, with tours starting up in mid-December.
Snorkelling
Snorkelling is not just for summer – you can snorkel in Hawaii in the winter too. One of our favourite places is Hanauma Bay on Honolulu, where you can deep dive to see the fragile reef, as well as plenty of tropical fish, eels, sea turtles and other wildlife. It is a wonderful way to get up close and personal with the local underwater flora and fauna.
What to bring to Hawaii?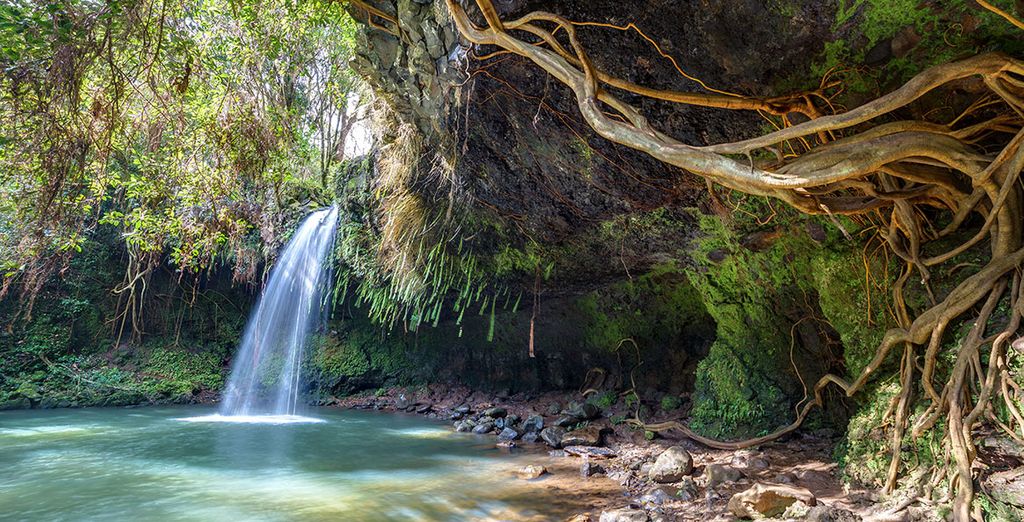 As the seasons do not vary that much, you will need to pack the same things for summer and winter. We recommend:
Reef-safe sunscreen: Sunscreen is a must in Hawaii. But if you plan to take a dip in the sea, make sure your sunblock is reef-safe, as other kinds with chemicals that are harmful to wildlife have now been banned in Hawaii. The chemicals you want to avoid are oxybenzone and octinoxate.
Swim shirts with UV protection: These are another great way to protect yourself from the sun.
Technical t-shirts: If you are planning to hike, pack some clothes made with technical fabrics. They quickly wick away moisture to keep you dry and comfortable
Water shoes: There are lots of rocky beaches in Hawaii, and these will keep your feet comfortable as you hop in and out of the sea.