The Best Time to Visit Canada



Table of contents
When is the best time to visit Canada?
Canada is a huge country that takes up a great deal of the Northern Hemisphere. As a result, it has a variety of weather patterns. But despite this, it is possible to enjoy most destinations here all year round. Summer is the best time to visit Canada, especially if your plans include exploring the north. If you're heading to the coast, however, you can beat the crowds by visiting in late spring or autumn. And if you enjoy snow sports, even the super-cold winter has plenty to offer.
Geography and climate of Canada
Due to its size, Canada has numerous of climates. In general, however, they all follow a four-season pattern with warm summers and chilly winters.
The west coast around Vancouver has the most temperate climate, with less fluctuation than the east – spring usually arrives here first. However, once you get into the mountain regions of British Columbia, there are lots of microclimates. So, be aware of surprisingly winter-like road conditions in comparison to coastal Vancouver. Central and Northern Canada stay cool even in summer, while east Canada's summers can get pretty warm, especially in Ottawa, Montreal and Toronto.
Winter can be quite extreme, particularly away from the coast. Winnipeg is the coldest city in winter (temperatures range between -11°C and -21°C), while mountain ranges, like the Rockies, temperatures can plummet to a bone-chilling -28°C.
Canada in spring: maple syrup and Montréal jazz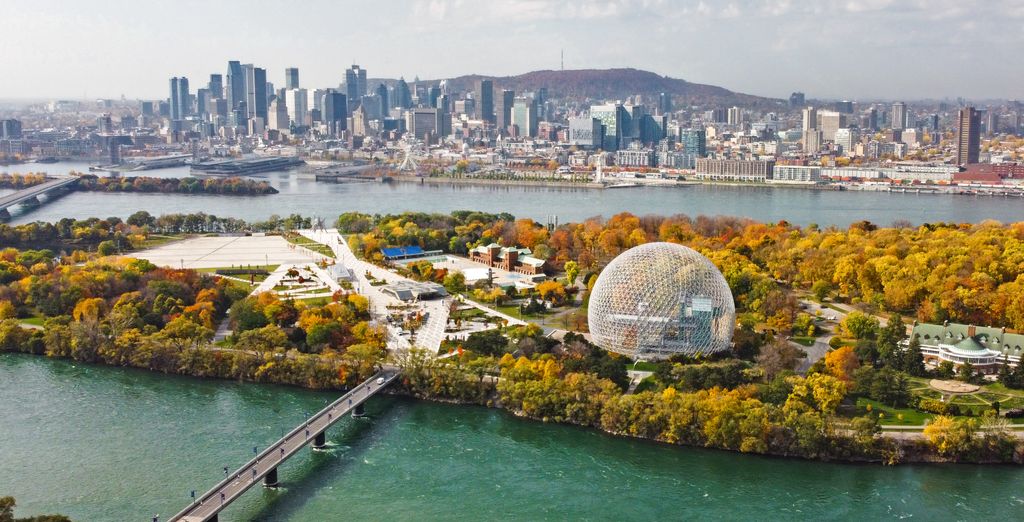 In Canada, spring runs from mid-March to mid-June, arriving on the west coast first. Sleepy bears inch out of hibernation, whales appear around Vancouver and flowers bloom all over the country. Skies are blue over the Rockies and April is a wonderful time for skiing.
March and April are a great time to visit eastern Canada, especially if you have a sweet tooth. This is maple syrup season, when farmers gather sap from the trees and caramelise it in their sugarhouses. You can experience this all over the country, but some of the best farms can be found in Quebec and Ontario.
April and May are ideal for visiting Canada's west coast, with Vancouver's 43,000 cherry trees blanketing the city in blush-pink blossoms throughout April. Come May, spring stretches east and Ottawa bursts into colour with over one million tulips.
June is a real 'best of all worlds' month across Canada. It is just ahead of peak season, days are warm and the hiking trails are open. Snow thaws enough to allow you to visit the glorious glaciers and far-flung valleys of the north, while cities are alive with celebrations, such as the Montreal Jazz Festival, which runs from June to July.
Canada in summer: walks, whales and world-class festivals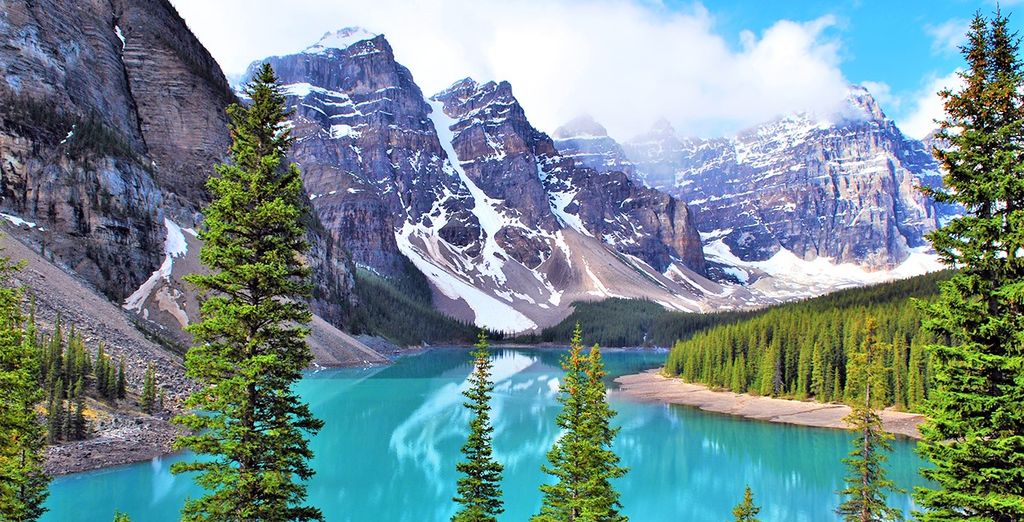 Summer runs from mid-June to mid-September and is the peak tourist period – with good reason. This is Canada's warmest season, with temperatures ranging from 20°C to 35°C in Toronto and hovering between 18°C and 27°C in temperate Vancouver.
The thawing snow means it is time for summer sports to start in the Rockies, with kayaking, canoeing and rafting being some of the most popular. You can also explore the trails on horseback around iconic sites like Lake Louise and Banff National Park. Alternatively, take a hike in beginner-friendly spots like Fairview Mountain, or challenge yourself with the great Mount Robson.
If you are a nature lover, you can spot bears foraging for berries, enjoy the peak of the whale migration in Vancouver, or spot belugas in Hudson Bay. This is also a great time to visit Niagara Falls; they are in full flow and you can get up close without getting cold. If you are more of a city lover, you can head to Montreal's 'Just for Laughs' comedy fest or Toronto to enjoy the upbeat rhythms of its Caribbean Carnival.
Canada in autumn: scarlet leaves and the salmon run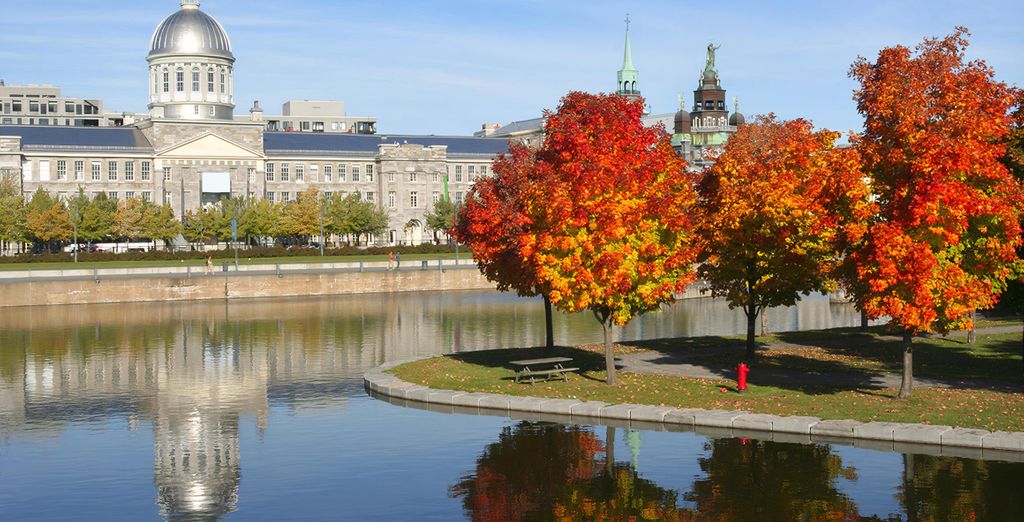 The red-gold hues of autumn leaves make September and October some of Canada's most photogenic months. For the best autumn scenery, choose eastern trails around Algonquin Provincial Park, Quebec and the Maritimes. Autumn temperatures feel fresh but enjoyable, especially at Niagara Falls, where the summer crowds have dissipated and the Niagara Gorge is aglow with colour.
On the west coast, you can enjoy autumnal colours in more comfortable climes. In fact, this is one of the best times to visit British Columbia. From late August to September, hundreds of thousands of salmon begin their annual run upriver from the sea. This means a feast for local bears, so book a lodge and a guide and watch the grizzlies swiping for their supper in the forest rivers. Stay around until October and you can enjoy Okanagan Wine Festival, which includes special vineyard tours, wine tastings and harvest celebrations.
Canada in winter: snowy skies and skiing mania
Canadian winters are not for the faint of heart, but if you plan ahead, they can be a magical experience. Temperatures are a manageable 0°C on the coasts, though they can dip to -28°C in the mountains, so only head there if you are fully prepared. Of course, this time of year is best for snow sports, with Canadians flocking to Whistler and Banff for skiing and snowboarding.
Quebec really gets into the spirit of winter, celebrating with the fortnight-long Winter Carnival from late January to mid-February. Think dazzling ice sculptures, s'mores and maple whisky coffee.
Planning a trip to Canada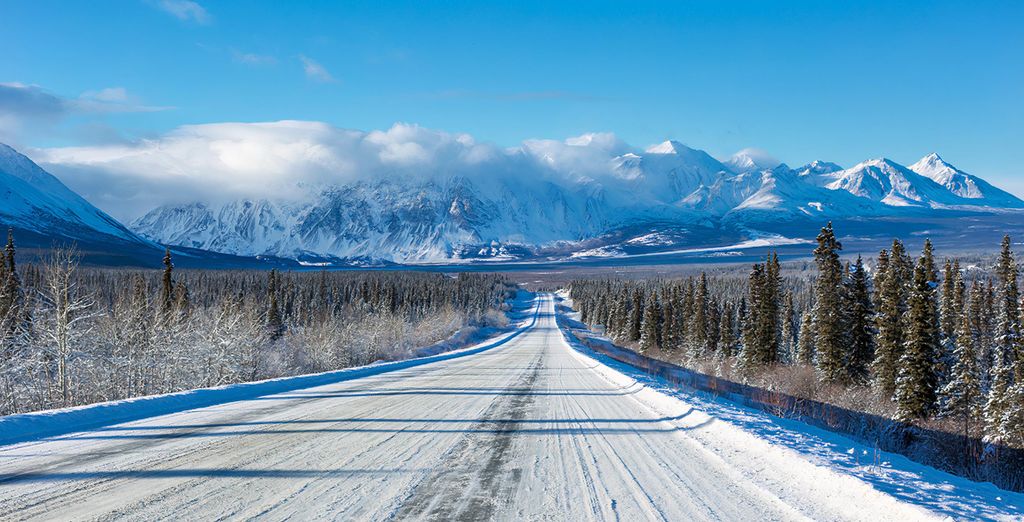 Canada is a year-round destination, but you will be able to make the most of your trip by travelling in late spring and early summer, when most of Canada is accessible. June is a perfect time to enjoy warm temperatures but avoid the crowds, while July and August are busy but offer hot days and fun festivals.
If travelling in autumn, either coast has much to offer – east coast colours are the most enchanting, but the wildlife on the west coast is unmissable. Plan carefully for a winter trip to Canada – you need a lot of warm clothes and the mountains are only advised for snow sports fans.
What to pack for Canada
Warm layers of clothing, whatever the season
A thick coat in winter – and a raincoat for other months
Light clothing for summer
Hiking boots and socks
Binoculars
Trekking gear like poles (these can also be rented)