The Best Time to Visit Cambodia



Table of contents
What is the best time to visit Cambodia?
Cambodia is one of Southeast Asia's most dynamic travel destinations. There is a myriad of attractions, from unspoilt beaches and dense forests to colonial landscapes and majestic rivers. And lovers of history will marvel at the fascinating collision of ancient and modern life.
Located just above the equator, Cambodia is a tropical country. So, it is always warm, with temperatures ranging from 21°C to 35°C. And, unlike European countries, Cambodia has just three distinct seasons: the cool season, hot season and rainy season.
The best time to visit Cambodia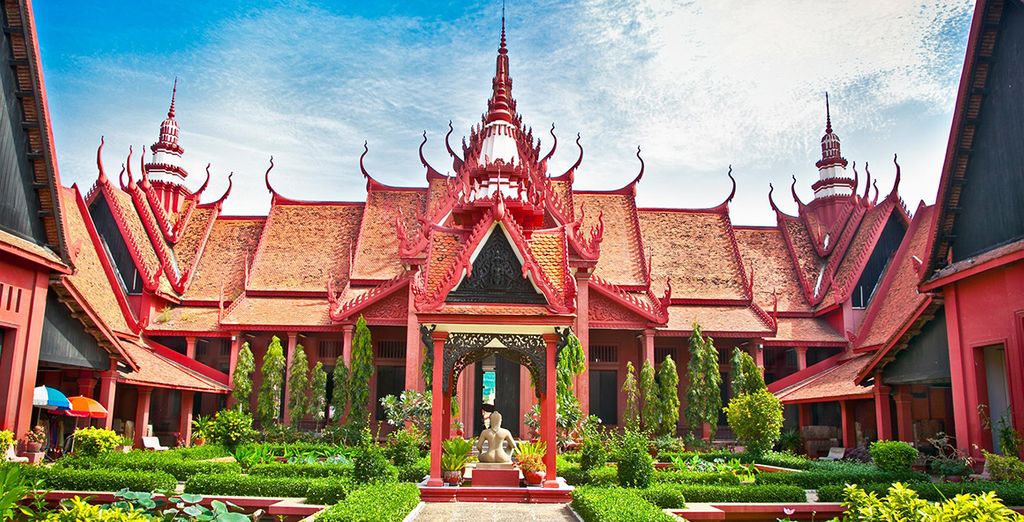 December to February is the peak tourist time in Cambodia when crowds descend on landmarks and explore the vibrant cities. But there is plenty to enjoy during the off-peak season too.
Cool season
The cool season starts around December and continues until February in Cambodia. The weather begins to get colder in November, but the temperature remains pleasant at an average of 21°C to 32°C in the capital city of Phnom Penh. Unsurprisingly, the temperate weather attracts hordes of tourists. But if you are eager to get in on the fun, here are some of the best places to explore during the cooler months:
Temples of Angkor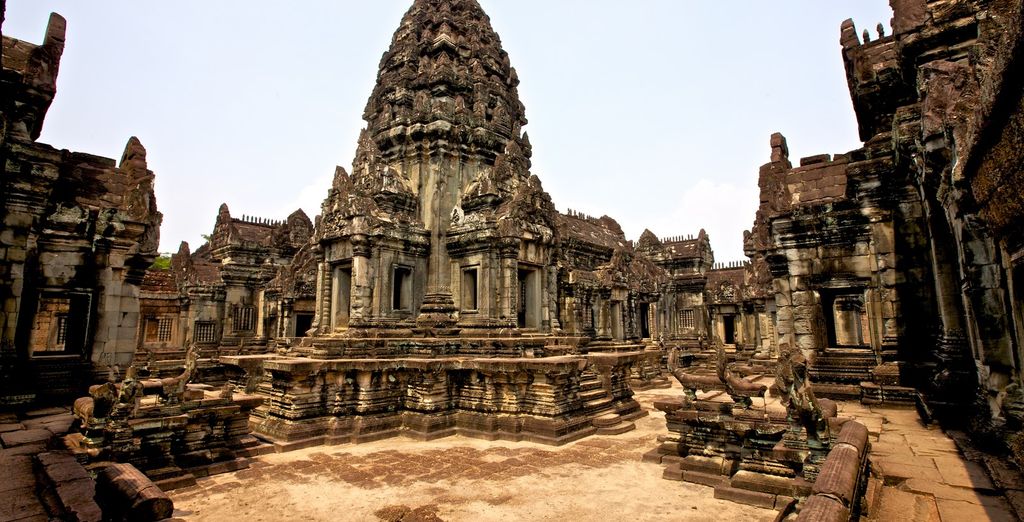 This archaeological park should be top of your must-see list. Spread over four kilometres of beautiful countryside between the Tonle Sap Lake and Kulen Mountains, the Temples of Angkor are one of the greatest examples of architecture in the world. These temples were built in the ninth century to represent Mount Meru, the Mount Olympus of the Hindu faith, where the gods live. Today, they remain the most significant example of Khmer architecture. And if you want a glimpse of ancient Cambodian culture, they are well worth visiting.
Phnom Penh
Thanks to the cooler temperatures, the cool season is an ideal time to visit the capital of Cambodia. With lower humidity, it is easier to visit temples, markets and museums in comfort. And this charming city is captivating and vibrant, so prepare to be impressed. Highlights include a thriving art scene, local delicacies and stunning architecture. Plus, the country's colonial history resulted in a French influence that is evident in the open-fronted shophouses and monuments.
Hot season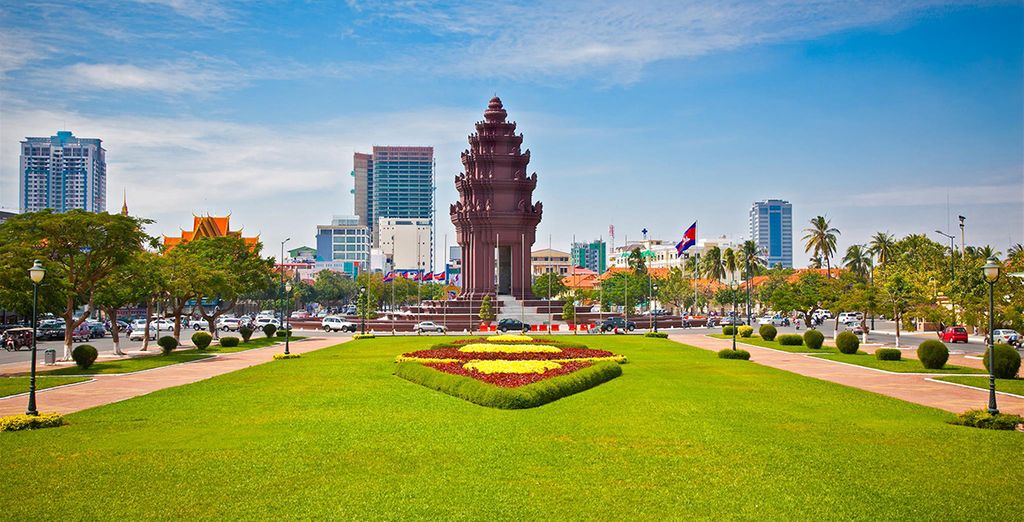 The hot season typically stretches from March to June. April is usually the hottest month of the year when temperatures can reach 40°C. However, the humidity makes it feel even hotter than it already is. At this time of the year, the heat can often be described as oppressive, so it tends to be less popular with tourists. Nevertheless, there are still plenty of activities to enjoy in Cambodia during this season. Some of our favourites include:
Koh Dach
Meaning 'Silk Island', Koh Dach is just a 45-minute tuk-tuk drive or a short ferry ride from the capital, Phnom Penh. Visiting this lovely island is a great way to escape the bustle of the big city and enjoy the Cambodian countryside. It is an ideal destination for those seeking peace and quiet and a flavour of ordinary life. Visit local workshops and street stores to get a glimpse of the traditional local handicrafts, such as silk weaving, pottery, dyeing and wood carving. Or simply enjoy a gentle stroll and pick up some souvenirs.
Ta Prohm
Located about one kilometre from Angkor Thom, Ta Prohm is another of Cambodia's breathtaking temples. This Buddhist temple was built in the Bayon style in the 12th and 13th centuries and is sure to capture the imagination of gaming fans. Used as the setting of the 'Lara Croft: Tomb Raider' film, it is one of the most visited places in Cambodia. So, if you want to avoid the crowds, the hot season is a great time to visit.
Rainy season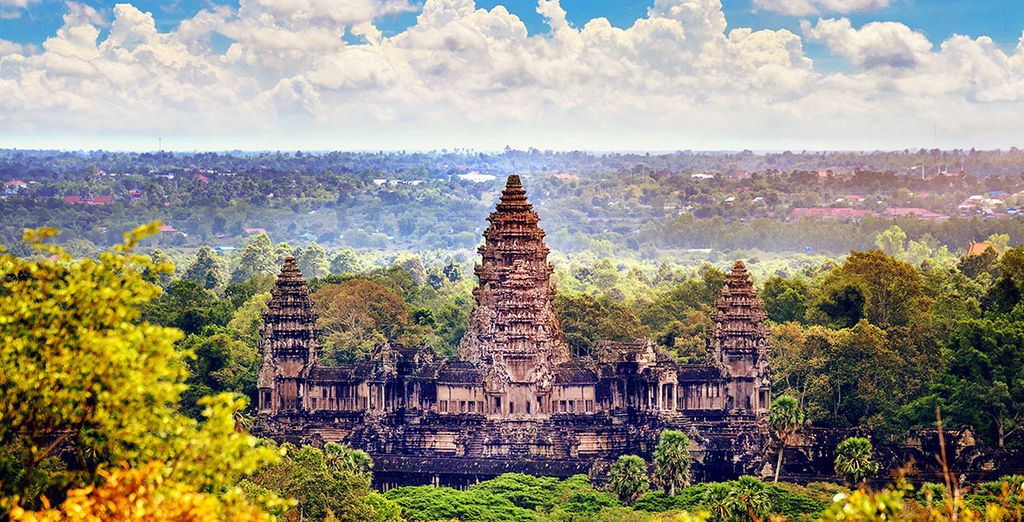 The rainy season in Cambodia fluctuates between hot and cool and spans June–September and October–November. While the rain is often seen as a welcome respite by locals, it can rain upwards of 20 days out of the month, and this may be off-putting to all but the hardiest of travellers. Still, you can enjoy all of the local attractions without the hoards of tourists. And with a waterproof jacket, you will be able to explore in relative comfort. It is also the most verdant time of year in Cambodia, and views of the lush, green rice paddies are a highlight of any trip. Plus, if you visit during the rainy season, it is the perfect time to indulge in a spa treatment.
Visiting a spa
Cambodia is packed with spas, ranging wildly in price and quality. So, do your local research before finding a place that suits your budget, and indulge in a massage or a treatment.
What to bring to Cambodia?
Packing these essentials will make your trip easier:
Sunscreen
Lightweight clothing (preferably linen or cotton)
Comfortable sandals and/or shoes for walking
Deodorant
Universal travel adapter
A good raincoat if travelling in the hot/rainy seasons.