The Best Time to Visit Borneo



Table of contents
When is the best time to visit Borneo?
The beautiful island of Borneo is the third-largest island in the world. Made up of regions belonging to Indonesia, Malaysia and Brunei, it is a melting pot of cultures and landscapes, that range from mountains and rainforests to pristine beaches. The lush variety of vegetation and even climate makes Borneo a wonderful destination year-round.
A year-round climate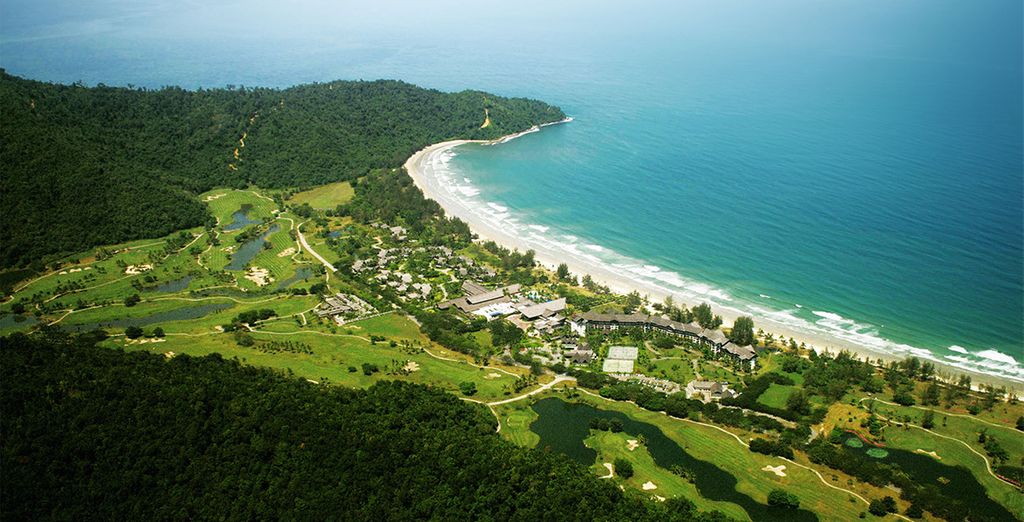 Borneo is located right on the equator. This means that the island does not really experience seasonal variation in its climate. Instead, it is hot and humid all through the year, with temperatures averaging from around 27°C (81 °F) to 32°C (90 °F) and monthly rainfall from 80 mm to 370 mm. The periods of highest rainfall are from October to March when monsoons buffet the island.
Because of the monsoon season, the island is at its driest from March to October, which makes it one of the few destinations in Southeast Asia which is at its best during the summer. However, 'dry' is a relative term in Borneo, and the best time to visit really depends on your destination and what you plan on doing.
When to scuba dive and see turtles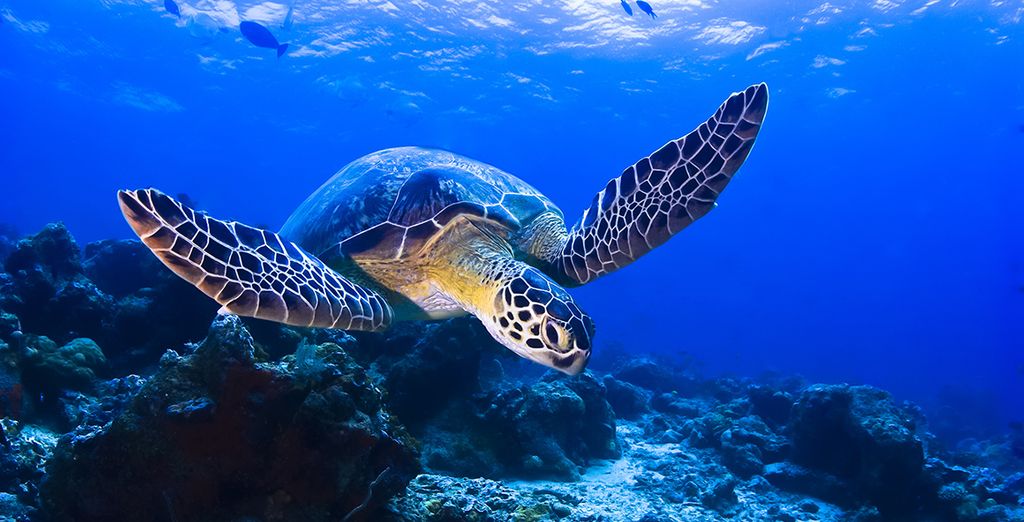 Like everything in Borneo, the best time to dive varies depending on where you plan to go. If you are interested in a diving trip to Sipadan on the east coast of Sabah, for instance, then the best time is during August and September. From February to April, hawksbill sea turtles lay their eggs around Sipidan and travel in some areas limited at this time in order to protect the turtles.
However, if you are coming to see the turtles, then March is an excellent time in Sabah. Head to Pulau Selingan, or Turtle Island, off the eastern coast of Borneo. This island is part of Sabah National Park and the only island which permits visitors to view turtles nesting and hatchlings being released. March is also one of the driest months in Sabah making it an excellent time to visit the northern beaches such as Gaya Island, Lankayan Island and the beaches of Kota Kinabalu.
January to April is a good time to go diving on the west coast. At these times, divers in the area of Tunku Abdul Rahman Park can often see whale sharks in the shallows.
Escaping the heat and haze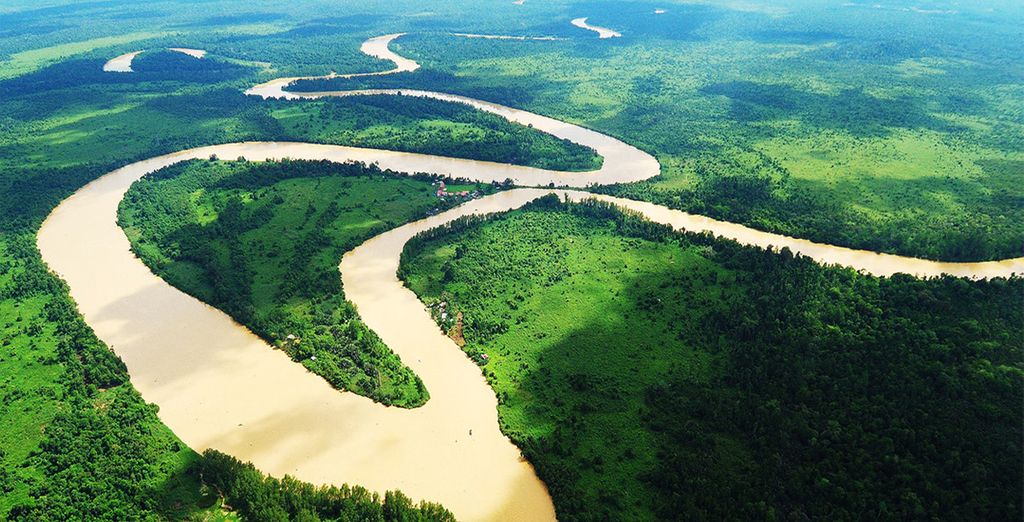 If you want an active holiday or are just seeking to escape the heat and humidity, spend time trekking in Borneo's stunning mountains where you can expect lower temperatures and cooler breezes. This is best done during the dry season, although climbs can take place all year. Mount Kinabalu, Borneo's tallest mountain, has its driest season from March to September.
The lack of rain during the dry season also brings a risk of haze, as farmers burn down jungle and overgrowth to clear land for planting. If you are in an area with a haze warning, you should stay indoors as much as possible. Some parks, and areas such as orangutan reserves, may also close during periods of high haze. This is a good time to head to the coast, as the shore breezes help to blow away the haze..
Experiencing Borneo's wildlife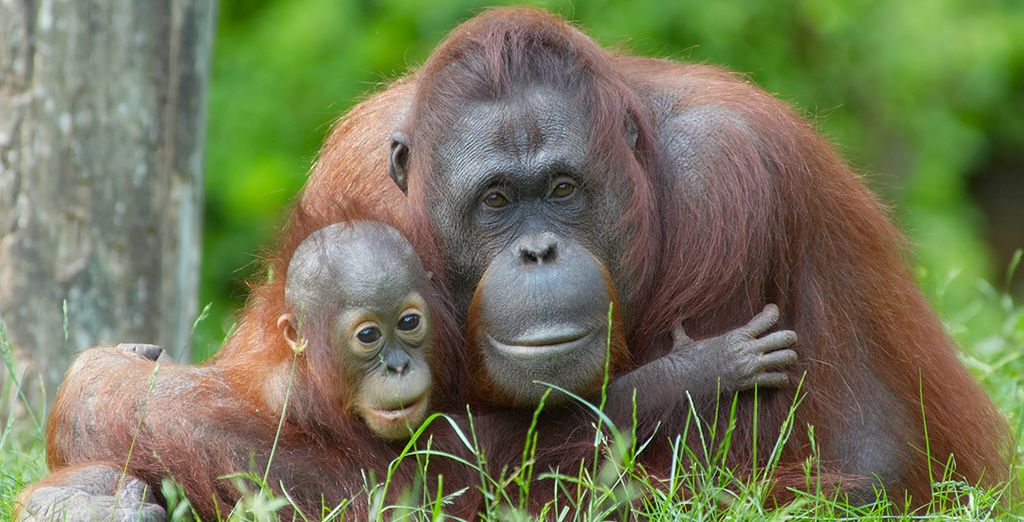 The dry season (March–October), is the best time of year to see Borneo's majestic orangutans. Although visits can be scheduled year-round to the sanctuaries and rehabilitation centres, if you want to observe orangutans in the wild, the best month is May. This is when the dry weather makes trekking easier for humans and orangutans alike.
National parks tend to be open all year round. Some of them, such as Sarawak's Gunung Mulu, are even more beautifully evocative in the rainy season, when they are greener and shrouded in a tropical mist for part of the day. As most parks require advance reservations, these may also be easier to come by in the rainy season, when there are fewer visitors.
The rare Rafflesia, which produces the largest flowers on Earth, is another big draw for nature lovers. This flower blooms only briefly and does not have a specific blooming season – however, the rainy season is its most favourable time. They are the most numerous around Sabah, which experiences its wettest months between November and January.
The busiest and quietest times
In general, crowds are at their biggest and prices are highest in the dry season – especially during the European and American school holidays. Crowds can also be quite big during festivals like Gawai Dayak, which takes place in June. This is when many Malaysians and Indonesians fly to the island for a holiday. The Muslim holy times of Ramadan and Eid al Fitr are other peak travel periods. Many people travel to their hometowns for Eid celebrations, so planes and bus tickets need to be booked in advance.
Keep in mind that observant Muslims fast during the daylight hours for the entire month of Ramadan. And although most people work as normal, some services may be reduced. The start of Ramadan moves forward by 11 days each year, so it is worth checking when it will begin before booking your trip.
In general, the rainy season is the quietest time in Borneo, as the constant flooding can make travel more difficult. When travelling at this time, you should also be prepared for last-minute changes to your plans. Streets and rural roads can flood badly, and some attractions and treks may shut down.
When to see cultural events
Borneo's biggest cultural festivals tend to take place in the dry season, including Pesta Kaamatan in Sabah, which celebrates the tribal culture of Kadazan-Dusun. This month-long party features dance, theatre, handicrafts and cuisine.
In Kuching, the capital of Sarawak, several large events take place between May and July. The Gawai Dayak festival in June celebrates the culture of the Dayak tribes. The Rainforest Music Festival, Borneo's biggest world music event, and the Miri Jazz Festival, featuring international jazz musicians, also take place at this time.
The Borneo Culture Festival takes place in Sibu. This ten-day festival in July includes traditional music performances and plenty of good food. In August or September, the island of Labuan hosts the Borneo Arts Festival. Chinese New Year, in January or February, is another major holiday, when families gather to celebrate with singing, dancing and fireworks.
What to bring
Dry season
Bathing suit and beachwear, such as sandals, etc.
Lightweight clothing
Modest clothing for visiting festivals and religious buildings
Sunscreen
Sun hat
Lightweight hiking clothes if going on a trek
Wet season
Umbrella
Lightweight hiking gear if going on a trek
Shoes for walking in the rain, such as waterproof sandals
If you are going on a trek, bring sturdy, waterproof walking shoes and leech socks
Insect repellant
Rain hat