We Love —
This enchanting hotel is consistently rated as one of the top properties in Peru - a fine place to start or finish your tour of the region!
Located in the heart of historical Cusco, you have the attractions of this pretty city on your doorstep
Enjoy a stay in a choice of wonderful room types and enjoy a complimentary mini bar
New
Voyage Privé
—
Carefully selected by our experts especially for you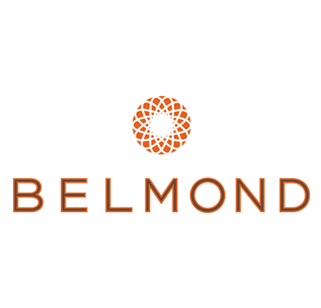 The ultimate travel curator and connoisseur,
Belmond creates exceptional experiences worldwide
. Their global collection of 46 iconic hotels, trains and river cruises in 22 countries brings together some of the world's most thrilling journeys and destinations.
Your Destination —
Cusco was once capital of the Inca empire, and is
now known for its archaeological remains and Spanish colonial architecture.
Set at an altitude of 3,400m, it's the gateway to further Inca sites in the Urubamba (Sacred) Valley and the Inca Trail, a multiday trek that ends at the mountain citadel of Machu Picchu.
Ornate cathedrals squat over Inca temples,
massage hawkers ply the
narrow cobblestone streets
, a woman in traditional skirt and bowler offers bottled water to a pet llama while the finest boutiques sell alpaca knits for small fortunes. The foremost city of the Inca Empire is
now the undisputed archaeological capital of the Americas, as well as the continent's oldest continuously inhabited city.
Few travelers to Peru will skip visiting this premier South American destination, also the gateway to Machu Picchu.
Visitors to Cusco get a
glimpse of the richest heritage of any South American city.
Your Hotel —
Set in a tranquil plaza behind Cusco's main square, this former palace and convent emerged from years of restoration to become one of the city's most exclusive hotels.

Step past walls of Inca stones and into a cloistered courtyard with an ancient fountain at its heart. Then be surprised as contemporary Cusco comes to the fore: a fabulous spa, the city's first outdoor pool and stylish restaurants serving cutting-edge local cuisine.

This intimate urban retreat has just 55 suites, each enriched with oxygen and with its own private bar where guests can create drinks accented with fresh ingredients grown at and around the hotel.

Hidden behind an ancient façade, within the largest of seven cloistered terraces, you'll find Cusco's first outdoor heated swimming pool. It is the heart and social hub of Belmond Palacio Nazarenas.

Each tranquil terrace and patio is landscaped with indigenous flowers and kitchen herbs. Fountains and flowing water channels echo the irrigation channels of the agricultural terraces found in the Sacred Valley and Machu Picchu.

A large chapel is located near the ancient wooden doors that mark the entrance to Belmond Palacio Nazarenas. Restored and preserved, the chapel's gallery now serves as a guest lounge.

The second floor houses the library, which also displays Peruvian artifacts.


This hotel won the
Travellers' Choice Award
, the highest award bestowed by the world's leading review website. This annual award reflects "the best of the best" for service, quality, and customer satisfaction from hotels & accommodations.
Pool
Terrace
Restaurant
Bar
Lounge
Butler service
Spa
Some services may incur additional charges, payable locally.
Please note: this offer is non-refundable
Your Room —
This offer is based on a Junior Suite or Studio Suite

Just for you: free use of the oxygen enrichment system and complimentary mini-bar


2 Adults
+
1 Child
Junior Suites
offer the same exceptional service and facilities as full-sized suites.
Located in the historic part of the hotel with evocative courtyard views,
these suites benefit from a small sitting area with a dining table and chairs.
Each
spacious bathroom boasts underfloor heating and a unique Peruvian travertine marble décor.
Upon request, oxygen-enriched air-conditioning can be supplied to your room. You may also choose to have the space delicately scented with healing aromas of Andean flowers and herbs.
Studio Suites provide the utmost comfort
while reflecting the authentic charm of Belmond Palacio Nazarenas.
Offering
every conceivable luxury,
accommodation features include a personal bar and 24 hour butler service. All Studio Suites can also be enriched with oxygen through the air-conditioning system to help combat altitude sickness.
You may also choose to have your room scented with the subtle aromas of Andean flowers and herbs.
Found across the hotel, the Studio Suites
offer extra-large marble bathrooms and a sitting area.
Many also enjoy sublime garden views.
Your Board Basis —
This offer is based on a bed and breakfast stay.

Belmond Palacio Nazarenas combines traditional ingredients with innovative techniques for a unique gastronomic experience.

A destination bistro, Senzo Restaurant offers exceptional cuisine in a vibrant yet refined atmosphere. It enjoys a luminary reputation among Cusco restaurants for its stylish, authentic menu.

The à la carte and individual table buffet breakfasts feature a nutritious, balanced and creative selection. The dining menu showcases contemporary Andean cuisine and can be tailored to suit the diners' personal preferences.

Senzo Bar
Cocktails and other refreshments can be enjoyed at the only open-air heated pool in Cusco.

The pool menu features nutritious options consisting of light, colourful dishes and a selection of South American wines.

A traditional fruit and vegetable cart also sits by the pool bringing the colour and fun of a Peruvian market to Belmond Palacio Nazarenas. Choose your perfect combination for a freshly-prepared juice or an exotic fruit salad.

While staying at Belmond Palacio Nazarenas, enjoy the renowned restaurants at Belmond Hotel Monasterio, the sister hotel.

Sample the Mediterranean cuisine and distinctive charm of Illariy Restaurant. At El Tupay, French-inspired dishes and Bohemian Nights with local singers are not to be missed. The relaxed atmosphere of the Lobby Bar is ideal for pre- or post-dinner drinks.

Belmond Hotel Monasterio is located right next to Belmond Palacio Nazarenas and you may add any dining expense to your suite's account.

Your Time —
Inspired by Inca and Andean culture, Hypnôze Spa has
developed treatments to improve physical, mental and emotional wellbeing.
Hypnôze has created its
own brand of organic products
using indigenous Peruvian ingredients, such as herbs, andean salts and coca leaves. It enjoys a reputation as the best luxury destination spa Cusco has to offer.
Surrounded by a peaceful private patio,
the Spa offers five single treatment rooms and one double room with private hot tub. Some treatment rooms also feature glass floors, exposing the Inca wall underneath.
You will also find a special relaxation room. Inside, a bar serves soothing herbal teas and healthy snacks.