We Love —
Discover the amazing wildlife of Kenya with this fantastic adventure, visiting some of the most incredible game reserves in the country.
You will stay in a variety of lodges during your trip, uncovering amazing views, unparalleled wildlife and beautiful surroundings along the way.
Choose to sweeten your adventure by opting to go on a hot air balloon ride as you admire the wildlife from a whole new perspective!
New
Voyage Privé
—
Carefully selected by our experts especially for you
Your Itinerary In Brief —
Embark on one of Kenya's most popular and unique safaris. On the program for your 8 days / 7 nights are extraordinary landscapes, elegant lodges but also total amazement before unique fauna. From the Samburu gazelles to the hippos of the Mara River, you won't be able to take your eyes of the wildlife. Come along with us for an unforgettable adventure!
Your itinerary:
DAY 1: NAIROBI
DAY 2: NAIROBI - SAMBURU GAME RESERVE
DAY 3: SAMBURU GAME RESERVE
DAY 4: SAMBURU GAME RESERVE - ABERDARES
DAY 5: ABERDARES - LAKE NAKURU
DAY 6: LAKE NAKURU - MASAI MARA GAME RESERVE
DAY 7: MASAI MARA GAME RESERVE
DAY 8: MASAI MARA GAME RESERVE - NAIROBI
Your Itinerary —
Arrive at the airport and transfer to the Tamarind Tree Hotel. You had a free afternoon to recover from your flight.
The Tamarind Tree Hotel is ideally located just 3 miles southwest of Nairobi, in the vast Carnivore Estate and its iconic Carnivore Restaurant. The hotel offers easy access to all areas of the city. The neighboring suburbs of Langata and Karen are among the busiest and most popular in Nairobi, with world-class shopping malls and excellent restaurants.
Overnight at Tamarind Tree Hotel (or similar).
Please note: The check-in time at the hotel is approximately 2:00 p.m. and will be respected. Guests arriving in the middle of the night should book a pre-night as they will not be allowed to wait in the hotel lobby for check-in at 2:00 PM.
Suggestions for optional excursions in Nairobi for those arriving early in the morning (clients will be transferred to Eka Hotel on arrival to have breakfast according to their own arrangements, then they will continue the excursion).
- Excursion to Daphne Sheldricks
- Out of Africa excursion
Day 2: NAIROBI - SAMBURU GAME RESERVE
Depart Nairobi after an early breakfast for your way to Samburu.
Heading north, you pass near Thika and continue north through breathtaking scenery, dotted with rushing mountain streams and fields of tea and coffee. After Nanyuki town, continue north, eventually reaching a dusty outpost known as Isiolo, the last major stop on the journey to the remote northern border district. From there, the path to Samburu is quite short. Arrive at the lodge in time for lunch, then depart for an afternoon game drive and return to the lodge at sunset.
Dinner and overnight at Samburu Game Lodge (or similar)
Samburu Lodge - Samburu National Reserve
Samburu Lodge is set in a rugged landscape with a backdrop of jagged mountains and its own native animals, unique to the area. The landscape, wildlife, and vegetation are very different from the lush, rolling meadows of other national parks. Here you will find thorn bushes, open plains, and vast horizons, where one can taste the romance of this desert terrain. The lodge is located on the banks of the Uaso Nyiro River.
The dining room is open to the side of the river, with long tables and large buffets on offer. The popular Crocodile Bar overlooks the water and offers an excellent vantage point for nighttime crocodile meals. The birdlife is particularly remarkable around the lodge. During the day you can lounge around the swimming pool and after the sun goes down you can witness the traditional dances of the Samburu warriors.
DAY 3: SAMBURU GAME RESERVE
After a morning game drive, you will have breakfast and can relax by the lodge's swimming pool or on the terrace overlooking the river. After lunch, another game drive will take you back to the lodge at sunset.
Dinner and overnight at Samburu Game Lodge (or similar).
Day 4: SAMBURU GAME RESERVE - ABERDARES
Depart after breakfast and drive south, through the forests of the Aberdare mountain range. Arrive in Outspan for lunch, then transfer in the afternoon to Treetops. This is a tree lodge located in a forest glade with a waterhole that attracts all kinds of wildlife day and night. The water point is illuminated and there is an underground observation platform.
Dinner and overnight at Treetops lodge (or similar).
Treetops - the Aberdares
Treetops is Kenya's first tree lodge, legendary for its historical connection to royalty, for the animals it attracts, and for the sheer pleasure of exploring a treehouse visited by rhinos, elephants, buffaloes, lions, bushbucks, waterbucks, and many other species. You will be greeted by a ranger who will give you advice on the rules of common sense behavior necessary for the safety and good observation of the animals. The lodge rises dramatically on stilts and overlooks a water hole and a salt liquor. It has four terraces and a rooftop viewing platform.
The accommodations are compact and comfortable and are intended for animal viewing only. At 6,450 feet above sea level, it gets cold at night any time of the year, especially June through September. During these months, you will need sweaters and hats to be comfortable and warm. The rooms are small, neat, and comfortable, like the cabins on a ship. Dinner is served at refectory tables with benches, which are intimate, relaxed, and very friendly.
DAY 5: ABERDARES - LAKE NAKURU
An early morning departure takes you first northwest to Nyahururu, then south to your next destination, spectacular Lake Nakuru. Once in the park, observe the animals on their way to the lodge. After lunch and a siesta, you will go on an afternoon game drive and return to the lodge at sunset. The national park, known for its avifauna, offers the possibility of observing pink flamingos. It is also home to black and white rhinos as well as the endangered Rothschild's giraffe.
Dinner and overnight at Lake Nakuru lodge (or similar).
Lake Nakuru Lodge
The Lake Nakuru Lodge is located in the heart of one of Kenya's most densely populated wetland national parks (Ramsar site), just a two-hour drive from Nairobi, through beautiful wooded highlands and past a series of lakes. On the outskirts of the bustling trading town of Nakuru is a truly remarkable national park that has gained international fame. Black and white rhinos have found new life in this fully fenced, 188 km² park, and they are carefully protected. The current rhino population exceeds 50 individuals and continues to increase.
The Rothschild giraffe is another rarity, and the park has its share of buffaloes, leopards, zebras, elks, cobes, and lions. Lake Nakuru Lodge sits in the park's southeast ecological niche, with stunning views of the lake and the flamingos for which it is famous. Lush gardens surround the lodge and cottages. There is a good programme of evening activities and entertainment.
DAY 6: LAKE NAKURU - MASAI MARA GAME RESERVE
After an early breakfast, you reach Narok town via Mai-Mahiu with a brief stop to rest, then continue on to Mara where you arrive in time for lunch at the lodge. After lunch, go for an afternoon game drive and return to the lodge at sunset.
Dinner and overnight at Keekorok Lodge (or similar).
Keekorok Lodge - the Masai Mara
Keekorok Lodge was opened in 1965 and is located at the southern end of the Masai Mara National Reserve, approximately 280 kilometers from Nairobi. It is located on the direct route of the annual migration and was the first lodge to be built in the Mara. At the height of the migration, Keekorok is surrounded by a teeming mass of animals and there is little need to go on a safari. The charm of Keekorok lies in the generous use of local building materials.
Sandstone, cedarwood, and other native materials are used in all bedrooms and public areas. In front of the lodge is a 300-metre raised walkway that winds through a small riparian forest to a small bar at one end. It overlooks a dam where you can regularly observe hippos and other animals. There are no fences around Keekorok and it is not uncommon to see elephants and buffaloes on the perimeter of the land or even walking around. Although guards are constantly on the lookout!
DAY 7: MASAI MARA GAME RESERVE
Safari early in the morning and in the afternoon. It is possible to pre-book an early morning balloon safari for an additional charge (see "put an option on "escape").
Meal and night at Keekorok Lodge (or similar).
DAY 8: MASAI MARA GAME RESERVE - NAIROBI
After breakfast, leave the Masai Mara and walk through acres of wheat and barley farms to Narok, the district headquarters of this part of Maasailand. From there, traverse the vast plains of the Rift Valley floor while keeping an eye out for herds of giraffes and gazelles before making your way up the Rift Escarpment. Arrive in the bustling capital of Kenya in the early afternoon. Once in the city, clients will be dropped off at the drop-off point in the city center or at the airport to catch their return flight.
Suggestions for optional excursions to Nairobi when returning to Nairobi after the safari:
- Lunch or dinner at the Carnivore
- Out of Africa excursion
- Shopping excursion to Utamaduni and the Kazuri pearl factory.
- Use of the Pollmans Club Lounge
Your Tour Hotels —
Maximum room capacity
For your utmost comfort, you will stay in Standard Rooms in carefully selected hotels and lodges that are located in the middle of the savannah, creating a total natural experience!
Your hotels during the tour:
- Nairobi: Tamarind Tree Hotel (or similar)
- Samburu: Samburu Game Lodge (or similar)
- Aberdares: Lodge Treetops (or similar)
- Lake Nakuru: Lake Nakuru Lodge (or similar)
- Masai Mara: Keekorok Lodge (or similar)
During your adventure, you will enjoy meals that are stated in the itinerary including full board (excluding drinks) from Day 2 to Day 7, as well as breakfast on Day 8. This will allow you to be fuelled up and energized for your tour.
Because we want you to spend your time in the best possible conditions, filtered water will be provided in the safari vehicles (reusable water bottle to bring yourself).
Your Optional Excursions —
Masai Mara Hot Air Balloon Safari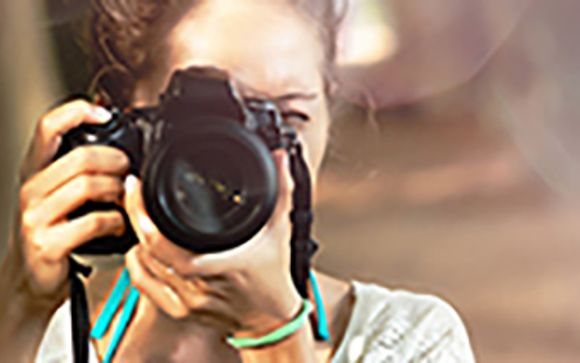 See the spectacular landscape and wildlife from a whole new point of view with an exciting hot air balloon ride.
Private Kenya Horizons (Keekorok) Tour —
You may choose from Economy or Premium class flights on sectors that they operate, at the next stage of the booking process.
The flights included are with either a scheduled or no-frills airline and are subject to live availability and prices can change. You can choose your preferred departure times during the booking process. Please select your flight options carefully as departure and arrival airports may differ. 
It may be possible to add return transfers at the next stage of the booking process for an additional fee (flight inclusive offers only - subject to availability).
For inbound transfer arrangements please confirm with your transfer provider when you arrive. Alternatively, please check with the reception of your accommodation. If you still require assistance, please call the transfer provider directly. 
Welcome to Nairobi —
Nairobi is Kenya's capital city and is full of cosmopolitan delights. It is world-known as the safari capital of Africa and has a dynamism and energy of any other modern city that serves up a fascinating introduction to as much nightlife as it does wildlife!
The Masai Mara is known as one of Africa's greatest Wildlife Reserves, situated in southwest Kenya. It is famous for its abundance of big cats - lion, leopard and cheetah - the Great Wildebeest Migration and its countless zebras. Meet the local Maasai people, well known for their distinctive custom and dress, and discover a different way of life. 
When on a game drive, experience what many people only dream of in a lifetime - days spent side by side with some of the greatest members of the animal kingdom, seen in their natural habitat. This national park is a sight to behold: grassy plains dotted pockets of lush forest and a vast lake which flamingos flock too, mingling with black and white rhinos, lions, leopards, hippos and giraffes. Retreat from the lowlands and enter the forested area, a favourite haunt of lionesses and leopards alike who love sleeping in the trees.