Holidays to New York 2021/2022



Table of contents
New York, the Big Apple and the city that never sleeps. New York more than lives up to its nicknames and reputation. Home to the world's most esteemed museums and mouth-watering culinary feats, you'll never be bored in the city. Whether you're catching a show in neon-lit Broadway or checking out trends in Brooklyn, there's something for all tastes. At its heart, however, are historic neighbourhoods that are worth exploring on foot.
The top 5 things to do in New York
1. Statue of Liberty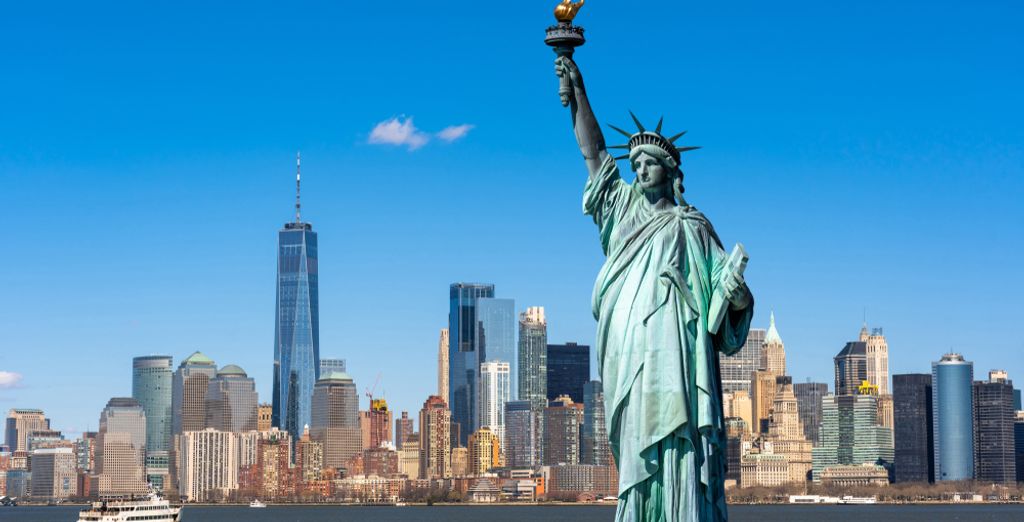 Few New York sights are quite as iconic as the Statue of Liberty. Opened in 1886 to welcome migrants into New York Harbour, it remains a symbol of American history and heritage. There are many ways to explore this monument, including walks to the very top of the crown. Be sure to explore the National Museum of Immigration on Ellis Island, too. Millions of passengers came through this port and were processed as Americans in search of a new life.
2. Manhattan's Art Museums
Each of New York's art museums is equally exceptional. The three giants of Manhattan include the Met, MoMA and Guggenheim. All command praise in international art circles and boast enviable collections of art. From the iconic Washington Crossing the Delaware to Warhol's Campbell Soup, art lovers can — and should — spend days here.
3. Central Park
One of the world's most recognisable green spaces is more than just a park. Its 843-acre grounds include everything from a zoo and outdoor theatre to well-manicured gardens. It's the perfect respite from bustling central Manhattan and a beloved attraction worth visiting in its own right.
4. Times Square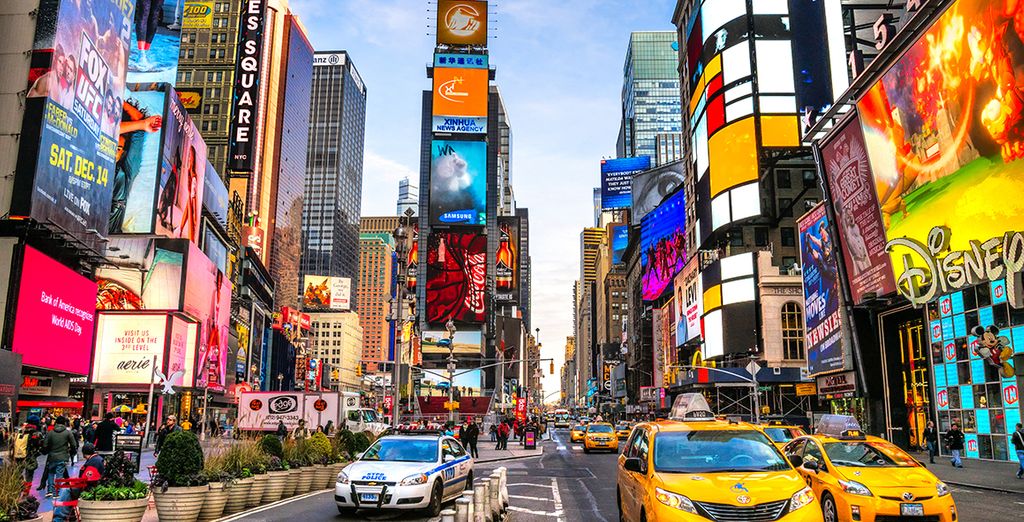 Times Square is an epic symbol of New York history. Born in the 1920s as the centre of showbiz performances, it crashed in the 1970s and became gritty and sordid. Revitalised in the 1990s, the X-rated adult stores were replaced by LCD screens and tourist shops. It now remains one of New York's must-do attractions. Come at midnight to watch the world's largest digital art display, Midnight Moment.
5. Brooklyn Bridge
This eye-popping masterpiece of steel and Neo-Gothic architecture connects Brooklyn with Manhattan. The views will grab your attention. It can be crowded, but on the other side, you'll discover the fantastic Brooklyn Bridge Park.
Our best hotels in New York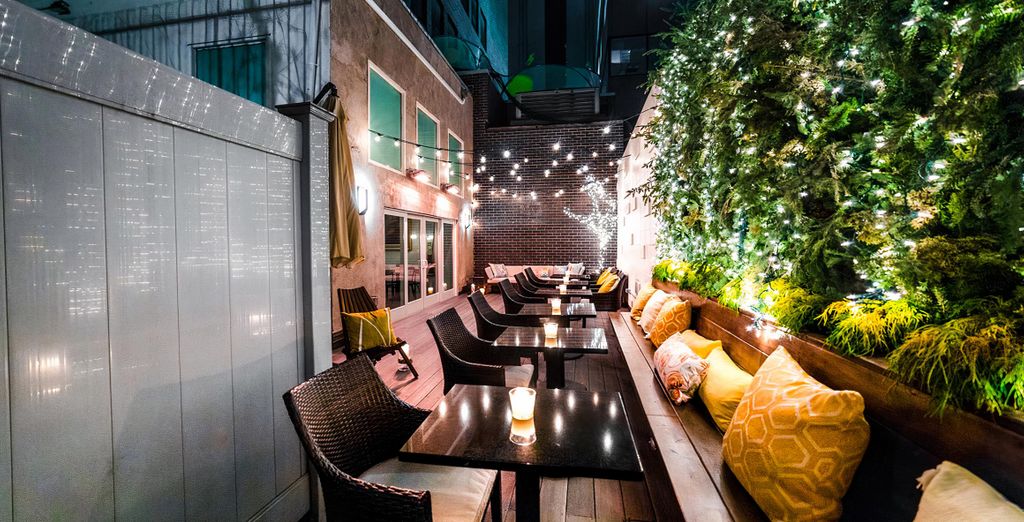 This beloved central hotel is just moments from MoMA and Central Park. With glitzy marbled interiors and plush bedding choices, it's a warm and welcoming base in the city. Look out for delightful rooftop views and soaring balcony vistas.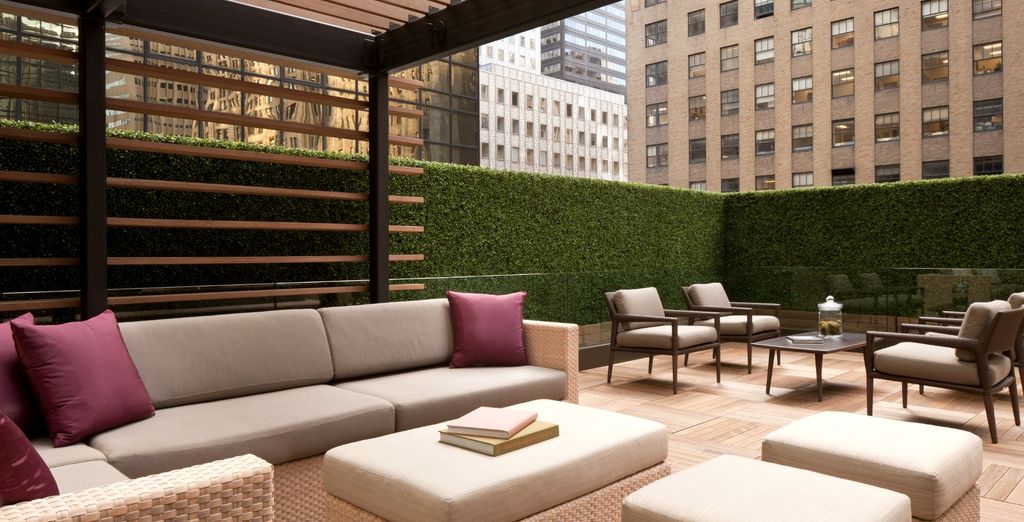 One of the top names in style and charm, the Grand Hyatt is one of the city's best-placed hotels. There are many delightful features and services inside, from sophisticated common areas to rooftop lounges and city-view bars. Rooms are also immaculately presented with contemporary furnishings and plenty of amenities.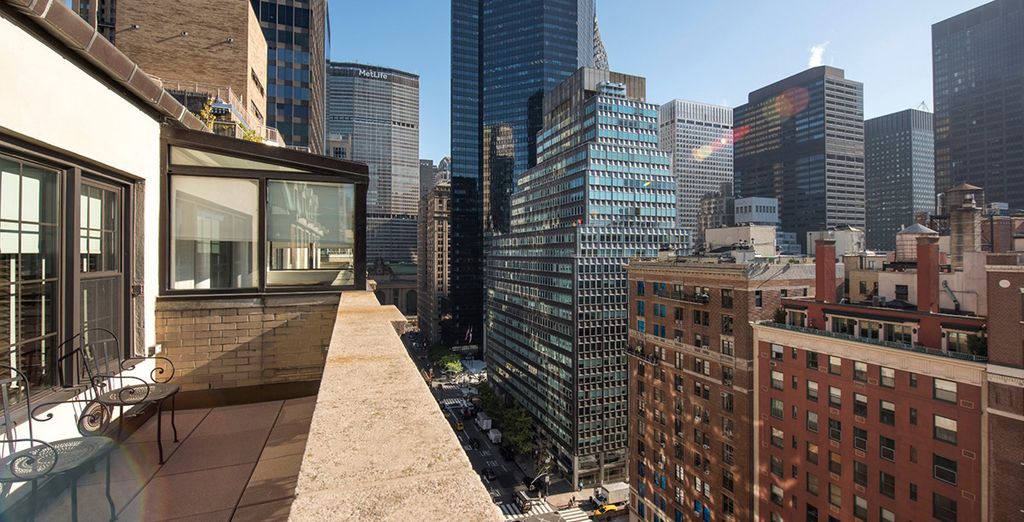 This luxurious hotel in Midtown Manhattan is an oasis in the city. Moments from Fifth Avenue and a wealth of fine attractions, it boasts wine bars and coffee shops for guests. The rooms are decorated with luxury bed linens and crisp muted colour schemes to soothe the soul.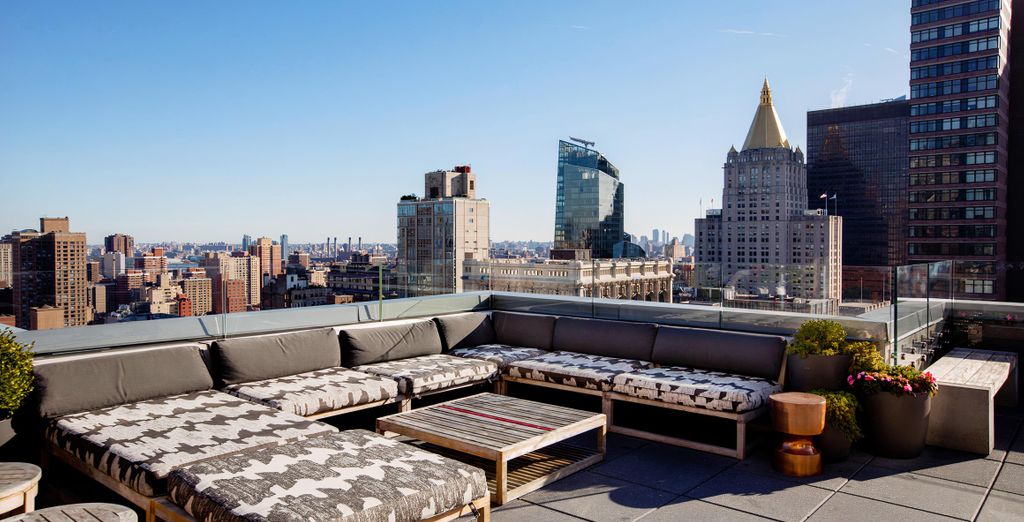 The Arlo NoMad has won several awards for its stylish interiors, and boutique feel. From its cosy, mid-century modern bedrooms to its glitzy bar, it's an inviting hub for couples and friends. It's also located right in the heart of Manhattan, moments from Madison Square.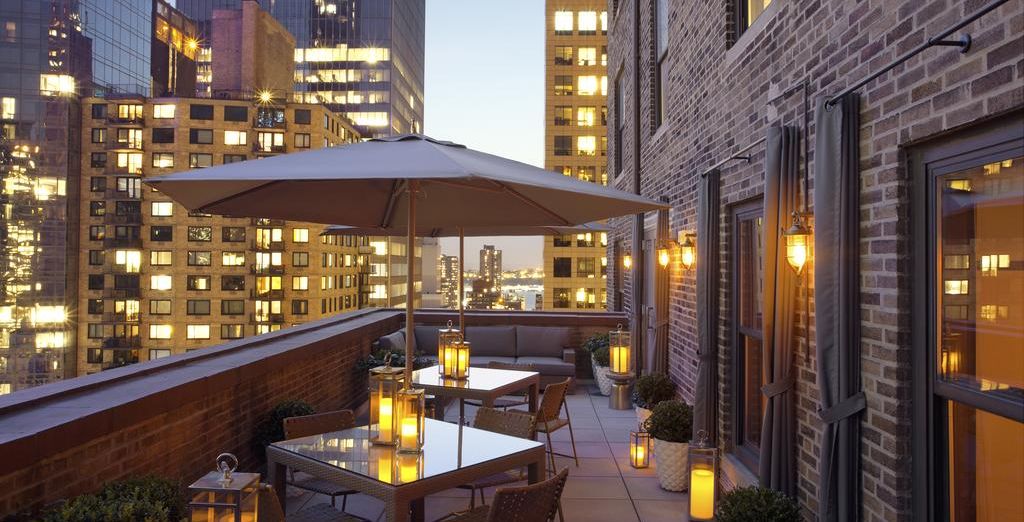 The Westhouse is a historic and elegant city hotel that dates back to the 1920s. The interiors offer a unique blend of glamorous Art Deco furniture and modern features. Above all, guests are just minutes from Carnegie Hall and four blocks from Central Park.
When is the best time to go on holiday in New York?
New York holidays are perfect whatever the season. In summer, Central Park springs to life with performances and festivals across the city. In winter, things get festive with Christmas attractions and ice skating rinks. While you'll come across fewer crowds in winter, New York really is a year-round tourist spot. It's best to organise your itinerary instead based on your time and interests. While summer can be scorching and winter blizzardy, autumn and spring provide welcome in-betweens. This is particularly useful if you're looking to head Upstate to view the changing foliage. Top events include Tribeca Film Festival in April, Independence Day in July and the Village Halloween Parade in October.
Going on holiday in New York
New York is very well connected by air and sea, with great rail and road links, too. Most international visitors arrive via John F. Kennedy International Airport, a one-hour subway trip from Manhattan. Alternatives include Newark Liberty International Airport and LaGuardia Airport. Once you've arrived in New York, you'll find the subway, buses, taxis and ferries convenient. Pick up a MetroCard for ease of travel.
Enjoy your holiday in New York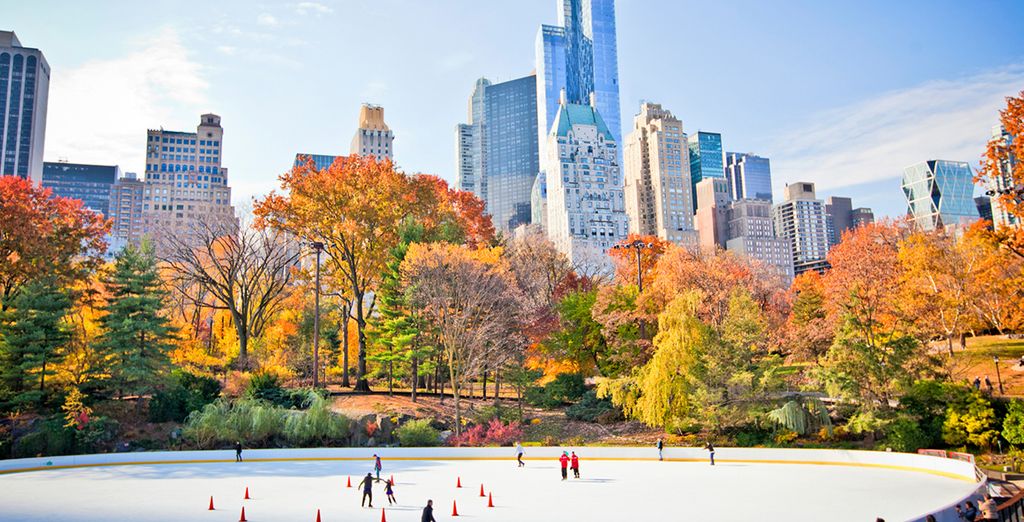 New York is what you make it. Home to romantic night views and world-famous restaurants, it's the perfect couple's getaway. You can discover impressive works of art to stir the soul or simply shop at trendsetting boutiques. As for families, Central Park is home to free-roaming playgrounds and a captivating zoo. Child-oriented museums like the American Museum of Natural History make excellent days out, too. Groups of friends and revellers have much to discover when the evening arrives. Spectacular shows, live comedy clubs, TV tapings and cutting-edge galleries provide endless entertainment. Whether you're a culture enthusiast, honeymooning couple or fun-seeking family, New York has it all.
The Voyage Privé travel expert's opinion on New York
New York is a top holiday destination for city breaks and cultural excursions. Iconic skylines and soaring skyscrapers provide the backdrop to an epic holiday. Dig deep, however, and you'll discover friendly, individual neighbourhoods bursting with life and historic eateries. Start your adventure in the world's most famous city with a luxury hotel booking through Voyage Privé.
The city that never sleeps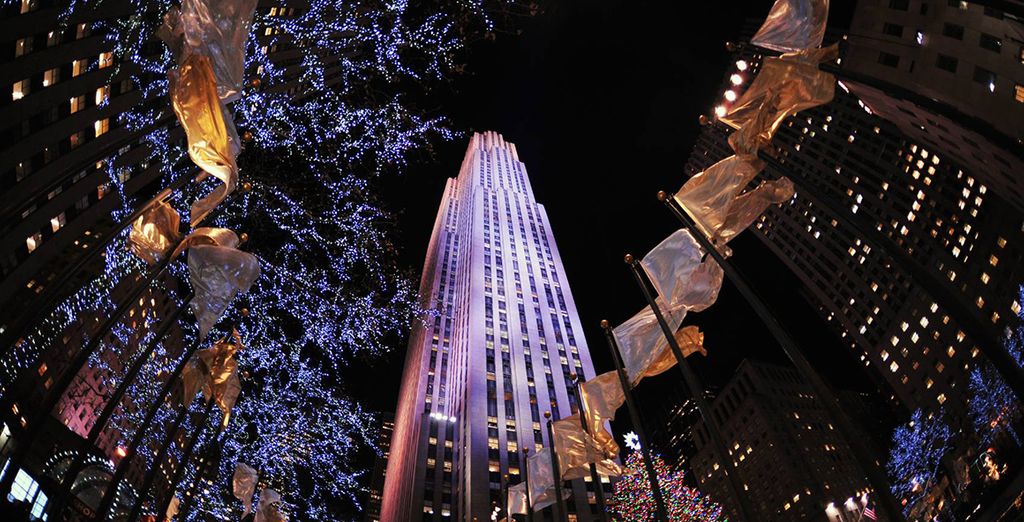 For an exciting city break, there's nowhere on earth quite like New York. As Frank Sinatra so famously put it, New York really is the city that never sleeps – with 24 hour entertainment on offer, and thousands of attractions to explore. Whatever you're looking for in a holiday, New York has something for everyone - from a weekend getaway for couples, to a family summer holiday. Keen shoppers can grab the latest designer clothes on Fifth Avenue, or if you're a film fan, why not take advantage of one of the many tours available and visit famous film locations around the city? History buffs can explore the Ellis Island museum documenting the fascinating history of immigration to the city… or the whole family can relax and enjoy the sunshine in Central Park.
Soaking up the sights and sounds
For cultural highlights, look no further than Broadway, New York's famous theatre district. With hundreds of shows on offer throughout the year, holidaying in New York puts comedy, drama, thrillers, satire and musicals right on your doorstep. World-renowned actors and musicians perform on the New York stages, and it's not uncommon to spot famous faces in and around the luxury hotels in New York City!
Use our exclusive offers to plan your stay in New York, and you could enjoy one of the many music and arts festivals that New York hosts throughout the year. From jazz to hip-hop, parades and public performances are a celebrated part of the city's youthful and vibrant atmosphere. And it's not just music, New York is home to important literature, science and food festivals throughout the year, all of which can be fascinating additions to any visit to the city.
Step outside of Manhattan
Although Manhattan is the focus for many New York holidays, discerning travellers can also find fantastic attractions, literary festivals and culinary extravaganzas – New York has lots to offer. Why not stroll across Brooklyn Bridge, and enjoy the relaxed vibe, chilled out bars and fantastic restaurants in the area? A truly multicultural city, try Queens for amazing Italian food, or amazing tapas bars, or authentic Mexican food in Staten Island. So sign up today, and find our exclusive offers, to secure incredible prices and enjoy your own amazing New York holiday.