Last minute deals - Tenerife up to -70%
A Spanish island off the coast of West Africa, Tenerife is the biggest and most populous of the Canary Isles. In the fourteenth and fifteenth centuries cartographers called the island la Isla del Infernio: the island of Hell, because of the volcanic activity of Mount Teide. Fortunately, it has shed this grim name and is now a popular holiday destination with people desperate to get away from cold and rainy climates to enjoy some warmth and sunshine.
Where to Stay at the Last Minute in Tenerife. The Best Hotels of Voyage Prive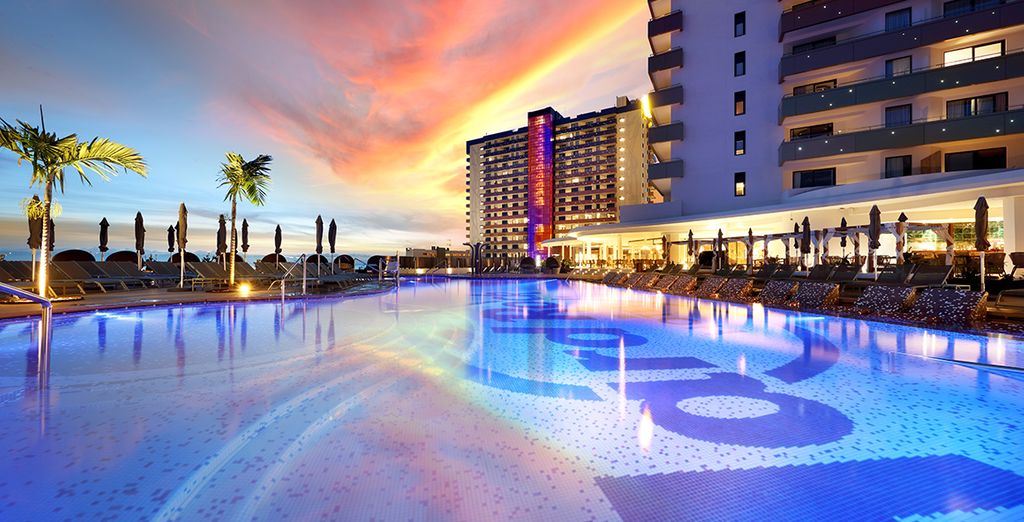 With everything you would expect from the iconic Hard Rock brand and a five-star hotel, sink into the comforting ambiance of the cool and comforting rooms, decorated in neutral tones with stylish and elegant features to bring them right up to date. There are multiple restaurants to choose from, and a choice of bars to pop into before or after a meal, so you will never be bored with the array of world-class cuisine that you will find here.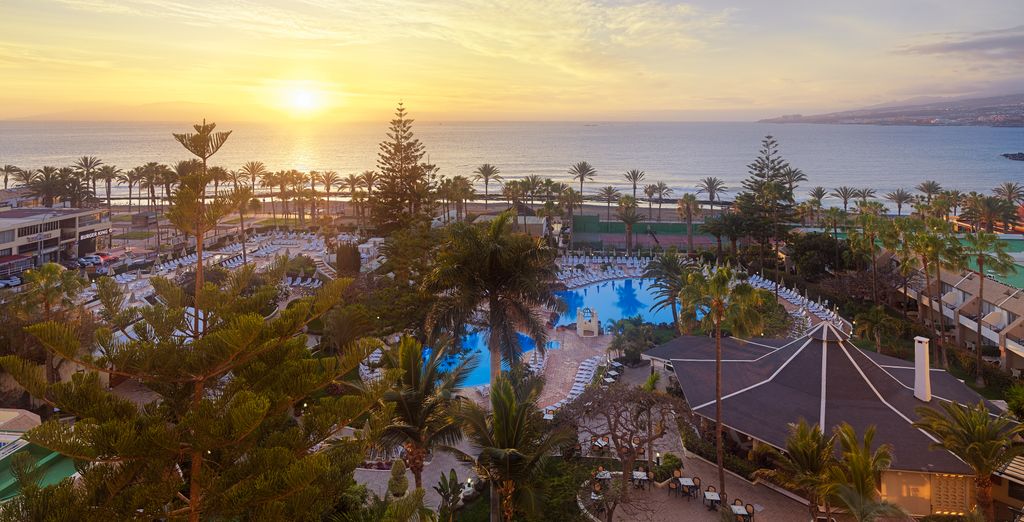 Set by the sea in the historic port town of Santa Cruz, this hotel offers the best of the laid-back holiday ambiance alongside professional attention to detail and superb customer service. Not only are there four restaurants and cafés within the hotel complex, but the town is bursting with bars and bistros so you can try somewhere new every day or quickly settle on your favourite. The rooms are cool and airy, perfect for when you have spent the day whiling away pleasant hours by one of the three swimming pools in the complex.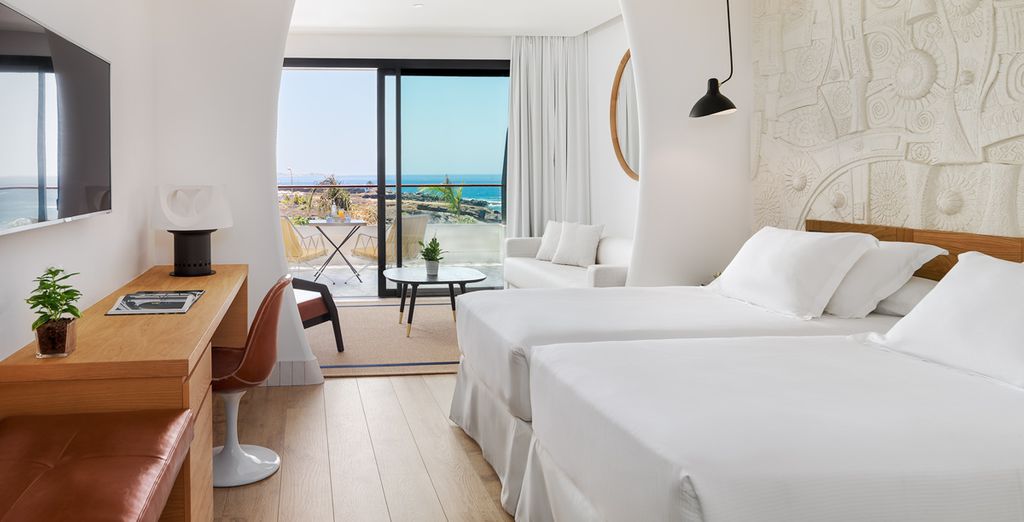 A fantastically modern hotel with your every unstated desire catered for, this hotel combines convenience with style and comfort: the guest is most definitely king here (or queen). Cool and airy, the rooms are large and comfortable, while downstairs a wonderful range of cafés, bars and seating areas are available so you can socialise and watch the other guests. The hotel sits adjacent to the aptly name Playa Paraiso (Paradise Beach) – you will want to stay in this welcoming and pampering environment forever!
How to Book Your Last Minute Tenerife Holidays
Becoming a member with Voyage Prive is a great way to ensure you get the best deals on your last minute holidays to Tenerife. You will receive advance notice of any deal that are coming available and you can even request an alert on deals for holidays to your favourite destination. Plus you will receive the latest deals and offers in a compact and easy to read newsletter that will guide you through the booking process should you decide to take advantage of one of the offers.
What kind of offers can I find at the last minute for Tenerife?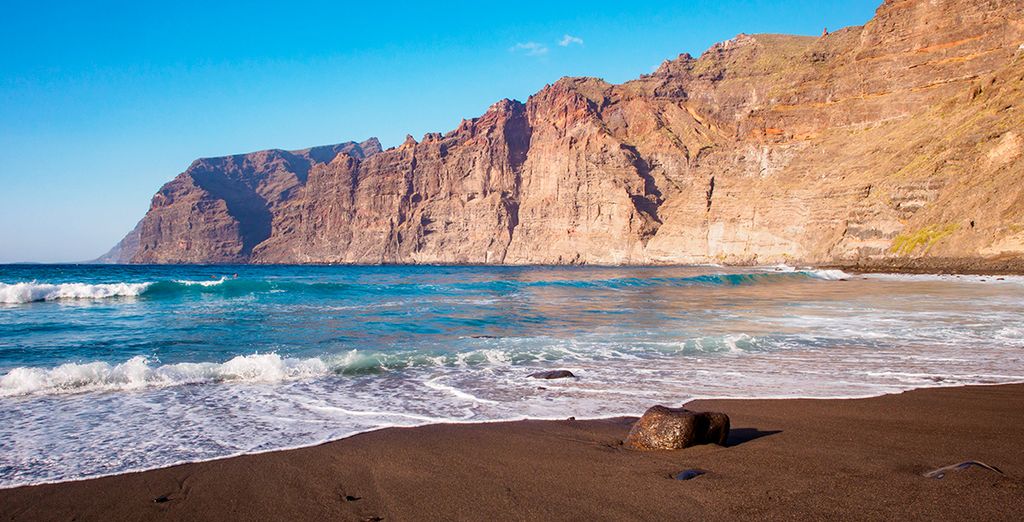 There are all sorts of deals available: from discounts on couples' weekends to free child accommodation or half price kids' meals on week-long family holidays, to a complimentary bottle of wine and a fruit basket: as well as finding the best price for your holiday, you will also enjoy a host of perks and additional extras that will give your last minute holiday that extra sparkle.
The Best Things to See and Do in Tenerife
1. The Carnival of Santa Cruz de Tenerife
If you happen to be in Tenerife at the right time of year (about two weeks before Ash Wednesday until shortly after) in February or March, you can see the wonderful spectacle that is this carnival. Considered to be the second best known carnival after Rio de Janeiro's colourful spectacle, the festival kicks off with a parade and continues for days until the ceremony known as the 'burying of the sardine' which is the official end of events. However, the party tends to continue, sparking up again at the weekend! During carnival there are a host of organised official events and a lot of street carnival events, which tends to be an expression of celebration by the local people.
2. Loro Park
Set in the beauty of Puerto de la Cruz, this zoo started life as an aviary, specifically for parrots. It is now home to an enormous range of animals and birds, from tigers to crocodiles, chimpanzees to sea lions.
3. Teide Mountain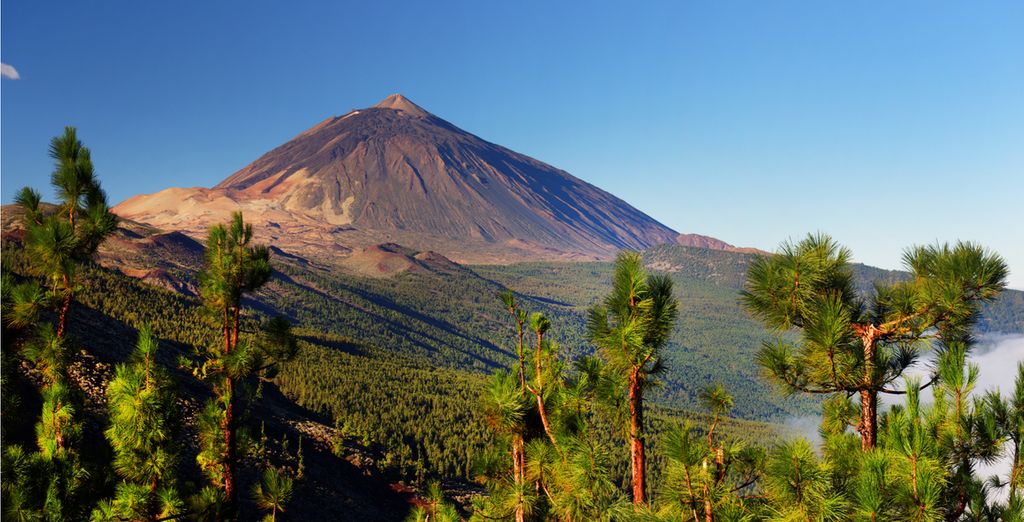 The World Heritage site is open 24-hours a day and you can hike up or go by cable car to enjoy the crystal clear air and breath-taking views of the island and the distant ocean. Or you can head to the nearby observatory from which the night sky is observed and recorded. Tours of the observatory are fascinating and well worth the time investment. Should you wish to go further up, to the crater, you will need to acquire a permit well in advance.
4. Whale Watching Tour
Book a place on a boat that will take you out to admire these immense mammals as they go majestically about their own private marine business. The tours vary in cost from €20 up to around €50 and much depends on the size of the boat, the extras included in the price and the length of the tour.
5. Laze on the Beach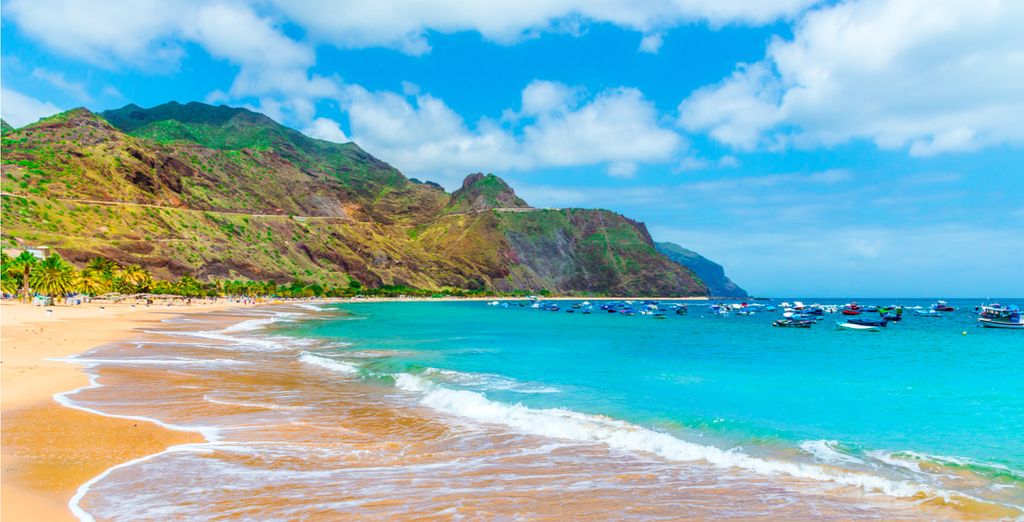 With over 400km of beaches – seventeen of which have Blue Flag status – the thing to do in Tenerife is be incredibly laze and simply lie in the sun and enjoy the warmth. Do be safe however, avoid the heat in the middle of the day and use a good quality sun screen to prevent painful sunburn. If the beach is too far away (and you are never really far away from a beach on Tenerife) grab a sun lounger by your hotel pool instead and enjoy the pool-side bar service!
Our Practical Advice for Tenerife
The weather in Tenerife ranges from quite hot to very hot indeed, so be prepared for greater heat than you are perhaps used to, drink plenty of water, and avoid exerting yourself in the middle of the day when it is hottest.
What to pack for a last minute break in Tenerife?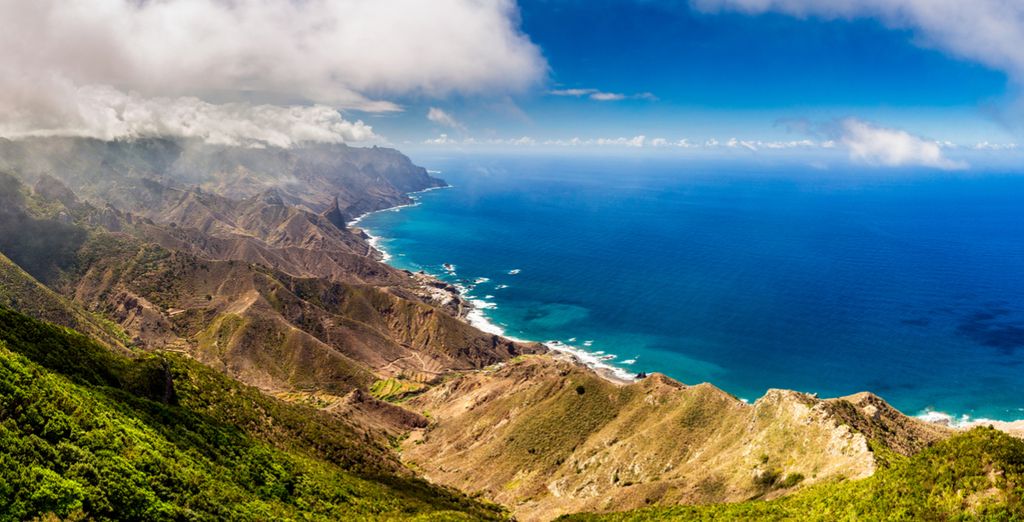 With year round sunshine and warmth, pack light clothes: plenty of swimsuits, shorts, t-shirts and flip-flops. If you are going to be hiking or walking a lot, loose long-sleeved clothes will keep you protected from insects and the sun. Dress codes in Tenerife are fairly laid-back, but one or two smart outfits will ensure that you can get into any unexpected high-class places that take your fancy.
What budget to plan at the last minute?
Plan on needing about €70 or €80 per person per day after accommodation has been secured. This will cover any meals not covered by your package, and any souvenirs, day-trips and transport, so you can make the most of your holiday without fretting about running out of money.
Useful information before going to Tenerife
Tenerife is a Spanish territory and uses the euro for its currency. It is relatively safe, but do use the usual cautions and try to avoid walking about alone or in pairs late at night – there are some illegal immigrants and disenfranchised youths who take advantage of privileged visitors. However this is rare, and most people are warm, welcoming and very friendly.
The Voyage Prive travel expert's opinion on Last Minute trip to France
Seize the moment with last minute deals to Tenerife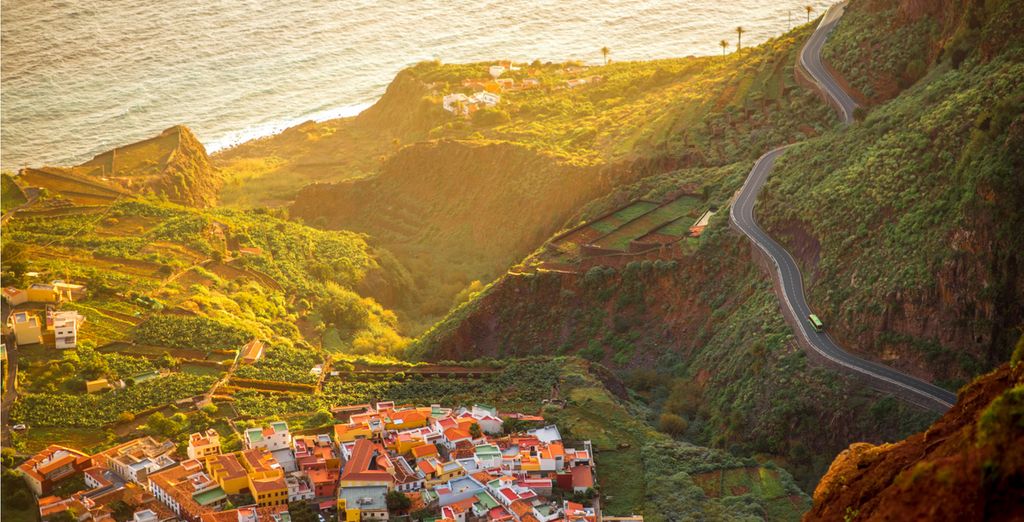 Now is the perfect time to take advantage of our last minute holidays to Tenerife. This beautiful island is the largest of the seven Canary Islands and enjoys worldwide renown as an affordable holiday destination. Tenerife is a Spanish territory just off the coast of Africa, giving a great combination of Spanish culture and African climate. The island plays host to several resorts, most of which are located on the warmer, dryer south coast. You'll find a mixture of locales and atmospheres; you can party in Playa de Las Americas, relax in Los Christianos or sample the shopping in Costa Adeje. All these resorts boast fun nightlife with excellent restaurants and bars, where you can enjoy the warm evenings with delicious Spanish cuisine. For those who prefer the beach life, Tenerife has both its signature volcanic black sands and golden beaches imported from the Sahara.
Visit the north coast of Tenerife to sample some of the island's culture and history. The capital of Tenerife is Santa Cruz de Tenerife. This modern and bustling city boasts iconic architecture such as the Auditorio de Tenerife, and fascinating museums like the Museum of Nature and Man.
Discover Tenerife's varied activities for everyone
Feel free to grab a last minute holiday to Tenerife without worrying about what you'll do when you arrive. The island has something for everyone, from nightlife to family fun. Party-goers will find that the bars and clubs of Playa de Las Americas offer astounding drinks deals and raucous entertainment around the clock. Those looking for a wild adventure can visit Loro Parque with its exotic collection of parrots and renowned dolphin performances. This exciting park offers big cats, gorillas and the longest shark tunnel in Europe.
Those who prefer to take a dip in shark-free waters will love Siam Park. This large and modern waterpark offers Thai-themed slides and rides, restaurants and wave pools. After taking the plunge you can also enjoy a relaxed boat trip with one of Tenerife's many dolphin cruises. Nature lovers can see dolphins and whales first-hand in their natural habitat, just a few minutes off the coast.
Visit Tenerife's famous National Park for once-in-a-lifetime views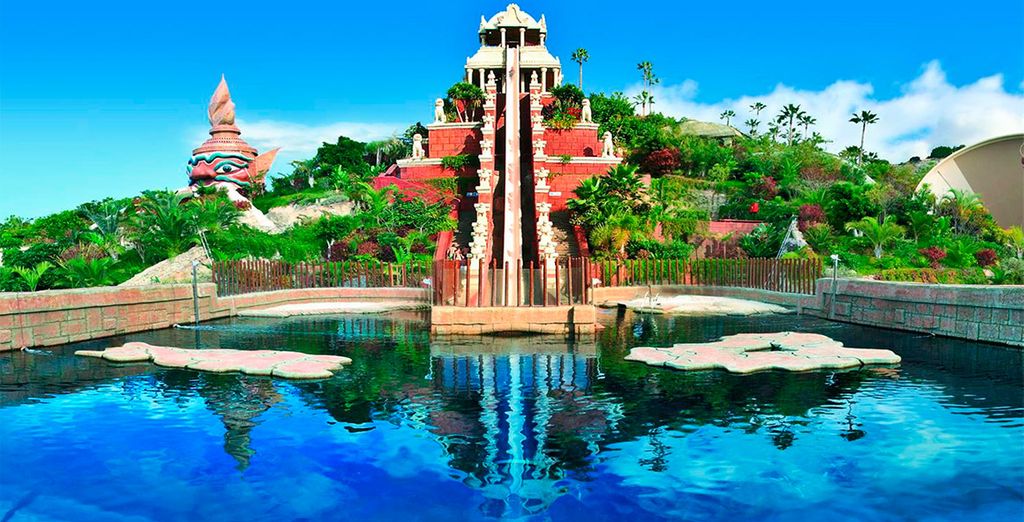 Explorers will soon find their way from the coast to the centre of Tenerife, where the famous Mount Teide resides. Situated in a beautiful national park, Teide is the third largest volcano in the world and an important cultural icon. Affordable tours are easy to find which will take you to the park to explore the stark beauty of this amazing wonder. Feeling brave? Take the cable car to the very peak, for a view that you'll never forget.
When it comes to balancing value and fun, Tenerife comes out on top of the world with endless activities and a selection of luxury hotels. You'll find our handpicked offers are just the ticket for affordable last minute deals. Whether you prefer to explore, shop, swim or dine, Tenerife is the ideal place to take advantage of our exclusive prices and exceptional discounts.